Disability Sports Australia (DSA) helps people of all ages and abilities become "more active, more often" via inclusive sports. One of its key efforts towards achieving this is offering over 52 types of disability sport and recreation activities through several programs. Activate Inclusion Sports Days is one. These days are loved by both kids with disability and kids without.
To find out more about the events program and how people can get involved, Blue Badge Insurance spoke to the CEO of Disability Sports Australia, Murray Elbourn. He spoke to us on the eve of Disability Sports Australia's inaugural national sports conference.
All for kids – Variety Activate Inclusion Sports Days
Disability Sports Australia runs a year-round events program for kids between the ages of 5-18 years. Variety Activate Inclusion Sports Days (AISD) are one-off days where children can easily try out various different adapted and inclusive sports.
"Activate Inclusion Sports Days are fully adapted and inclusive. The really exciting part is the confidence that builds through participation. One of the goals is to connect kids outside of school, in their communities. To get them out of their home, where they can meet new people, and they can feel part of a group setting and social environment."

– Murray Elbourn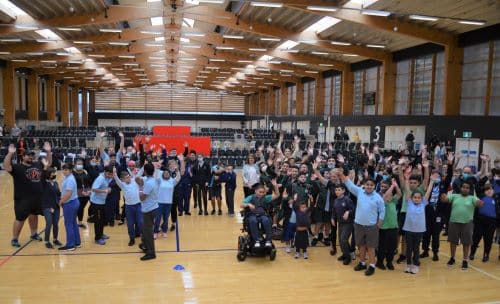 To make the AISD sessions as accessible as possible, Disability Sports Australia holds these events around the country at local community recreation centres. There are lots of disability sport and recreation options catering to different levels of physical, sensory and learning capabilities.
2022 Activate Inclusion Sports Days (third term)
To get involved – or get your child involved in disability sport and recreation, simply register for an upcoming event near you. Here's a list of Activate Inclusion Sports Days planned for quarter three of 2022:
| | | |
| --- | --- | --- |
| Marion | Tuesday, 2nd August | Marion Fitness and Leisure Centre |
| Victor Harbor | Wednesday, 3rd August | Victor Harbour High School |
| Onkaparinga | Thursday, 4th August | Noarlunga Centre |
| Blacktown | Friday, 12th August | Blacktown Leisure Centre |
| Wollongong | Wednesday, 17th August | Beaton Park |
| Cumberland | Thursday, 18th August | Netball Central |
| Central Coast | Wednesday, 24th, August | Peninsula Leisure Centre |
| Penrith | Penrith, 26th August | Penrith Valley Sports Stadium |
| Whyalla | Wednesday, 31st August | TBC |
| Port Augusta | Friday, 1st September | Central Oval |
| Ryde/Lane Cove | Friday, 9th September | Ryde Aquatic Leisure Centre |
Watch this video for a glimpse into one of the Variety Activate Inclusion Sports Days:
Breaking down barriers by focusing on ability
The DSA's disability sport and recreation options for children are designed around inclusivity. The result is they cater to those with and without specific disabilities. So, kids with disability and without.
Goalball for example, is a Paralympic sport designed specifically for athletes with a vision impairment. From 2011 to 2017 Murray was national head coach of Youth Goalball. Around this same period, he was also chairman of NSW Goalball Association. He tells of how at that time the sport had nearly 8,000 participants with different abilities (not all sight-related).
Sometimes during practice sessions, team players and coaches play blindfolded. The result is newfound respect for vision-impaired players. This is practiced during AISD sessions in schools too and can be a real eye-opener.
"The good part about it is that kids learn about disabilities without that actually being the focus. Really they're learning to consider a diverse range of human needs. I'd put the blindfold on them and they'd play the game and essentially they would know what it would be to be blind."

– Murray Elbourn
Murray describes how sports is not an end in and of itself. Rather it's a vehicle for inspiring self-esteem and empathy. Watch this video showcasing goalball gold medal matches at the Tokyo 2020 Paralympic Games:
Strong focus on understanding diversity
The Activate Inclusion Sports Days program places a strong emphasis on understanding how different everybody's experience is.
Murray says, "For example, we look at what is physical disability? What is intellectual disability? What is sensory disability? Then we talk about how for instance, if someone has blindness or low vision, there are hundreds of different eye conditions. People see so differently and can also be vision impaired differently."
What's important in these programs is that the emphasis is on how unique each person is. The notion of disabilities is about refining specifics in terms of diversity, but at a basic level, every individual is just that and that is worthy of respect.
Continuing with the example of vision impairment, Murray says, "If, for example, someone has blurred vision, the extent of blurred vision or how they see from different parts of their eyes, peripherally to centrally, changes significantly."
Ultimately, we all see differently and that analogy can be extended to all disabilities in terms of seeing the person first. And being respectful.
"So it's really important to be able to have a conversation with somebody. Treat people as people first and understand each person's individual form of disability rather than just a one shoe fits all approach. We have great ambassadors that tell their stories as well. Like Luis Rivera, for example, who tells her story about how she started in wheelchair sport and how it's changed her life," shares Murray.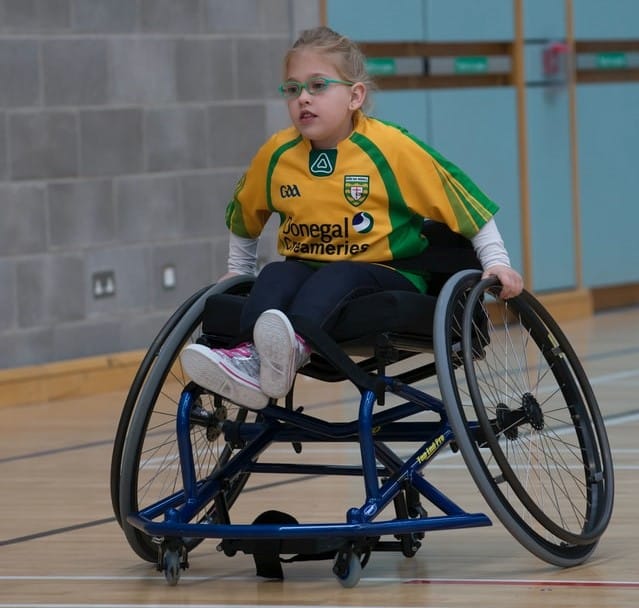 Invisible disabilities are so much a part of this
Once someone has that personal approach they understand from their own perspective that everybody is unique. There are four and a half million people in Australia with a disability and many of these, and others, also live with 'invisible disabilities'.
Murray says, "80% have invisible disabilities. If you walk past them in the street, you wouldn't know it. A lot of people think, well, if you don't use a white cane or you don't have a guide dog, or you're not in a wheelchair, or you don't have cerebral palsy and I can see it, then you don't have a disability."
He continues, "So we need to, again, just take away those myths that exist and teach people about what disability is holistically. This understanding enables them to work with people with disabilities. Once you take that fear factor away and open up the conversation, you make it a normal everyday conversation with the person. Then you start to get to a place where we want everybody to be."
"People, I think, are fearful about not being politically correct in that environment. And so through the Activate Inclusion Sports Days we talk about the language and the terms that people with disabilities prefer. And we talk about the environment that should be in place in a sporting club, recreation centre or independent provider's gym space."
"We talk about equipment adaption and gameplay adaption for different types of disability sport and recreation and also have a great system called the Lexi system. This explains Paralympic classifications of different disability types."
It is this sharing of information that will continue opening so many doors for so many younger Australians living with disability.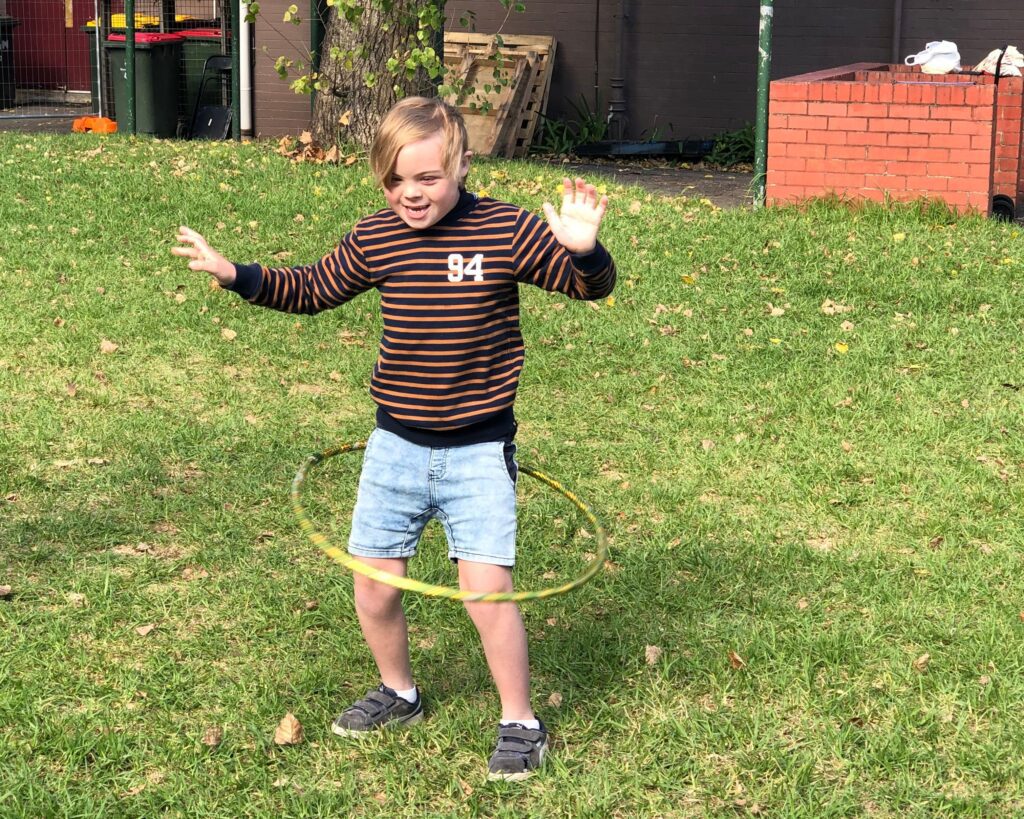 Taking the Activate Inclusion Sports Days further
If kids with disability are interested in continuing with a particular inclusive sport after trying it out, DSA facilitates this process.
DSA has a wide network of inclusive sport and recreation providers that can be found on its National Referral Hub. Although the National Referral Hub is already the country's largest major network of such providers, DSA continues to facilitate growth here.
Murray says, "We're focused on building participants' confidence and capacity, but also increasing their health."
Teaching school teachers to coach disability sport and recreation
Sport Australia is a key partner of DSA and together they are going to be introducing a national program that involves teacher education within schools.
This means that school coaches will be better equipped to coach more inclusive sports. So kids with disability don't miss out. It also means these disability sport and recreation activities will take place within school hours and within the school curriculum.
Keeping your equipment well protected
For those who do rely on mobility equipment to facilitate school and community engagement for kids with disability, it's worth considering comprehensive equipment protection. By this we mean wheelchair insurance and mobility scooter insurance. Blue Badge Insurance offers these policies and more, including disability car insurance for people who hold a disability parking permit.
Feel free to contact us or get a quick quote.