Disability Parking Permit Holders
Disability Car Insurance
Discounts
We offer disability car insurance discounts for disability parking permit holders because you're statistically safer drivers. Seems fair? We agree.
Do you have a disability parking permit? You've come to the right place.
You'll enjoy up to 25% off your comprehensive car insurance premium with Blue Badge Insurance, but that's not the only benefit. Our disability car insurance benefits include up to $5,000 in cover for assistive technology that's in your car, plus cover for your family, support workers and others who regularly drive your car.
We understand the insurance needs of Australians living with disability and we think you deserve car insurance discounts and more. Importantly, we have the strong industry connections to get your repairs done quickly and without stress. Your car and your equipment are safe in our hands.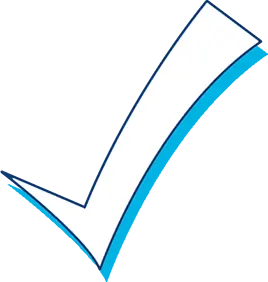 (Cover you expect from car insurance)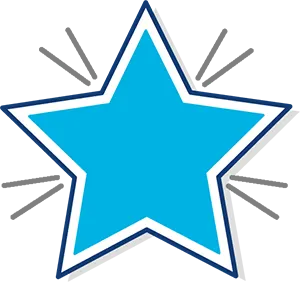 The Blue Badge Difference
(What makes us different)
Sandra was most efficient in all aspects of my claim; from lodgement of my claim and processing the repair quote submitted by the repairer which was approved the next day!!!
I tried getting a few insurers to quote and underwrite a van converted for disability for a family member but to no avail as it was difficult for them and then through word of mouth contacted Blue Badge Insurance Australia. Briony not only was exceptional in her consultation and communication but made the process so much easier, fast and a pleasure to deal with plus a greater saving going with Blue Badge. Thanks and keep up the good work!
WOW! Such an incredible experience...Thank you so much for completing my car insurance policy with Blue Badge... Jenny was amazing and it was a pleasure doing business with you. I very much appreciate Jenny's great understanding, her professionalism, flexibility and her lovely and compassionate words of encouragements. I have saved over $170 in comparison to my previous Insurer's fee. I will gladly recommend Blue Badge Insurance Australia to all of my friends and will share your web site and your FB profile with all my FB friends...Thanks again, you made my day!!!
Wow - saved over $800 on our two cars - lady I dealt with on the phone was amazing - saved us even more than what I did on the website.
Highly recommend Blue Badge. Great phone service very helpful, friendly, and straight forward. Affordable insurance deals including roadside assistance. Quick set up, policy details and sign-up information sent to you in minutes. Most of all they will cover modified vehicles with good quality insurance. Thank you Blue Badge 🙂
Just recently insured my car with Blue Badge Insurance and the customer service officer was fantastic.I was previously with another insurance company who asked a lot of questions which Blue Badge Insurance didn't. I would definitely recommend them to anyone who is thinking about insurance with them.
I have to say I will never move on from Blue Badge. My insurance had just expired but I didn't realise it till they called me I spoke to a gorgeous lady by the name of Jenny who took down my financial issues right now and called me later stating they had found another cover with the same coverage as before but managed to make it cheaper for me. I'm now going to pay monthly till I get my super released to me then I will pay the yearly fee again. I honestly thank Jenny and Blue Badge I might have found myself in financial trouble but they were able to work it out for me so I can keep up my insurance.
Pleasant customer service, cheaper than Woolworths or Coles, with a better return for your money, policy, easy monthly payment, I highly recommend Blue Badge for your next insurance.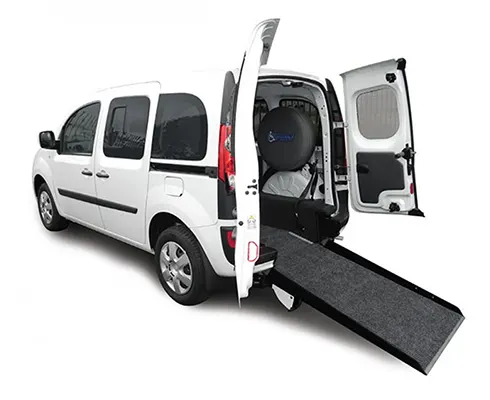 Has Your Car Been Converted?
Has your car has been converted to accommodate a driver or passenger with disability? Click the link below to see our insurance for wheelchair accessible vehicles and other disability converted cars.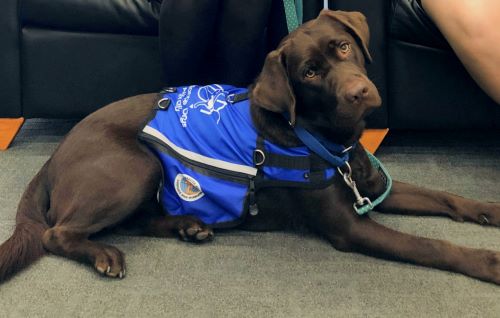 You may already know the impact of Assistance Dogs when it comes to supporting people living with disability; but did
Read More »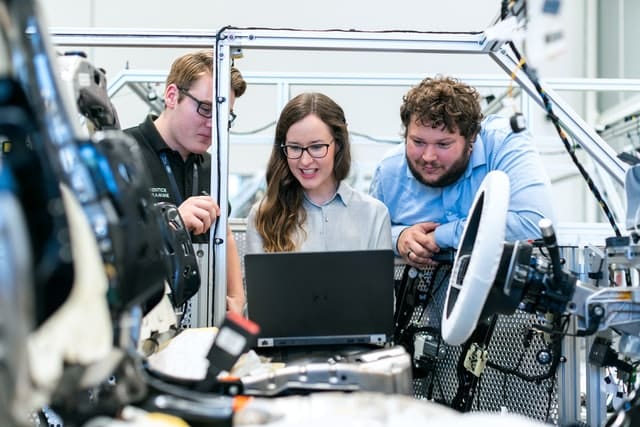 Disability driving aids make driving and getting your licence to drive with disability possible, safe and comfortable. It's crucial to
Read More »
For full details of the conditions, terms, limits and exclusions and to decide whether this cover is suitable for you please read the relevant Product Disclosure Statement. Any advice provided is general only and does not take into consideration your personal circumstances. Please read the relevant Product Disclosure Statement to decide whether this cover is suitable for you.
ᵒBlue Badge Roadside Assistance is provided by Digicall Assist Pty Ltd. ABN 92 152 605 340. Please familiarise yourself with the separate Terms & Conditions of the Blue Badge Roadside Assistance. You can choose to add this Optional Benefit to your Blue Badge Insurance Comprehensive Motor Vehicle Insurance.
*Discounts for the Blue Badge Insurance Comprehensive Motor Vehicle Insurance will be applied to the base vehicle rates subject to the customer holding a permanent Disability Parking Permit and/or the vehicle has been converted for use by a driver or passengers that have a disability. The discounts do not apply to the Blue Badge Roadside Assistance Optional Benefit. Underwriting criteria will be applied to the consideration of the risk. Additional excesses will apply to drivers under 25 or those drivers who have held a full Australian drivers licence for less than 2 years. This offer may be withdrawn at any time.
˘ For Australian driver's license holders only.
** For new policies commencing on or after 9 April 2020 with a policy number starting with BBMC. Monthly payments are organised direct through Blue Badge Insurance. Payments are available by direct debit from your nominated credit card or bank account. Direct debits will occur on the same day of each month and incur an additional fee of 4%.
For new or renewal policies with a policy number starting with BCM or MOT. Monthly payments are organised with Attvest Finance Pty Ltd. Payments are subject to their own terms, conditions and limitations and a monthly fee will apply that includes interest, taxes and charges.