Preferred Partner Network
preferred
network partner
At Blue Badge Insurance we love meeting and working with businesses who share our values. This is why we have created our Preferred Partner Network.
WE PROUDLY PARTNERED WITH THESE

Plan Partners offer two important NDIS services - Plan Management and Support Coordination. They currently have offices in NSW, VIC, QLD, SA and WA. They've helped hundreds of Australians get the most out of their NDIS plans by taking care of the time consuming and tricky paperwork and finding them the best supports for their individual situation. They're independent, so you have the peace of mind of knowing that we're acting in your best interests and getting you the best possible supports available.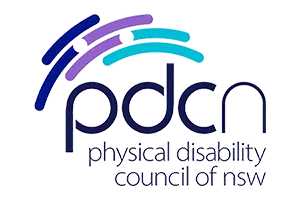 The Physical Disability Council of NSW (PDCN) is the peak representative organisation of, and for, people with physical disability across New South Wales. PDCN has a significant majority of people with disability in its membership, its governance (i.e. Board), and employees. PDCN is a not-for profit, non-government organisation. PDCN assist people with physical disabilities to live ordinary lives as contributing members of the community by providing opportunities for individuals to gain the information, knowledge and skills necessary to manage their own lives.
Mobility is freedom. Protect yours with Blue Badge Insurance.
Call us 1300 304 802