Disability Converted Vehicle Hire
disability converted
vehicle hire
Finding a disability converted vehicle for hire is a lot harder than getting a standard rental car. Below are a number of wheelchair accessible and disability converted vehicle organisations we have used to help our clients out when their vehicle is getting repaired.
DISABILITY CONVERTED VEHICLE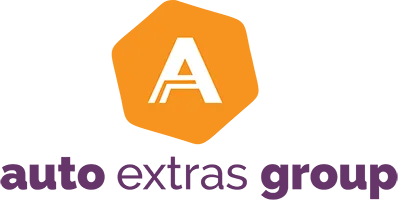 If you need a wheelchair vehicle for hire in Brisbane, call the area's experts at Auto Extras. The company provides high quality fitouts and service to those needing disability based driving aids, wheelchair transportation, and transfer aids. The expert staff at Auto Extras has helped it build a solid reputation as a leader in the customisation of vehicles for all sizes of businesses, from those with the largest fleets to a sole trader. While they are experts in the field, the staff at the company is also very caring and compassionate, offering customers advice and guidance every step of the way. It is a big part of why Auto Extras has become the company to call for wheelchair vehicles.

Wheelies Van Rentals provides a fleet of wheelchair accessible vehicles to rent from our depots in Sydney, Melbourne, Brisbane, Gold Coast, Cairns and Hobart. Our vehicles make a visit or holiday convenient and easy and we have a range of vehicles and rental plans to suit your needs. We also service the disabled community and respite centres with long term hires as required. Disability hires are our specialty so contact us for your next hire.

Freedom Motors Australia has wheelchair vehicle hire available for people with disabilities. All wheelchair vehicles for rent come with 4-point wheelchair tie-down systems and seat belts. Every van for rental is an automatic and has air-conditioning and child restraint points fitted.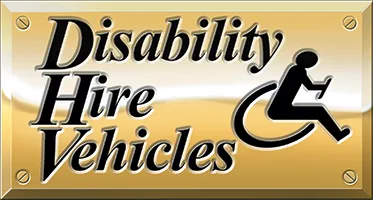 We are Sydney's original accessible car rental company, providing a unique transport alternative for the independent disabled traveller- since 1998. Our diverse vehicle fleet offers flexibility- catering for couples, families, and large groups of up to 11 people. Our range of accessibility options offer you freedom, including an electric tailgate hoist or stowable ramp; hand controls; left-foot accelerator; and wheelchair roof hoist (WYMO).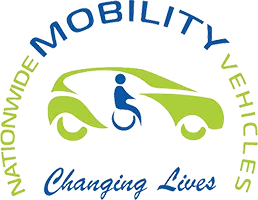 Nationwide Mobility Vehicles has mobility vehicle hire available for people with disabilities, recovering from surgery or just having trouble getting in and out of a vehicle. All mobility vehicles for hire come with 4-point Mobility tie-down systems and seat belts. Every mobility vehicle for rent is automatic and has air-conditioning. Our name reflects "Nationwide", but unfortunately at this stage we only have a couple of bases in South East Queensland. As we grow we do plan to open more outlets, as we are well aware of the need for these vehicles! We are able to deliver a vehicle anywhere in Australia but costs would apply for this. If you are a participant with the NDIS this may be a possibility for someone outside our current locations if they need to obtain a disability vehicle - please contact us to find out this process.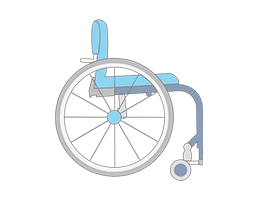 The only vehicle hire company in Central Queensland with wheelchair accessible vehicles. We have 2 Kia Carnival Welcabs both with rear access wheelchair ramps, multiple restraint points, disability parking permits, fully comprehensive insurance and Roadside Assistance packs. These vehicles are available for dry hire (carer/family member to drive) at very reasonable rates. We provide a community service for people requiring wheelchair transportation for private use for a day, days or extended periods. Our rental van service enables wheelchair bound people the freedom to enjoy outings with family/friends by making wheelchair car rentals available to be driven by carer, family member or friend. Our mission is to provide visitors and residents who are reliant on wheelchairs the freedom of mobility to visit our Central Queensland region.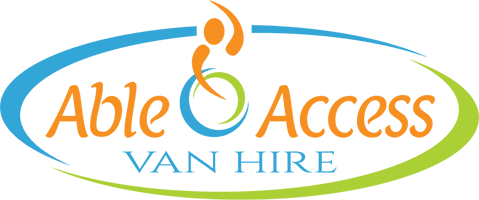 We are a family owned and run business that provides accessible wheelchair hire in Perth, WA, to ensure your next journey is made as easy as possible.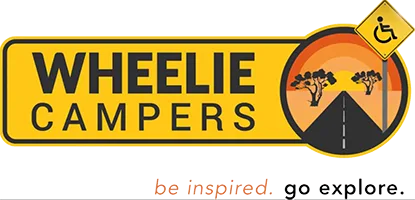 Wheelie Campers offers Australia's first self drive wheelchair accessible campervans. Our vans can be rented as self drive with pick up on the Gold Coast or Brisbane. Nationwide delivery can be arranged at renter's expense. Alongside self-drive campervan hire, Wheelie Campers also offers Supported Travel. This service is currently being offered from Bundaberg to Byron Bay, with plans to expand in the near future.

Our new mobility rental fleet, giving you the freedom and flexibility to get around.
Exceptional wheelchair user comfort, space and visibility
Wheelchair access at the rear of the vehicle plus 5 passenger seats
Easy to use and operate with demonstration provided by Hertz staff
All vehicle conversions comply with all Australian Standards
Wheelchair access vehicles are available upon request in Melbourne, Sydney, Brisbane, Perth, Adelaide and the Gold Coast.
The offering is part of an Australian first partnership between Europcar and Automobility Pty Ltd, involving the introduction of Kia Grand Carnival wheelchair accessible vehicles in Europcar's rental fleet. The wheelchair access conversion will accommodate most wheelchairs with the wheelchair transport space 1300mm long and 800mm wide. The entry height for the wheelchair user is 1400mm, with internal clearance for the wheelchair occupant of 1500mm. The wheelchair access ramp is manufactured from aluminium and is both easy to use and lightweight, requiring approximately 5kg of force to operate. The ramp angle is gentle and is approximately 11 degrees.
Mobility is freedom. Protect yours with Blue Badge Insurance.
Call us 1300 304 802