Users Guide to Wheelchairs
a Users Guide to
Wheelchairs
Our FREE Wheelchair Guide has everything you need to know about choosing, buying and using a wheelchair.
Welcome to your one-stop guide to wheelchairs! In today's market consumers have a lot of choice when it comes to selecting a wheelchair – and while this is good, it can also be overwhelming. Whether you have been using a wheelchair for a while or are in the market for the first time, it's a good idea to do some research before visiting a store to get a sense of what you're in for.
This is why we have created the Blue Badge Insurance User's Guide to Wheelchairs.
It contains important information for both new and existing wheelchair users including practical tips about choosing, buying and using your wheelchair so you can be confident that you select the right wheelchair and that you are using it properly to ensure not just your safety, but that of everyone around you.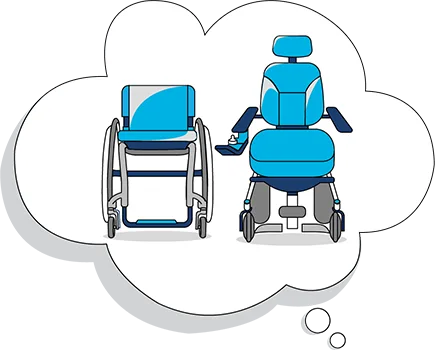 There are numerous things to consider when selecting a wheelchair. First and foremost is the appropriateness, the usability, the fit, the comfort and the safeness of the wheelchair for the wheelchair user.
It's also important to think about what type of wheelchair will suit your lifestyle best to ensure it can support you in everything you want to do both now and in the future.
Topics we cover include: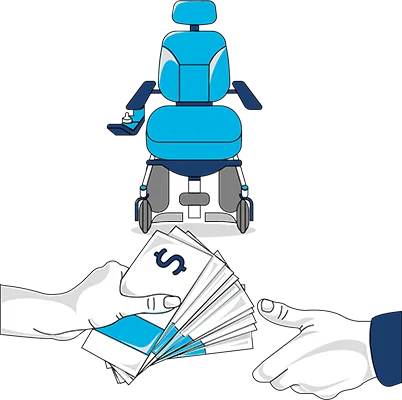 There are lots of places in today's market to buy a wheelchair – from specialist suppliers with a wide range and deep knowledge of the industry, to pharmacists who might have one or two models, and individuals selling their second-hand wheelchair.
You'll want to choose a reputable supplier that you're comfortable with to help you choose the best product for you.
Topics we cover include: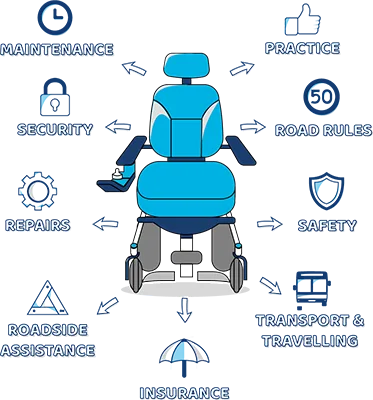 Once you have your wheelchair, you will need to know how to use it safely and what you need to do to keep it in good condition.
This section of the guide covers a range of topics to help new and experienced wheelchair users ensure they are using their wheelchair safely.
Topics we cover include: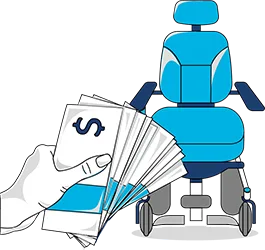 can also be a big investment. Make sure you do your research to make sure you get the right for your long-term needs.
Mobility is freedom. Protect yours with Blue Badge Insurance.
Call us 1300 304 802