In this article, we look at how a driver trained occupational therapist helps you fulfil your driving goals.
A driver trained occupational therapist (DTOT) provides an assessment and expert guidance, using their expertise to help you reach your driving goals.
From finding vehicle suppliers and converters, trying out driving controls and finding specialist driving instructors to funding and licencing – there's plenty to coordinate. All of which the right specialist OT can help you do.
If you will be the driver of the vehicle you will also need the necessary medical clearance from your doctor and state regulatory authority. And if you already drive a disability car and are upgrading to new driving controls you may need to redo your licence test with the support of your DTOT.
What is an occupational therapist?
Occupational therapists (OT) are healthcare professionals that provide a wide range of support to facilitate successful participation in everyday activities. They work across a range of occupational needs from childhood learning or re-entering the work environment to driving with a physical disability.
An OT may for instance, assist a child who struggles to focus at school by providing them with guidance, coping mechanisms and strategies to improve focus. Or they may be able to identify the appropriate interventions to assist someone with a disability to return to work or learn to drive again.
In general, OTs seek the best plan of action to help people achieve their goals and set out to give them the tools needed to achieve this. They do this by exploring their client's needs and evaluating their capacity in this regard then working to overcome any limitations by recommending appropriate interventions. Interventions may involve adapting the client's behaviour or their environment to improve their capacity.
Every OT has a specialist area of practice (or occupational focus) in which they develop expertise. To practice, they must have earned a degree in Occupational Therapy and be a registered member of the Australian Health Practitioner Regulation Agency (AHPRA).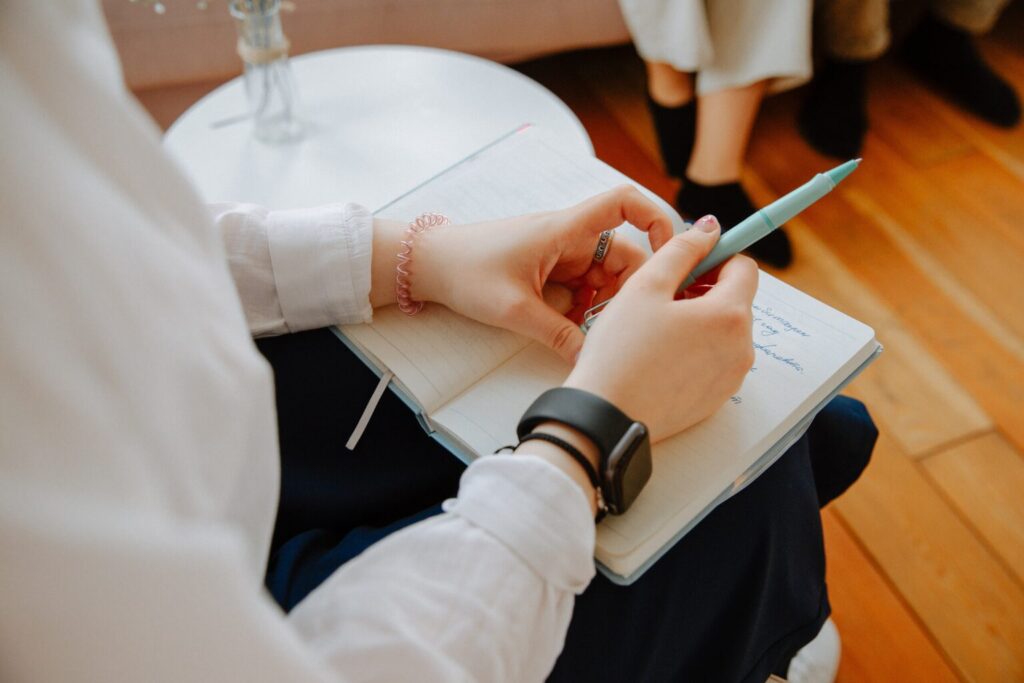 What is a driver trained occupational therapist?
If you're getting your licence for the first time or your functional capacity has changed due to a new or existing disability, you'll need to do a driver assessment with a driver trained occupational therapist.
A driver trained occupational therapist is a specialist OT qualified to clinically evaluate a person's fitness to drive and help find solutions to help them achieve their driving goals. DTOTs measure a person's physical, behavioural and cognitive ability to drive through off and on-road assessments.
Because a DTOT must assess your legal requirements for safe driving, not just any OT can do this work. An occupational therapist first needs to accumulate several years of practical work experience then complete a post-graduate qualification to qualify as a driver trained occupational therapist.
It's important to look for a DTOT who actively maintains contacts with specialist driving instructors, vehicle converters and who is an expert in your areas of need.
A driver trained occupational therapist can help coordinate all your driving needs and liaise with each of your suppliers to ensure you get the correct driving interventions. Their assessment report is integral to you getting licenced for driving with disability and you'll need it for any funding applications for associated motoring costs.
Choosing a driver trained occupational therapist
Look for an occupational therapist who is familiar not only with the steps required to driving with disability but also the latest vehicle modifications and suppliers.
Mobility equipment such as driving controls is constantly improving. Therefore it's important to work with a DTOT who makes it their business to stay updated on the latest mobility technology so they are well-positioned to support your needs.
Before you settle on a DTOT, consider what questions you'd like to ask them. For example what types of disabilities they've supported in the past or what driving controls they're familiar with. This will help give you an idea of whether they are a suitable match to help you achieve your driving needs.
Your DTOT can help you with the following:
Introduce you to the latest vehicle modifications
Find you a driving instructor who has these modifications to try out
Put together a lesson plan
Guide you through the licence requirements in your state or territory
Liaise with your doctor, vehicle supplier and vehicle modifications supplier
Help you with funding options
How to find a driver trained occupational therapist in Australia
If you don't already have a driver trained occupational therapist, ask your doctor for a referral. If you're planning on driving the car yourself, you'll need to see a DTOT with specialist driver qualifications and obtain medical clearance from your doctor and state regulatory authority.
You can also research registered DTOTs in your area via Occupational Therapy Australia (OTAUS), the national professional association representing occupational therapists in Australia. Visit www.otaus.com.au and view their national directory of OTs in private practice.
On your first visit make sure you take along your doctor's referral and any relevant medical records. If your carer will be driving the vehicle or operating hoists or other equipment, the DTOT should take their needs into account as well.
If you rely on a carer or support worker to transfer, drive your vehicle or use specialised equipment, they will need to be comfortable and familiar with your car. So, make sure they're with you when you visit your DTOT and your vehicle converter. Ask them to take your caregiver(s) through all the details they need to know.
What to expect for your driver assessment
Occupational therapy driving assessments are recognised internationally and take around two to three hours. They contain both off-road and on-road components, usually conducted on separate days.
The off-road assessment includes screening of vision, physical function and cognition. The on-road assessment takes around 50 minutes and is conducted with a professional driving instructor in a dual control vehicle.
During your clinical assessment your DTOT assesses all your transportation requirements. They will assess your ability to drive, and what kind of modifications you require. And they will discuss your options, and the various costs involved and may be able to advise you about funding options.
They must take into account your individual disability driving requirements, home and parking facilities, family size (number of passengers) and places you frequently visit. For example, there's no point in buying a vehicle that's too tall to enter the parking facility at your workplace. At the same time, if you access your vehicle in your wheelchair, it needs to be high enough to provide adequate headroom.
Here's a list of what your driver trained occupational therapist will assess:
Driver trained occupational therapy assessment
| | |
| --- | --- |
| Driving capacity | Whether you have the physical, cognitive and psychological ability to drive a car. |
| Entering and exiting the vehicle | Can you transfer? Are there ways to make transferring easier? If not, what is the best way for you to travel safely in your wheelchair? |
| The size of your family | Your vehicle should have enough seating for everyone who travels in the car. |
| Your carer's needs | Carers should be comfortable and confident with any equipment that they will be required to use. |
| Environment | Do you regularly travel on dirt roads or over speed humps? Does your garage have a low ceiling? Your OT will ask you about the kind of terrain you usually travel on. They may even visit your home or workplace to assess any possible obstacles. |
| Height and weight | Your vehicle and any ramps, lifting or storage equipment should be strong enough to hold you, your wheelchair and any other equipment (such as ventilators) that you carry. |
| Safety and comfort | Your OT will help to make your vehicle both safe and comfortable for all your needs. For example, you should not need to bend or tilt your head when using hoists, ramps or other lifting equipment to access your vehicle. If you experience seizures there should be a mechanism for your carers to quickly and safely change your position in case of emergency. And so on. |
| Storage space | If you need to travel with extra equipment like walking frames, oxygen bottles or commodes, your vehicle should have space to safely store all your gear. The therapist may need to consider additional anchor points for child restraints and/or for additional mounts to restrain your wheelchair if you're usually the driver, but sometimes need to travel as a passenger in your chair. |
| Changes over time | Buying a vehicle is a long-term investment. Your assessment should take into account any changes that are likely to occur to your condition or equipment over the next 5-8 years. decade. Depending on the age of your vehicle, you may need to supply a vehicle condition report to confirm it is structurally and mechanically sound. |
| Budget | There are often multiple options available for specific vehicle modifications. Your OT will be assessing the best fit for your function and disability specific needs. While you may find or source cheaper options, you'll need to discuss the specifications of what you find with your OT to ensure you "are comparing apples with apples". Not all modifications are created equally and the OT is required to recommend options that comply with the Australian Standards and Vehicle Safety Standards. |
Read about getting an occupational therapy functional assessment for areas of need besides driving.
Assessments should include your caregiver
As mentioned, if you have a caregiver who is going to drive the vehicle their needs also need to be taken into account. Certain vehicle modifications are interchangeable to allow multiple drivers with different needs to drive the same car.
If you use driving controls, your carer cannot operate the vehicle using these controls unless they're licenced to do so. Your DTOT and vehicle engineer will help by recommending vehicle modifications that can be switched off, removed or unplugged when your carer needs to drive.
Driver trained occupational therapist report
After the assessment your driver trained occupational therapist will compile a report. This report is integral to having your licence endorsed with the necessary conditions to legally enable you to drive using vehicle modifications.
Here's what the report includes:
Driving ability assessment
Recommended vehicle modifications (i.e.: driving controls)
Recommendation as to whether lessons are required
And recommendation about the status of the driving licence
A separate report may then also be required if a funding body is involved. It will specifically address the need for the vehicle modifications and lessons. This report will also incorporate itemised quotes for the recommended modification or conversion. It may also include a driving lesson plan and timeline on attending to these recommendations.
Here's how the report can help you: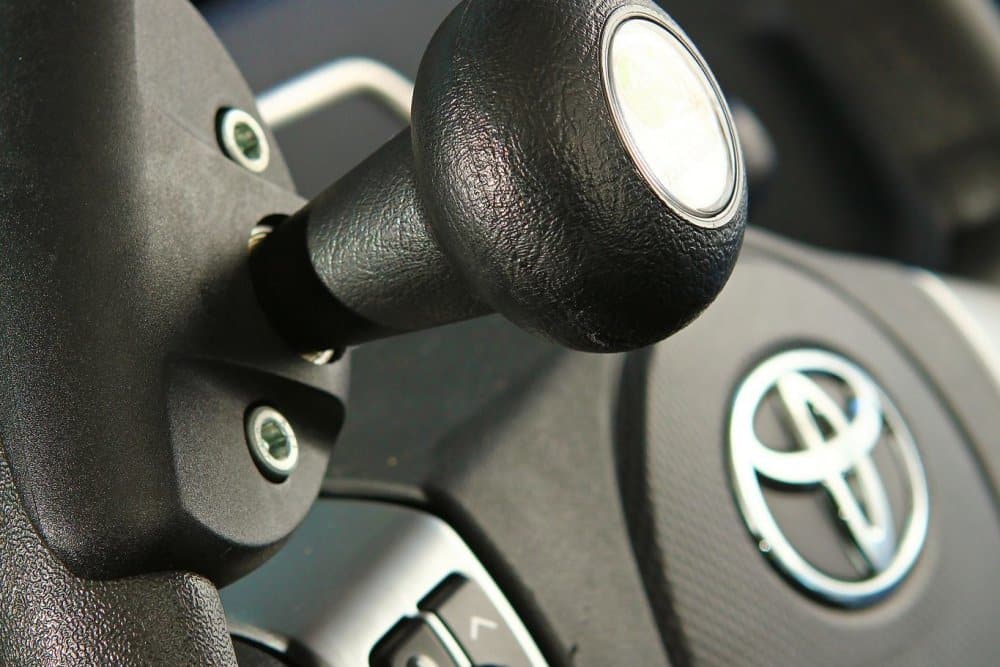 Vehicle and modifications
The report will also outline which driving interventions you require or offer alternatives to driving. Your DTOT will discuss the results with you and the vehicle converter to make sure you get the car and modifications that best suit your needs. This includes making sure your vehicle and modifications are compliant with Australian regulations.
When your vehicle conversion is complete, ask your DTOT to inspect it before purchase. Depending on the scope of vehicle modifications, it may also be necessary to have the DTOT present when you pick up the vehicle. This is to ensure the design meets the requirements as intended.
Driver rehabilitation program
If needed, your DTOT will develop a learning plan to help overcome any obstacles in your driving capacity to achieve your driving goals. This driver rehabilitation program involves working with a driver rehabilitation instructor to get you ready for the road.
A driver rehabilitation program can include the following:
Learning to use modified vehicles or adaptive equipment
Learning new driving techniques to compensate for limited functionality
Desensitisation programs for people with anxiety or phobias
Driving test preparation
Upper limb strengthening for people with high-level spinal cord injury
Drivers licence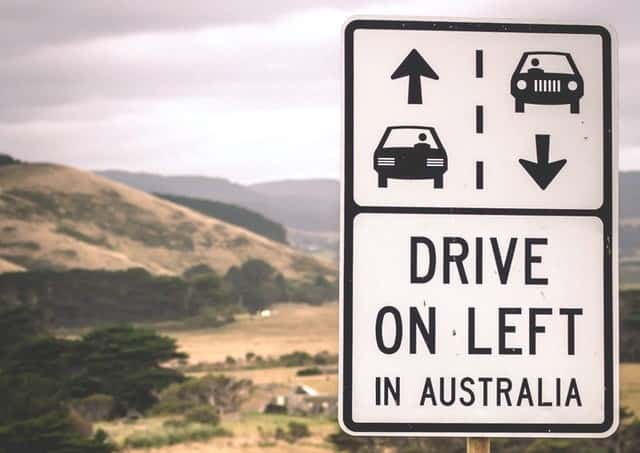 If you plan to drive with vehicle modifications, you will need the report from your driver trained occupational therapist to take your licence test. Licence tests are for new drivers and anyone who's updating an existing licence for a new or changed disability.
You will need to take the licence test in a vehicle with the modifications you intend. When you are issued your driver's licence or learner's permit, it will list the vehicle modifications you use as licence conditions.
Your DTOT will be able to advise you on licence and testing requirements in your state and may also be registered with your local traffic authority. The requirements for drivers with a disability may differ depending on where you live.
Find out about the requirements for drivers with a disability in your state or territory:
State and territory licencing authorities
Funding
If you plan on applying for funding for driving lessons, vehicle modifications, car insurance or other associated driving costs, the OT's report will form part of your application.
Car insurance to suit disability parking permit holders
Buying a wheelchair accessible vehicle or converted car is a huge investment. Not to mention all the steps involved in trying, choosing and buying all the assistive gear that goes with them. If your vehicle gets damaged or stolen and you need to replace or repair it, the costs can take a big toll.
This is why our car insurance for wheelchair accessible vehicles and disability converted cars covers the repair or replacement of your vehicle. And any assistive technology you drive with and store in your car. As a disability parking permit holder, you can get up to 25% off your premium with Blue Badge Insurance.

Contact us today to get a quote.