"Invisible disabilities, also known as Hidden Disabilities or Non-visible Disabilities (NVD), are disabilities that are not immediately apparent, are typically chronic illnesses and conditions that significantly impair normal activities of daily living"
People often say "seeing is believing", but when it comes to invisible disabilities this simply isn't true. The Invisible Disabilities Week Australia campaign aims to highlight this to make more people aware that not all invisibilities can be seen.
In Australia five million people live with invisible disabilities. We conducted a survey with 823 people living with invisible disabilities (IDs) to explore the challenges that come with the lived experience and solutions we can each contribute to.
Invisible disabilities are everywhere
'Don't judge a disability by its visibility', this is an important lesson for us all. Although people sometimes discriminate, invisible disabilities don't. You simply never know if the person next to you lives with ID, or if one day you'll be that person.
One of our respondent's comments showed this clearly:
PLEASE, public transport operators, do something. I regularly had to ask if someone needed the accessible seating on crowded trains to work. Once a woman followed me up two escalators, out of the station, confronted me and harnessed me in a public mall. I want a disability badge to wear like my ACROD permit on public transport. And a button you can push when a train stops for you to board, to alert the people in that carriage that someone requiring a seat is boarding so they know to look up, offer the seat, any seat if priority seating already taken.
Every day healthy people develop multiple sclerosis, cancer, diabetes, anxiety, chronic pain and other conditions that can be called invisible disabilities. None of us is invincible; all we need is to treat one another with compassion, respect and dignity.
"Everyone you meet is fighting a battle you know nothing about.
Be kind. Always."
― Brad Meltzer, author
Our respondents teach us some lessons
Often the best way to understand a situation you can't relate to is to hear the experience from someone living it. Here are some comments that shed light on the daily struggle of those living with invisible disability.
One respondent said:
People need to understand, when a person has a disability they have just as much rights as others. We need more respect from the public.
Imagine living with this each day…
It's extremely dangerous for me to be exposed to bright lights and loud noises for very long. Sometimes my tolerance is hit very quickly and I can get very disoriented. It's not fair that I can't go out to places most people can and when I do I always pay the price for it at some point. Sensory overload occurs very quickly for me … Yes I can wear sunglasses and noise cancelling headphones but it's a huge disadvantage to me as it makes it very hard to read and people look at me funny and don't understand why I am how I am.
I wish they just changed all the lighting in public and turned down what noises they could. There are already so many other variables of things that could cause sensory overload for us but those things are preventable and it's just insulting only very few places have "quiet hours", everywhere should do it (all the time). At least for a few hours a day if it's that much of an inconvenience.
Another said:
[We need] to teach people that one day can be good the next not. One day we can be pushing ourselves and be seen to accomplish many things only to crash the next day and be bedridden on needing to use a wheelchair exclusively for the next week because we completely overdid it.
The amount of times I've had weird looks from neighbours seeing me walk around at the front of my property one day to then using my wheelchair then next with looks of WTF all across their faces and honestly not having a clue … I'm glad they haven't said anything but the stares and looks are just as bad. I'd rather they come up and ask hey so are you ok, what's going on with you lately, do you need help with anything, is it ok to ask what's up with your mobility?
Great advice for those of us unfamiliar with invisible disabilities. Perhaps share this article with your friends and help raise awareness? Here are other ways our respondents thought greater public awareness could be achieved: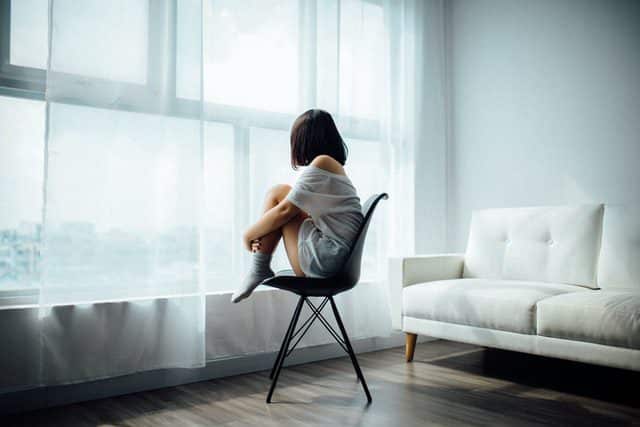 Invisible disability has no age limit
There is no typical age group affected by invisible disabilities. IDs don't discriminate, aren't ageist and can affect people of all walks of life. Our statistics show that just as many younger generation Australians answered as older generation Australians, if not more so.
Here's a breakdown of our invisible disability respondents by age group:
21% – 18 to 30 years
23% – 31 to 40 years
23% – 41 to 50 years
18% – 51 to 60 years
13% – 61 to 70 years
Food for some serious thought, right? If you see someone parking in an accessible bay without a wheelchair, assistance dog or aid of any sort, don't leap to conclusions.
How invisible disabilities discrimination affects others
According to our survey results, the vast majority of Australians living with invisible disability have faced verbal or physical harassment in the parking lot. Many face it regularly. We asked respondents how they felt when this happened and they said:
71% – Frustrated
55% – Angry
47% – Embarrassed
42% – Offended
41% – Scared
34% – Disappointed
What gives one person the right to make another feel offended or scared based on looks?
Further, 77% have 'had to give up on an outing because there wasn't an accessible parking space'. Often this was because people without disability parking permits had deemed themselves worthy of parking there despite not living with disability.
In the year 2021, we need to start changing our behaviour. Let's all strive further towards being more inclusive and understanding, and more respectful of facilities that can mean everything for someone achieving their day's goals.
Reporting car park violence
Most survey respondents (66%) haven't reported these verbal and physical harassment incidents to the relevant parking authority (e.g. council, shopping centre management). Of the 33% who did, two-thirds were unhappy with the response they got.
For 42%, they found parking authorities simply weren't willing or interested in escalating the matter. 44% said the authorities did want to take matters further, however they didn't have the capacity or ability to. Only 22% of the time did authorities willingly try to identify and reprimand the culprits.
Overall, 85% of respondents feel owners and managers of public parking facilities don't do a good job of monitoring accessible spaces for misuse.
More insights into invisible disabilities
This is the third article in a series where we share statistics from our Invisible Disabilities Week Australia survey. Read part one and two below, along with other invisible disability (ID) resource articles here:
Remember to share this article along with the above resources to help increase awareness during Invisible Disabilities Week Australia, which runs from 17 – 23 Oct 2021.
Encourage invisible disabilities awareness every week
Remember to put your voice behind invisible disabilities week Australia. And if you hold a disability parking permit, help make it visible with an invisible disabilities car window sticker.

And did you know your disability parking permit qualifies you for up to 25% off our disability car insurance? Contact us today to find out more.