Many people living with disability know Dylan Alcott is an Australian Paralympian and wheelchair tennis player. What you may not know is he's just won his seventh-straight Australian Open quad wheelchair singles. And his fourth straight Australian Open doubles, with Heath Davidson. That aside, we wanted to delve into Dylan's recent exciting news for NDIS participants. The launch of Able Foods.
Able Foods is a disability led business that (literally) caters to people living with a disability. A registered NDIS provider, they deliver freshly made meals directly to your door. Each meal is healthy, delicious, and caters to a range of disability needs. For example, they make texture modified and dairy free dishes.
Best of all, for NDIS participants, the preparation and delivery of Able Foods meals can be co-funded by the NDIS.
Blue Badge Insurance spent time interviewing Dylan and the Able Foods team to find out more.
The Able Foods story
Dylan Alcott started Able Foods in 2020 with his two friends Patrick Liston and Spencer Ratliff. All three co-founders have lived experiences with disability. They understand the challenges people with disability often face trying to access fresh and healthy food. This is where the idea stemmed from.
They wanted to find a solution to the food access problem by offering fresh and healthy food. In the same vein, they wanted to build an inclusive company that hired people with disability.
One of Able Foods' goals is to provide great quality food and opportunities for people with disability. So they can lead healthier and happier lives. This is a 'guiding vision', something they strive to do every day.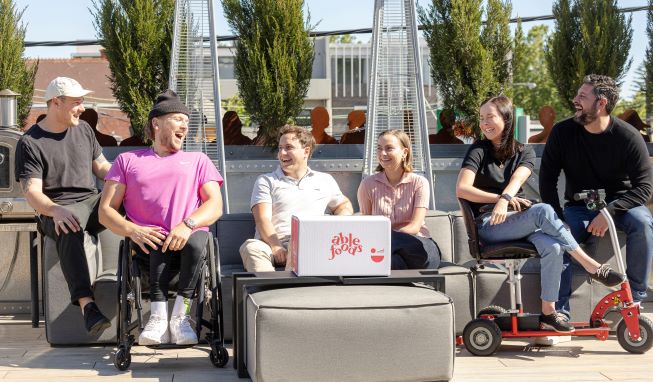 Dylan Alcott on workplace inclusion
Dylan says, "A recommendation I have for all businesses is to start hiring people with disability. We do it at Able Foods and we see the benefits each and every day. You might be surprised to know that only 48% of people with disability are employed. This is compared to 79% of people without disability.
These statistics need to change, and it can be done through awareness and championing change at all levels of a business. Don't know where to start? Try speaking with a local employment agency."
Able Foods menu
According to the Able Foods team, "Our ready-made meals are fresh not frozen and we're very proud of that. We cater to a range of different dietary requirements. For example, we have more than 40 items on our menu.
These include a wide variety of fresh vegetables, meats, and grains to suit people's needs and preferences. We have vegan, vegetarian, low FODMAP and no diary dishes.
A fully qualified dietitian helped us build our menu to make sure it was healthy and tasted great.
We offer a range of remoulded texture modified meals, designed for people with swallowing disorders. They are pureed SSDI Level 4. These dishes are remoulded to the shape of the original food.
For instance, the green beans are shaped like green beans. This makes eating more dignified for our customers."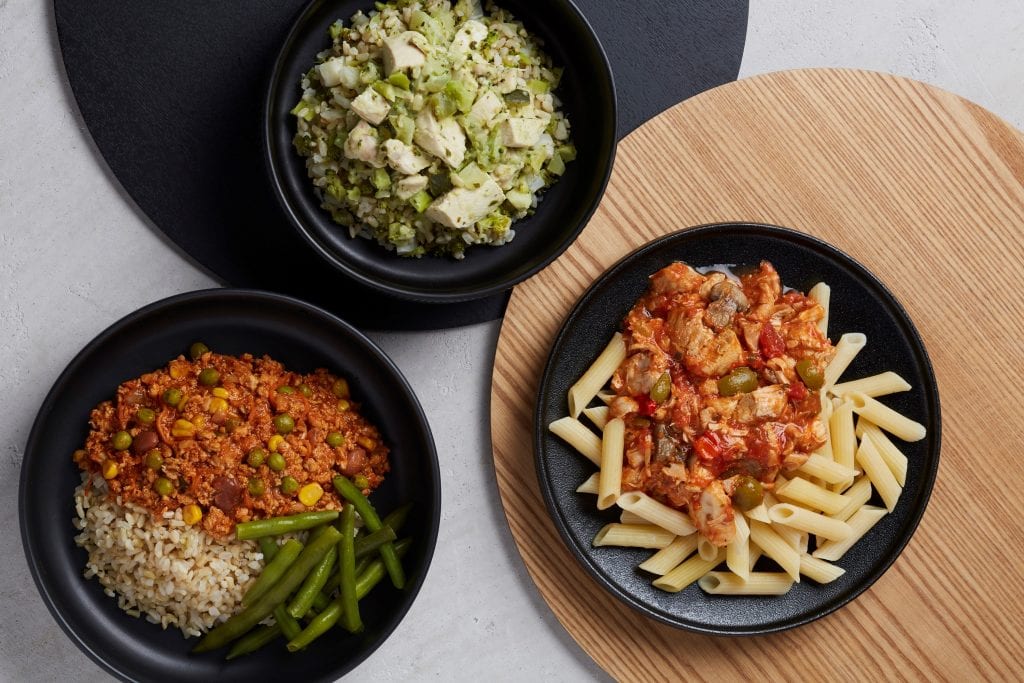 Able Foods news
"We aim to make meals and products that are accessible for people with or without disability.
We're excited to share that we've just launched a range of baked beans into Coles stores nationally! They come in easy to open, microwavable pouches. So they're more accessible than a can. And they're the perfect lunch meal. Plus, they're Australian made and owned!"
How many team members live with disability
"It's 50/50! Half of the team that work at Able Foods live with disability. The other half have a lived experience with disability.
Living with physical disability makes accessibility is the number one important thing in the workplace. Able Foods provides staff with an accessible office. And they offer the flexibility to work from home to accommodate needs.
The team understands health is a priority and working for a company that supports this is a huge positive!"
What it means to work at Able Foods
"Hello, I'm Ashlee – I'm the Customer Experience Manager at Able Foods. I live with a rare, neurological condition that mainly affects my mobility. I understand the challenges of living with a disability.
I'm a participant on the NDIS and I'm always up for a chat. Working at Able Foods has highlighted how important it is to work at an inclusive company. Able Foods values the work of people with disability, champions change and provides opportunities to those with disability.
I feel like I'm an important and valued team member, which is amazing. And, it's a bonus I also get to eat the tasty food!"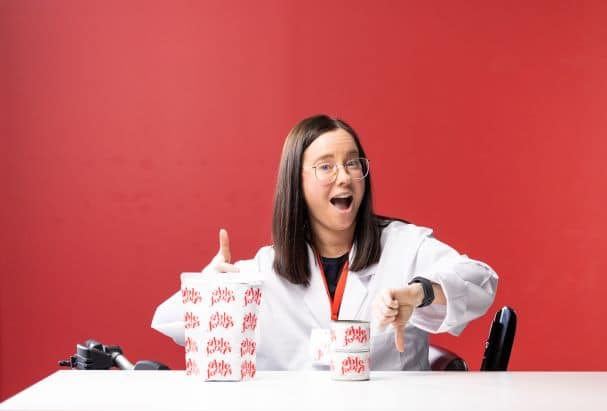 Ashlee's view on mobility equipment insurance
"I've only recently introduced a mobility scooter to my collection of mobility aids. I now use it daily to access work and shopping centres. Similarly, I use it when I'm down the street or out with friends. It allows me to be independent and access the community safely.
Mobility scooter insurance is now something I'd consider high on my priority list. My scooter provides me with support and enables me to live the life I want. Without it I wouldn't be able to participate in everyday activities – mobility and independence go hand in hand.
Having a mobility aid means those who need them don't have to miss out on anything!"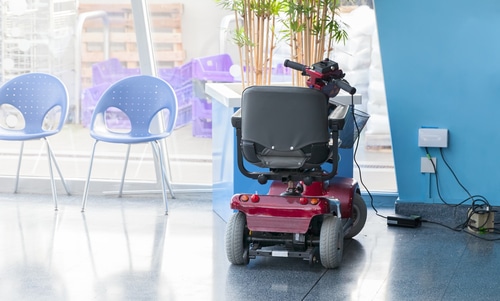 A message from Dylan Alcott
Dylan says, "One message I have for employers looking to hire people with disability is: you won't look back. Because people with disability make great workers.
No one person or company can be perfect. But if we all try to be more inclusive in the workplace it'll open up so many doors for people with disability around the country."
Able Foods – over to you
Have you visited the Able Foods website yet: www.ablefoods.com.au? If not, you should tuck into their tasty meals and beans ASAP!
Leave a message in the comments to tell us how it feels to have access to a disability-led and disability-focussed menu.
Blue Badge would like to say thank-you to Dylan and Ashlee for answering our questions and Madi for organising the interview.