Assistive tech needs are specific to your body and your lifestyle – anyone living with disability is well aware of this. It's why getting an occupational therapy assessment and having an expert guide you through suitable options for living your best assisted life is essential.
Mobility equipment and modification are a big investment, and from the outset you want assistive gear that fits you and your lifestyle well. Finding an occupational therapist who's an expert in your area of needs is important.
Find out what to expect from an assistive tech occupational therapy assessment.
Finding the best clinician for your occupational therapy assessment
An occupational therapist must have a registered degree and credible work experience. Ideally one who specialises in assistive technology will also be well networked with the right suppliers.
But a big consideration is finding the right occupational therapist (OT) for your specific needs. Getting the best match between you and an OT isn't always easy.
Once an OT is registered they can specialize across a range of disciplines, from learning to disability and more. And sometimes they may not have lots of expertise in a certain area of support. Read about how to find the best occupational therapist for you, the first time round.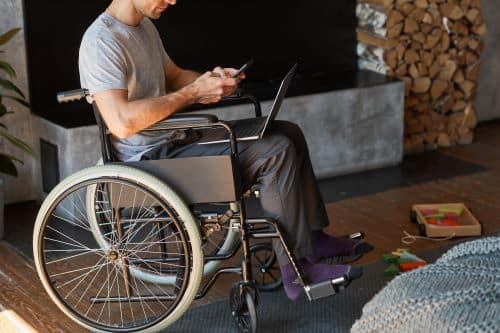 The occupational therapy assessment
In the initial steps of your occupational therapy assessment, your clinician will establish who else will be part of the prescription process. Is it just you the client? Or possibly also a carer, doctor, therapist, parent, and/or another family member?
Here's a general overview of steps the occupational therapist takes during an assessment:
Establish the team
Collect all relevant information
Determine needs and goals
Observation
Simulation
Equipment parameters
Select fit and adjust
Review outcomes and goals
Education
Now that we've looked at the overview, let's look at some of these points in more detail:
Data collection
The OT will usually begin with a questionnaire to gather data so they can establish your needs. After this they'll be able to tell if they're the OT best suited to your needs. Then they move on to the assessment component.
Clinical assessments
This can involve a biomechanical, supine and seating assessment. During each of these, the OT looks at factors that may affect different solutions, like your home environment for example.
As you can see the occupational therapy assessment consists of not one, but several important steps and assessments.
Other factors
Other factors include your current mobility equipment and whether it's affecting how your diagnosis presents. Or your senses may be. For instance, does noise, bright light or fatigue play a role? Or do you have a startle reflex?
The OT looks for any patterns of behaviour that help guide the solution or that require support. Essentially the OT is doing their assessment to gain a deeper understanding of your diagnosis as lived.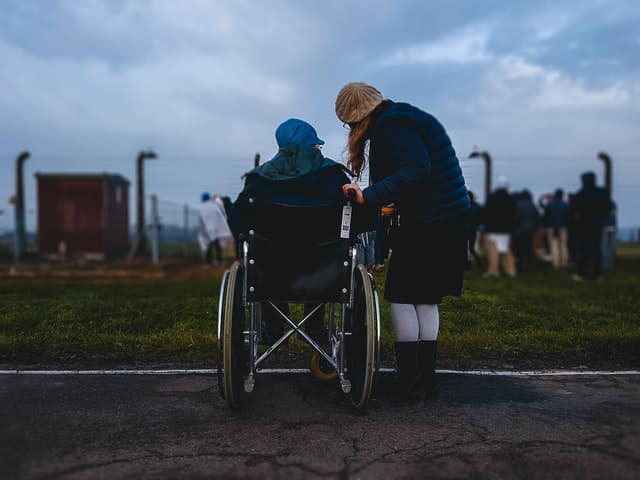 An assessment can be more than one session
The OT must consider the whole person. This includes what stage of life they're at, what milestones they have ahead and what support network they have in place. They need to understand the client's goals. Sometimes the goal isn't necessarily clear at the beginning but becomes clear during your occupational therapy assessment.
Example: A child needs mobility equipment to transition to high school. They don't know what all their needs and goals entail because they haven't yet lived through the high school experience. This is where the OT assessment helps to identify these needs and goals by visiting the site of the primary and high schools and going through what daily routines entail. 
The initial occupational therapy assessment might be in the home environment. It could then continue in the school environment because that's where the client's going to be spending most of their time using the mobility equipment.
The initial assessment could take place at more than one venue and even across two or three sessions.
Once the assessment components are complete and the occupational therapist has the key elements they need to know, then they can relook at the purpose. This means going back to what the client's goal for having and using the wheelchair is in the first place.
Introducing the equipment supplier is the next step
Some occupational therapists introduce equipment suppliers during the occupational therapy assessment, but others prefer not to in case it creates challenges. Doing an assessment while the equipment suppliers are there could affect decisions on what's most fit for purpose.
This is often why the second or subsequent appointment is where the OT introduces their equipment contact.
Often the most expert occupational therapists are those who work with a specialist network of suppliers or manufactures. This gives them an avenue to keep up with the latest available assistive tech.
Read about how occupational therapy is regulated in Australia and how OTs become experts in their field. And because your assistive technology is a valuable part of maintaining independence, find out about insuring it… Which leads us to…
Insuring your assistive tech and more
Insurance means spending a little money each month towards protecting your wheelchair, modified vehicle or mobility scooter across its lifetime. Once you've gone through your occupational therapy assessment and taken the time to find the custom mobility equipment, you won't want to be without these longer than need be.
If these break or are stolen (or damaged by weather or attempted theft) you mightn't be able to afford to fix or replace them. However, your insurance plan will help you cover these costs and you won't have to bear the financial burden alone.
Click below and find out about Blue Badge's wheelchair insurance and mobility scooter insurance. Or, uncover our disability car insurance that offers up to 25% off with a valid disability parking permit.