Every year on May 20th we celebrate World Autoimmune Arthritis Day across all time zones around the globe. The aim is to increase awareness about a broad range of autoimmune and autoinflammatory diseases which have inflammatory-driven arthritis as a symptom.

According to The International Foundation for Autoimmune & Autoinflammatory Arthritis (AiArthritis), there are a staggering 450 million affected people worldwide. And despite this, many misnomers around the diagnosis and understanding of these diseases persist.
In this article, Blue Badge is joining in the conversation to help nurture and improve our shared awareness. As Australia's first mobility equipment insurance specialist, we take a special interest in all conditions that affect our customers – whether that's one or 1,000 of them.
What is World Autoimmune Arthritis Day?
This special day in our global calendar has been organised by AiArthritis to unite and educate people around the world. Over 60 countries, including Australia, participate in this campaign in different ways.
The goals of this day are as follow:
Help more people understand these diseases and how they affect quality of life
Improve awareness of key symptoms, to help with early diagnosis
Tackle misunderstandings that are commonly associated with these diseases
While COVID-19 means fewer events will take place in public, online awareness is very much the way forward at this time. AiArthritis urges people to post about the campaign throughout May and use the hashtag #aiarthritisday.
The idea is to post all through the month of May and make an even greater effort with more posts on the actual day of May 20th. This way we can use the internet to foster a sense of solidarity and fast-track growth in awareness.
Find out how you can support the campaign by organising a fundraiser or charity talk via the AiArthritis website.
What is Autoimmune & Autoinflammatory Arthritis?
There are many autoimmune and/or autoinflammatory diseases, more than 100 to be precise. However, on May 20, World Autoimmune Arthritis Day focuses on those which specifically also have inflammation-driven Arthritis. The International AiArthritis foundation refers to these as 'AiArthritis' diseases.
These are immune system related diseases that affect the entire body, causing chronic pain (more on symptoms further below). In the initial stages, they noticeably affect joints, but the inflammation spreads through the bloodstream, reaching the organs, tissues and ultimately the whole body.
Such diseases are sometimes called invisible disabilities and can affect people of all ages, including children.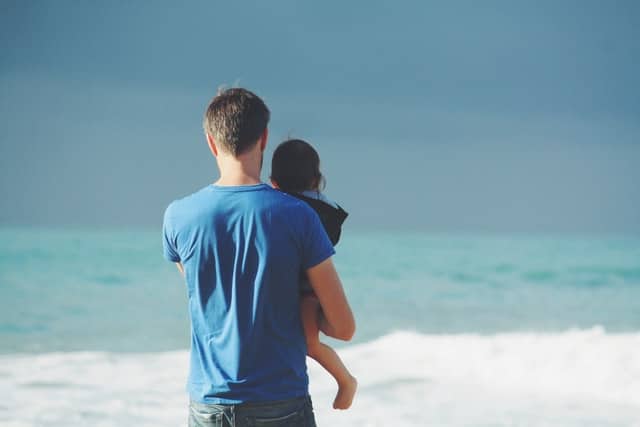 The difference between autoimmune and autoinflammatory in AiArthritis diseases
These diseases aren't all the same, however they can present some of the same symptoms (like inflammatory arthritis). In both cases, the immune system misperceives a person's own healthy cells as a threat and then attacks them.
Even though autoinflammatory and autoimmune diseases are both the result of an immune system malfunction, in each case it's a different part of the immune system.
Let's break it down like this to see how they're different (but connected):
1. . Innate immunity (autoinflammatory diseases)
We're born with an innate level of immunity that's built from our genes. But when a genetic mutation occurs in these genetic building blocks, it can lead to autoinflammatory diseases.
Some key elements of autoinflammatory diseases are:
They're often present at a younger age, as early as childhood
Typical symptoms are spiking fevers and rashes
These generally result from mutations in the proteins that affect immunity
Inflammation happens in bouts which have no apparent link to environmental factors
We acquire and develop our adaptive immunity as we grow. For instance, every time a baby gets dirt on their hands and ends up eating it, they build immunity and resistance to the foreign substance. These foreign substances, like bacteria, viruses, chemicals and even allergens like pollen, can also make us feel sick.
2. Adaptive immunity (autoimmune diseases)
This process helps our immune system develop a memory of these antigens and learn the best methods of attack and resistance. This is how we establish our adaptive immunity, but sadly this process can be faulty and instead results in diseases that are autoimmune.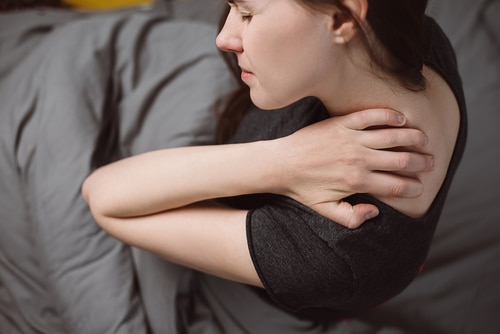 Core autoimmune and autoinflammatory arthritis diseases
AiArthritis lists the following as core AiArthritis diseases:
Autoimmune

Rheumatoid Arthritis
Juvenile Idiopathic Arthritis
Systemic Lupus Erythematosus / Juvenile Systemic Lupus Erythematosus
Sjögren's syndrome / Juvenile Sjögren's syndrome

Autoinflammatory

Still's Disease – includes the continuum of Systemic Juvenile Idiopathic Arthritis and Adult Onset Still's Disease

Autoimmune and Autoinflammatory (research suggests the following may be a combination of autoimmune and autoinflammatory)

Axial Spondyloarthritis – Ankylosing Spondylitis / Radiographic Evidence & Non-radiographic Axial Spondyloarthritis / Juvenile Axial Spondyloarthritis

Undifferentiated

Undifferentiated Connective Tissue Disease
Unclassified Seronegative Spondyloarthritis
Undifferentiated Spondyloarthropathy

Undifferentiated Inflammatory Arthritis/Polyarthritis
Seronegative Inflammatory Arthritis
Undifferentiated Autoinflammatory Disease
Systemic Autoinflammatory Disease
Unclassified Systemic Autoinflammatory Disease
Undifferentiated Autoinflammatory Disorder
Shared autoinflammatory/autoimmune symptoms
People who suffer from AiArthritis diseases can have spells of unwellness that come and go with little warning. In these times, some experience just a few symptoms while others will have the whole gamut simultaneously.
Here is a list of commonly cited symptoms:
Severe fatigue: rest and caffeine have no immediate effect on this exhaustion
Feelings of flu-like sickness: muscle weakness, overall discomfort, and nausea
"Brain fog": it becomes hard to connect thoughts and make sense of them
Fever: which is typically worse in autoinflammatory diseases than in autoimmune ones
Joint pain: lasts for more than six weeks and is not because of another condition/medication or injury
Stiffness: to a severe degree which is even worse after resting or being inactive
Swollen joints: sometimes the joints also become red
Treatment
Treatment is assessed on a case by case basis. If you have arthritis along with any (one or more) of the autoimmune/autoinflammatory symptoms, speak to your GP about referring you to a specialist. Treatment options include medication, therapies such as physical or occupational therapy, and in some cases surgery.
In addition, you can speak to your doctor about lifestyle choices which can help reduce symptoms. Exercise and diet, for example, can go some way to relieving symptoms.
Why? People within a healthy weight range usually have less inflammation and with fewer kilos comes less stress on joints. And even low impact exercise has been shown to reduce stiffness and strengthen joint-supporting muscles. Read our 'exercising with limited mobility' article for ideas.
The AiArthritis foundation currently supports the clinical trials of personalised treatment through to precision medicine. Contact them directly to find out more about participation.
Chronic pain and invisible disability
Many with an AiArthritis disease rely on a disability parking permit because of chronic pain.
Remember to purchase a disability parking permit sticker to avoid getting harassed by others who don't give the benefit of the doubt. And remember, your disability parking permit means you can get up to 25% off on car insurance with Blue Badge Insurance.
World Autoimmune Arthritis Day – over to you
Share your AiArthritis story with us via our Facebook page because we're always listening.