Useful gadgets don't have to be high-tech, James Bond worthy stuff. There are a whole host of everyday items which can be useful for people with disabilities, even if they weren't designed with that specific purpose in mind.
From kitchen tools to wearable tech, this article explores some everyday gadgets which might make your everyday life easier
Our favourite everyday gadgets
All of these gadgets have the potential to make life simpler for people with certain disabilities or impairments. Even if they don't all work for you, maybe one or more would?
Here are five of our top picks of readily available gadgets that could help you to live more independently.
And speaking of independence, if you're looking to rent or buy property, read our guide to disability housing too.
1. iPads and other tablets
An iPad or other suitable tablet isn't just a fun gadget to keep around for when you don't want to get the laptop out. They can be very useful tools for people with disabilities, both for communication and learning.
They're particularly popular for children with disabilities, for multiple reasons including the below:
There are lots of interactive learning apps available
They're touchscreen and fairly straightforward to navigate
They can encourage and increase the ability to communicate, through simple technology and apps
They come with a suite of accessibility tools which make them easier to use for people with disabilities, including visual, hearing or cognitive impairment
Here is a video showing some more ways that iPads can be adapted to suit the needs of different people and their disabilities.
2. Roomba or other robotic cleaning gadgets
Cleaning is always one of the most draining everyday tasks. Even more so if your home is big or you have impairments which make it difficult to find the energy to move around, reach certain areas, or just keep up to date on all the cleaning that a home requires.
A robotic vacuum cleaner like a Roomba can be a really useful gadget. They're quite hands-off, so some cleaning can get done while you're occupied with other things.
Most of the robotic vacuums available on the market today have sensors which help them to avoid walls, table legs, and other obstacles. Many of them can also connect to WiFi and be controlled via an app which allows you to set a cleaning schedule, turn it on or off, or even check if it needs to be emptied.
Although a robotic vacuum cleaner doesn't replace a good spring clean, it does help to keep the floors clean. Having less dust and dirt can also be helpful if you have illnesses or allergies.
Even if you have cleaning assistance through the NDIS or your informal support network, a Roomba can help you keep on top of things between visits. They're quite compact and won't take up too much space either.
Just be mindful not to trip or roll over them – keep an eye/ear out for them when moving around.
Being stuck indoors can be disheartening for anyone. And so can a lack of sunshine and natural light.
Whether you're inside because it's winter, because you have mobility issues, or even for COVID-related reasons, a lack of natural light and sunshine can cause problems like depression, sleep issues, and more.
The Happy Lamp imitates sunlight. Especially useful in winter, sitting nearby it can help to boost your mood and improve your sleep. We love the idea of bringing the sun to you if you're not able to get into the sun for one reason or another.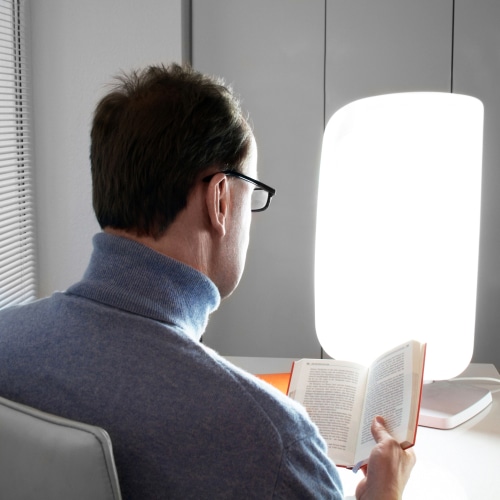 There's no doubt that home cooked meals are generally more nutritious and affordable. And cooking can be a really helpful skill to maintain (or develop) your independence. If you have a family, it's a good way to bond with one another and to teach younger children about independence too.
But cooking requires fine motor skills as well as safe access to a variety of cooking tools, including stoves, ovens, heavy pots, knives, and so much more. Additionally, reading complicated recipes can be a difficult task for those with visual, learning or intellectual impairments.
A Thermomix essentially combines multiple appliances into one small gadget. It can be used to weigh, blend, chop, knead, and cook. Even sous vide!
But perhaps even more useful is the fact that it comes pre-loaded with recipes. This means that it can instruct you on how to make a dish step by step with no need to do the chopping, blending, or thinking about times and checking on the progress of the ingredients.
So next time you want to make dinner for yourself or loved ones, consider enlisting Thermomix help for making an easy, no-fuss roast dinner. The price tag is heftier than everything else we've listed in this article, but you can find well-maintained secondhand machines for sale online.
P.S. Looking for more food-based solutions to make everyday life a bit easier? Check out our feature on Able Foods too.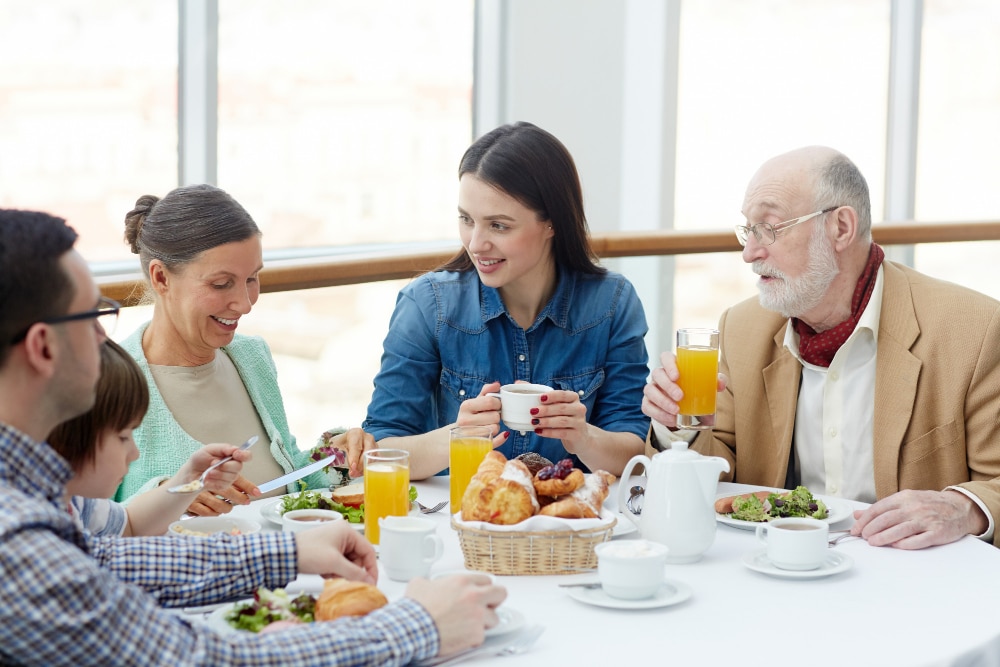 Whether you're a dedicated Apple fan or prefer a brand like Garmin, a smart watch can be a valuable investment for people with disabilities. While smart watches have transformed the world of exercise – making it possible for people to quickly track calories burned, heart rate, speed, steps walked and lots of other things – they also have other uses.
For instance, your smart watch can be used to make and receive phone calls, as an alarm or reminder, or to send messages at the tap of a button.
This can help people remember to, for instance, take medicines, eat a meal, or reject a call and send an automated message without needing to open a phone. You can even send for help in an emergency from your watch.
Apple watches have features specifically designed for wearers with disabilities. For instance, VoiceOver allows notifications to be read out loud. There's also a way for wearers to tell the time through a series of taps, and gesture-enabled functioning tells users what's onscreen at a given time. They also have a wheelchair-friendly mode where the "standing" goal is replaced by rolling, for instance.
Many Android watches also have similar features, especially when it comes to Samsung.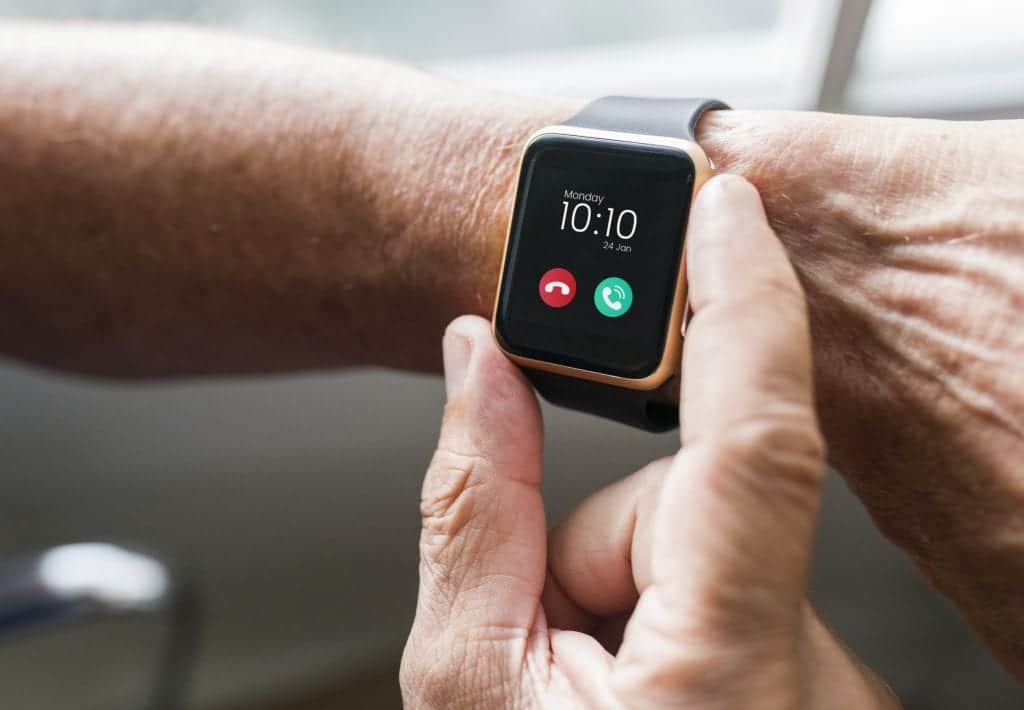 Insurance for the "other" gadgets – like wheelchairs and cars
If you use a wheelchair or mobility scooter, Blue Badge Insurance can insure it for you. And if not, did you know that we also provide insurance cover for disability converted cars, and offer great rates for disability parking permit holders?
Find out more about why we're changing the face of disability-specific insurance in our article Five Ways Blue Badge Insurance Differs From Traditional Insurers.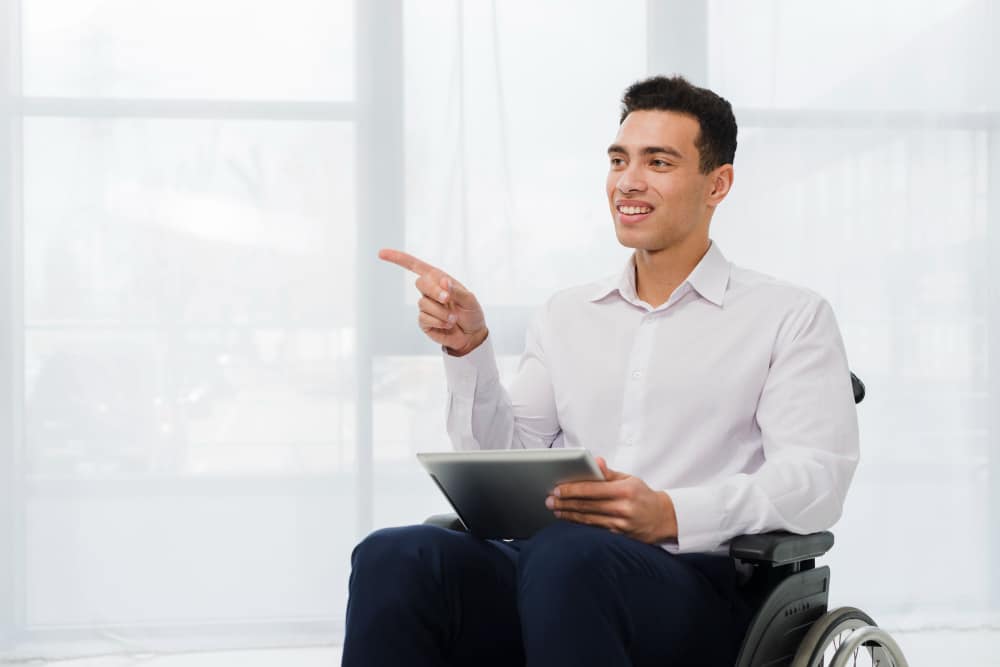 Your favourite everyday gadgets – over to you
Do you have an everyday gadget that makes life easier for you or one of your loved ones, as a person with a disability? We'd love to hear about what it is and why it helps. Let us know in the comments.