Properly maintaining your disability converted vehicle or wheelchair accessible vehicle (WAV) will go a long way to optimising its performance over all the years you'll own it. 'Prevention is better than cure' is one of the most important catchphrases of vehicle ownership – especially when you have expensive parts that are so crucial to your independence.
Having a regular maintenance schedule means two things. Firstly, you're less likely to suddenly lose access to your car due to the breakdown of an internal part or the engine. And secondly, the costs involved with repairs tend to be higher than those of maintenance.
In short, maintaining your car keeps you on the road and saves you money. It's a win-win situation.
Maintenance tips for a disability converted vehicle or WAV
As a general rule of thumb, most cars – disability converted or not – should have a full service every year. Depending on your car's age, mileage and recommended upkeep in the owner's manual, this may be needed more frequently. It's equally important to have a solid understanding of your conversion manufacturer's advice for maintenance frequency.
Like medical check-ups, your car's servicing shouldn't be delayed or overlooked. Plus, it should be done by a professional.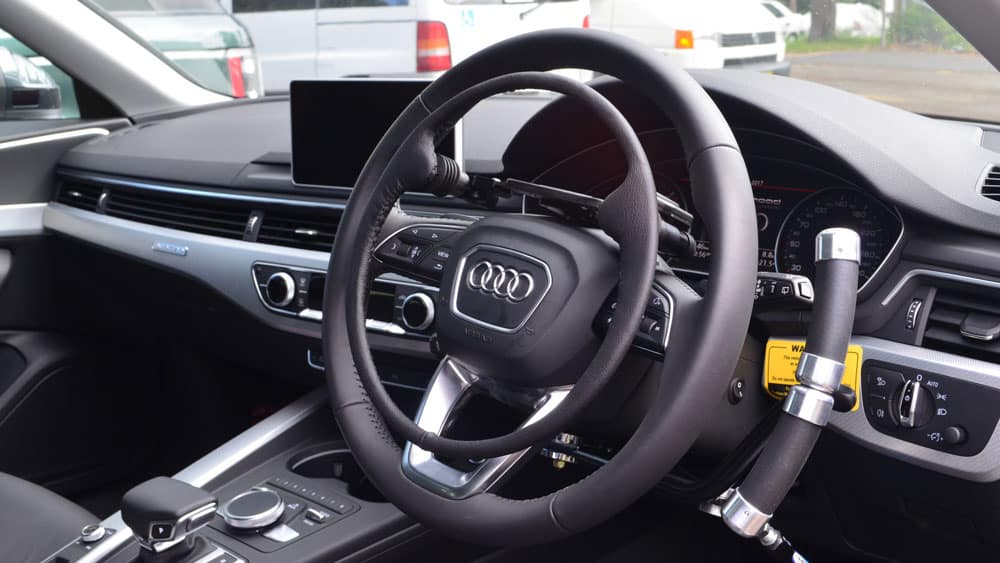 Speak to your disability converted vehicle or WAV supplier
In the case of a disability converted vehicle or WAV, maintenance of your vehicle's conversions and accessories is just as crucial. If not more, given their value!
Speak to your supplier about how often to have custom driving controls, lifts, hoists, swivel seats, ramps and other fittings professionally checked. They can advise you on service intervals so you can plan a maintenance schedule. Then mark your calendar to ensure you don't miss the milestones.
After sales support is an important part of your driving journey as aftercare for your conversions is best done by your supplier.
When it comes to the key features of a converted car, before you buy be fully aware of the after sales support you can expect. Choose a supplier with a reputation for providing great support after you've bought your vehicle from them. Read reviews and testimonials to see what other customers say and whether they were happy with the continued support.
It's also a good idea to find out where their approved service and repair centres are located. Then if you move to another neighbourhood, or relocate to another state or territory, you'll know where to have your conversions checked and your car.
Leave it to the professionals to work on your specialised vehicle parts – they have the specialised knowledge required.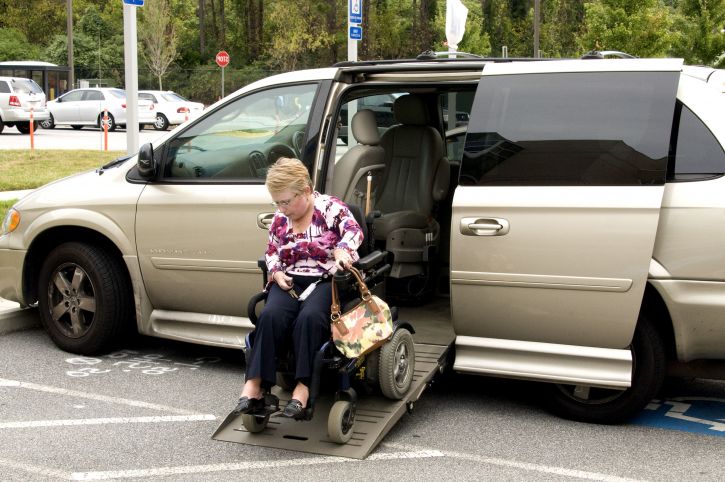 Checks you can do yourself
While your maintenance plan should run according to expert recommendations, here are some simple regular checks you can perform at home (or rope a loved one to do for you):
Dashboard lights. Always check your dashboard lights for early warnings. Most new cars will signal when car parts need to be checked; any unusual lights or sounds should be paid attention to ASAP. Many of your conversions work with the vehicle's in-built technology and electric circuitry, so your dashboard lights may be able to signal when these need checking. Find this out from the supplier of your custom modifications.
Tyre pressure and treads, oil, water and more. Regularly check your tyre treads (here's how), your car tyre pressure, your wiper fluid and know how to check the oil in your car. Your car lights, mirrors, glass and windscreen wipers should always be ready to perform well too. You want to be able to confidently navigate bad weather if you have to and when everything works well it helps keep your driving as economical as possible. Every bit helps!
Wheel/other tie-downs and restraints. Make sure these aren't twisted or frayed, and checked they're not extended when you leave the vehicle.
Wear and tear of modifications. Look out and listen for wear and tear – any changes to the sounds or movement of your modifications should be reported to the supplier at the soonest possible time. If any irregularities appear with lifts, hoists, driving controls or something else – like shaking, not moving smoothly or making new sounds – they need a check up.
Vehicle conversions, like lifts and hoists and disability converted car driving controls, put added pressure on your car battery. Speak to your custom conversion supplier about how often to have your battery checked.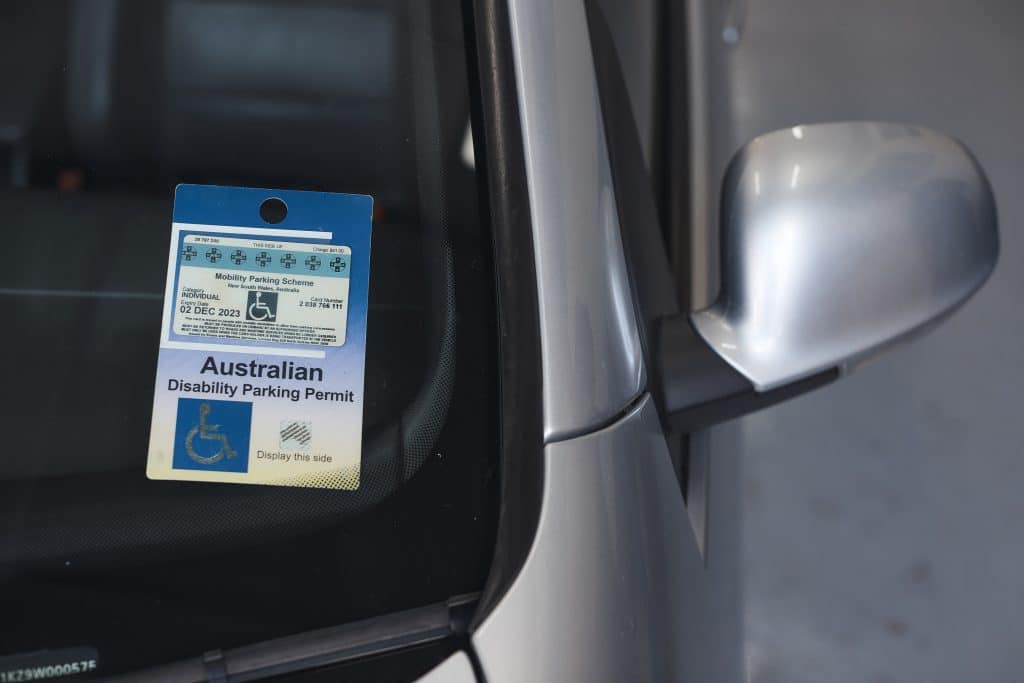 Maintaining your converted car or WAV and the NDIS
The NDIS may fund certain maintenance costs. Keep a good record of these, and when it's time to renew your plan present these in your funding request. These costs will fall under your assistive technology budget.
At Blue Badge Insurance we provide documents that clearly separate the insurance premium for conversions from the vehicle's premium. This allows you to claim these costs back from the NDIS or other funding body.
Disability parking permit car insurance
Many car insurance providers see vehicle conversions as higher risk and charge extra for insurance. We don't.
As Australia's first mobility and independence insurance specialist, we understand your vehicle conversions don't make you a riskier driver. Our car insurance for wheelchair accessible vehicles and disability converted cars helps cover repair or replacement plus assistive technology in your car. And as a disability parking permit holder, you get up to 25% off your premium.