Disability visibility in the media is about making all children feel seen – including those living with disability. Having someone like Paw Patrol Rex, for instance, on one of the world's most watched kids shows is a much-needed form of representation.
There are between 93 million and 150 million children that live with disability worldwide. Despite that, only a handful of children's shows have characters with one or more disabilities. And those that do rarely have a differently abled character as the main character.
Though the below kids shows also don't feature such a main character, they do have noticeable disability representation. Considering that this in itself is rare, we see them as worth mentioning. Here they are:
1. Paw Patrol Rex
Paw Patrol is a multibillion dollar global franchise, Netflix's number one most watched kids show, and one of the most popular kids shows in the world today (just ask any three year old).
In 2020, they introduced a character that uses a wheelchair. Called Rex, this dashing Bernese Mountain Dog comes from the Dino Wilds, one of the places the Paw Patrol travels to. He's described as a pup "with a very sweet personality" who "despite his disability … is quite determined and doesn't let anything slow him down." Rex has a wheeled 'dino walker' that carries his hind legs.
Though not part of the original Paw Patrol team of seven, Rex is officially the 13th Paw Patrol member and has appeared in several episodes.
2. LEGO Friends
LEGO Friends is a line of toys that includes a series of playsets designed to help raise disability visibility. The characters include those with Down syndrome, limb differences, anxiety, and a dog with a wheelchair. The toys have a corresponding TV show called LEGO Friends "New Beginnings", where we enter the world of Heartlake International High School and get to meet Aliya, Autumn, Leo, Liann, Nova, Olly, Paisley and Brad.
The show has been well received for its diversity, storylines, and interesting characters.
3. Marian Locks from Goldie & Bear
Goldie & Bear, created for Disney Junior, is based on the fairytale Goldilocks. It sees 11-year old Goldie and little Jack Bear become friends after the infamous incident where Goldie enters the Bear's home.
Goldie's mum, Marian Locks, is a businessperson who travels around the world collecting items her customers in Fairytale Forest might like. Like Paw Patrol Rex, Marian lives with a physical disability that requires a wheelchair. But this isn't just any wheelchair! It can connect to the cart she uses to fly around the world and has many helpful gadgets.
Again, Goldie's mum isn't a main or frequently recurring character, but she does add some disability visibility to kids television.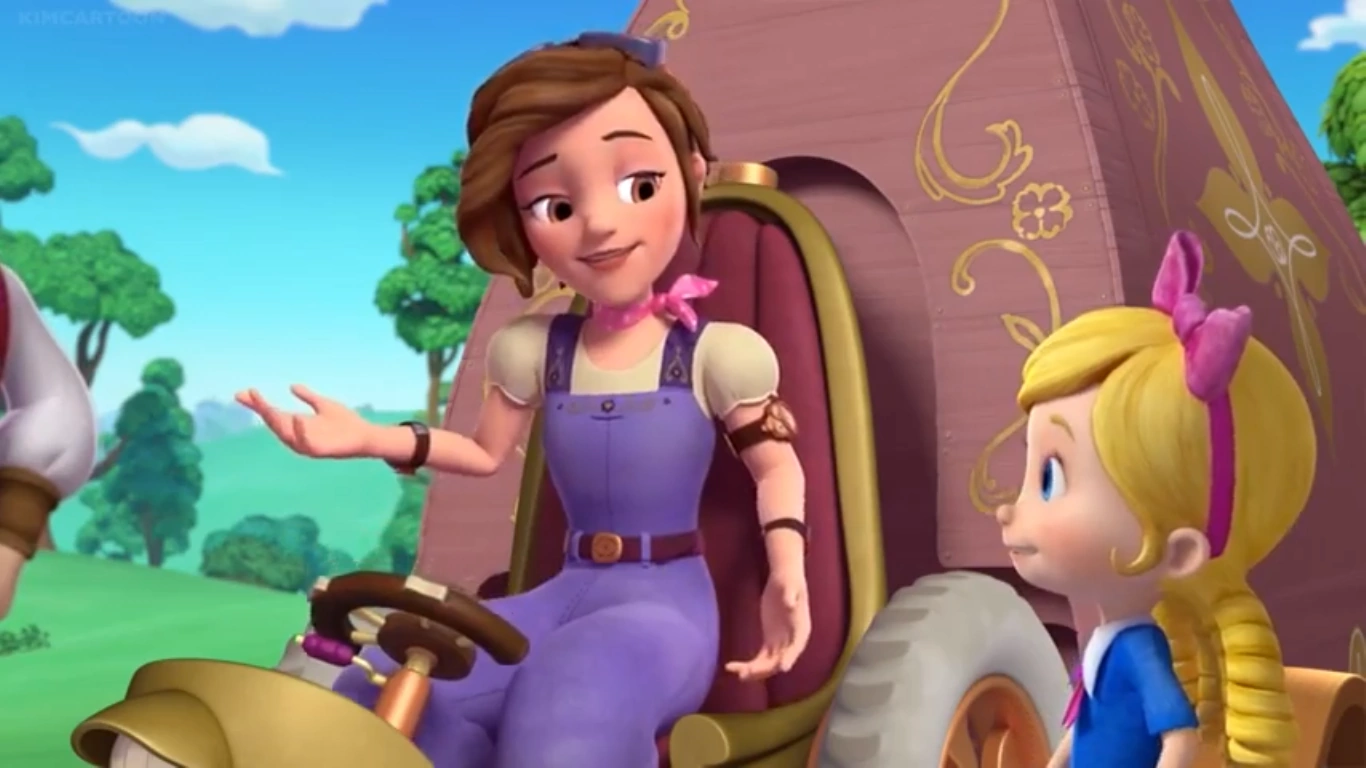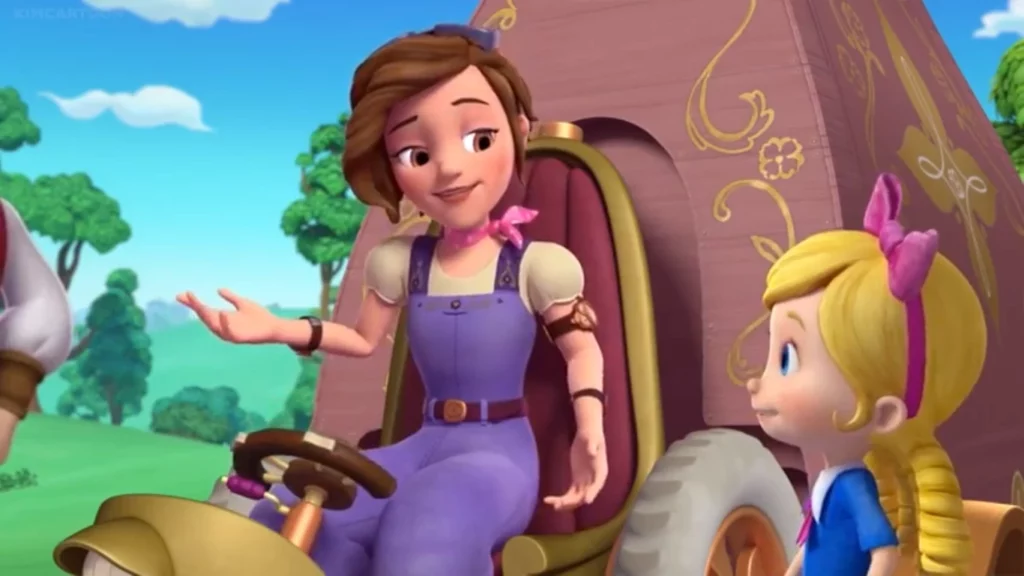 4. Mandy Mouse in Peppa Pig
Peppa is the precocious, pink preschool pig from the kids show phenomenon Peppa Pig. Peppa goes on many adventures and is always learning something new from her family. The show recently made news for being the first children's show to introduce a same sex couple – two polar bears.
The show is hugely popular (as parents and their toddlers will tell you) and is watched in 180 countries and 40 languages. Season three saw Peppa Pig add to disability visibility in kids shows, with the introduction of a character called Mandy Mouse. Like Paw Patrol Rex, Mandy is in a wheelchair "due to being born with legs that do not work well." She's four years old and is talented at basketball and playing the recorder.
In Mandy's first episode, she must go to a playground that's very steep. She wanted to get there herself, but the hill was too big for her to do it on her own. Peppa then pushes Mandy Mouse, who says that she could do it herself, but it's easier with two people.
5. Julia from Sesame Street
Unfortunately, very few characters in kids shows portray invisible disabilities. This is surprising considering that invisible disabilities in children are common.
Anxiety, autism, ADHD, other behavioural problems and depression are all invisible disabilities that children suffer from. In Australia, for instance, about 1 in 7 children and adolescents have experienced a mental health disorder. When it comes to disability visibility, having characters with invisible disabilities is just as important as characters like Paw Patrol Rex.
Read more: How invisible disabilities affect mobility.
One kids show character with an invisible disability is Julia from Sesame Street. Julia is four years old and has autism. She was introduced as a character in the show in 2015 and created by kids book author Leslie Kimmelman. According to Julia's fandom wiki, Kimmelman "used her experiences as the mother of a child with autism, as well as input from research and advisers from the autism community, to inform the story."
Julia is performed by Stacey Gordon, who used her experiences raising her autistic son to help guide the actions of the character.
Even Paw Patrol Rex needs insurance
They may not have a 'dino chair' like Paw Patrol Rex, but we know how important your child's wheelchair is to their independence. It's something you want to safeguard.
Blue Badge Insurance's wheelchair insurance and mobility scooter insurance will give you the peace of mind that their equipment is covered if it's ever damaged or stolen. You might even find the NDIS covers the cost of your children's wheelchair insurance. Get a quick quote today.