This year, Spinal Cord Injury Awareness Week takes place from 3-9 September and there are several ways you can get involved. You don't need to leave the comfort of your own home to participate!
In this article we'll list some of the interesting ways to grow awareness by share facts and figures on spinal cord injuries in Australia and more. Be sure to scroll down to 'Sip Week' and watch the video message from Carol Taylor!
Spinal cord injury, facts and figures
More than 15,000 Australians live with a spinal cord injury (SCI) and as a result use a wheelchair. The spinal cord transfers complex messages about controlling bodily functions, with this pathway flowing between the brain and the rest of the body.
Spinal cord injuries sever this connection and interrupt the crucial messages that need to reach different areas of the body below the injury. This causes neurological damage that results in paralysis in those areas below that part of the spine.
A spinal cord injury can easily happen to anyone. It could be caused by a sports blow, diving mishap, car accident or serious illness. Or simply falling down and having your spine impacted in just the wrong place and the wrong way.
Here are some facts about spinal cord injury in Australia:
46% of SCI injuries are caused by car accidents
26% are from a fall (of these 41% were a fall from the same level the person was at or less than one metre)
SCIs can also be caused by medical conditions like cancer, genetic disorders, vascular disorders and degenerative spinal conditions. 21% of newly reported cases fall in this category
30% of SCIs happen to people in the 15-24 year old age group
Of accident related SCIs, 84% are men, and 16% are women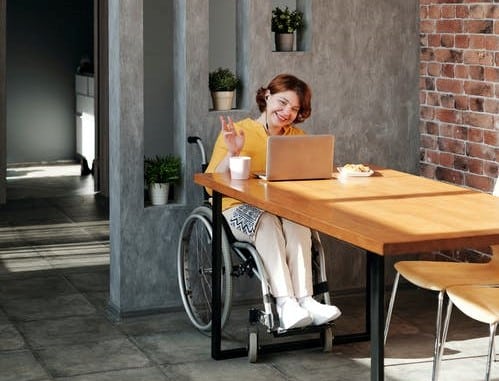 The message for Spinal Cord Injury Awareness Week
Spinal Cord Injury Awareness Week shares the following message: 'Accessibility equals opportunity'. This highlights the need for Australians to continually develop a more inclusive society. From the way we treat one another, to the infrastructure we build.

Creating accessible environments and attitudes has enormous value and leads to a happier and more successful society.
'ACCESSIBILITY EQUALS OPPORTUNITY'
When a person experiences a spinal cord injury, their opportunities needn't be stifled. We all have a part to play to make their opportunities more possible to realise.
Public access, learning environments and work
For example, employers need to think of ways to employ more people with a disability. Shops and public spaces need to be fully wheelchair-friendly. Institutions like schools and universities should also be wheelchair inclusive.
Walking is just one way of life; using a wheelchair is every bit as valid and should be supported with authenticity by businesses and community members alike.
Understanding spinal cord injuries is about understanding inclusivity and having empathy for fellow humans. It's also about appreciating the complex yet vulnerable function of the spine and spinal cord. Something that's easily overlooked yet critical to the various functions of the body.
Participate in Sip Week this 'SIPtember'!
One of the virtual ways you can participate in Spinal Cord Injury Awareness Week is signing up for SIP Week. SIP Week is an online fundraiser everyone can take part in wherever they are, and at whatever level of lockdown they're in.
Once you've signed up, you get your own online campaign and you can invite friends and family to pledge something to support your campaign. Then, you need to get sipping! That's right, the main activity you need to complete is to sip all your drinks through a straw for seven days, from the 6th to the 12th of SIPtember.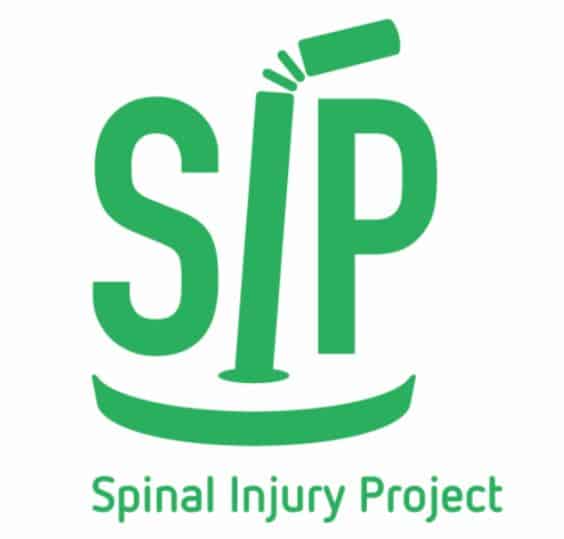 Carol Taylor is the SIP Week ambassador, and also Australia's first quadriplegic inclusive clothes designer, as well as a lawyer, accessible art enthusiast and mother. She shares the following insight:
All quadriplegics have to drink all their drinks 24/7 365 days a year through a straw.
It's been over 20 years for me now because my hands are paralysed.
This year marks 20 years since the car accident that resulted in quadriplegia for Carol. Watch this video where she describes the incredible trials, tribulations and successes she's navigated:

SIP Week is an initiative by the Perry Cross Spinal Research Foundation, to raise funds for research on finding a cure for paralysis. SIP stands for two things: Spinal Injury Project (S-I-P) and sipping through a straw.
Spinal Cord Injury Awareness Week
Here are some ways you can participate in Spinal Cord Injury Awareness Week:
Spinal Cord Injury Awareness Day – 5 Sept
Spinal Cord Injury Awareness Week has other campaign elements too. For example, 5 September marks Spinal Cord Injury Awareness Day – also known as World SCI Day. Read our article to see how you can get involved in World SCI Day campaigns.
Disability parking permit perks
As someone with a SCI, having wheelchair insurance protects you financially against loss, damage or theft of your wheelchair. And if you're the owner of an accessible parking permit, if you're with Blue Badge Insurance you can get up to 25% off our car insurance for disability parking permit holders.