Across Australia every year, thousands of people embark on their journey to get a disability parking permit (DPP). For people living with disability, a DPP can make life a little easier when travelling locally or further afield. Anyone with an impairment that limits their physical mobility can apply for one, though not all are approved.
When you do get a disability parking permit, as a holder you're eligible for certain allowances and entitlements to accommodate your mobility restrictions. This includes parking spaces designed specifically for your needs and the ability to park longer in time limited spaces.
While a necessity for so many, the convenience of being able to park in a space located closer to building entrances and other locations can lead unscrupulous individuals to attempt getting one fraudulently. The extra benefits a permit provides act as further temptations to try to swindle the Australian Disability Parking Scheme.
Thankfully, it's not so easy for these selfish people to do so. The process of qualifying for a disability parking permit is by no means easy or quick; and includes numerous checks and balances to ensure the applicant is deserving of the permit.
Furthermore, despite popular opinion, you cannot purchase a disability parking permit in Australia.
Before we look into how to get a disability parking permit, either temporary or permanent, let's explore what it is exactly.
What is a disability parking permit?
Today, there are three types of DPP: Individual, Temporary and Organisation. These replaced more than 100 different types of permits that were once available. They were introduced with increased security features to reduce fraudulent misuse and to make it easier for permit holders to travel interstate. Now, the Australian Disability Parking Permit is recognised nationally.
The more recent regulations have helped standardise nationwide the qualifying criteria to get a disability parking permit. In doing so, it's also become more difficult for people to be approved for one when they don't really need it. So, a DPP is not easy to come by because there are a number of hoops to jump through to attain one.
Let's look these at in more detail.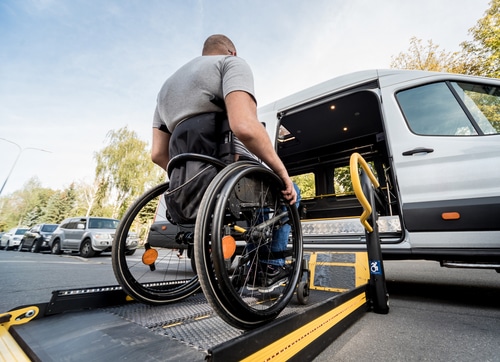 Who is allowed to use a disability parking permit?
As mentioned earlier, there are three different types of disability parking permits, including a temporary one. When you get a disability parking permit, the appropriate one will depend on your circumstances.
Regardless of the type though, it's important to know you cannot park in a disability space without a permit. Never ever. And if you do spot someone using these spaces who shouldn't be, know that you can report illegal parking.
Individual disability parking permit
Individual DPP's are the ones most people know of. If you want to get a disability parking permit, this is probably the one you're most likely to be looking into. hese are issued for five years to people with a permanent disability. Individual DPP holders can use their permit when driving, obviously.
So can their family, friends and support workers – but only when transporting the permit holder in a vehicle. Using someone's permit when they're not in the vehicle can result in hefty fines.
Temporary disability parking permit
Temporary disability parking permits are issued for up to six months to people with a temporary disability. For example, someone who's temporarily in a wheelchair and unable to walk following an injury.
These same rules apply as an individual DPP. Just remember, it's polite (and important) to do away with the permit before it expires if the temporary disability has been resolved. So even if you have three months left on your permit but you're mobile and don't need it, do the right thing. Dispose of the temporary disability parking permit.
Let's leave the accessible parking spaces and concessions for those who really need it.
Organisation disability parking permit
This type of DPP is only for organisations that provide transport for people with disability. For instance, you might see one of these on a shuttle for a retirement home. Or even an organisation which transports people to hospitals.
Employees can only use the disability parking permit when they're providing transport services for people who meet the permit eligibility criteria.
Once again, you cannot park in the space unless you either have a disability parking permit or are driving somebody who has one.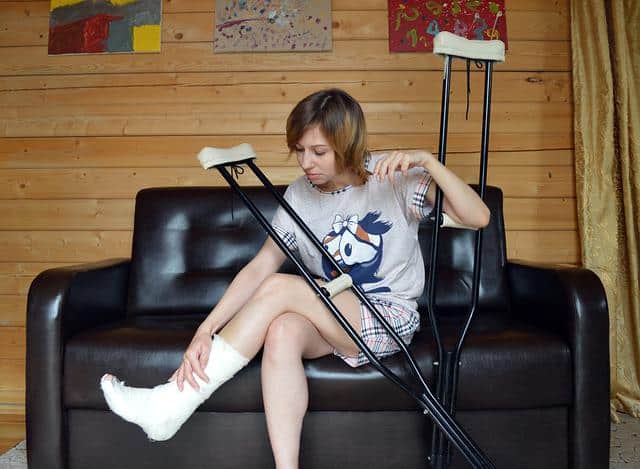 What getting a disability parking permit allows you to do
Disability parking permits allow drivers with disability and passengers with disability to park in designated spaces featuring the International Symbol of Access. As mentioned earlier, permit holders receive concessions for parking in time-limited spaces.
The Australian Disability Parking Scheme website says, "Permit holders can park in parking spaces showing the international symbol of access and can receive concessions in most public parking spaces where the sign or meter shows specific time limits."
Every state and territory must meet the minimum national standards as a starting point. From there they have the flexibility to provide further concessions to meet their DPP holders' needs. This is why parking permit regulations differ in each state and territory.
This means that if you're travelling interstate you need to be aware your usual concessions may not apply. And if you're planning to move interstate permanently you need to re-apply for a permit once you've relocated. It can be confusing at first, but we've covered everything in our guide to using your disability parking permit in another state.
Even though rules differ from area to area, most DPP holders need to renew the permit with their local authority every three to five years. Here's our advice on how to renew your disability parking permit.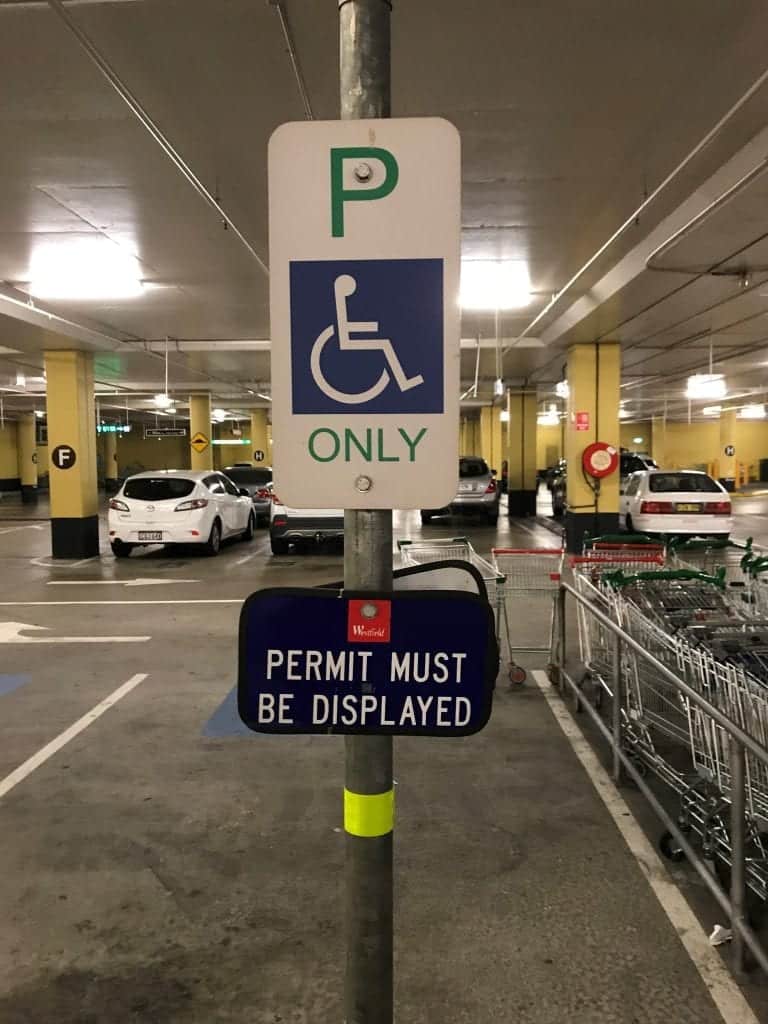 Application criteria to get a disability parking permit
So, what do you need to be eligible to get a disability parking permit? Of course, the criteria for a temporary disability parking permit might differ to a permanent one. And what your state requires might be different to what a different state does.
So application criteria can vary. As can the cost of the permit. However, at the very least, you usually need to demonstrate it's difficult for you to walk 100m without some assistance. 'Assistance' means using a walker, wheelchair, or other mobility equipment.
Click these links for detailed information on how to get a disability parking permit in your state or territory:
Some examples of criteria to get a disability parking permit
As mentioned above, the criteria can vary somewhat depending on where you live. For example…
Example: To be eligible to get a disability parking permit in NSW…
Either be blind or have a mobility disability, which is defined as someone:
Who's unable to walk due to the permanent or temporary loss of use of one or both legs, or other permanent medical or physical condition.
Whose physical condition is detrimentally affected as a result of walking 100 metres, or
Who requires the use of crutches, a walking frame, callipers, scooter, wheelchair or other similar mobility aid.
Example: If you're a Queensland resident…
You may be eligible if the following applies:
You're unable to walk and always require the use of a wheelchair.
Your ability to walk is severely restricted by a permanent medical condition or your ability to walk is severely restricted by a temporary medical condition or disability that you'll have for 6 months or more. Your doctor or occupational therapist needs to certify this.
Queensland applicants with intellectual, psychiatric, cognitive or sensory impairment who want to get a disability parking permit don't meet the eligibility criteria on that alone. They must also have a mobility impairment that impacts their ability to walk.
Example: In South Australia (SA), disability parking permit rules
Dictate that you can apply to get a disability parking badge if these factors reflect your situation:
A permanent physical impairment or a temporary impairment that's likely to continue for more than six months.
The impairment severely restricts speed of movement.
The impairment significantly inhibits the ability to access public transport.
You can see how complicated this gets! That's why you should always check your jurisdiction's eligibility criteria thoroughly.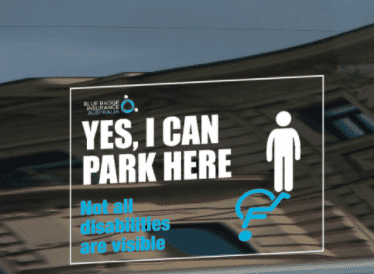 Steps to get a disability parking permit
If you think you qualify, how do you get a disability parking permit? Again, the process depends somewhat on your state or territory. And whether you're aiming for a permanent or temporary disability parking permit.
However, in most cases the steps follow the same general format:
Complete an application form.
Meet with a GP to discuss whether they agree that you need to get a disability parking permit. If they do, they usually need to complete part of the application form to define and substantiate the medical reasons why you need the permit. They may need to supply documentation detailing your condition and how it impacts your mobility.
Some GPs may also need a letter from your occupational therapist.
Apply at the offices of the issuing authority.
Along with the application, you'll also need to present documentary evidence such as proof of identity. You may also need to present a Centrelink disability pension card, supporting letter/s, photo exemption letter, and so on.
Once approved, you may need to pay for a permit or you may not. Again, that depends on your state or territory.
Not the easiest of processes, admittedly! But one that helps keep out dishonest people who try to get a disability parking permit because they want the concessions rather than need them.
Get a parking permit for people with invisible disabilities
Something many people don't consider is those living with invisible disabilities which affect mobility. Often, these disabilities aren't immediately apparent. They might not use a wheelchair or mobility scooter, for instance, and may not have any "obvious" signs of limited mobility.
However, people living with invisible disabilities can need a DPP because their condition often or always prevents them from walking long distances without significant difficulty or pain.
Remember, everyone needs to get a disability parking permit in the same way. So anyone who holds a DPP has acquired their permit legally (and somewhat painstakingly). Accessible parking spaces are theirs for use.
Whether their disability is visible or not, a DPP holder has the right to an Australian Disability Parking Scheme space. If anyone thinks they don't, they're subscribing to one of many disability parking myths.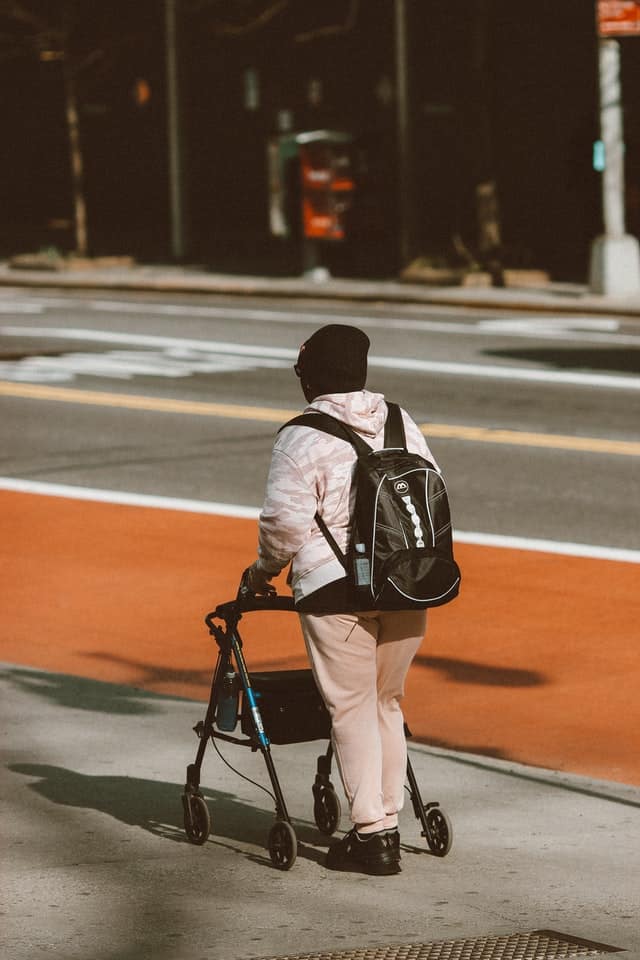 Get car insurance savings with your disability parking permit
A DPP can certainly make life a little easier when it comes to parking. And so do discounts for people with disabilities, who can have more living costs than others. As Australia's first independence and disability insurance specialist, Blue Badge Insurance knows disability permit holders are generally safer drivers. So we offer a discount of up to 25% on car insurance for disability parking permit holders.
We also provide well priced comprehensive wheelchair insurance and mobility scooter insurance – is it time for you to take a look?
And while you're at it, check out our article on disability discounts you mightn't know about for even more savings.