Wheelchair accessible car hire involves several important considerations before taking the leap, to ensure you're getting the best possible option for your needs. So, what elements do you need to tick off before putting money down..?
Key factors when deciding on wheelchair accessible car hire
Of course, safety is paramount. Then there's pricing and availability. Usage and capacity is also key.

For example, if you're a wheelchair user travelling with a group of wheelchair users and non-users, you'll obviously be after a bus with a greater wheelchair capacity. You'll also need to think about functionality – who needs to have a seating position where.
On the flipside, if it's only you who needs a vehicle because your WAV is in for repairs, you'll just want a single wheelchair vehicle.
Or will your family also need to ride along at times? Do you need child car seats for them? Does it need to fit three car seats across or just one?

In addition, some Blue Badge Insurance customers prefer side access to rear access, as this means you're not so close to the back of the vehicle. This positioning can be safer. However, it does limit the proportion of accessible parking spots.
Think about where you're travelling to and what parking is available – will there be specific disability parking spaces? Or are you likely to run into trouble (aka no accessible parking spaces) in some locations?
In this article, we've compiled a list of some wheelchair accessible car hire companies in Australia plus a few other considerations for each. Note we're going from what's on their websites – the info may not be 100% up to date. It's always best to do your own careful research (make a call, for example) before putting money down.
Wheelchair accessible car hire companies
Here's a (non-exhaustive) list of seven companies that currently operate in Australia, and you might also want to check out our disability converted vehicle hire webpage: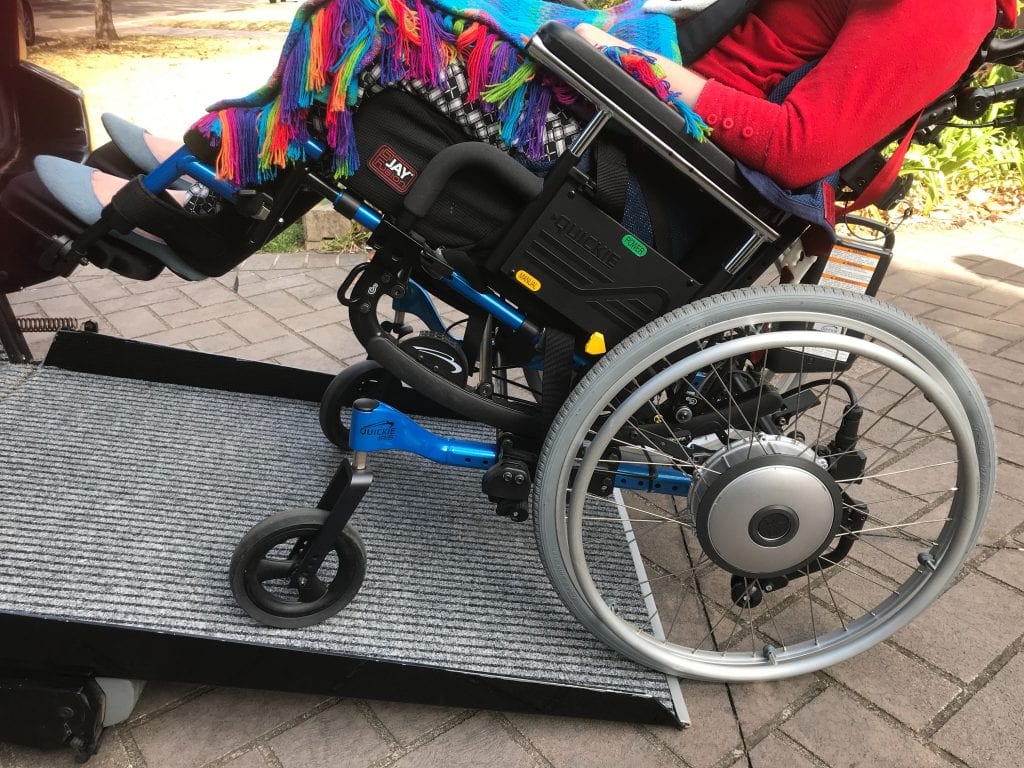 Booking your wheelchair accessible car – other factors
Before you sign on the dotted line do some competitive research beyond the above factors. For instance, you might want to know what services are offered in case of breakdown. Or what the fees are charged for late drop off and if there's a refund for early drop off? What kind of car insurance coverage will they provide?
Put together a checklist of any questions you'd like to ask and read our older wheelchair accessible vehicle hire article for even more info.
Also read about wheelchair taxi options for short trips and one-way trips.
Disability car insurance
Are you hiring a WAV or converted because your car is in for repairs after an accident? If so, we hope it's insured. And if not, read up on our car insurance and wheelchair insurance options. We offer up to 25% discount for disability parking permit holders.
Wheelchair accessible car hire – over to you
Have you had a memorable experience hiring a wheelchair accessible car? Share any tips you have on what to look out for via our Blue Badge Insurance Facebook page.