Adjusting to a wheelchair after a stroke can be a challenging process. There are many physical and emotional adjustments to make, and it can take time to get used to your new way of life as a stroke survivor.
In this blog post, we'll discuss some of the challenges and offer tips on how to make the transition easier. We'll also discuss the importance of support groups and resources, and how they can help you on your journey.
How a stroke can affect mobility
A stroke is a serious medical emergency that happens when the blood supply to part of the brain is cut off. This can cause brain cells to die and be damaged.
There are two main types of stroke:
Ischaemic stroke is caused by a blood clot that blocks the blood supply to the brain. This is the most common type of stroke, accounting for about 85% of all strokes.
Haemorrhagic stroke is caused by a blood vessel in the brain that bursts. This is less common than an ischaemic stroke, accounting for about 15% of all strokes.
Because a stroke can damage your brain, it can affect your ability to walk. The extent of the damage will vary depending on the severity of the stroke.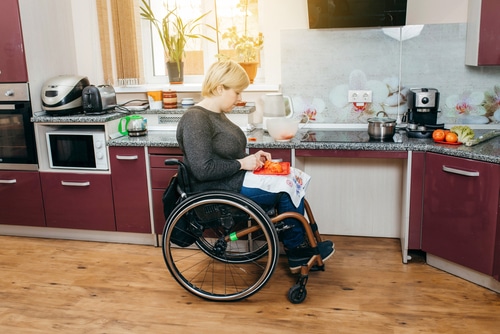 Here are some reasons why you might need a wheelchair after a stroke:
Weakness or paralysis on one side of the body: This can make it difficult or impossible to walk without assistance.
Loss of balance: This can make it easy to fall, especially when getting up or down from a chair or bed.
Fatigue: As a stroke survivor, you may be easily tired, which can make it difficult to walk for long distances.
Pain: Some people experience pain in their legs or arms after a stroke, which can make it difficult to walk.
Using a wheelchair after a stroke
If you have mobility issues after a stroke, a wheelchair can help to provide stability and support, and can make it easier to get around. It can also help to reduce the risk of falls and injuries.
If you're considering using a wheelchair after a stroke, it's important to talk to your doctor or a rehabilitation therapist. They can help you to choose the right type of wheelchair for your needs and can provide you with training on how to use it safely.
Check out our wealth of resources on finding the right wheelchair for you:
Getting used to a wheelchair after a stroke
Getting used to using a wheelchair after a stroke can be a challenge. There are many adjustments to make, both physically and emotionally.
Physically, you 'll need to learn how to operate the wheelchair and how to navigate your environment. This can be difficult, especially if you have limited mobility. You may also need to make changes to your home to make it an accessible home.
Emotionally, it can be difficult to come to terms with the fact that you need a wheelchair. You may feel like you've lost your independence and your ability to do the things you used to do. You may also feel frustrated or angry.
It's important to remember you're not alone. Many stroke survivors and people with other health conditions have to adjust to using a wheelchair. There are resources available to help you, such as rehabilitation therapists, support groups, and online forums.
With time and patience, you can learn to use a wheelchair and hopefully live a full and independent life.
Resources for support after a stroke
Support groups and other in-person and online resources can be a great way to connect with other people who understand what you're going through. There are many different types of support groups available in Australia, whether you want to attend from home or a location close to it.
Some groups are specific to people who use a wheelchair after a stroke, while others are more general. These include:
The Stroke Foundation
A national organisation that provides information, support, and advocacy for you as a stroke survivor and your family. They have a website with a wealth of resources, including fact sheets, videos, and a forum for stroke survivors to connect with each other.
You can also call their StrokeLine on 1800 787 653.
Stroke Foundation Australia website – healthdirect.gov.au
Other stroke associations
There are stroke associations in each state and territory of Australia. These organisations provide support groups, information, and resources for stroke survivors and their families, including for those using a wheelchair after a stroke.
You can find a list of stroke associations on the Stroke Foundation website – strokenetwork.org.nz
Enableme
Enableme is an online community for you as a stroke survivor and your loved ones. It has a forum where people can connect with each other, as well as a library of resources and information.
You can join Enableme for free.
Enableme Australia website – enableme.org.au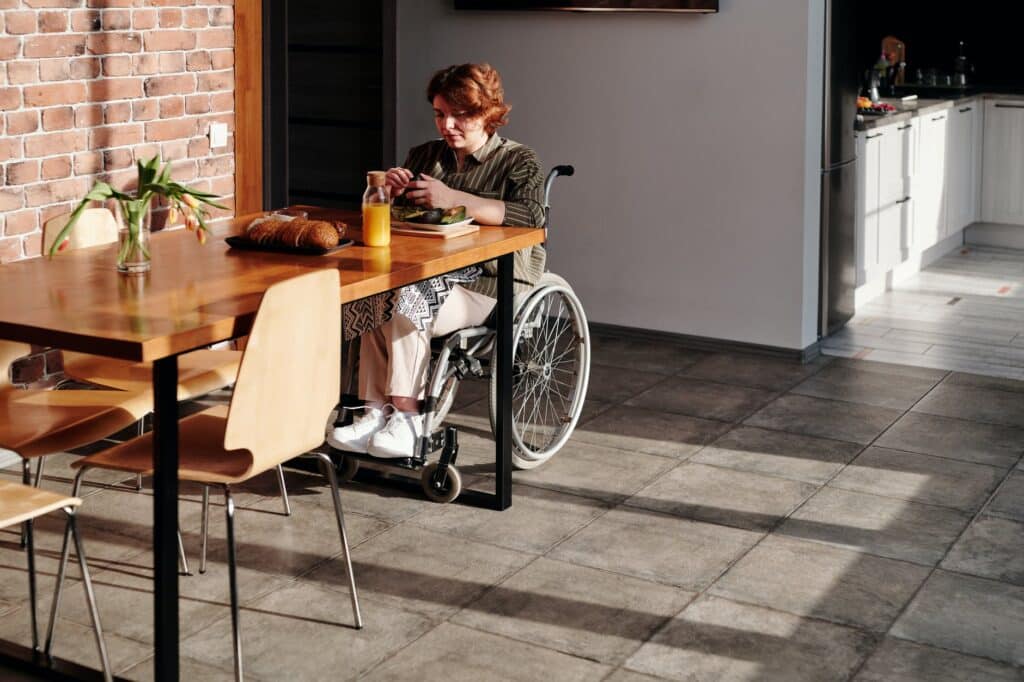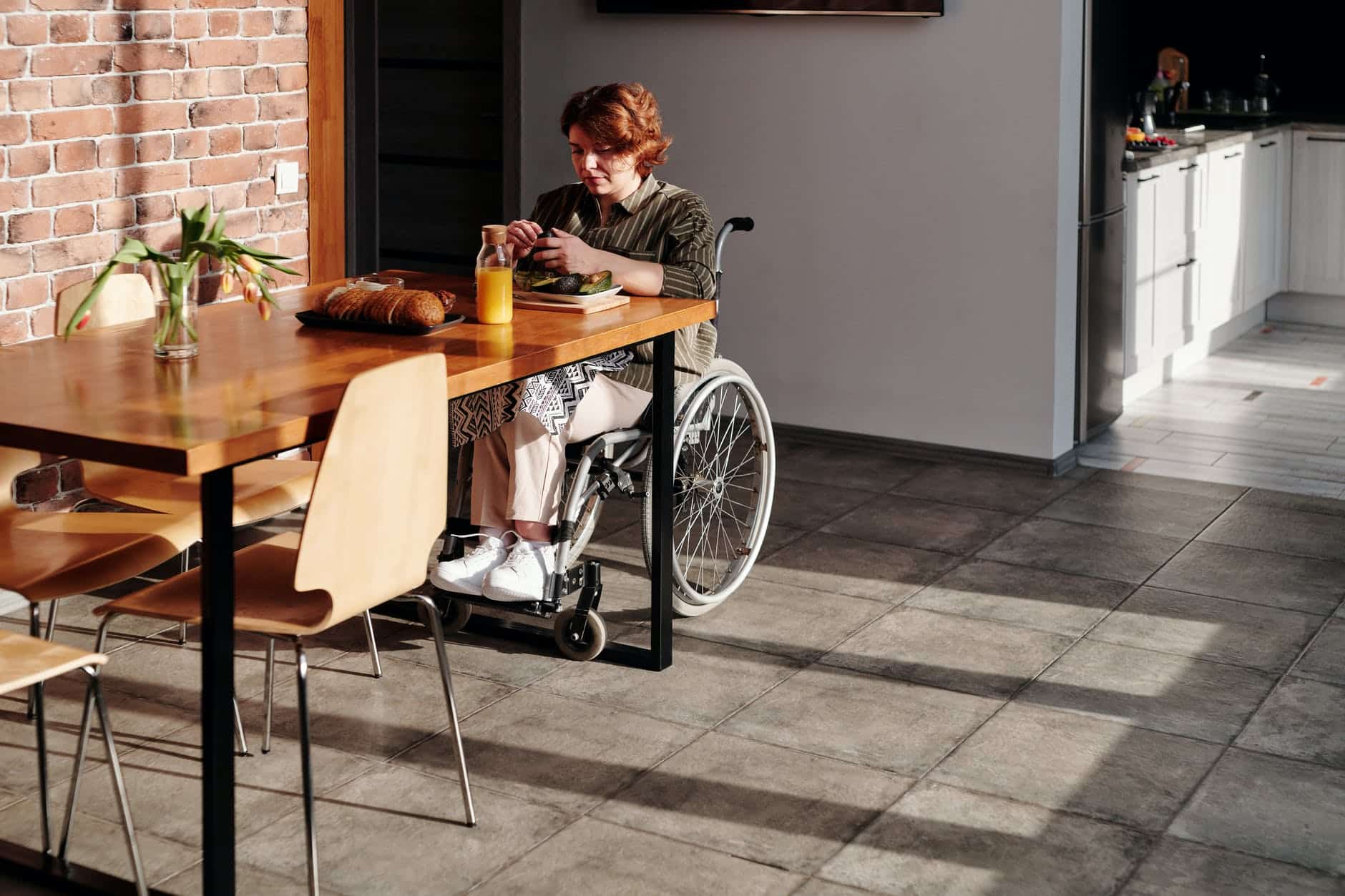 Insurance for your wheelchair after a stroke
Whether it's custom, manual, or powered, Blue Badge Insurance offers a cost effective wheelchair insurance plan that helps you cover fees for repairs or replacement after an accident or theft.
We also cover a large range of mobility equipment with mobility scooter insurance and car insurance for wheelchair accessible vehicles and converted cars. Find out about getting as much as 25% off disability car insurance if you hold a valid disability parking permit.
Click below to get a quote.