Ease of access at home is vital for people living with disability. These simple additions and modifications can help you create the accessible home you deserve.
A safe and comfortable home is a basic right for all people. When you are living with a disability, it is often the little things that improve the ease of use, comfort and security of your home.
Plenty of Australians require some additional assistance around the house. The Australian Bureau of Statistics states that more than 50% of people aged over 60 live with some form of disability. And we all know many under that age are living with disability too, from birth onwards.
Add to the mix Australia's ageing population and our increased lifespan, and chances are most homes will, at some stage, need to become more accessible.
If you are unable to design and build an accessible home from the ground up, you can make an existing home more accessible. In this blog article, we show you a little of how that can be achieved.
Funding support for an accessible home
If your home requires modifications and products to make it more suitable to your needs, you may be able to access funding.
The National Disability Insurance Scheme (NDIS) provides home equipment and support funding to eligible participants. Different programs attend to different needs.
The NDIS Home Modifications program provides assistance when changes are required to the structure, layout and fittings of your home. These changes are designed to help you access your home and move around safely.
The NDIS Assistive Technology program funds equipment you may need to help you with everyday tasks around the home.
To discover more national and state-based funding options and information providers that can help improve the accessibility of your home, click here.
Looking to access the NDIS? We break down the steps here.
Tips and products for a more accessible home
Moving from room to room, here are our top tips and product ideas to make your home more accessible.
Accessible home entry ideas
Entering the home safely is vital for people living with disability. Here are some ideas to improve the accessibility of your home's entry area.
For our tips on getting from your car to your wheelchair safely, check out this article.
Accessible living room ideas
Your living room is where you relax and unwind. A few simple adjustments can help you enjoy your living space more.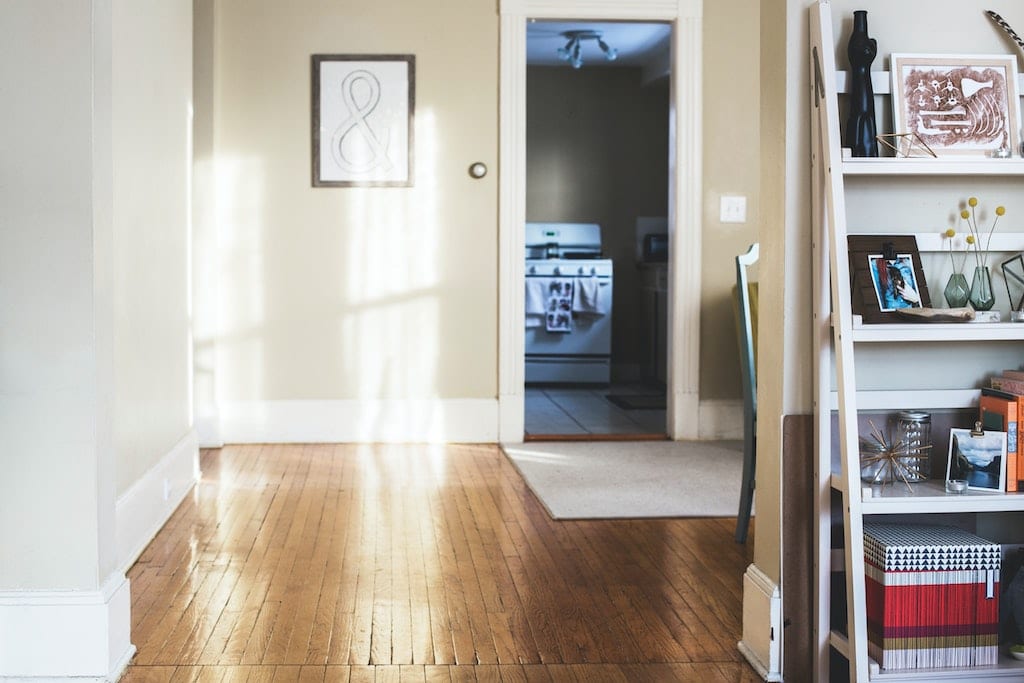 Accessible kitchen ideas
The kitchen is the heart of any home. These tricks and gadgets can help make yours work better for you.
Accessible bedroom ideas
The bedroom is where we go to rest and retreat from the world. To feel as safe and secure in your bedroom as possible, try these tricks.
Accessible bathroom ideas
With wet, slippery and hard surfaces, the bathroom can be one of the most dangerous rooms in the house. Here are some ideas to make it safer.
Protect yourself at home – and your equipment, too
As you can see, improving your comfort and safety at home can be simple with a few additions and modifications. But even with support in place, accidental damage can occur to your wheelchair or mobility scooter.
Make sure your important gear is safeguarded both at home and when you're out and about. Check out Blue Badge's affordable insurance policies here. We've got your back, so you can relax and unwind at home.