Are you looking for some home modification tips to make an accessible home or improve its disability access? Then you've come to the perfect place. Blue Badge Insurance knows accessible living takes thoughtful planning and design so we've decided to explore opportunities, room by room.
In this article, we've covered making sure that doorways are wide enough for wheelchairs, ramps are available for mobility equipment and all areas of the home are accessible and easy to navigate. We also look at funding options for home modifications.
These simple additions and modifications can help you create the accessible home you deserve…
More accessible homes for Australians
A safe and comfortable home is a basic right for all people. When you're living with a disability then it's often the little things that improve the ease of use, comfort and security of your home.
Plenty of Aussies require some additional assistance around the house. The Australian Bureau of Statistics states that more than 50% of people aged over 65 live with some form of disability. Nearly 30% of people under 65 years also live with disabilities.
Add to the mix Australia's aging population and our increased lifespan and chances are most homes will, at some stage, need to become more accessible. In other words, accessible housing, or disability housing is a growing need.
If you're unable to design and build an accessible home from the ground up then you can create a home with disability access using a few home modifications. In this blog post, we show you how this can be achieved…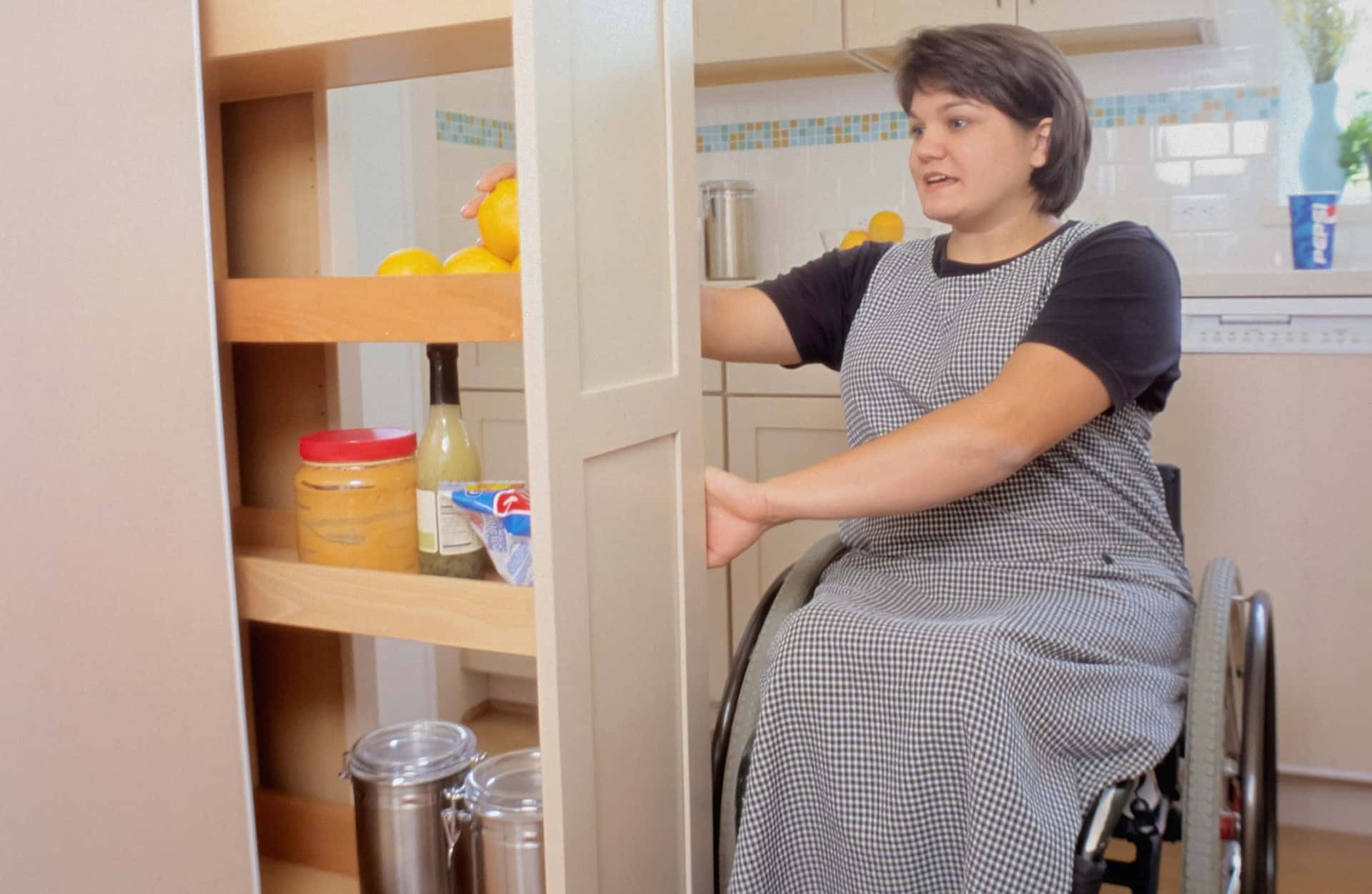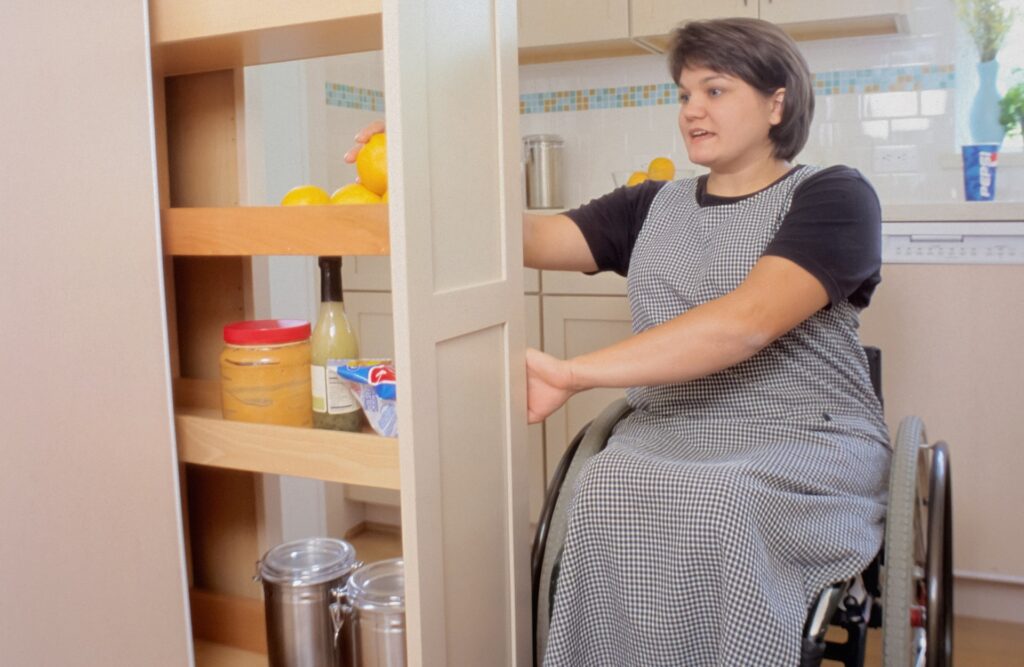 Disability access tips for a more accessible home
Moving from room to room, here are our top home modification tips and ideas to make your home more accessible.
Accessible home entry ideas
Entering the home safely is vital for people living with a disability. Here are some home modification ideas to improve the accessibility of your home's entry area.
Arriving home
It's not just your house that needs accessibility, it's your car too. Read about transferring from your wheelchair to car and how to choose wheelchair ramps for cars.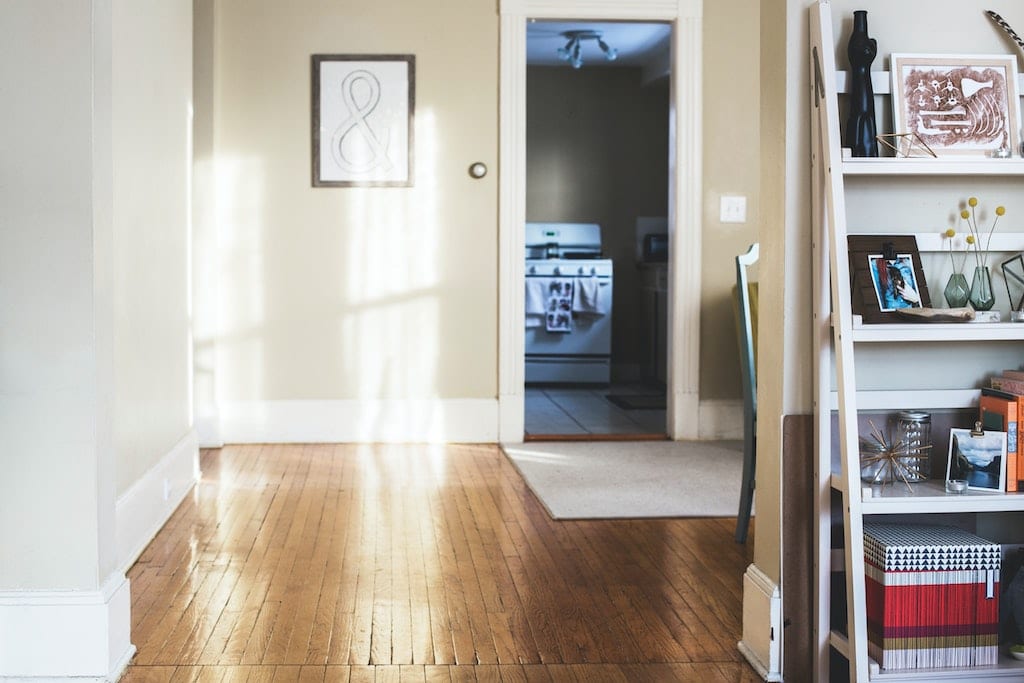 Accessible living room ideas
Your living room is where you relax and unwind. A few simple home modifications can help you enjoy your living space that much more and create the accessible home of your dreams.
Lounging about
Speaking of remote controlling accessible home modifications, read about assistive technology innovations and accessible smartphone features.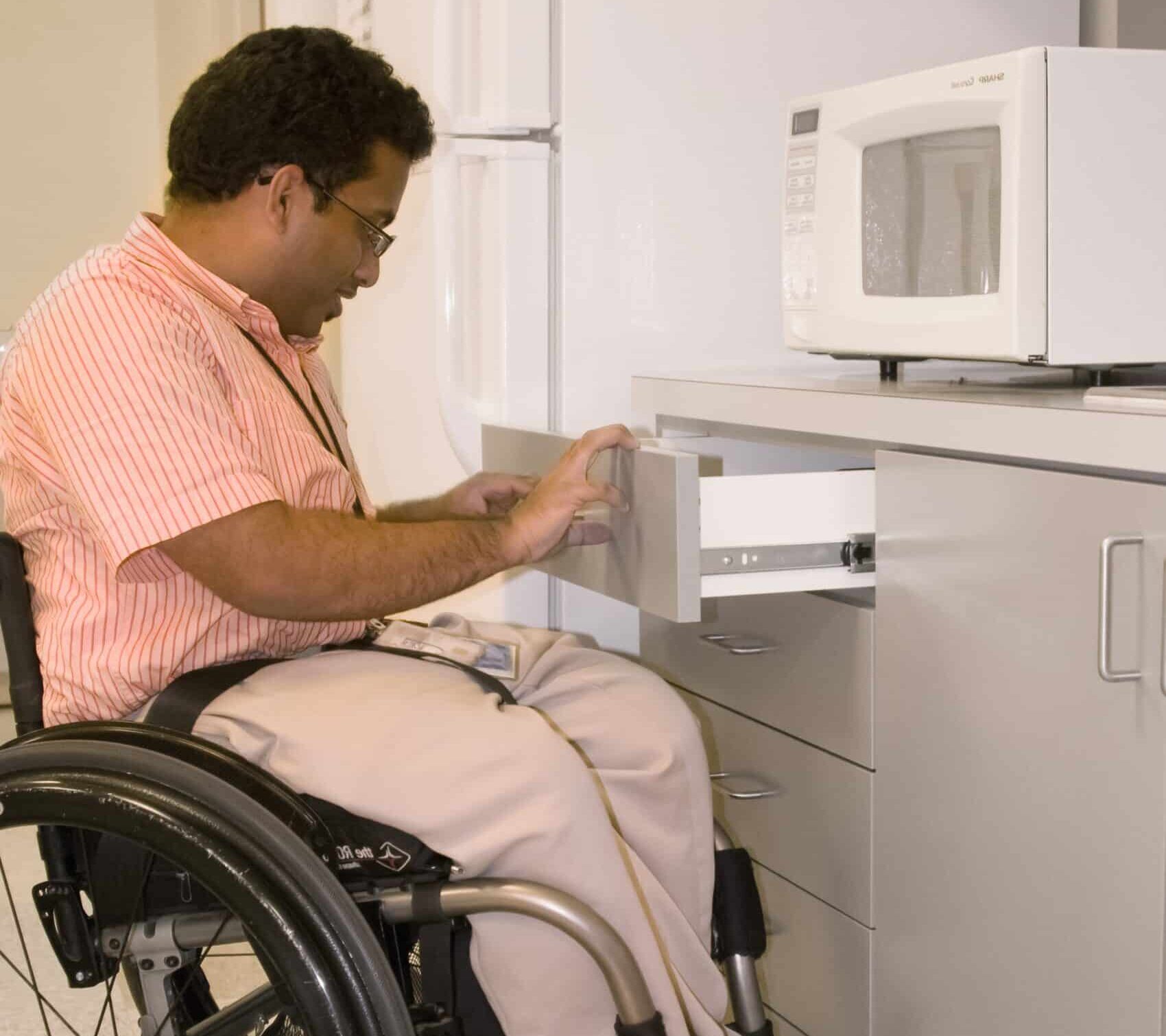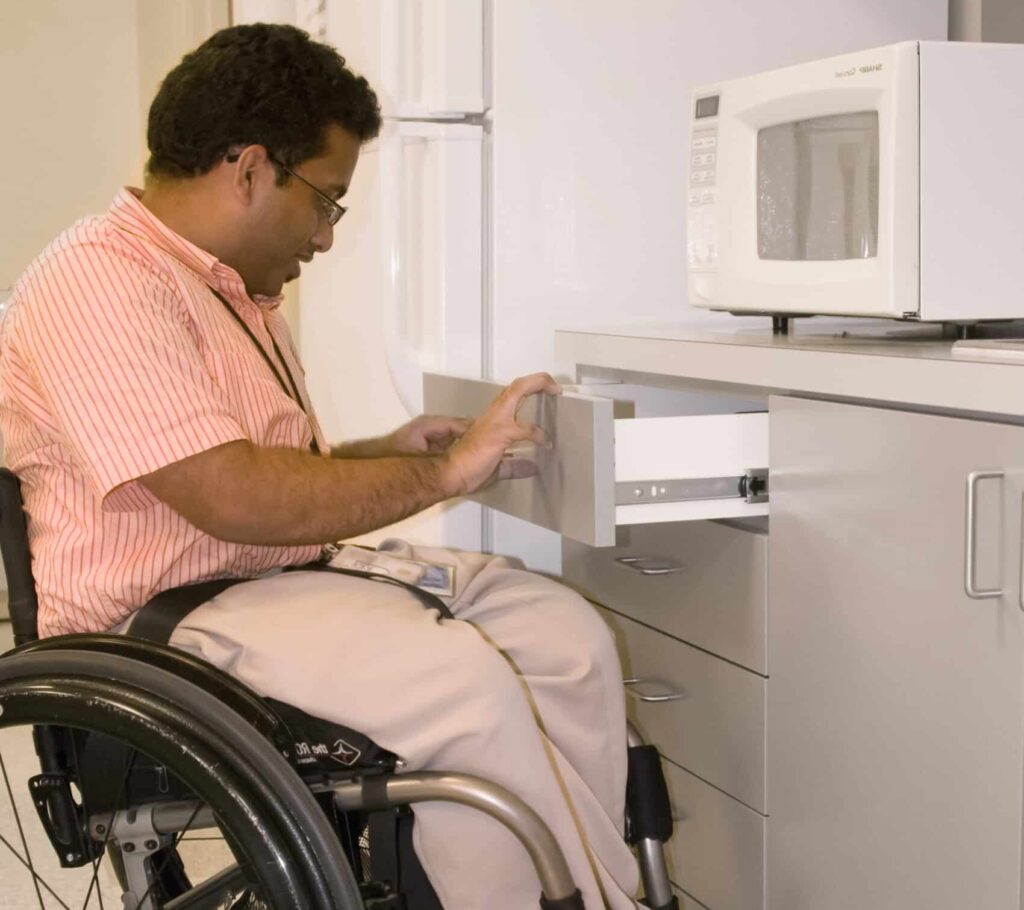 Accessible home kitchen ideas
A kitchen can be incredibly frustrating if it's not designed to accommodate your needs. An accessible kitchen, apart from it being the heart of the home, should also provide independence and autonomy.
For example, a kitchen with lower counter tops and a sink makes it easier for a person using a wheelchair to prep meals or wash dishes. Here are our kitchen tips for your accessible home:
Breakfast, lunch and supper!
Accessible home bedroom ideas
The bedroom is where we go to rest and retreat from the world. To create an accessible home where you feel as safe and secure in your bedroom as possible, try these home modification tricks.
Sweet dreaming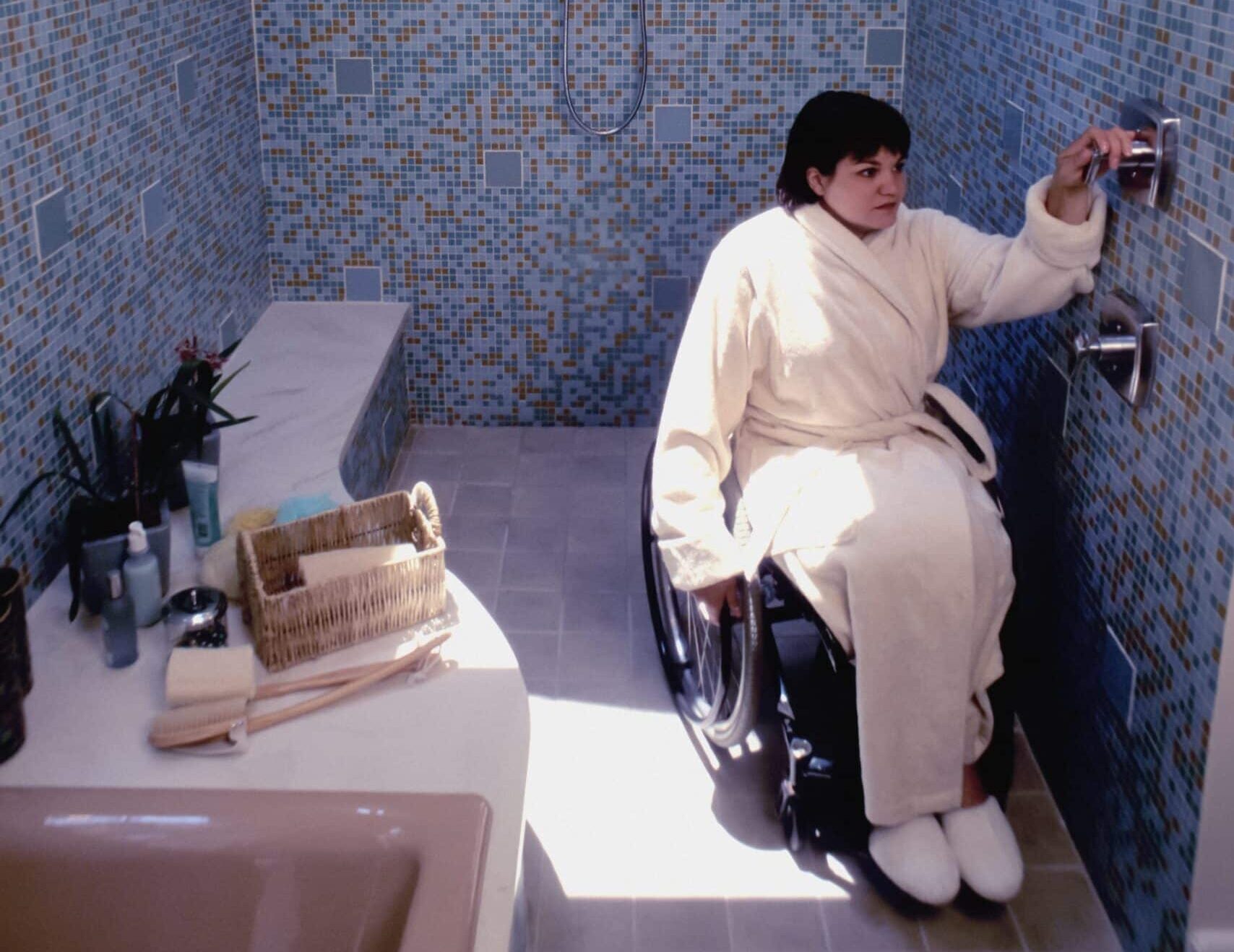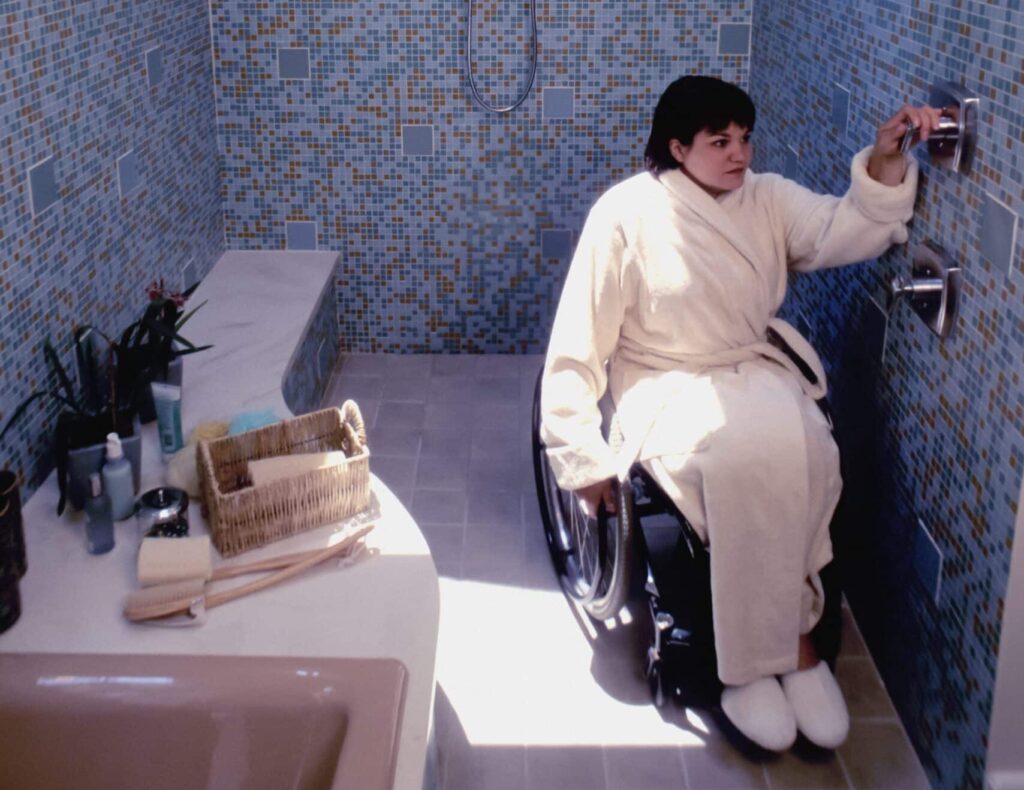 Accessible bathroom ideas
With wet, slippery and hard surfaces, the bathroom can be one of the most dangerous rooms in the house. Here are some home modification ideas to make it safer and ensure disability access.
Fresh and clean
Funding support for an accessible home
If your home requires modifications and products to make it more suitable to your needs, you may be able to access funding.
There are several programs that fund home equipment. Here are a few:
If you're wondering about NDIS eligibility then read about steps to access the NDIS from an NDIS guru. Also watch this video explain how the NDIS provides funding for people with disabilities:
Protect yourself at home – and your equipment, too
Creating an accessible home can be simple with just a few additions and modifications. But even with support in place, accidental damage can happen to your wheelchair or mobility scooter.
Having our wheelchair insurance or mobility scooter insurance can help cover the cost of damage as well as replacement for theft. We also offer up to 25% off disability car insurance and car insurance for wheelchair-accessible vehicles and disability-converted cars.
As Australia's first disability equipment insurance specialists, Blue Badge Insurance is always a call away and you can access your policy any time of day online.
Want to know more? Get on the phone with us today, on 1300 304 802 and we'll explain how it works. Or simply click below to start your quote.