Do you love dogs but for some reason can't own one yourself? Becoming a puppy volunteer could give you access to all the puppy love you need without the responsibility of lifetime ownership. Plus, it's all expenses paid. Additionally, it means championing Australian Assistance Dogs in training – you could change someone's life.
If you'd like to give your love and attention to a puppy that'll grow up to become an Assistance Dog, this article is for you. Find out what's involved and how you can be a part of it.
Help raise Australian Assistance Dogs
Trained dogs from Assistance Dogs Australia are in short supply yet in great demand. About 4.4 million Australians live with disabilities and in many cases an Assistance Dog can bring them greater independence.
Assistance Dogs can support disability in unique ways. Not only are they unquestioningly loyal, but they can be trained to prevent epileptic seizures, guide people, carry phones and press remote controls for people with limited mobility.
With such a prevalence of disability, Assistance Dog Australia has a long waiting list of people who need an Australian Assistance Dog. The not-for-profit organisation covers the costs of up to $60,000 for breeding, raising and training each puppy.
Becoming a puppy volunteer gives you the chance to join a passionate community. You can indulge in endless puppy love knowing you're making a significant impact on the lives of those in need.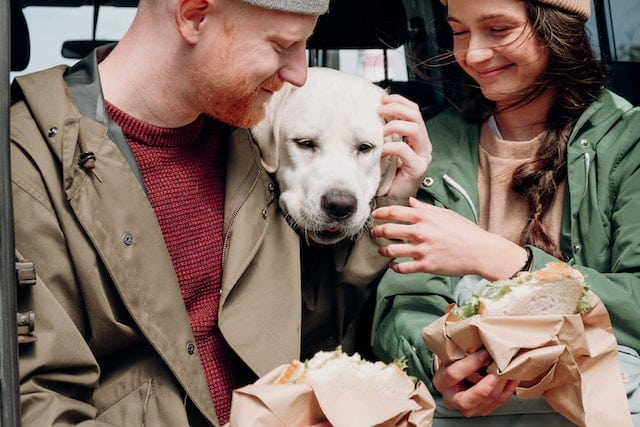 Why become a puppy volunteer?
Pets can be good for mental health and there are many physical benefits to having pets too. If you've ever felt the warmth of a puppy's cuddle and the joy that radiates from their wagging tails, then becoming an Assistance Dogs Australia puppy volunteer might be one of the most fulfilling experiences you'll ever em-bark upon.
There are many reasons not everyone can own a dog permanently. These include costs, travel and work. Perhaps you know you'll soon be moving house and the new place won't allow pets. You might be reaching your golden years and are anticipating moving to aged care. Perhaps you're leaving home to go to university.
In these cases you can't invest in a permanent pet. Many people in this position long for the companionship a dog brings and could have that longing fulfilled while also being part of the journey that helps bring greater independence to someone living with disability. What a win-win.
4 ways to be an Australian Assistance Dog volunteer
Assistance Dogs Australia offers four distinct ways to dive into the world of puppy volunteering. Each role offers its own unique set of rewards and responsibilities, ensuring there's a perfect fit for anyone who wishes to be part of this heartwarming journey.
Let's explore these roles that allow you to contribute to the training and development of future Assistance Dogs.
1.Puppy educators: Volunteer to nurture super pups
Imagine being the guiding light in a young pup's life as you help shape them into future assistance superstars. Puppy Educators get the opportunity to care for these adorable furballs from a tender 8 weeks old to 16 months.
It's a full-time commitment that requires moderate to high fitness levels.
These dedicated individuals are needed in various locations, including Sydney's North Shore, Sutherland Shire and Wollongong. Puppy educators are also needed to volunteer in the Blue Mountains, Gold Coast, Sunshine Coast, Moreton Bay and select areas in Melbourne.
2.Puppy carers: Volunteer for short term puppy bliss
Can't commit to full-time puppy parenting? Puppy Carers play an invaluable role by taking care of pups aged 8 weeks to 15 months for shorter, intermittent periods. Whether that's a few days, weeks or even months.
Flexibility is key and while moderate to high fitness is still helpful, it's a commitment that offers rewarding glimpses into the world of puppy growth and training.
Sydney, South Brisbane to Ipswich, Gold Coast, Sunshine Coast, Moreton Bay, and specific Melbourne locations are calling for these nurturing souls.
3.B&Bers: Puppies in for a weekend stay
Have a heart that yearns for puppy company on weekends? B&Bers, or Bed & Breakfast Carers, in New South Wales provide weekend refuge for Advanced Training students.
According to the Assistance Dogs Australia site, "After 12 to 14 months with their Puppy Educator, NSW-based Assistance Dogs-in-training progress to live-in Advanced Training. This happens at the Assistance Dogs Australia's National Training School in Sydney. In Victoria and Queensland, dogs continue to live with volunteer carers while attending Advanced Training each day."
With a commitment as low-moderate in terms of fitness requirements, this role is ideal for anyone in the Sydney area's Sutherland Shire and Wollongong. This could be your puppy volunteer calling!
4.Breeding dog carers: Nurturing motherhood
For those who appreciate the miracle of life, the Breeding Dog Carer role involves caring for prospective breeding dogs and their precious newborns.
This commitment is full-time but requires a low-moderate fitness level. Locations include Sydney's North Shore, Sutherland Shire, and Wollongong, as well as selected areas in Metropolitan Melbourne.
It's also a chance to spend time with an adult dog, which might be great for those wanting to be dog and puppy volunteers.
5.Advanced training B&Bers: Care for budding superstars
If you find solace in the companionship of older dogs, the Advanced Training B&Ber role in Victoria might be your calling. As we've mentioned in point number 3 above, this involves dogs over 14 months of age.
With a flexible commitment, low-moderate fitness requirements and a range of Melbourne locations, this role welcomes those who work or study during regular work hours. You'll have the important job of ensuring your live-in pup receives the appropriate food, shelter and attention that will fuel them towards graduation.
Talk about gratifying.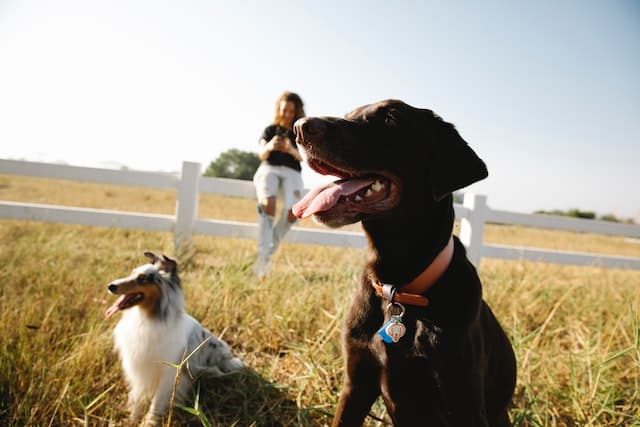 A journey of love and purpose as a puppy volunteer
Becoming a puppy volunteer for Assistance Dogs Australia means immersing yourself in a journey filled with love, companionship and purpose.
Raise a future assistance superstar from puppyhood, offer respite on weekends or provide a haven for expecting mother dogs. Your dedication can play a pivotal role in transforming these pups into life-changing companions for those in need.
In return, you're rewarded with unforgettable memories and boundless puppy cuddles. Not to mention the knowledge that you're making a difference—one paw at a time. Imagine how proud you'll be when you go to your surrogate Assistance Dog's graduation ceremony!
Find out whether you meet the criteria to become an Assistance Dog puppy volunteer, here.
Protecting fully fledged Australian Assistance Dogs
Once these power pups complete their journey with trainers and puppy volunteers and become fully fledged Australian Assistance Dogs, they still need protection.
Like any other animal, they can sustain injuries, become sick or accidentally cause damage to someone else's property. With Assistance Dogs Insurance, recovering the costs of a wide range of vet and property repair bills is easy. Without this pet insurance, vet bills in Australia can be expensive, leaving you out of pocket. Blue Badge Insurance offers up to 25% off Assistance Dogs Insurance.
If your furry friend isn't a service dog but a regular pet, our pet insurance provides the same protection. Plus, we offer 15% off pet insurance for disability parking permit holders.
Click below to start your quote.