2022 is already proving to be a good year for inclusive sports, with events on the rise. Golf Australia has just announced that the first ever Australian wheelchair golf championship is set to take place this February. Golfing enthusiasts, rejoice!
Nearly 20% of Australians live with disability – that's close to four million people – and us Aussies love our sport, whether watching or participating. So, it's an arena that can truly help level the playing field by being more inclusive. Not only does participation in sports help to strengthen community ties, it helps people stay fit and boosts self-esteem.
Whether or not you're a fan of golf, this wheelchair golf championship is sure to be an event worth diarising. We're excited that it's happening and invite you to share this article on social media to help spread the word.
Australian wheelchair golf championship
Australia's first ever wheelchair golf championship is taking place this 12th & 13th February. This championship forms part of the Vic Open, which is "the the first event in the world to feature men and women playing for equal prize money on the same course at the same time".
It's taking place at 13th Beach Golf Links on Victoria's Bellarine Peninsula. If you're keen to watch up-close the good news is that entry for spectators is free.
But that's not all. If you're a wheelchair golf supporter you're in for a lot of fun as the Victorian Inclusive Championship is also part of the event (catch it at the Creek Course).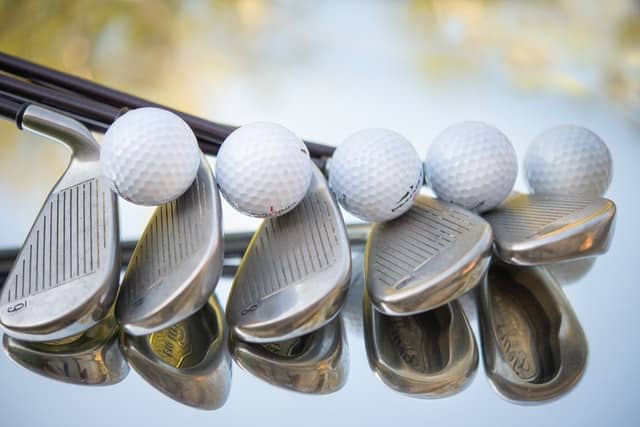 Wheelchair golf sponsors are gamechangers
The sponsors who've turned this first-ever Aussie wheelchair golf championship into a reality are GenU, Barwon Heads Golf Club and the Victorian Traffic Accident Commission (TAC). Together they've raised the funds and awareness to make it happen.
Empower Golf Australia is another game-changing inclusive sports organisation worth noting. Why? Well, the not-for-profit organisation founded by Australia's top-ranked quadriplegic golfer James Kibble both facilitates and promotes golfing for people with all types of disability. That means wheelchair golf and adapted golf for physical and cognitive disabilities.
One of the many ways the organisation does this is by ensuring the Paragolfer powerchair is available for Australians with disabilities. The chair is uniquely designed to support players with limited mobility to stand up while playing golf.
Watch this video of James Gribble using a Paragolfer for wheelchair golf:
Wheelchair golf for all Australians with disability
Golf is an amazing sport that supports fitness, balance, dedication, focus and patience. For people with disability, playing wheelchair golf or adapted golf is a great way to keep active and healthy. It helps maintain and develop muscle tone and has the added benefit of enabling social activity without sensory overload.
In Australia several disability golf organisations are making sure the sport is inclusive. Not only are these organisations dedicated to making the sport accessible for a wide range of disabilities, some also provide the chance for kids with disability to get involved too.
Here's a list of golf organisations and initiatives for people with disabilities:
Wheelchair insurance to keep you rolling
Whether you play wheelchair golf or not, your wheelchair is tailored to you. It's the height, width, supportiveness and power level to suit your body and your environment. That's why you wouldn't want to be without it a moment longer than you need to if it's stolen or damaged.
Wheelchair insurance is one way you can give yourself peace of mind. Your insurance plan will help cover costs if you need to replace or repair your chair. Contact us today to get your free quote.