Understanding the different types of cars for driving with disability is key to maintaining your mobility and independence. Being able to travel places by road provides freedom. Freedom to access a workplace, appointments, shopping, leisure activities, visiting friends and family, and more.
When you are an individual living with disability, getting out onto the road is often not as simple as hiring or buying an off-the-shelf car and off you go. Read about the two main types of cars for disability.
What cars for disability are there?
Cars for disability can be designed to support passengers or drivers accommodate drivers or passengers with a disability.
WAV
WAVs (wheelchair accessible vehicle or wheelchair converted vehicle) are designed to let you access the vehicle in your wheelchair. They can also be modified with disability driving controls to make it possible to drive directly from your wheelchair.
Interested in knowing more about WAVs as vehicle options for people with disability? Here are the top 5 things you need to be aware of, and here is a comprehensive A-Z guide written by us.
Converted cars
Converted cars on the other hand can't accommodate a wheelchair in the car. Instead they use car modifications for disabled drivers to adapt the car's driving control functions.
The term 'converted vehicle' describes a wide range of generally non-structural conversions, or equipment, designed to make it easier for a person with restricted mobility to use the vehicle.
Conversions may help a person to drive, they may make it easier to get in or out of the car, or they may be designed to stow bulky mobility equipment. Equipment like mobility scooters and wheelchairs.
Read our guide to understand how wheelchair converted vehicles compare with converted cars.
Choosing cars for disability
Deciding which type you will need depends on the nature of your disability, first and foremost. Then, think about both your current situation and what changes could occur in the next few years.
You will also need to take into consideration aspects such as your budget, personal preferences. For example, do you want to drive or prefer someone else to drive you? Also consider your ability to enter and exit a vehicle, lifestyle, family size, and what type of mobility devices you use (if at all).
Funding different types of cars for disability
Before we delve further into vehicle options for people with disability, be aware that you may be able to purchase your specialised vehicle through a funding organisation like the NDIS. See our article here that covers these funders, once you have decided what you need.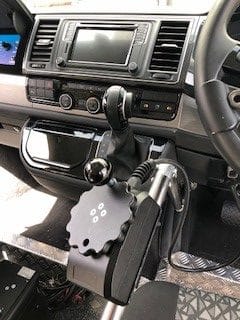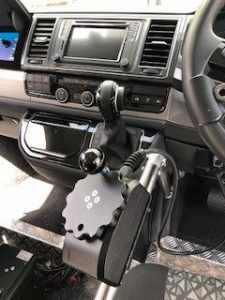 Research vehicle options for people with disability
Whether you are purchasing a WAV or a converted vehicle, it's important to do your research. Shopping around is vital when choosing and buying cars for disability.
Not all cars are able to be converted as needed. Also, only certain makes and models will only allow for particular conversions – not necessarily all those you want to apply.
Specialised vehicles are a big investment, so make sure you take into account any changes that may occur over the next 10 years within your family, to your medical condition and lifestyle, or with your equipment.
Before purchasing or converting your own car, always arrange a test drive in a suitable configured vehicle to make sure it meets your needs. Most importantly, never be afraid to ask questions or get a second opinion.
Interested in knowing even more about converted cars as vehicle options for people with disability? Here is our A-Z guide on everything you need to know about converted cars.
Hiring cars for disability
Don't have a WAV yet but still need to get around? Perhaps you're going on holiday and need a WAV while you're there. Check out our article that provides 14 WAV hire places.
Need car insurance?
Blue Badge Insurance specialises in insuring cars designed for disability. We offer up to 25% discounted premiums for disability parking permit holders. Find out about car insurance for wheelchair accessible vehicles and disability converted cars and click below to get a free quote.