The NDIS provides those of us living with a disability in Australia with a unique support system. By connecting government with community support and services, the NDIS builds a stronger and more inclusive society. Most importantly, an NDIS plan gives access to supports that help you live your 'best life'. After setting your NDIS goals and receiving plan approval, many scheme participants decide their next step is finding a good NDIS support coordinator.
Your NDIS support coordinator will help you build a support plan and recommend appropriate supports to match your needs. For example, therapists, in-home carers, assistive technology suppliers and so on. Having a support coordinator is in no way a necessity, though plenty of people decide they'll be better off working with one. Others find they're capable of finding, engaging and coordinating their NDIS supports themselves.
The funding for support coordination is not a given, either – the NDIS decides whether it's considered reasonable and necessary for you. So, discuss your coordination needs with your NDIS planner or local area coordinator.
Need a good NDIS support coordinator? Read on…
What does an NDIS support coordinator to do?
Whether you've been approved access to the NDIS for the first time or you're familiar with the process, you may need an NDIS support coordinator.
They might only be needed to assist you in the early stages of your plan. Once you're familiar with accessing supports, you may no longer need them. If you decide to do your own plan coordination, the support coordinator funds are then withdrawn from your plan. But many people say they'd struggle without the continued support of their coordinator.
A good NDIS support coordinator is up to date with NDIS processes and the NDIA's rules. Because they have expert knowledge, they can provide you with appropriate solutions that help you achieve your goals.
These are positives they can bring to the table:
Help you understand your plan
Work with you to identify your needs
Find options for supports that suit you
Help you to access supports
Help you use your funded supports wisely
Plan your goals, consider new goals and review your goals
Make sure you're receiving the appropriate services
Support you in independent decision-making
Coordinate and liaise with service providers
Help you manage your service agreements and bookings
Prepare for your annual plan review
Your NDIS support coordinator should always treat you with respect. They need to communicate with you in your preferred method of communication, whether that's face-to-face, phone or email.
However, during COVID-19, some support coordinators can't meet face to face. They'll only video-call, phone or email. Which makes sense when they're often working with clients who have compromised immune systems.
Confused between an NDIS support coordinator and an NDIS plan manager? Read our article here: How to Find a Good NDIS Plan Manager.
What are the three levels of NDIS support coordination?
Depending on your needs, you may receive one of these three levels of support coordination funding:
Support connection
– Helping you to connect with the best service providers

Support coordination
– Helping you to connect with the best service providers
– Train and mentor you to develop the skills to manage and use your NDIS plan once you're ready
– Working with you find a mix of supports that will increase your independence

Specialist support coordination
– Helping you to connect with the best service providers
– Coordinator has an allied health background or psychological expertise
– Provides complex support for people with exceptionally high needs or who are in a crisis situation
What is a good NDIS support coordinator?
As outlined above, a support coordinator can help you with understanding and implementing your plan across all the supports you've been provided funding for. They won't make decisions for you, rather they'll help you make informed choices based on your needs. They'll help you break down your plan into clear steps to achieve your goals.
A good NDIS support coordinator works closely with you at every point. This includes explaining how different supports will help you meet your requirements and NDIS plan goals, and how to find suitable ones. They'll also connect with these supports for you and manage them. Then they'll continue assisting you throughout your plan duration.
A good NDIS support coordinator is understanding, supportive and knowledgeable. They'll be well-informed about different types of disability, obstacles that people living with disability face, what services different providers can offer to NDIS participants, and which service providers are reputable.
What questions should you ask an NDIS support coordinator?
The NDIS provides support for people living with all kinds of disabilities. Your support coordinator needs to be familiar with the type of disability you have and, ideally, experienced in working with people in situations similar to yours.
This means they'll be familiar with disability-related challenges you may live with on a day-to-day basis. They'll have experience in helping people at similar points in their life achieve their goals. You want your support coordinator to be confident they can hit the ground running in giving you suitable and informed attention.
Before your meeting to decide whether an NDIS support coordinator is appropriate, prepare yourself by creating three lists:
Needs list
Write down each aspect of your daily living where you'd need support – from everyday tasks to regular therapies. Include anything you can think of, even situations which rarely occur. This will allow your support coordinator to give you better recommendations on available supports.
Goals list
Have your NDIS plan on hand because it contains your goals and your funding amount plus the funding categories. Ideally, you'd send this to the support coordinator beforehand so they have a basic idea of what you need. Have any other goals on hand too – they'll help you and your support coordinator figure out what steps to take to have a more fulfilling life. A goal can be showering every day or seeing friends and family on a regular basis. It could be learning a new skill, getting a job or enrolling to study. There's no need to limit the number of goals you have outside your plan to bring up in discussions, but they must obviously be related to why you were approved for funding.
Questions list
When you create your needs list and your goals list, write down any questions you think of. Asking the support coordinator your questions will help you decide if you trust them to be a great supporter. Here are some important questions you should ask:
Have you worked with people living with the same disability I have?
How have you successfully assisted them to achieve their goals?
What are the specific solutions you have provided for people with X, Y, Z goals like mine?
Why did you decide to become a support worker?
How will you help me to achieve my goals?
What support would you provide me with?
What are your fees?
How will you charge me?
Once you and the coordinator have talked through your needs list, goals list and questions you can decide if you want them as your support coordinator. A good NDIS support coordinator will contact you to summarise important meeting points, especially if you requested this. If email is not your chosen method of communication, they may phone you or send you a printout of these notes.
They may also be able to provide references from people who've used their services and approved their feedback being made public.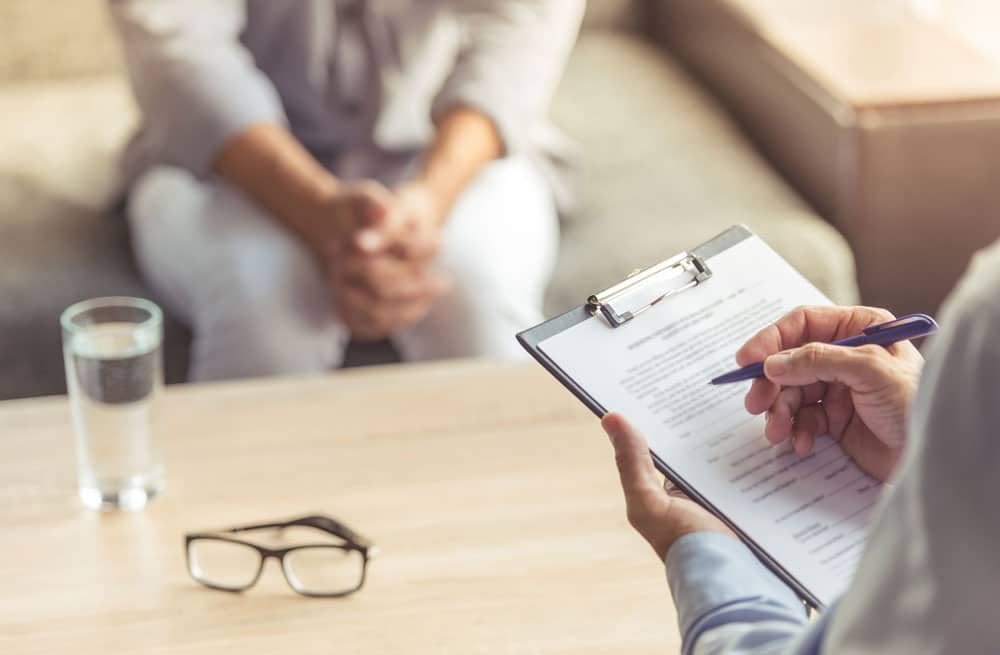 Where can I find a support coordinator?
The full list of registered support coordinators is on the NDIS myplace portal, which every NDIS participant has access too. You head there via the myGov website, so first need to create your myGov account before you can access it. You may already have a myGov account from using services like Medicare, the Australian Taxation Office or Centrelink.
Living a better life through continued mobility
Many people feel their support worker has been vital in helping them to live a better life. Your disability converted car, wheelchair or mobility scooter is also vital to living your best life. Mobility equipment gives you independence, so you should never be without it.
This is why it's important to protect your mobility equipment with car insurance for wheelchair accessible vehicles and disability converted cars. We also offer quality mobility scooter insurance and wheelchair insurance.
You might also be interested in reading these articles: 'Will the NDIS Fund My Wheelchair' and 'Funding a Mobility Scooter Through the NDIS'. Click below to get an obligation free insurance quote.