Accessing and participating in the NDIS can be confusing at any point in the journey. To help make things easier, we spoke to support coordinator Caroline Daley. As our resident NDIS guru, she's helped with answering all kinds of NDIS questions we've seen on our Facebook page and elsewhere. And she knows a thing or two when it comes to choosing an NDIS plan manager. Caroline has not only helped develop NDIS policies, she was the first person to self-manage an NDIS plan – for her daughter Siobhan.
So, over to Caroline. Here are her thoughts all things NDIS plan manager.
*written by Caroline Daley
What is an NDIS plan manager?
As someone who has spent years working with the NDIS, one of the questions I get asked a lot is, "how do you find a good NDIS plan manager?"
First, let's explore what a plan manager is.
A plan manager pays your service providers for you. That's all they get paid to do. You give them approval to pay a providers' invoice, then the plan manager gets your funds from the NDIS and transfers the invoice payment to the providers' bank account.
They can also help you:
Ensure your service agreements suit your budgetary needs
Ensure your NDIS-related insurance premiums are paid
Keep track of your NDIS plan budget throughout the plan period, by keeping records/copies of invoices that have been paid
The key benefit of having a plan manager on your side is that you can use providers who are not registered with the NDIS, without having to do the paperwork involved in getting funds from the NDIS to pay those chosen providers.
This helps ensure you get the outcomes needed from your NDIS plan budget. But without you having to do all the paperwork and banking transactions. In this way, you can share the financial responsibility that comes with self-managing your NDIS funding.
Of course, this might not be the right option for you. Find out what NDIS plan management route suits your needs first.
Why would I want to use a provider that is not registered with the NDIS?
It can be difficult and expensive for businesses to register with the NDIS. They are required to develop a lot of policies and procedures, plus pay for audits.
While all these things are necessary when your whole business supports people with disability, a business that secures only a small proportion of their income through NDIS plans may decide it is not worth the time or money involved.
This includes some cleaners, gardeners, insurance companies, allied health professionals (physiotherapists, exercise physiologists), personal trainers, grocery stores and even bike shops that sometimes help with wheelchair repairs.
They may only have a few clients who pay using NDIS funds. And so, they may choose to not register with the NDIS. A good NDIS plan manager can help you enjoy the flexibility that comes with using unregistered providers like these.
What's the difference between a support coordinator and plan manager?
People sometimes get support coordinators and NDIS plan managers mixed up. So, what's the difference?
Put simply, a support coordinator helps you prepare for, start and take control of your NDIS plan. They will give you a ton of insights into how the NDIS works, the process involved, timings and so on.
They will hold your hands throughout the process and:
Help you prepare for NDIS planning meetings, such as explaining what to expect, setting your goals and helping you request the supports you need
Connect you with service providers who understand your goals and can assist you in meeting them
On the other hand, an NDIS plan manager helps with the financial aspect of your plan. They will assist you in making the most out of your funding and manage it carefully by letting you know how your spending is tracking. They are experts in the NDIS and can answer any question you have about the financial side of things.
Here's a video explaining the different in detail:
Whether you go with a small plan management business or a big agency, you need to make sure you have an NDIS plan manager you can communicate well with. So, let's look at the process of finding one that you can build confidence and trust in.
Where do I find a plan manager?
Many different businesses offer NDIS plan management services, from disability service providers and specialised organisations through to small accountancy firms.
Speaking with your support coordinator and/or other NDIS participants will help shine the light on where to find plan managers. There are also sites such as MyCareSpace that provide a directory of disability services and NDIS information resources.
Because they can do all their work over the phone or internet, most plan managers do not offer face-to-face or drop-in services. This means the plan manager you choose does not have to live nearby, or even in the same state as you.
It is 100% your decision as to which plan manager you choose. You have the power, so use it wisely. Take the time to question them thoroughly about everything you will expect of them, based on the services they provide and what you need.
Bring your family members or supportive friends into the equation to ask their own questions if you feel that will assist. Sometimes others see things from a different perspective, which can be helpful.
How do I find a good NDIS plan manager for my basic needs?
What I have learned is that whether an NDIS plan manager is 'good' or not depends on what you want or need them to do.
For some people, most plan managers with solid knowledge of the NDIS and of managing plans for people with a disability similar to their own is a good one. This is especially the case if you use a lot of disability-specific supports such as therapists and support workers who understand NDIS funding.
Regardless, always make sure you are comfortable with a plan manager's ability to service your needs in the timeframe you need them to. Ensure they have a professional approach in the way they communicate with you. This goes for meetings as well as through email and phone communications. Ask for references if you want, just as you have any other important service provider throughout your life.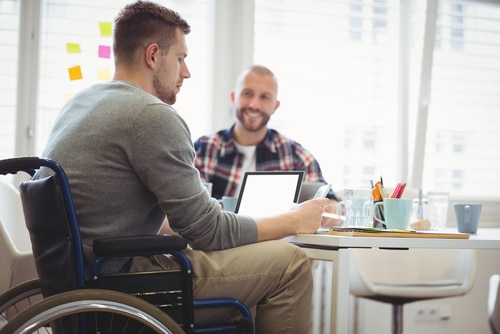 What questions do I ask?
If the above sounds like it's you, some of the most important questions to ask when looking to find a plan manager are:
Q: How long does it take for you to pay an invoice?
Let's say you went to see your physio and they needed to be paid on the day. You paid them out of your own pocket and have now asked the NDIS plan manager to reimburse you. You might want your money back within three to five days. Likewise, many small businesses issue invoices with payment terms of one week. Can the plan manager meet these expectations? There are some plan managers who process payments once a fortnight.
Q: Do you shut down payment processing over Christmas/New Year for longer than just the public holidays?
Independent support workers. Emergency wheelchair repairs beyond your usual maintenance needs. Reimbursement for consumable aids (such as gloves) purchased at the local pharmacy. These are all scenarios where a two-week shutdown period with no payments could prove challenging. And you want to keep your support services onside. Making sure you know in advance whether your NDIS plan manager processes payments over this time means you can plan better.
Q: How do I get a copy of a paid invoice if I need to?
Sometimes my daughter and I have to go back and reconfirm a date of service or check the price we paid for an item, or even the name of that place where we purchased something from. It is important to have access to your invoices when needed, and a good NDIS plan manager will make it easy for you to do so.
Q: How do I know how much of my budget is spent/left?
Some plan managers have apps or online portals where you can see your budget in "real-time". Much like what is supplied by the NDIS MyPlace portal. Your NDIS plan manager can dig right into the detail with you at any time. Others provide regular statements. What works for you?
Q: What do you have in place to let me know if I am spending my funds too quickly or too slowly?
Someone has to be responsible for this. Make sure it is clear with everyone (support workers, therapists etc) who that is, so you don't get caught out. If you have a plan manager they should provide you with information on how quickly you are spending your funds. They should also advise when you will run out of funds if you keep spending at that rate. This helps you to adjust your spending if you need to.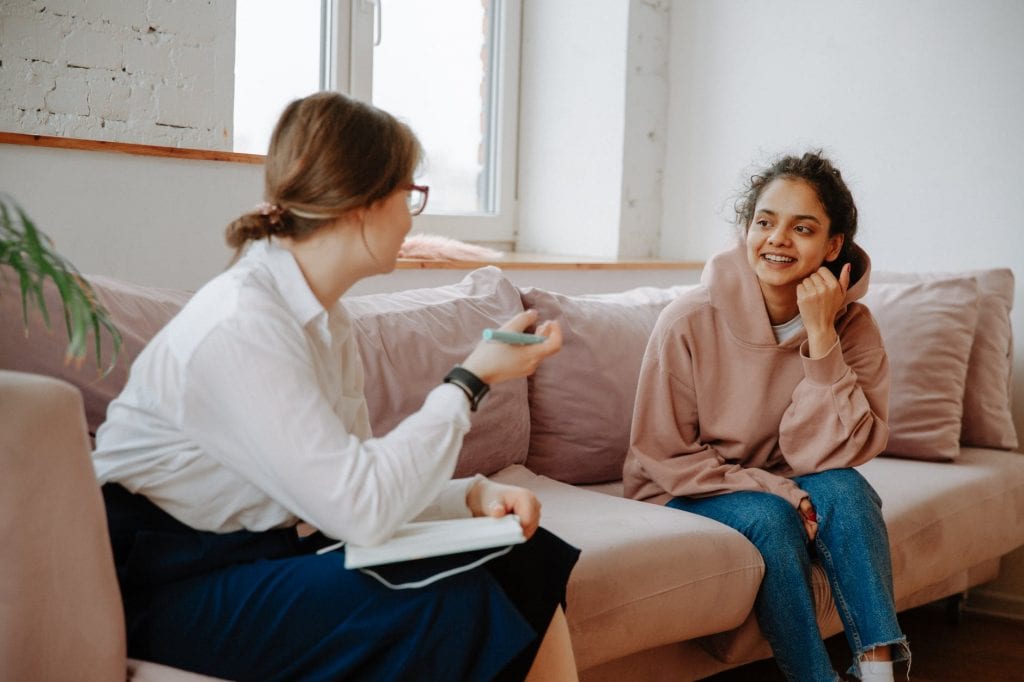 How do I find a good NDIS plan manager for my advanced needs?
If you are looking for greater flexibility when it comes to choosing your service providers and supports then read on.
This may be because you have complex needs and/or funding allocated across a variety of categories. It may also be because you want to be able to use more mainstream community supports. By that I mean, not just disability specific supports (examples of this are below).
In that case, you need to make sure you engage a plan manager who can work with you to make all this happen in an NDIS funding sense.
What questions do I ask?
For NDIS participants in this situation, I find the best way to find a 'good' NDIS plan manager is to ask them about the exact scenario you have in mind. In addition to everything I've noted throughout this article, of course.
For example:
"I have a physiotherapist who won't register with the NDIS. Because I am one of their only NDIS clients, they require payment on the day and do not issue an invoice. How does that work with your plan management agency?"
"I have been to an art class run by an NDIS registered provider. An artist in my local community is starting up classes open to everyone. This meets my goals. They need me to pay the term in advance. How does this work with your plan management agency?"
"The NDIS has agreed to part-fund my kids' swimming lessons. How do you process those part-payments? Do you need the invoice/receipt to be in a certain format?"
"I want to purchase some low-risk assistive technology items (silicone straws, electric toothbrush, etc). What process do you have for this?"
"I want to use short-term accommodation funding flexibly by staying at a hotel rather than at a traditional respite centre. How can you support me to do this?"
Your NDIS plan manager will probably ask you to complete the "What can you spend your funding on" checklist on Page 9 of the NDIS Booklet 3 – Using Your NDIS Plan. If something is a spending 'yes', they should be willing to find ways to support you to fulfil any NDIS need you have.
Ultimately, a good plan manager is one who supports you to use your NDIS funding to live your best life.
About the writer
This article was written by Caroline Daley, a leading NDIS expert. She has held several roles assisting the NDIA, including writing the original NDIS documentation and fact sheets on self-management, becoming a qualified NDIS Assistive Technology mentor, and speaking at dozens of events. Caroline began planHELP upon realising thousands of Australians struggle to effectively create and action their NDIS plans.