Need to set NDIS goals for yourself or someone else but you're unsure where to start? It can be overwhelming to prioritise all the things that you want to achieve, especially when tackling NDIS planning for the first time! This guide is here to help you understand where to start, what to do, and what clear NDIS plan goals look like.
Know that this isn't an exhaustive set of tips, but it will help you navigate what needs to be done.
Before setting your NDIS goals
Before you can get onto actually setting NDIS goals, you'll have to do plenty of preparation.
If you or your loved one are heading into the NDIS program for the first time then you're starting right at the beginning. No doubt you're nervous about preparing for this initial NDIS plan because you want to get it right. And that's understandable – it will set the stage for future NDIS plans.
For first timers, prior to setting the NDIS goals you'll have an NDIS planning meeting. Here, an NDIA planner or Local Area Coordinator (LAC) will ask you about what you want to achieve and will help decide what gets included in the plan.
However, your preparation should start well beforehand. It's a great idea to head into this meeting with a solid understanding of your needs and what you hope the NDIS program will help you/your loved one achieve. The NDIS recommends that ahead of this meeting, you've completed Planning Booklet 2, either by yourself or with a friend or family member to help you out. You may even find one of your/your loved one's therapists will assist.
If you've completed the planning booklet, bring it along to your meeting. Remember to bring any therapist reports or assessments too, as well as anything else relevant you've received from medical professionals.
Information about you
During the goal planning process, you'll also notice that there's a "My Profile – Information About Me" section. NDIS participants can write this section for themselves to give to their LAC, or get someone close to them (e.g. a family member, friend, or carer) to write it on their behalf.
Filling this out in detail (and in your own words) gives you the opportunity to paint a picture of your day to day life. You should use this space to depict the reality of your situation. This includes where you live, what assistive technology you use, how you get around, what your involvement in the community is like, and so on.
Your plan could be sent to any given planner Australia. Because the planner doesn't know you, it's important to give them a sense of your life and circumstances. Luckily, this section allows for just that!
Setting NDIS goals: Planning and deciding
Now you've done all the preparation for goal planning and setting, it's time to actually get those goals down on paper. This can be challenging, especially when you need to condense all your wishes and hopes into a handful of key goals.
Hopefully our tips below will help get your NDIS goals sorted with less stress….
NDIS goals demystified
NDIS goals can be physical, social, or independence focused.
An example of a physical goal might be that you want to be able to swim at the local pool without assistance from a support worker. Or that you want your child to develop age-appropriate fine motor skills in preparation for school.
A social goal could be that you want to learn strategies that help manage your emotions so you can increase your social participation and community access. There may be a communication focused goal that helps with social activity, for example 'I want to be able to communicate more effectively with those around me, continuing to develop positive social engagement'.
An independence-based goal could be that you want to live in your own home as autonomously as possible, decreasing your dependence on support workers. Or you may want to be able to travel via plane independently to visit family in another state.
You may also have a goal around securing new mobility equipment or other assistive technology, to improve your mobility, hearing, sight or other. Need new wheels, or perhaps your first set? Read our article on 'Will the NDIS fund my wheelchair'.
You could also have a goal around economic independence, such as getting a job so you can pay your own bills or starting a course that will help you successfully find work.
Short, medium or long term NDIS goals?
NDIS goals can be short term in nature, as well as medium to long term. A short term goal could typically be achieved in under a year, whereas a medium or long term goal might take a few years. It is important to identify goals which are both short term as well as longer term. For instance, a short term goal might be that you want to be able to take the bus unassisted. A longer term goal could be that you want to move to your own home.
One key thing to remember with goal setting is to be clear and specific while allowing flexibility. Yes, it can be daunting to get this mix right. Again, therapists you've been working with should be able to help word the NDIS goals.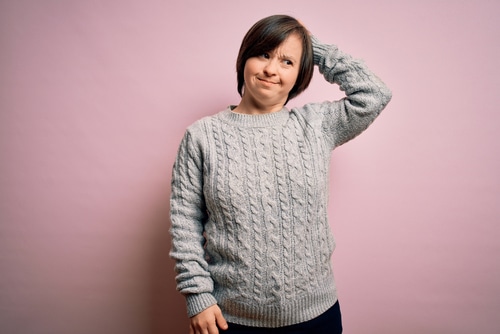 How to think of NDIS goals
As you can see, goals can be small or big. They can cover many different areas of your life from socialising to home, work or school, and everything in between.
NDIS goals are there to help articulate how you want to live your life. So, to choose goals tailored to you, it's important that you consider your personal circumstances. Think about what therapy and medical assistance you've been receiving. How would you like your next five years to play out? What do you need your funding to help you achieve, or keep helping you achieve in future?
Remember that NDIS goals are things that you want to work towards. Think about what you enjoy most in life, what you want to accomplish and where you see yourself in future. Consider what activities bring you happiness and would improve your daily life. Disability services organisation Yooralla suggests that once you've outlined what's important to you and what you like doing, you can easily turn this into an actionable NDIS goal.
Goal considerations
To get you started, here are some things that might be important to you. They could be worthwhile considering including in your goals:
Finding a job
Getting an education
Developing more social skills
Making friends or developing new relationships
Living more independently on a day-to-day basis
Improving your ability to communicate effectively
Improving your mobility
Learning new skills – physical, creative, lifestyle-based
Learning to drive or navigate public transport
What makes a good NDIS goal?
When it comes to goal setting, you'll often hear people talk about SMART goals. Using this technique helps you bring structure to creating goals, helping make them specific and measurable.
SMART goals
The acronym SMART stands for:
Specific
Measurable
Achievable
Realistic
Timely
The SMART goal system isn't just for NDIS goals, but for lots of other types of goals too. This includes things like business goals, sports or activity goals, and even personal goals like weight loss. The SMART goal system is so well known because it really works.
Other ways to assess your NDIS goals
Using the SMART system isn't the only way of establishing solid NDIS plan goals.
When you're writing your goals, try to aim for the below:
Outcomes based
A goal that's focused on the outcome rather than the path to achievement is a good NDIS goal. Think about what you want to get out of your goals – do you want to be able to use public transport independently, communicate effectively with your family, or perform a part time job?
Flexible, but not too broad
While you don't want to go so broad that you don't have any direction, it helps to have flexibility within your goals. This allows you to be more flexible with how you use your funding and also means you can experiment within a broader scope. For instance, if you want to develop creative skills you might say "I want to learn to play the guitar'' where a more flexible goal might be ''I want to improve my motor skills so I can enjoy a creative outlet for expression'' or similar
Improves your lifestyle
You want to write goals that will help you not only build independence and participate in more activities, but also will improve your day-to-day life. These goals might be related to improving your physical and/or cognitive abilities, lessening your reliance on other people, or gaining social skills so you can study, take transport or attend more social gatherings by yourself.
Remember, regardless of what methods you use to decide on solid NDIS plan goals, you have to keep in mind your own personal circumstances. The best NDIS goals are personalised. To you as an individual and help you to achieve the things that you really want.
Whatever avenue you take, tailoring an NDIS goal to make it unique to you will go a long way towards motivating you to achieve your goals.
NDIS goals are decided – what now?
So you've decided on your NDIS goals – well done. Your LAC or planner will talk to you about the steps you need to take next, as well as how long it will take to get your plan approved. Some people might only need one meeting to finalise their plan, while others might need more than one.
The NDIA approves your plan, and your LAC or NDIA planner will organise getting a physical copy to you. With your plan approved, you now want to decide between the options for managing your funding – self-managed, plan-managed or NDIA-managed.
And if you have the funding for it, you may also take up the services of a good NDIS support coordinator or a good NDIS plan manager.
Need more information on next steps? Read our article on What Happens After Getting Your NDIS Plan?
When it comes time for your plan to be reviewed by the NDIA, you'll follow these steps to make the most of your NDIS plan review meeting.
Blue Badge Insurance for added peace of mind
Who needs additional things to think about when you're writing up your NDIS goals? Blue Badge Insurance will insure your mobility equipment, disability converted cars, and more. Find out more here.
Setting NDIS goals – over to you
How did you come up with your NDIS goals, and which ones are you proudest of? Let us know by messaging our Facebook page!