If an NDIS support coordinator is one of your funded supports, maybe you're wondering what exactly they can do to help you. Put simply, a support coordinator helps you coordinate all the service aspects of your plan.
They help you to maximise the value of your funding by sourcing the appropriate supports for your needs as and when you need them. They're there to hold your hand, so to speak, in understanding how to navigate the coordination of your funded activities.
Let's explore this in more detail.
An NDIS support coordinator does what?
NDIS support coordinators work with NDIS participants to help them understand and use their plan. They'll initially work with you to figure out a plan of attack, aka a support plan you both agree on. Then this leads into beginning to engage the people you need to assist you in reaching your NDIS goals.
We look at what areas of your plan your support coordinator will help you with. In addition, we'll look at how they might help empower you to coordinate parts of your plan yourself.

Sometimes a support coordinator will continue to coordinate your plan for you and support you throughout, rather than teaching you how to coordinate it. It just depends on your own unique needs together with what the NDIA approves in your plan.
A support coordinator can help you organise your plan activity in a number of ways, which may include:
NDIS plan online
Your support coordinator can teach you how to view your plan online through my place provider portal. They can show you what the different pages mean, and how to view your line items and funding allocation. If you have any trouble navigating the plan online your coordinator will help you overcome this.
NDIS support providers
There are thousands of NDIS registered support providers and services across Australia. Whether you need a support worker, a therapist or mobility equipment, it can be confusing knowing which provider to choose.
Your support coordinator will be familiar with a range of providers and can help you find the ones you need. They can help you negotiate with providers and learn what the right questions are to ask them. They'll also help you organise your service agreements with support providers. These official documents note how many hours/appointments you'll need with them over your plan period.
NDIS funding
Your support coordinator will help you understand your support budget and how your funding is allocated. They'll advise you about how to plan your required supports and service agreements according to your budget. This will help you avoid stretching your budget too thin or over-allocating funds when there isn't enough available.
Accessing community
Your support coordinator will help set you up with community supports that are in your neighourhood or as close to where you live as possible. They'll help you to identify local places where you can be social and engage with your community. Sometimes support coordination is done by a Local Area Coordinator (LAC) who will be familiar with local supports.
Plan reviews
When it comes time to review your NDIS plan, your support coordinator will help you prepare and be ready. They'll help you to get the correct reports from your service providers that are necessary for your NDIS plan review.

In addition, your support coordinator will write your reports to share with the NDIS on how well your progress is going. They'll let the NDIS know whether your allocated funding is adequate and if your needs are being met.
Questions
Support coordinators can answer your questions about how to implement and use your plan, supports and management tools. Each NDIS participant's plan is uniquely tailored to them. As a result, you may have questions about your plan that you can't find the answers to on Google.
Your support coordinator will be able to lead you through these questions and give you the right answers.
Their vast experience and knowledge of the NDIS system puts them in the best position to tell you what you need to know. They'll also help you transition smoothly either out of the NDIS when your plan completes or transition onto your next plan.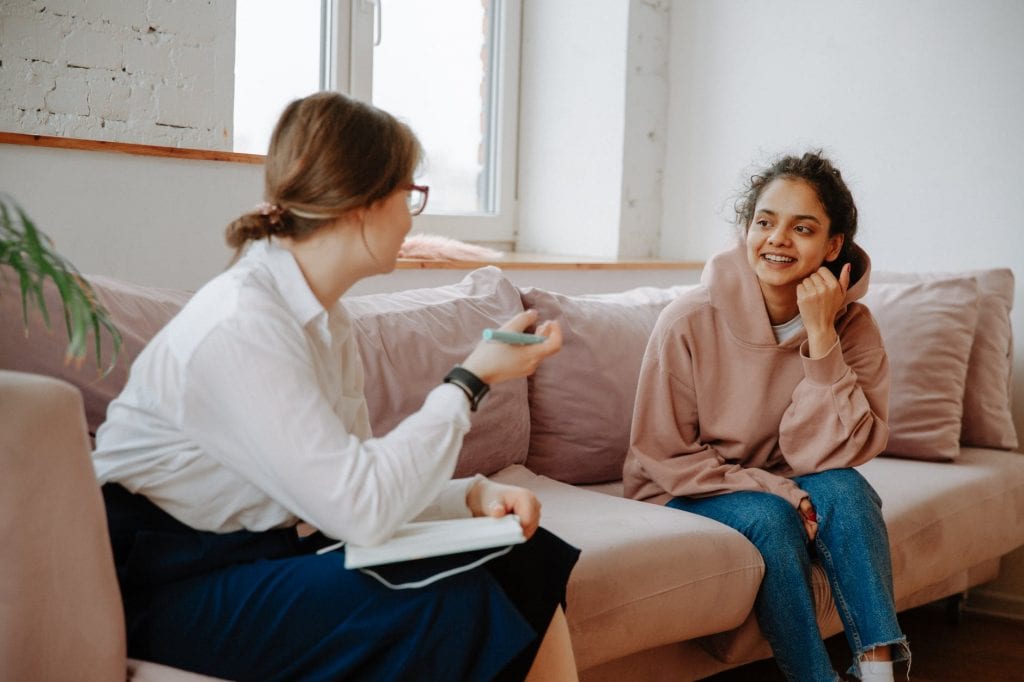 Choosing your support coordinator
Given a support coordinator helps you start using your plan, they're one of the supports you first need to find. It's important to get a support coordinator that you feel happy and comfortable working with at a personal level. They need to understand you and be someone you can feel open talking with.
Read our article on how to find a good NDIS support coordinator. You will also find out what questions to ask a prospective support coordinator.
There are three levels of support coordination:
Level one support coordination
Level One support coordination gets you started on using your plan. They set up connections with the range of support providers you need and arrange your service agreements with each. At level one, your support coordinator will help you to initially coordinate kicking off your plan management, with the goal to hand over the process to you.

Level one is short term support coordination with a fixed timeframe. During an NDIS participant's first plan, the time limit for support coordination can be up to one year.
They know the NDIS back to front so can help you out with information you need to make your journey smoother as you settle in.
Level two support coordination
Level Two support coordination includes the same assistance as level one. In addition, your support coordinator will help you manage and resolve any service coordination barriers or crises.
They'll gradually build your capacity to manage some of your plan coordination and management. During this time, they'll still monitor your plan and adjust it according to any changing need. As well as answering all the questions you have along the way.
Although there isn't a set time limit on level two (which there is in level one), your coordinator will help to prepare and empower you to eventually coordinate things yourself. Often, you'll move from having a level two support coordinator to a level one support coordinator.
Level three specialist support coordination
Specialist support coordinators have an advanced understanding and experience of people with disability who have complex needs. They'll often also be a qualified social worker, occupational therapist or psychologist. This means they'll be better qualified to coordinate supports within a specialist therapeutic framework.

Specialist support coordination is needed when there are high level risks within the support environment. These may include complex behavioural challenges or interactions with the criminal justice system. These coordinators are also involved when an intervention plan needs to be developed.
Coordinating your NDIS plan
As you can see, there are three official levels of support coordination. However, each support coordinator – no matter what the level – will work with you as an individual with individual needs. They'll look at your unique situation and what you need then go from there.
Their goal with many NDIS clients is to help them reach a point where they need little or no plan coordination support. But first, they'll likely do everything from help you with using the NDIS 'myplace' portal, to finding the right support providers, making bookings with them, arranging service agreements with each and allocating your funding appropriately across all.
They'll use their experience to make navigating the NDIS and your pathway to meeting your goals as simple as possible.
What they won't do is watch your budget spending for you – an NDIS plan manager does this. If you have the funding for one, read our article on how to find a good NDIS plan manager. This explains in detail how they can help and provides tips on finding one that's suitable for your needs.
Disability insurance
If you have NDIS funding you may be using a wheelchair, mobility scooter, a converted car and/or a wheelchair accessible vehicle. If so, you'll likely also have a disability parking permit (DPP).
Did you know Blue Badge Insurance specialises in insuring these important assets? We provide DPP holders with up to 25% discounted disability car insurance. 
Click below to find out more about how we help you repair or replace your car and mobility equipment if they're lost, stolen or damaged.