When your child has a disability support worker to help them navigate life, engaging the right one is key. More than that, it's crucial to develop good communication channels and techniques with them.
Admittedly, this is a key skill when any person with disability is working with any NDIS service provider. But add children to the mix, and it can become even more important!
Here are some ways to improve communication with your child's disability support worker. These tips can also apply to other relevant parties such as therapists, specialists, and even teachers at school.
Give your child's disability support worker a "cheat sheet"
Anyone who has a child living with disability knows you sometimes have to repeat yourself a million times. Not necessarily to your child (this too; but that's a problem for every parent, not just parents of children with disabilities!) but to your child's disability support workers, therapists, other service providers, and broader network.
You have to retell your child's background, challenges, recent progress updates and feedback from service providers etc etc etc so often that sometimes you unintentionally skim over bits. Plus, it's exhausting! Write up and summarise the main points you want to cover in any conversation or over a given period.
Then, ahead of any discussions with the disability support worker (and others) you can email or give them this list. Use it as a starting point during your conversation.
By sharing your must-know notes with all your child's key contacts, you reduce some of the time and effort of repeating yourself over and over. It will also you help guarantee every stakeholder gets the same comprehensive information. Collating and sending a cheat sheet with all the facts to all the relevant people at once can make a big difference.
It also gives them time to digest before discussing with you. They'll have time to consider how to use the new information in working even more successfully with your child.
Communicate it regularly
It's a good idea to work-up your latest communication sheet at the start of each year or even bi-annually. So too, after any significant update in diagnosis/progress/medication or change in other circumstances. Even if you're sticking with the same child disability support worker.
These regular junctions create the perfect opportunity to reflect on the past period. To take note of where your child is in terms of their development and/or progress towards goals, and how successful the disability support worker's assistance has been. It also provides the opportunity to point out anything that needs special attention throughout the next period.
Of course, you should converse regularly with your child's disability support worker in a more informal manner too. Keeping each other updated on an ongoing basis is worthwhile communication to commit to. Five minutes here and two minutes there to touch base and check in is always beneficial.
If you realise from any of your conversations that your child needs an early NDIS plan review, read this.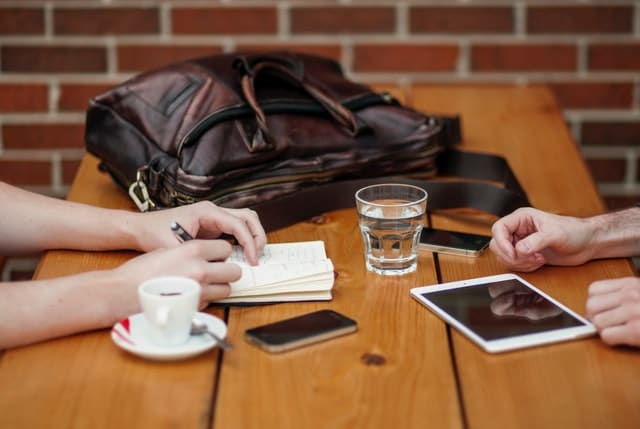 Adopt a problem-solving approach
Try not to get stuck in a rut when it comes to interactions with your child's support worker. Adopting a problem-solving approach can help you work together to address concerns, both major and minor.
As soon as you identify a problem (with your child, the disability support worker, another aspect of disability support or something else), start problem-solving mode. Brainstorm possible solutions and work together to evaluate the pros and cons of these solutions. Include your child in the process if possible.
Jointly pick the best solution, then make sure to revisit it a few days, weeks, or months down the line to assess whether it's worked.
Express differences in opinion tactfully
You may well disagree with something a child disability support worker, therapist, or specialist says at some point. Perhaps a psychologist or doctor even has an opinion which you think is wrong. You only need to read disability forums for a few minutes to see how muddy the waters are.
Adults can and do disagree, especially when it comes to children, parenting, and disability. But that doesn't mean that anyone has to get aggressive. Instead of jumping to conclusions or hastily defending yourself/your child, try to use curiosity to disagree.
For example, you could say "I hadn't thought of it like that. Do you mind explaining why you think that?" or "Hm, that's a possibility. Could there be any other explanations?" or "I'm not sure I'm onboard with that but we can look into trialling it", or even "I've experienced/interpreted it this way. What are your thoughts on that?"
And remember – be open minded. Once you've asked the question, do make an effort to actually listen to the answer. Who knows, you might change your mind or find an alternative perspective. No one knows everything, even a parent about their own child.
Sometimes you just don't mesh
It is usual to expect that, at some point, the disability support worker and your family might not mesh. This could be something that occurs right from the beginning of your interactions, or you might outgrow one another.
Your child is very likely constantly evolving. Something (or someone) that worked well in the past may not be the right choice going forward. This isn't anyone's fault. But if you really can't see eye to eye with your child's disability support worker (or another key person involved in their NDIS goals and development) then it might be time to part ways.
If you're looking for a new support worker, it's important to get the right person. Read our How to Choose an NDIS Support Worker article for some tips on finding the perfect match.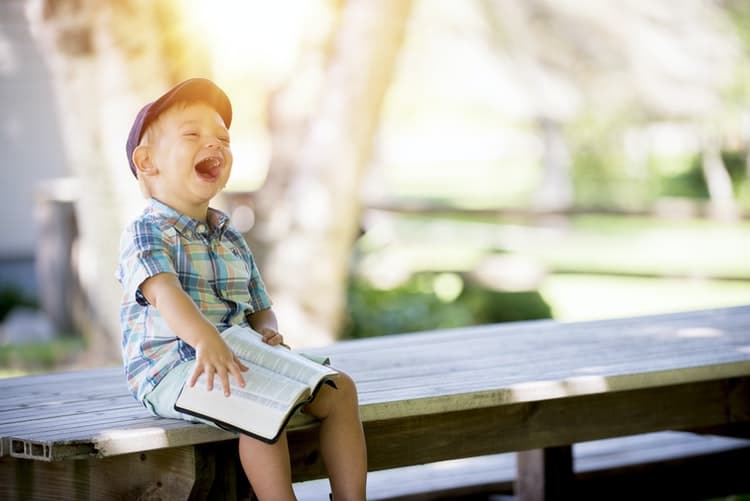 Remember the disability support worker is there to help
While parents, support workers and other service providers all share the goal of helping your child, each brings a different perspective. Differences in opinions or perspectives aren't a negative (though they may be frustrating) – at the very least it allows you to reconsider your own stance. Double-checking you're all taking the right approach can only be beneficial.
Respecting and acknowledging these differences is an integral part of honest, open, and effective communication with one another.
If you can discuss differences with no ill feeling, you're more likely to work well together. Which means a far better chance of helping your child thrive.
Disability can be complex, but insurance needn't be
Depending on your child's age and situation, you may need to explore disability converted cars or disability parking permits. Or even a wheelchair or mobility scooter.
There are a lot of decisions to make when choosing the right equipment. Luckily, choosing where to insure the equipment doesn't have to be complicated. Blue Badge Insurance is Australia's first disability insurance specialist. We offer specialised insurance for wheelchairs, mobility scooters, disability converted cars and disability parking permit holders.
We'll help you safeguard the supportive equipment that assists your child in living their best life.
Improving communication with disability support workers – over to you
What are your secrets to great communication with support workers, especially where children are involved? Leave a comment sharing how you've managed to cultivate working relationships with open communication channels.