Do you know about the taxi subsidy scheme? While wheelchairs and mobility scooters are a great way to get around, sometimes you'll need to transport yourself and your mobility equipment in a vehicle. Wheelchair accessible vehicles are a great option, but don't despair if you don't have one. In Australia, taxi subsidies are provided to wheelchair users and mobility scooter users.
In this article, Blue Badge Insurance rounds up taxi subsidy scheme options across Australia. We also take a look at what you'll need to know when transporting your mobility equipment. Let's take a look.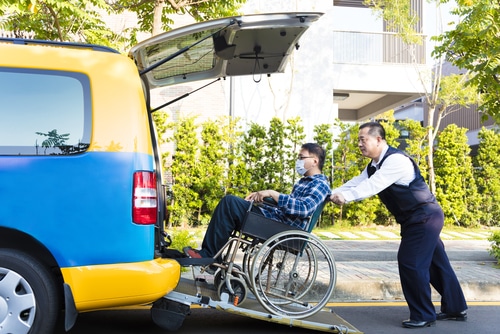 What exactly are taxi subsidies for people with disability?
The Australian taxi subsidy scheme is similar in each state and territory in that it's a scheme that allows people living with disabilities to apply for subsidised taxi fares.
Question: What is a subsidy?
Answer: A subsidy is funding that's provided to help keep the costs of a product or service low. Usually (like in this case) the subsidy is provided by government.
Depending on where you live in Australia, taxi subsidies for wheelchair and mobility scooter users may be issued as an ID card or as vouchers.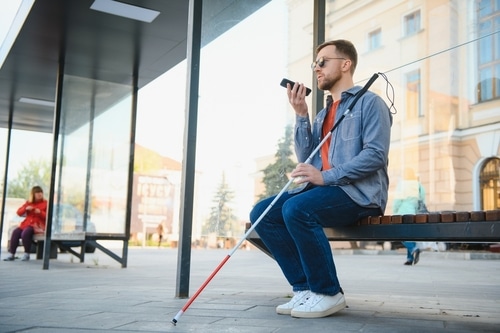 Who is eligible for taxi subsidies for wheelchair users and other people with disability?
Generally speaking, taxi subsidies aren't just for wheelchair and mobility scooter users but for any Australian with a permanent or severe disability. Eligibility criteria help ensure the people who really need help with transportation get it.
Eligibility criteria may differ between state and territory (more on that further down). For example, in NSW, you need to be older than school age to be eligible and you can't be part of a similar scheme in any other state or territory.
Example: NSW taxi subsidy scheme disability criteria
Let's take a look at what the eligibility criteria in NSW are. Afterwards, take a look at the eligibility criteria that apply to whichever part of Australia you live in by scrolling to the 'Taxi subsidy scheme by state and territory' section further down.
NSW taxi subsidy scheme disability criteria:
Mobility
You must have a severe and lasting issue that makes it very hard for you to walk or stand. For instance, you might only be able to move with a wheelchair or you might need help from another person or a walking aid to get around. If you can't go up or down three or more steps without trouble or if you've lost both your arms, making it impossible to use public transport on your own, then you qualify to get taxi subsidies for wheelchair and mobility scooter users.
Epilepsy
If you have severe and uncontrollable epilepsy with more than 12 episodes a year, and the longest time between seizures is two months or less, you can apply. Just keep in mind that they'll review your application every two years.
Cognitive disability
If you have a severe and lasting intellectual disability that makes it impossible for you to use public transport without help then you're eligible. This could be because you can't understand or communicate where you want to go, can't pay for fares, or display behaviours that are socially unacceptable.
Speech and hearing
If you have severe and permanent difficulties communicating and you need someone's constant help to use public transport you can join the scheme.
Visual impairment
If you've completely lost your vision in both eyes, have a severe and lasting vision problem in each eye, a very limited field of vision or specific vision issues that can't be improved you could qualify for the taxi subsidy scheme.
Remember the above list is only an example of criteria for one state. Scroll down to the section on taxi subsidy scheme links for each state and territory for your location.
How to apply to the taxi subsidy scheme
Applying to the taxi subsidy scheme is a process that also may differ slightly between state and territory. It's a fairly simply process that usually requires meeting the criteria and filling in and submitting the application form.
Still, you'll likely need to get at least one health services provider involved and you'll definitely need to move through the steps carefully. The quicker you're approved, the quicker you can take up the opportunity.
Example: Steps in SA to apply for taxi subsidies for wheelchair users and others with disability
To give you a general idea of how to apply, let's look at the process in South Australia.
To get started, you'll fill out the application form. Your doctor, occupational therapist or other medical practitioner may need to assist you in filling out certain parts of the form. Then, you submit the completed form, along with a photo and any needed documents.
After that, your application will be processed and if it's approved you'll get instructions on how to use the subsidy. For example, whether you need to use a book of vouchers for discounts or a special ID card to show to taxi drivers when you use the service, or both.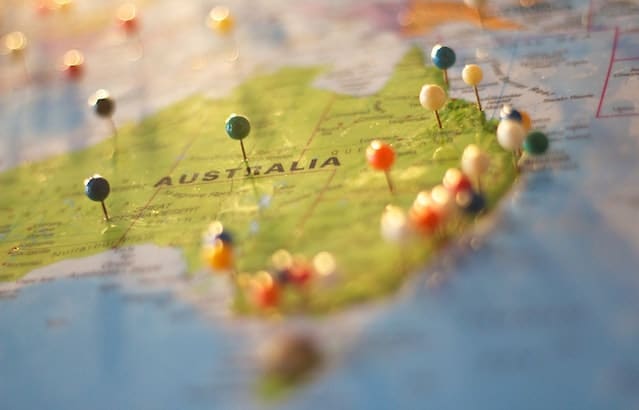 Taxi subsidies for wheelchair users by state and territory
Each state and territory has its own taxi subsidy scheme for wheelchair and mobility scooter users.
For example, in South Australia, you can get up to 75% of your trip subsidised if you live with a permanent disability. However, that's capped at $30 per trip. Whereas in New South Wales, the taxi subsidy scheme covers up to 50% of your trip capped at $60.
We've made a list of them all so that you can select your state or territory to apply to the scheme. Click the links below to find out what's provided in your area:
https://www.transport.wa.gov.au/mediaFiles/taxis/ODT_F_App_TUSS.pdf
https://nt.gov.au/driving/public-transport-cycling/help-getting-around/transport-subsidy-schemes
https://www.sa.gov.au/topics/driving-and-transport/disability/taxi-fare-subsidy-scheme
https://www.qld.gov.au/disability/out-and-about/subsidies-concessions-passes/taxi-subsidy
https://www.transport.nsw.gov.au/projects/programs/point-to-point-transport/transport-disability-incentives-and-subsidies
Australian Capital Territory
https://www.revenue.act.gov.au/community-assistance/taxi-subsidy-scheme
https://dtp.vic.gov.au/getting-around/taxis-hire-car-and-ridesharing/multi-purpose-taxi-program
https://www.transport.tas.gov.au/public_transport/concessions/taxi_subsidy_program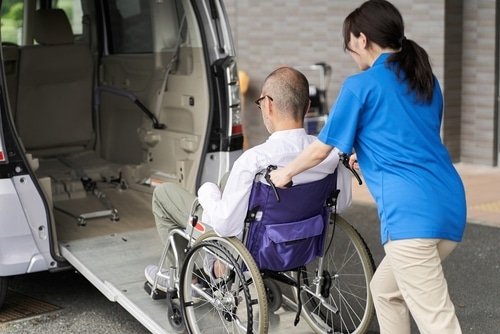 Your options for wheelchair accessible taxi operators and drivers
It's great that you can access a taxi subsidy scheme in Australia, but unfortunately there still aren't many wheelchair accessible taxis. While there are many taxi operators, very few operate cars and vehicles that can safely transport mobility equipment.
Considering how valuable your mobility equipment is, transporting it safely is absolutely important. To help you do this, Blue Badge Insurance has rounded up a list of wheelchair accessible taxi transport in Australia.
You might also be interested in finding out more about wheelchair car hire – here are 14 places for wheelchair accessible car hire. Though taxi subsidies for wheelchair users don't apply to car hire, you might still need to rent a WAV or converted car at some point.
Transporting mobility equipment in taxis safely
When it comes to taxi subsidies for wheelchair users, knowing how to safely transport your mobility equipment is important.
Firstly, it's important to take note of the type of mobility equipment you can transport in a taxi. Most taxis can usually carry manual and portable wheelchairs as well as portable mobility scooters. That is, as long as they're folded and can safely fit in the boot or back seat of the vehicle.
Electric wheelchairs can only be carried in a wheelchair accessible taxi if they're fitted with four anchor points. This allows it to be safely used with the taxi's four-point tie down system. The same applies to full-sized scooters, but passengers aren't legally permitted to sit on the scooter while the taxi is in motion. Instead, they must instead sit in a car seat with their seat belt buckled.
In many areas, taxi drivers are allowed to charge while assisting passengers with wheelchairs or mobility scooters and securing their equipment in/to the car. This fee takes into account the extra time and effort it takes to provide this service.
Blue Badge Insurance helps protect your mobility equipment
Taxi subsidies for wheelchair users and mobility scooter users are one thing. For total peace of mind, it's a great idea to insure your wheelchair or mobility scooter before you travel. It's easy with wheelchair insurance and mobility scooter insurance policies.
You'll be able to rest easy knowing your wheelchair or mobility scooter are covered for situations like accidental loss and damage. That's because your insurance plan will help pay for the costs to fix or replace them.
With a valid disability parking permit, you can also get as much as 25% off car insurance for wheelchair accessible vehicles and disability converted cars. Click below to get a quote today.