It's time to plan for World Braille Day 2023 on January 4 by reading our rundown on out-and-about and stay-at-home celebration options. Braille Day celebrates the beauty of language and communication. Whether you're blind, visually impaired or have 20/20 vision this day has significance for us all.

Language is a tool that unifies and shapes human history – it connects us as people. Braille is a uniquely designed language that uses touch rather than sight to explore the pages. All languages are a code, and in this article we're remembering the person who invented this code, helping to make the world more inclusive.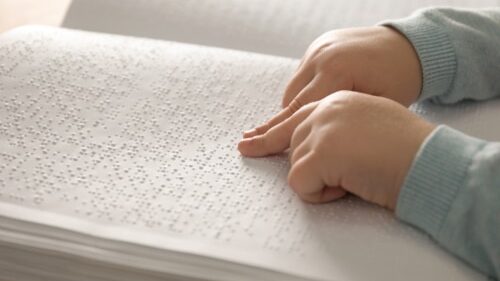 Who invented braille?
Braille is named after the person who invented it, Louis Braille. Louis was just three years old when an accident with his father's saddle-making awl left him blind (an awl is a sharp tool used to make holes in leather). Although he's widely known for inventing braille in 1824 he didn't do it completely alone…
Night writing
Louis was studying at the National Institute for Blind Children in Paris where he discovered 'night writing'. Night writing was a codified language for visual impairment that was invented some years earlier by Charles Barbier, designed to read through touch.
It's likely Charles invented this code so soldiers could send and read messages in the darkness of night-time on the battlefield. However, it seems he'd hoped it could also be used for visual and hearing impairments.
How many dots are in braille?
Braille has 63 characters with each one made up of six dots to be read by touch. While languages generally depend on sight, braille is uniquely designed to be a tactile language.
While Charles' version of the codified language used 12 dots per letter and Louis simplified this to six per letter when he created braille.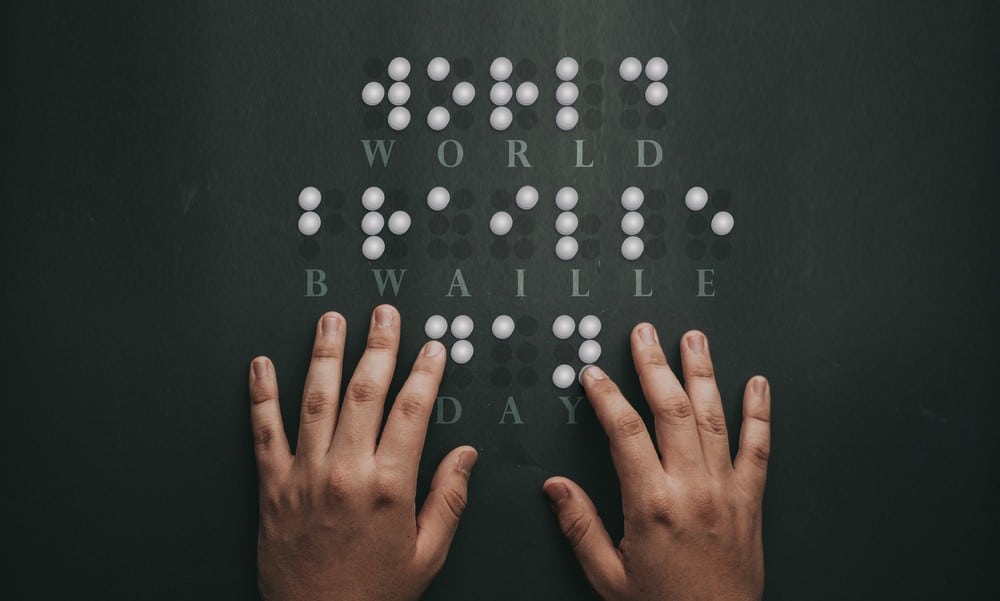 What is World Braille Day?
World Braille Day celebrates how the tactile language of braille creates a more inclusive world. Language and communication are central to our lifestyle. Until braille was created anyone with visual impairment or blindness was left out of a big part of life.
It goes to show that each human thought and idea turned that's into a reality can have a much wider impact than any of us knows. It also illustrates that inclusivity and access in newer and better ways are always just one idea away.
For anyone with vision impairment or blindness, braille has been a complete game-changer; further to that, it's made the world a better more communicative place for us all.
When is World Braille Day celebrated?
World Braille Day is celebrated on 4 January every year, so World Braille Day 2023 falls on a Wednesday. What a happy 'hump day' it will be!
How did it come about? The United Nations General Assembly (UNGA) first began World Braille Day in November 2018 to raise awareness of the importance of braille. However, 4 January was Louis Braille's birthday so that's now recognised as the perfect day to celebrate this innovative tactile language.
Just as the name implies, World Braille Day is celebrated worldwide and there are plenty of ways to do so. From giving gifts (or buying yourself one) or going to the theatre for an audio described production and more…
We've rounded up some options for you below.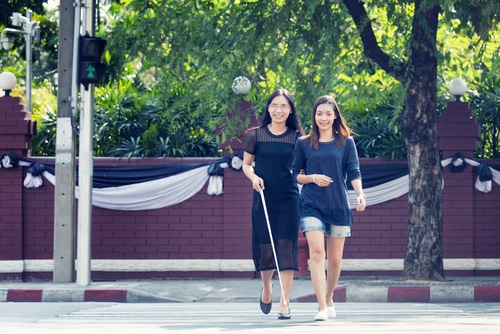 How to celebrate World Braille Day?
Which ways will suit you best to celebrate World Braille Day in 2023? There are plenty of things to choose from; some are activities you can do from home while others happen while out and about. Here's a list to choose from for anyone with vision impairment or blindness:
How to celebrate World Braille Day away from home:
How to celebrate World Braille Day at home:
Also read about Christmas activities for kids and adults with disabilities. Then watch this amazing video of a school in Adelaide making their own braille books for students with blindness or vision impairment:
Celebrating inclusivity
Another valuable way to celebrate World Braille Day and inclusivity is by protecting your mobility now, and into the future. Whether you have vision impairment or not, if you make use of mobility equipment such as a wheelchair, mobility scooter, modified car, guide dogs or other aids, why not insure them.
Doing so means many of the costs of repairing or replacing them are covered. Find out about our wheelchair insurance and mobility scooter insurance and get 25% off disability car insurance with your disability parking permit.
We also offer Assistance Dogs insurance, at 25% off. This means your dog's unexpected vet visits, prescription medication, hospital stays, surgery and more can be covered by your plan. Or if you have a pet, find out about getting 15% off pet insurance with Blue Badge Insurance today.
Celebrate World Braille Day by clicking below to get your quote or call us on 1300 304 802.