Just like every other day of the year, Christmas should be fun, inclusive and accessible. That's why we've written our guide to Christmas activities for kids and adults with disabilities. It includes a range of festive options for everyone to enjoy. Summer activities for adults with disabilities are likely more plentiful than you thought!
In this guide, we serve up a plethora of things to do, places to visit, stay-at-home entertainment and lots more. Blue Badge Insurance wishes you a fabulous and accessible summer holiday. Hopefully these options will make it that much more festive.
International Day of People with Disability: 3 December
The 3rd of December marks the International Day of People with Disability (IDPwD). No matter which territory or state you live in, there's lots to do from inclusive beach events to BBQs and entertainment.
Here's a list of some of the Christmas activities for adults with disabilities that happen around this time:
There's lots more on the go. Keep your eye on the International Day of People with Disability Facebook page to find out what's on in your neighbourhood.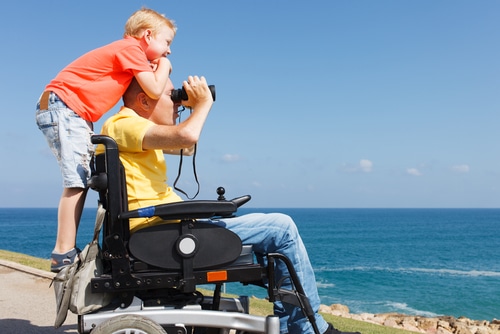 Accessible Christmas holiday retreats
One of the main Christmas activities for kids and adults with disabilities is going on holiday. Whether that's an overland tour in a wheelchair accessible vehicle rental or setting up a nest at a fixed destination, Aussie options are aplenty.
Blue Badge has compiled several guides on accessible destinations in Australia (and New Zealand) right here:
This is one of those Christmas activities for kids and adults with disabilities that will likely involve time spent in the car. Be sure you know if you can use your disability parking permit in another state.
Check out our favourite wheelchair travel blogs for more accessible ideas this festive season.
And if you're taking pets or an Assistance Dog on your travels, seriously consider protecting them with Assistance Dogs insurance or pet insurance before you head off.
Christmas events for kids and adults with disabilities
Australia offers up plenty of Christmas activities for adults with disabilities and kids with disabilities over the December holiday period. We've rounded up a few favourites here:
🎄 We are the Champions lunch event
Taking place on 6 Dec, this free lunch event in Vic includes giveaways, entertainment and recreational activities. It's happening at the state-of-the-art inclusive leisure venue, Thomastown Recreation & Aquatic Centre. Be sure to rsvp by the end of November.
🎄 Disability Film Festival
Also in VIC, Fantastic Flicks is a disability inclusive film festival happening on 6 Dec. Films are pooled from local and international filmmakers and are on the topic of disability and inclusivity. Find out more about the event here.
🎄 Activate Inclusion Sports Days
Disability Sports Australia is hosting several events across Australia over the early December period. The Activate Inclusion Sports Days are geared towards school kids with disabilities, helping to develop and strengthen skills for life. Find out which events are happening near you.
🎄 Accessible parks
What's better than an early morning wander around a beautiful garden? Or a lazy summer sunset picnic on manicured lawns? Take your pick and choose a time and day that suits you to visit these inclusive playground and wheelchair accessible park options.
🎄 Lego themed teens evening
This is a games night catering to teens with autism and their families, featuring Lego Master guest Kale Frost. The VIC based event takes place on 29 Jan 2023. Find out more about attending the event here.
🎄 Disability sport and recreation activities for NDIS participants
Disability Sports Australia offers over 52 disability sports and recreation activities across the country. It caters to all age groups and if you're an NDIS participant you might be able to include these activities in your funding.

Read about how to get involved in disability sports… It might be the ultimate Christmas activity for kids or adults with disabilities this summer.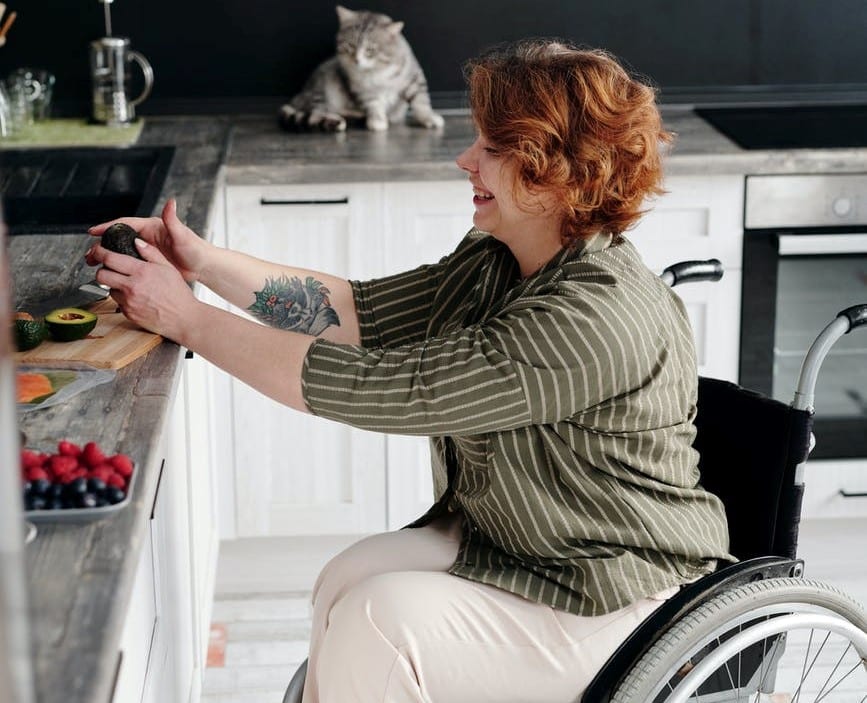 Staycation options: Food and entertainment
Many of us would prefer to avoid the hustle and bustle of finding accessible parking spaces amidst Christmas shopping. With home delivery, this is entirely viable and even enjoyable.
Sit back, relax and discover some of Australia's best home delivery meal options available. Whether you want warm and ready to serve or make your own meal kits we've got you covered. There are so many choices. Did we mention you can be entertained from the comfort of your home too?
We've compiled film, reading and music options to set your heart alight. Read our complete guide to home delivery meals and entertainment.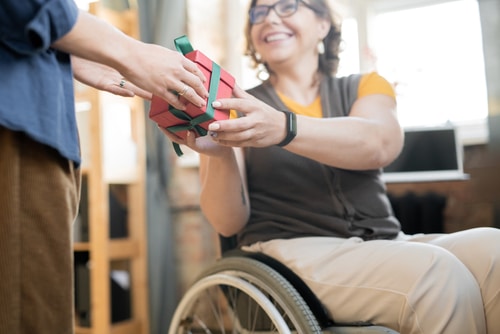 Christmas shopping for kids and adults with disabilities
Christmas activities for adults (and kids) with disabilities is likely to include a little gift shopping. To make this super fun and simple, here are some inclusive shopping ideas:
Also be sure to read about fantastic parking spots and where to find them so you can arrive and park safely.
Home improvement over the holidays
The festive season marks the end of the calendar year. Although it's not exactly festive and may not count as a relaxing Christmas activity, home improvement or moving home may be on your to-do list.
Whether you're looking at buying or renting disability housing it pays to know about Universal Design in housing. This forward thinking design is all inclusive. In other words it's not just designed around disability but it's designed around being functional for all people's needs, which makes it disability inclusive.
Many architects and designers are turning toward this approach because it's good for people, humanity and disability.
If you're looking at using the holidays to create an accessible home, it can be one of the most rewarding summer activities for adults with disabilities (and kids!) to get involved in. From choosing where to place ramps to testing them out, living accessibly is positive for us all.
Protect your equipment during Christmas activities
Whether you're out and about this summer or you prefer the serenity of being at home, protect your mobility equipment. Be sure you have wheelchair insurance or mobility scooter insurance to help cover costs when there's damage, theft and more.
Blue Badge knows how valuable your mobility is and of course, this includes wheelchair converted vehicles to converted cars. That's why we offer up to 25% off disability car insurance too. Click below to get a quote.