Disability art is a growing movement in Australia. From Arts Access Australia and As We Are to the National Arts and Disability Strategy… and these are just some art communities and organisations that are leading the way in diversity and inclusion art.
Whether you live with a physical, invisible or cognitive disability, there are so many art opportunities you can access in Australia. Art can be an exciting and empowering outlet for self-expression as well as a wonderful avenue for building new relationships with other creatives.
In this article Blue Badge outlines several organisations' contribution to art in the disability sector. We also feature four Australian artists who navigate disability to make profound contributions to society.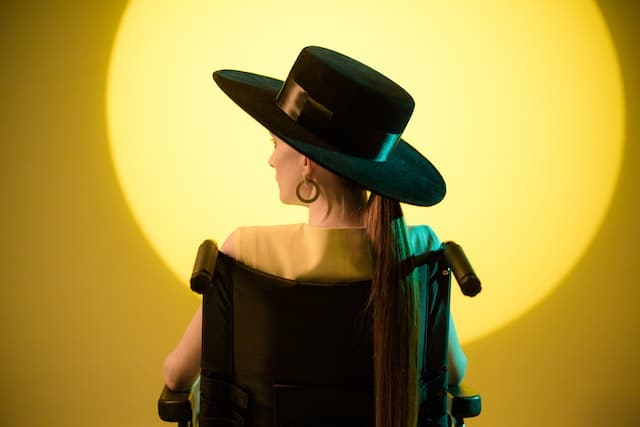 The benefits of disability art
Art is a therapeutic and innovative way to express one's thoughts, feelings and opinions. Like disability inclusive sport, participating in an inclusive art form can be enriching in several ways and build greater inner strength.
Finding an inclusive form of art that suits you can be a way to access your community (if it's a group art activity). Exploring inclusive art as a solo activity or with a teacher can also create a sense of satisfaction and wonder.
Disability artists from Australia
Australia is a groundswell of diversity and inclusion in art, from dance and film to painting, music and fashion. We've given rise to several successful arts organisations such as Arts Access Australia and As We Are, catering to people with physical and cognitive disabilities.
We're also home to some amazing artists in the disability sector. In no particular order here they are…
Caroline Bowditch
Caroline Bowditch is an actor, producer, director and presenter. For a time she lived in the UK but returned to her native Australia to take up the role of CEO of Arts Access Victoria. Watch this interview with her on the making of theatre production, Falling in love with Frida.
Once you've done that here's a teaser video from the production itself:
Falling in love with Frida promo Caroline Bowditch from FABRIC on Vimeo.
Carol Taylor
Carol Taylor is a painter and fashion designer (Australia's first quadriplegic inclusive designer). Her hands are paralysed so she uses specially designed adaptive tools to paint. Her watercolour paintings are immersive and beautiful.
She's used her paintings as prints in some of her fashion collections too. Recently she joined forces with another Australian designer, Jesse Sadler, founder of the Christina Stephens label. Together they showcased a new collection at Australian Fashion Week.
Here's one of Carol's accessible art creations:

Eva Sifis
Eva Sifis is a former dancer and current actor and disability advocate. Shortly before she was due to visit China with her dance troupe, she was knocked by a car when crossing a highway. The accident resulted in her having to learn to speak and walk again.

Read our interview on acquired brain injury with Eva and watch her video here:

Tim McCallum
Tim McCallum is an opera singer and disability advocate. After an accident left him paralysed doctors told him he'd never walk or sing again. Despite the gloomy forecast, Tim found a way to create art while living with disability. He has learned how to sing again despite what doctors predicted.

Read our interview with Tim McCallum and watch him singing accompanied by the Queensland Symphony Orchestra here:
What is the National Arts and Disability Strategy Australia?
One of the biggest needs in disability is inclusivity. The National Arts and Disability Strategy Australia is a framework designed to support and nurture this goal within the arts sector.
The National Arts and Disability Strategy has the following four major focus areas:
Access and participation
Arts and cultural practice
Audience development
Strategic development
These four goals underpin the strategy of helping make disability art more accessible. They're designed to help remove barriers and improve access to participation in the arts for all kinds of people living with disability. This encompasses those who want to create art and those who would like better access as audience members.
What is Arts Access Australia?
Spanning activities from research to advocacy, Arts Access Australia is an organisation that supports disability arts in myriad ways. No matter how old or young you are, what disability you live with or where you live in Australia, Arts Access Australia is there to help provide access to art in disability.
The organisation supports several disability art projects across different art forms both locally and internationally. It's well recognised and receives assistance from the Australian Government via the Australian Council for the Arts.
If you're someone living with disability in Australia and you want to access the arts, then this may just be your one-stop hub. Here are a few of the amazing resources and opportunities you can access:
There's much, much more – this is just a snapshot of what's available on Arts Access Australia.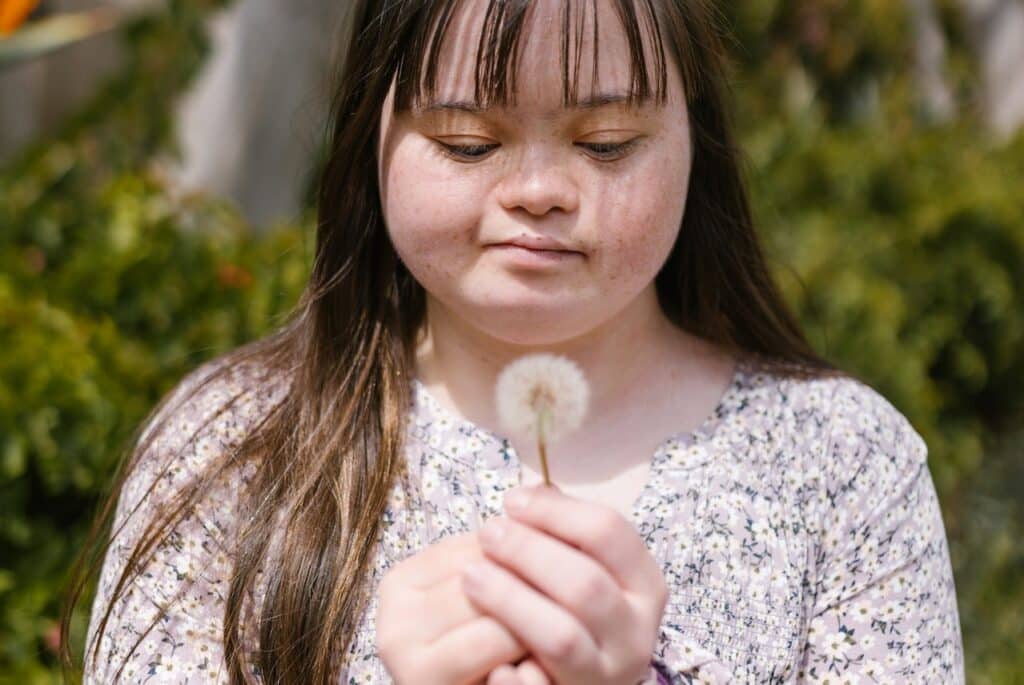 As We Are, supporting diversity and inclusion in art
Another amazing art community in Australia is called As We Are. Based in Western Australia, this initiative is dedicated to helping people young and old who live with intellectual disability have better access to enjoying and making disability art.
As We Are hosts lots of events and activities, including exhibitions, awards, workshops, mentorships, forums and more. The website is a major hub for all things disability and art related. Here are some examples:
Resources. Disability art workshops, national organisations and funding bodies
Newsletters. Current and past newsletters covering a wide variety of disability art news
Gallery. An online exhibition of disability art award winners from 2011 to 2021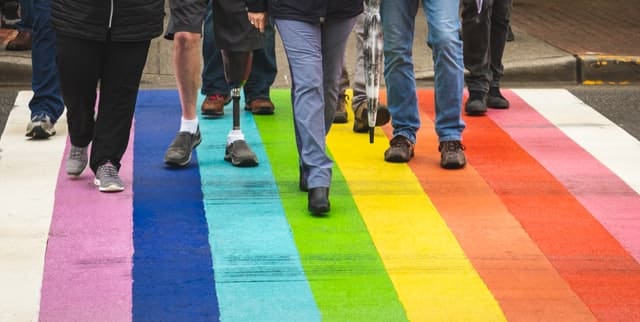 Protecting diversity and inclusion through mobility
Freedom of expression is every person's right. Disability art is helping to make this happen. Another essential right every person deserves is freedom of mobility. At Blue Badge Insurance, we know that your mobility aids are likely a key part of this independence. That's why we aim to help you keep them safe.
Whether you drive or ride in a disability converted car, get mobile with a wheelchair or mobility scooter and/or rely on an Assistance Dog, be sure to insure these. We offer up to 25% off disability car insurance if you hold a valid disability parking permit. Also read about our wheelchair insurance, mobility scooter insurance and Assistance Dogs Insurance.
Keeping your vital equipment safe will help give you peace of mind. Click below to get a quote now.