According to a media release from the Ministers Department of Health mid last year, $6.5 billion is being allocated for an additional 80,000 Home Care Packages in Australia. These packages allow seniors with disabilities and other care needs to get at-home support rather than having to move into aged care.
The funding boost is a response to the revealing final report of the Royal Commission into Aged Care Quality and Safety.
This is a big step in a positive direction, especially when you consider there's no first time access to NDIS funding after 65. Many Australians who know about the NDIS don't know about the age eligibility until they need disability funding and are met with the 65 NDIS cut-off.
As you can imagine, when you desperately need disability supports to get through each day, life's challenging enough without discovering the National Disability Insurance Scheme isn't there to help.
Home Care Packages for seniors who can't access NDIS
The alternative for Australia's over 65s is the My Aged Care program. This can assist you with sourcing help for around the home or with going down the aged care home path.
However, if you're over 65 and you live with a disability then My Aged Care usually isn't adequate. The funding tends to be a fraction of what you need – and a fraction of what you'd get if you were with the NDIS.
Besides this you'll find there are limitations with spending the funding you do receive. You can't self-manage your own aged care funding, so much of it is spent on having someone manage your money for you. What a tremendously frustrating position to be in.
Moving into your senior years doesn't mean you automatically lose your dignity, nor your ability to think clearly and strategically. You could be very capable of managing your own funding, but just need disability support as a result of specific needs.
As you can imagine this has led to terrible loss for Australians who enter the system and aren't adequately cared for. They lose so much of their way of life and are forced to turn to friends and family to support them when their funding just isn't adequate.
Watch this story from ABC News that shares one of these cases:

Royal Commission into Aged Care
The problems associated with My Aged Care for seniors with disability led to a Royal Commission into Aged Care. This two-year process resulted in a list of important requirements for improving the situation, with each needing urgent redress. The 80,000 home care packages are apparently part of this solution.
These packages will – hopefully – mean an elderly Australian who wants to, and should be able to, continue living in their own home can. It means more seniors can access funding for specific needs to help them at home (more on this below).
The media release we mentioned earlier says that half the home care packages will be rolled out over 2021-2022 and the next 40,000 in 2022-2023. The release also says this will "make a total of 275,598 packages available to senior Australians by June 2023."
What can Home Care Package funds be used for?
According to the aged care portal there are four tiers of Home Care Packages for basic, low, intermediate and high care needs. Depending on your needs and your funding allocation, certain costs may or may not be covered.
Here's a list of what's on the list of possible 'yes, covered' items and potential 'not covered' items:
| | |
| --- | --- |
| Yes | No |
| Aids that maintain independent mobility, communication, reading and personal care | Accommodation rental, home purchase or mortgage |
| Assistance with impairments or incontinence | Costs of other types of Government funded care |
| Assistance with organising social outings, group activities and visitors at home | Entertainment |
| Home / garden maintenance | Food (except for enteral feeding) |
| Home modifications that maintain independent mobility | Gambling |
| Hygiene / grooming / bathing | Holiday travel or accommodation |
| Laundry, cleaning, chores | Home care fees |
| Meals and prepping food | Items you'd normally buy with general income |
| Nursing | Non-care related home modifications |
| Therapies including podiatry and physiotherapy | Services / items covered by Pharmaceutical Benefits Scheme or Medicare Benefits Schedule |
| Transport | |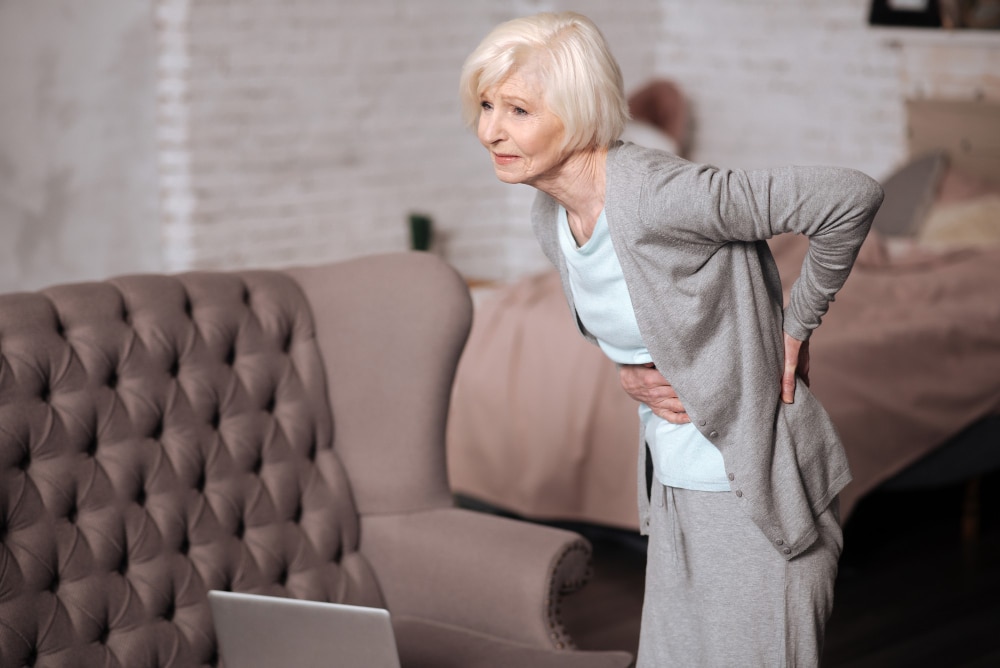 Waiting time
Depending on your level of needs you might wait between three and six months for a basic funding package. The remaining three tiers have a waiting time of between six to nine months.
Funding allocation
The funding packages currently range from $9,026.45 to $52,377.50 a year depending on the complexity of your needs. If you're in a position to do so, you're expected to also contribute financially to your costs.
Changes to the support in home care program
The number of Home Care Packages isn't the only thing that's changing. The design of the whole program is changing. For example, there used to only be two tiers of funding whereas now there are four.
The Australian government has allocated $10.8 million to redesign the "support in home care program". This is also in response to the Royal Commission into Aged Care. The idea is that it will "better meets the needs of senior Australians."
Read about great indoor and outdoor mobility aids for seniors.
Protecting your mobility equipment and assistive tech
We hope these changes are enough to protect our mums, dads, grandparents and of course ourselves as seniors. Because independence and mobility from youth into our golden olden years is not just a nice-to-have. It's a basic human right.
Blue Badge Insurance understands this. It's why we provide affordable, comprehensive insurance to safeguard your mobility equipment and your assistive tech. From the wheelchair and mobility scooter to the wheelchair accessible vehicle or disability modified car. If these are accidentally damaged or stolen we'll help you pay the costs of repair or replacement.
Find out about our wheelchair insurance and mobility scooter insurance. With a disability parking permit you can get up to 25% discounted disability car insurance too! We also offer assistance dog insurance and pet insurance to help cover their vet treatment costs, damages they might cause other people or property, and more!
Click below to start your plan today.