You know Australia has a big problem when 77% of people we recently surveyed say they've been forced to turn away from an outing due to no available accessible parking spaces. This often happens because people without permits park there. Making an accessible parking complaint at the time is important – as a wave of complaints build up, parking proprietors and local authorities will hopefully be forced to make changes.
It's also one way to vent your frustration and in doing so help educate others who don't understand the impact this can have.
There are ways to lodge a grievance with an authority when you see people disrespecting these key spaces. This article will cover by state and territory.
Why accessible parking spaces are key
There's no excuse for illegally using a much-needed parking spot.
Accessible parking spaces provide simpler access to important locations for people with mobility challenges. They're closer to buildings to reduce the pain, fatigue and other difficulties for people with disabilities who access such areas. Disability parking permit holders are provided these restricted parking spots because they need them to make life easier.
Why on earth do some people without disabilities think they're entitled to use them? Examples like this make our blood boil.
Complaining about illegal or dangerous parking
As a road user, unfortunately it's a common occurrence to see drivers take the law into their own hands. And while some may feign an emergency or try to justify a 'quick visit', there's never a good reason to take an accessible parking spot.
Below we'll go over what it means to park illegally and how to make a parking complaint.
Firstly let's go over how to make complaints about people taking accessible parking bays without a permit. Note this avenue for complaint can also be used for highlighting people parking illegally on the side of the road or in other dangerous ways.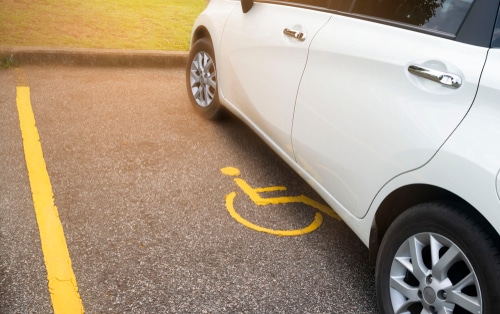 How to: Complaints about public parking areas
There are two main options for making an accessible parking complaint regarding misuse of accessible parking spaces in public areas. Local law enforcement and councils are you go-to in this respect.
Firstly, remember to take a couple of photos for proof and be sure to include the offender's number plate. A clear image demonstrating exactly what's happened can't be argued – it's there clear as day. Even better if the photo is timestamped.
Then:
Contact your local council. If you aren't sure about your council you can find a full map of all councils for each state here.
Contact your local police.
Provide them as many details as possible along with your photos. Also be sure to express how people illegally parking in permit-restricted affects your daily living. The more we educate about how detrimental it can be, the better.
How to: Complaints about private parking spaces
Hospitals, shopping centres and clubs, for example, are a bit different as they're privately owned.
Send your accessible parking complaint to the management of the centre, club or hospital. Send it to council to because the parking proprietor might have an agreement with local governments to allow parking inspectors to issue parking infringement notices.
You can also send your accessible parking complaint to your local Department of Transport. You'll need to include as much detail as possible; try getting the following:
place where the person parked
date and time
registration of vehicle and description
a brief description of the person (if possible)
Another option for both – App route
Snap, Send, Solve is an application that was released in 2016. It gives Aussies an easy way to make a parking complaint against those who misuse accessible parking or park illegally. You can do this anonymously if you like.
The app also covers potholes, vandalism and anything else you think your local authorities should be alerted to. According to the app "Your address will automatically be tagged, so your report is sent to the correct council or authority, all you have to do is confirm that the location of your report is correct."
You can read more about it here.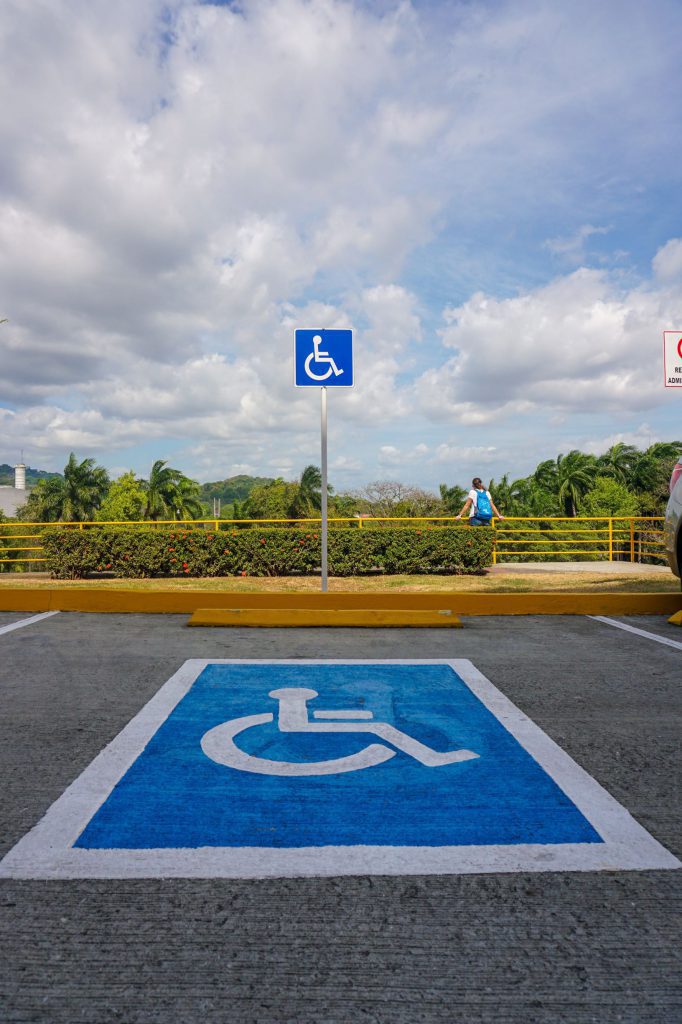 Accessible parking complaints involving misuse of permit
You can also file a parking complaint for misuse of a disability parking permit. This would happen when you find a person using a disability parking permit who doesn't appear to have an impairment.
We recommend you take caution here. Some permit holders may have medical conditions or disabilities that don't require a wheelchair or mobility device. Sadly, 74% of respondents to our 2021 Invisible Disabilities Survey have been verbally harassed or insulted for not 'looking disabled' when using these spaces.
Shockingly, 21% have encountered physical abuse for not 'looking disabled' when using a parking bay.
Anywhere in Australia, the main contact for dealing with illegally parked vehicles is the local police. If your state isn't mentioned specifically below then you have three options:
Contact the Police Assistance Centre on 131 444.
Or, use the Snap, Send, Solve app mentioned above anywhere in Australia if you'd prefer.
And/or contact your local council, however they will likely point you in the police's direction.
Some states/territories do have their own platforms for reporting parking complaints. Let's go over those and how you can do this.
Illegal use of parking permits in Queensland
The police force is responsible overall for enforcing parking rules in Queensland. However, some local councils are primarily responsible for enforcing parking rules in their area.
When filing a parking complaint in Queensland, you can either contact the QLD Police or look up and contact your local council.
Interestingly, fines for illegal use of accessible parking spaces doubled recently in QLD, to $533. Great to see.
Where to direct accessible parking complaints in Victoria
In Victoria, you can file your parking complaint by reporting the location of the vehicle on your local government website (here's Melbourne's for example). Police will then come and investigate further.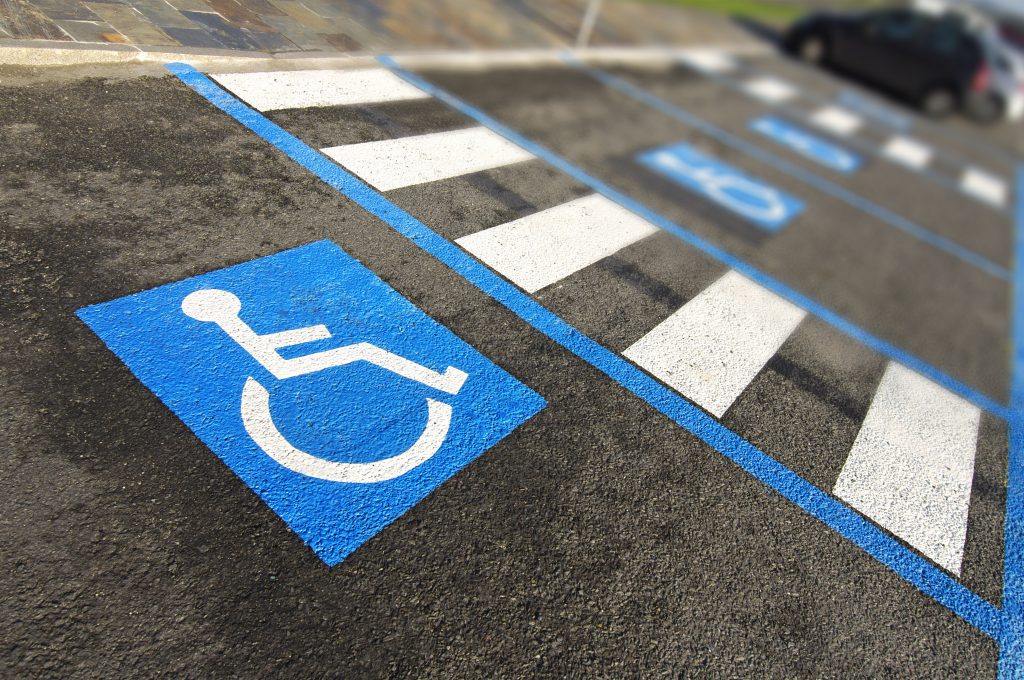 How it works in New South Wales
In NSW you have two options for reporting your parking complaints:
You need to firstly provide the Mobility Parking Scheme permit number or the name of the permit holder. They need to properly identify the holder of the permit to investigate the complaint. Then you must also:
Know a permit holder and allege they do not have a disability, or
See a person who doesn't appear to have a disability using a permit, or
Believe a medical practitioner has incorrectly approved a permit.
Like we mentioned above, you need to take caution in reporting misuse of disability parking permits. Because of this, the NSW government won't accept anonymous calls or emails. So be prepared to provide your personal contact details when filing your parking complaint.
Did you know that using an accessible parking space when your accessible parking permit has expired is also an offence? If you're accidentally parking illegally here's a guide on renewing your permit.
Sending parking complaints in the ACT
If you're in ACT you have two options to report your parking complaints for illegal parking. You can either use the online feedback form or call the Access Canberra Contact Centre on 13 22 81.
Northern Territory accessible parking complaints
For Darwin specifically you can use this tool to report the location of the vehicle with other information. They do give you the option to remain anonymous if you'd like. You can alternatively call 08 8930 0300.
For the rest of the Northern Territories you'll need to contact your local law enforcement. If you're unsure call 131 444 or your local council.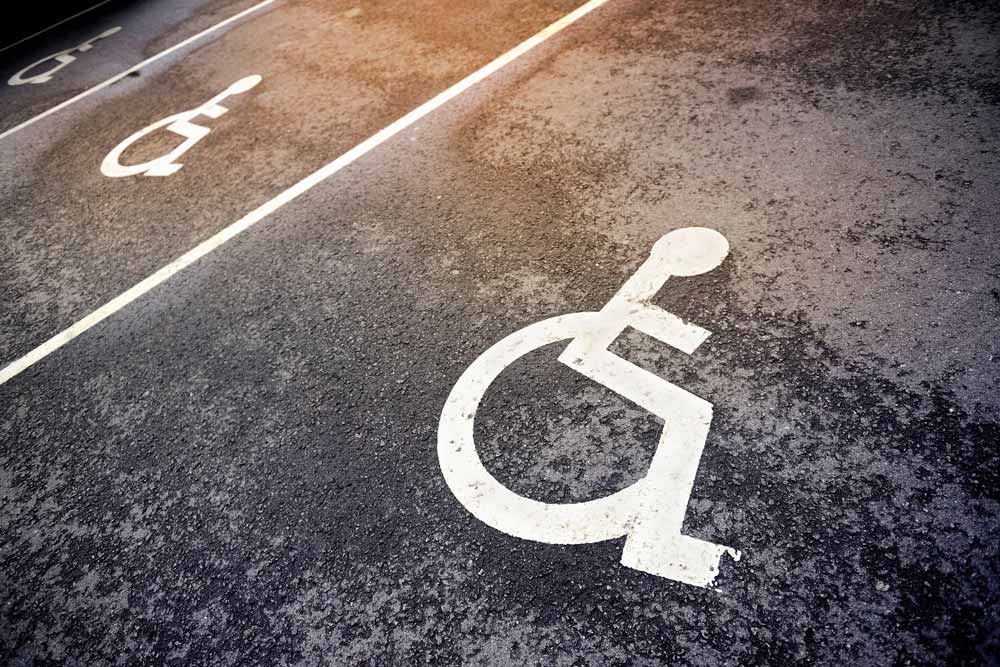 Planning on travelling to another state? Here's some info on using your disability parking permit in another state.
Want to read more about accessible parking spaces? We've answered common questions on disability parking here.
Help your city, now help yourself
Imagine your car or mobility equipment getting damaged, stolen or broken. As such an integral part of your independence, it's important that you protect these valuable assets. Our discounted car insurance for disability parking permit holders offers up to 25% off the premium. Plus, we have affordable wheelchair insurance and mobility scooter insurance as well as car insurance for wheelchair accessible vehicles and disability converted cars.
The best time to get insurance is sooner rather than later. Contact us today to find out more or get a quote.