Here we answer this question in full: "Can I use my disability parking permit in another state or territory?"
When visiting unfamiliar locations for holidays, work, or friends/family catch-ups, it's crucial to understand how your disability parking permit (DPP) can be used. To make the most of your time away, you want your daily adventures to go smoothly.
Anyone with a DPP knows accessible parking is essential to this. Especially over the holidays when parking is scarce in many tourist and family hotspots! This applies whether you're just popping out of your hotel to grab milk at the local shops or are travelling around seeing the sights.
That's why we're answering this question (and more) in this article. We also cover where to find accessible and pet friendly accommodation, plus some top facts.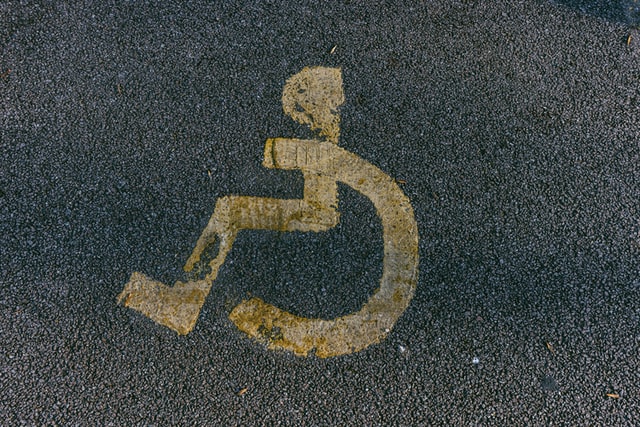 So can I use my disability parking permit in another state?
Yes! You're free to use your permit in another state or territory of Australia. Each one participates in the Australian Disability Parking Scheme (ADPS) – so your permit is recognised nationally.
It'll provide much the same benefits wherever you are, though this does differ slightly between jurisdictions.
Beyond that, every state/territory has flexibility to offer extra concessions for people who live locally. And remember that parking rules – standard and accessible inclusive – may be a little different between areas too.
We know you want to prep well for your trip, so we've listed the DPP links for each state/territory below:

Accessible accommodation for your holidays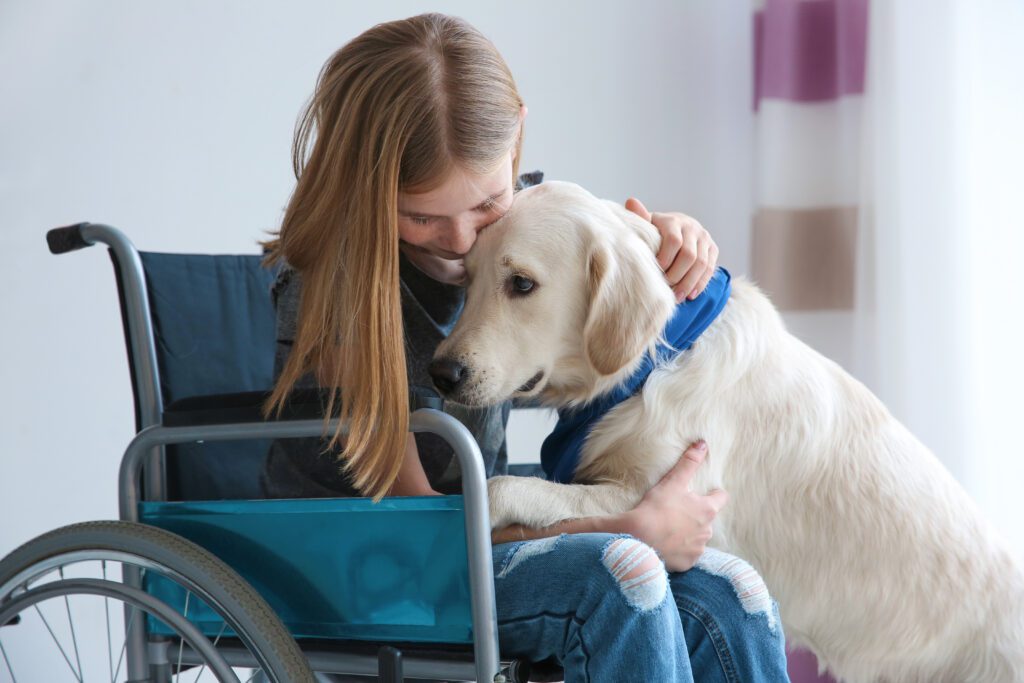 Want to also know some top holiday spots that cater to varied needs? If so, read on. And if you're taking your assistance dog or pet with you, we've listed top destinations that allow companion animals too.
On that, did you know Blue Badge Insurance now offers 25% discounted assistance dog insurance to safeguard your trusted helper's medical needs. Don't have an assistance dog but do have a beloved furry friend? If you're a disability parking permit holder, you're entitled to up to 15% off our pet insurance!
Now, here are some accessible destinations in Australia (and New Zealand just in case):
Also read about travelling with a wheelchair or mobility scooter to ensure you tick the right checklist. And if you're after comfy and stylish travel-fit clothing, you can't go past these Australian adaptive clothing brands.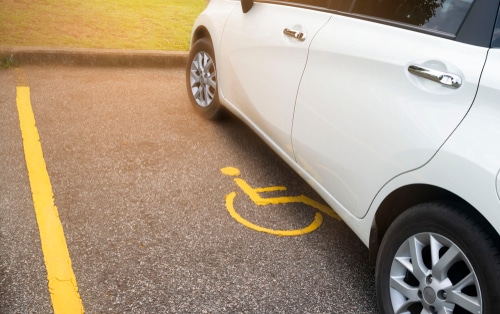 Using a disability parking permit in another state: More info
When you have a DPP, are wanting one or support someone with one, you'll have other questions. So we've compiled some answers via the links below to make life easier:
Also watch this video from the Australian Disability Parking Scheme for more DPP info:
Protect your most valuable asset
Now we've answered 'can I use my disability parking permit in another state?', here's another big question … Is your converted car or wheelchair accessible car insured? What about your wheelchair or mobility scooter?
Because if it isn't, your trip could end up a rollercoaster ride. Imagine your car or mobility equipment getting damaged, stolen or broken when you're away. Or any time for that matter.
Worry not! Our car insurance for disability parking permit holders offers up to 25% off the premium. Plus, we've really affordable wheelchair insurance and mobility scooter insurance.
The best time to get insurance is sooner than later. So contact us today to find out more or get a quote.