Finding an accessible toilet that's not in use or locked can be tricky at the best of times. Finding one after hours can be even harder; even if there's no one inside, it's probably locked. Thankfully the MLAK key can unlock many disability toilet facilities across Australia.
In this article Blue Badge Insurance explains what the MLAK key is and where you can use it. We also share who's eligible for one and how to get yours.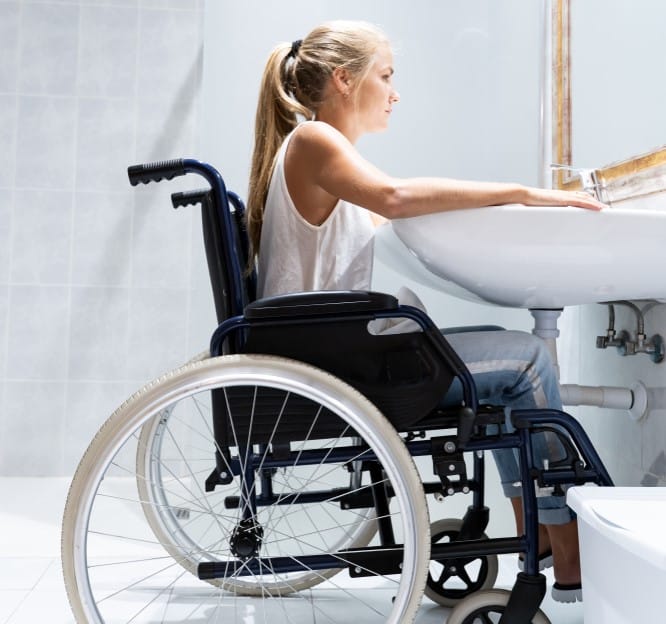 What is the MLAK key?
We've mentioned how an MLAK key can unlock many accessible toilets. But what exactly is it?
MLAK stands for Master Locksmiths Access Key
This master key is a system that works with a universal lock. The idea behind this key is that it gives people with disabilities access to public facilities and accessible toilets around the clock.
After all, you don't just need the toilet during working hours and you shouldn't be forced to stay home because of a lack of accessible bathrooms.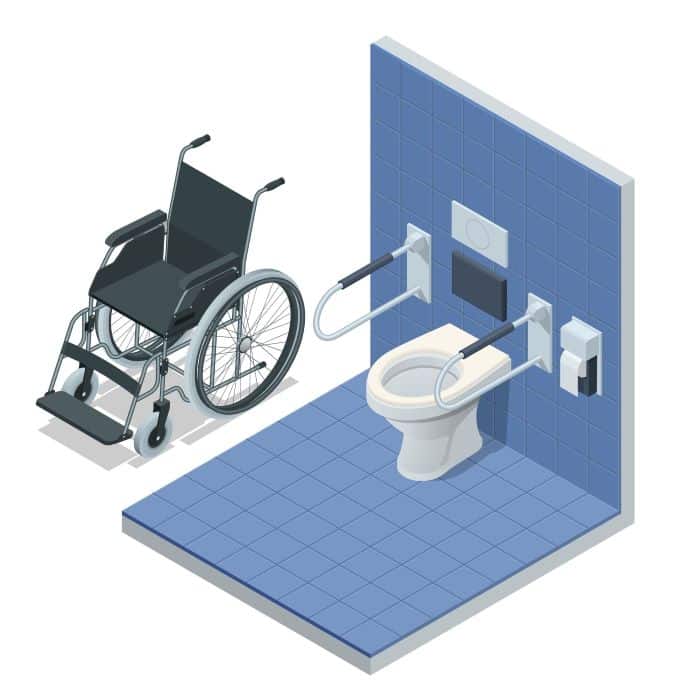 Where can I use my MLAK key?
The MLAK key opens a range of public facilities – not just accessible toilets – across Australia. This includes elevators at railway stations, inclusive playground equipment like the Liberty Swing and disability toilet facilities at shopping centres, national parks and council facilities.
The MLAK key also works for Changing Places facilities. Changing Places toilets cater to anyone needing more specialised disability toilet facilities.
These accessible toilets have a wider space around the loo itself so you can circle it in mobility equipment and there's space for someone to assist when need be. They also feature an automatic door, hoist system and height adjustable changing area (adult size).
Not every accessible toilet is MLAK enabled. Look for the MLAK signs to identify those that are:

Finding a MLAK disability toilet facility
Finding accessible toilets across Australia (especially when you need one) shouldn't take too long. Luckily, with a little advance planning it needn't be. There are a few maps you can check to see which public facilities and accessible toilets are MLAK enabled:
Watch this video about using your key in public facilities:
Am I eligible for the MLAK key?
Since the MLAK key is designed to making accessible toilets available for people with disability needs, not everyone can get one.
If you live with disability then you can get an MLAK key once you go through the application process. Or, if you're a carer, you can get one with written authority from a disability organisation, government authority, building owner, centre management or doctor.
Naturally, the next question is where and how to get one?
Where can I get my MLAK key?
Depending where you live in Australia, you may be eligible to apply for a complimentary MLAK key. If not, you can use the order form below to purchase one. Here's the rundown:
Free key for VIC
If you're a Victorian Companion Card holder then you're eligible for one free MLAK key. This is thanks to a Victorian Government partnership with MLAK. Find out more about getting your free key, here.
Purchasing a MLAK key
Anyone with a disability or who has written permission from one of the authorities mentioned under eligibility criteria can buy the key for $25. Find out more about ordering yours here.
But before you go, be sure to read this next bit…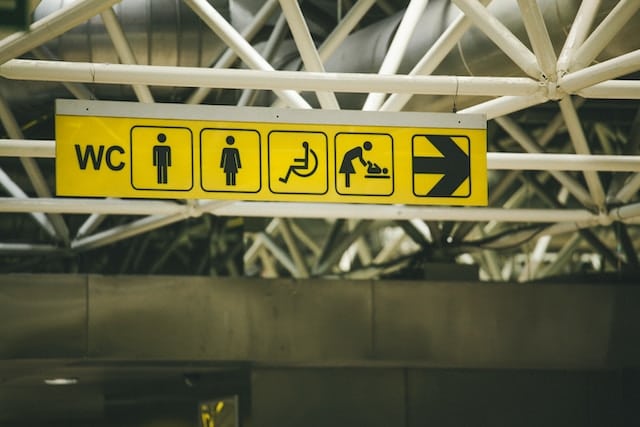 Protect your accessibility-enabling equipment
Whether you're using disability toilet facilities at an event or you're at home, it's a good idea to protect your mobility equipment. As Australia's first disability and independence insurance specialist, Blue Badge Insurance is here to help safeguard your mobility and your finances.
We know it takes time and money researching, choosing and buying the right wheelchair, mobility scooter or modified car. We understand that once you have these you shouldn't have to be without them for too long if they break or get stolen.
Because we understand this our wheelchair insurance and mobility scooter insurance policies are designed to protect your pocket and give you peace of mind. We also offer as much as 25% off car insurance for wheelchair accessible vehicles and disability converted cars.
Click below to get a quote today.