Did you know one in 10 people in Australia are caregivers? Being the carer of someone living with disability is complex. It can be incredibly rewarding to see the person you care for thrive despite their challenges, but it can also be physically and emotionally demanding. An estimated 40% of caregivers suffer from caregiver burnout. For that reason, you may have wondered about help for caregivers and/or what respite care is.
In Australia, you may be able to get respite care subsidised by the government. In this blog post, we'll discuss what it is, the different types available, how to find respite care, and how to pay for it.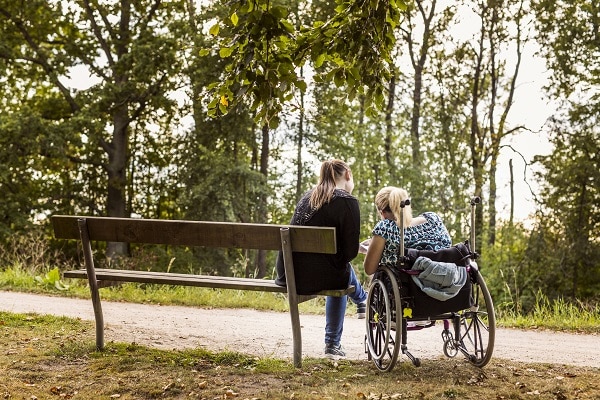 What is respite care?
For carers, respite care is a short-term break from caring for someone who needs help with their daily living. It can be provided in a variety of settings, including at home, in a community setting, or in a residential aged care facility.
Help for caregivers is vital to give you a break and prevent caregiver burnout. It can be for a few hours, days, or even a few weeks. Examples include:
A care worker comes to your home for a few hours each day to give you a break.
You take your loved one to a daytime care centre for a few days each week.
Your loved one stays in a respite house for a week while you go on holiday.
It gives you a chance to rest, relax, and recharge and also helps to improve the quality of life for the person being cared for.
How much does respite care cost per day?
For respite care in Australia, you may be able to get up to 63 subsidised days per year for residential respite care. The length of time depends on you and your loved one's needs, the type of help they're receiving, and the availability of respite care in your area.
An additional 21 days can be accessed, depending on factors such as:
Care needs
Carer stress
The absence of a carer
If more than 63 days are required, it may be possible to extend respite care by 21 days at a time, with approval from an Aged Care Assessment Team (ACAT).
In addition to government-funded help, there are also a number of private providers who offer a variety of lengths of stay. The average cost per day in Australia is around $50-$100, depending on the provider and the type of care that's provided.
What happens when you go into respite care?
For people with disability who are potentially heading into respite care, here are some things that might happen when you apply for it:
You'll be assessed by a care team. They'll look at your needs and preferences to determine the best type of respite care for you.
You'll be assigned a care provider. They'll be responsible for providing you with the care you need during your stay.
You'll be able to participate in activities. Providers often offer a variety of activities for their guests, such as social activities, games, and arts and crafts.
Your carer will have time to relax and recharge. It's a great opportunity to give them some time out to care for themselves so they can return feeling refreshed and ready to care for you again.
The specific details of what happens when you go into respite care will vary depending on the type and the provider you and your carer choose.
Caregiver burnout
Caregiver burnout is a state of physical, emotional, and mental exhaustion that can occur when someone is providing care for a loved one who's ill, living with disability, or elderly. It's a common problem, affecting an estimated 40% of caregivers.
The symptoms of caregiver burnout can include:
Physical symptoms: fatigue, headaches, muscle aches, stomach problems, sleep problems
Emotional symptoms: anxiety, depression, anger, guilt, resentment
Mental symptoms: difficulty concentrating, forgetfulness, decision-making problems
It can have a significant impact on your health, relationships, and ability to provide care, so it's important to recognise the signs of burnout and to take steps to prevent it.
If you're experiencing burnout, there's help for caregivers that you can access. Together with respite care, you can talk to your doctor, a therapist, or a support group. There are also many online resources that can provide info and support.
Remember, you're not alone. Caregiver burnout is a common problem, but it's one that can potentially be prevented, managed and treated.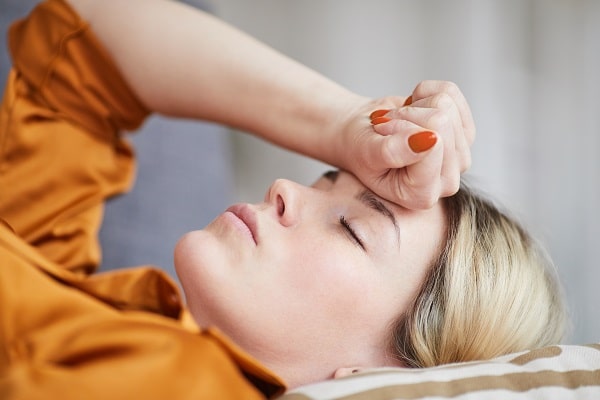 Resources
Here are some resources that can help you explore accessing respite care in Australia and help for caregivers:
Here are some of our blog articles that you may be interested in as a carer:
Protect their vital equipment
Be it a converted car, wheelchair, or scooter, your loved one's mobility equipment is a vital part of their independence. If it gets stolen or broken it can be costly to fix or replace.
You can get as much as 25% off insurance for wheelchair accessible vehicles and disability converted cars or disability car insurance with Blue Badge Insurance. These disability inclusive plans help pay for repairs or replacement. Also find out about our wheelchair insurance and mobility scooter insurance.
Click below to get a quote.