So, you're officially an NDIS participant. One of the most crucial decisions outside of choosing your support channels is choosing your NDIS plan management option. As a participant, you have the choice of self-managed, plan-managed, and NDIA-managed. Or even a combination of all three! But what does it all mean?
Here's a breakdown of the different options. Hopefully, this will help you decide which NDIS plan management option is the right one for you.
The different NDIS plan management options
During your NDIS planning meeting you'll have to choose how you want to manage the plan once it commences. This is just one of the things you'll tackle during the planning process and after receiving your plan. For more information on the steps to take once you have the plan in-hand, read our blog "What Happens After Getting Your NDIS Plan?"
As mentioned above, there's a variety of plan management options available to NDIS participants. You can choose the same plan management option for your whole plan, or combine them to suit your needs.
Each plan management option has their pros and cons, so the eventual choice will depend on your circumstances. To help you understand what might be right for you, let's take a look at the four management options available.
Self-managed NDIS plan
Self-management means that you or your nominee have control over where and when you spend your funding. It also means that you are responsible for paying invoices for the supports received through your plan.
What are the benefits and drawbacks of self-management as an NDIS plan management option?
One of the major benefits of the self-managed plan is that you have a lot more independence and flexibility around paying for and organising your supports. If you want to have control over management, selection, employment, and payment of your supports then self-management grants you this.
You can also choose registered or unregistered support providers, which may be a bonus if there's a particular service provider you want to work with. Regardless of whether your provider is registered or not, they must still meet industry requirements. And of course, they must be able to assist you in achieving your NDIS goals (read about setting your NDIS goals here).
You're also not bound by price guide limits with this option. This means that if you want to pay more than the NDIS recommends for a support you can.
However, the extra flexibility and control does mean you take on more responsibility than on other NDIS plan management options. You're spending funds that have been allocated carefully by the NDIA, and allocated to certain categories at that. So, you'll need to first make sure you can actually spend the funds in whatever way you're hoping to, then keep track of payments and invoices or receipts to show how your funding has been used.
You'll also need to make sure you budget correctly and don't over-utilise your funds throughout the year.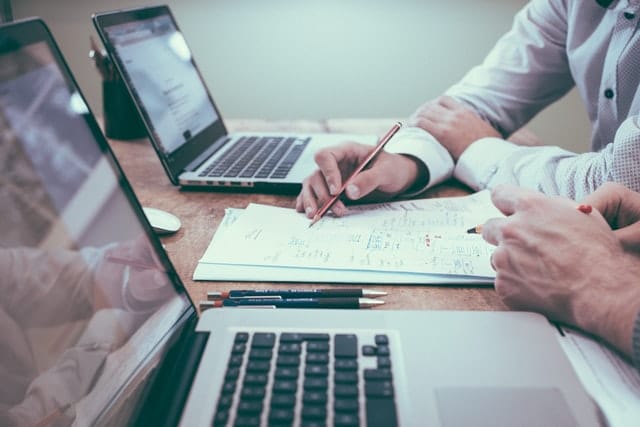 Plan-managed NDIS plan
In this NDIS plan management option, you receive funding for a plan manager. A registered plan manager (who could be an individual or an organisation) then pays your providers throughout the plan period. They also help with budgeting, financial reporting, and allocation of funds.
Read our advice on what to look for in an NDIS plan manager here.
What are the benefits and drawbacks of the plan-managed option?
Choosing the plan-managed option gives you flexibility but without the responsibility that comes with a self-managed plan. It also gives you a partner to help you navigate the NDIS funding and make the most of your budget, while still allowing you to have input.
Your plan manager acts as a link between you and the NDIA, and can organise and pay for your supports while still giving you autonomy over how and when the funds are spent. If you don't want to have to keep track of payments, budgets, and receipts yourself, this can be a good middle ground.
This NDIS plan management option also allows you to choose unregistered or registered support providers that will help you meet your goals. Just be sure to communicate any specific desires around this to your plan manager.
However, if you choose the plan-managed option you'll have to stay within the price guide limits set out by the NDIS for any service or support you require.
NDIA-managed NDIS plan
With this NDIS plan management option, the NDIA controls your payment of providers. This is usually the default plan management option offered.
What are the benefits and drawbacks of an NDIA-managed plan?
If you choose to go for an NDIA-managed plan, it's quite a hands-off approach when it comes to receiving payment requests from service providers and paying them in return. The NDIA approves all of the contractual arrangements (via service agreements from your providers that you sign and return) and pays your providers directly.
Having said that, you should still check into your NDIS myplace portal budget area on a regular basis. Ensure your providers are claiming for the right amount of time and money as time goes on. You're the one who knows how much time you're spending with them, so only you can know for sure that they're charging correctly.
As for getting your preference of service providers, you'll be able to choose from a list of NDIS registered ones. With this NDIS plan management option you can't use unregistered ones.
One important thing to note is that even with this plan management option the NDIS participant still needs to choose and manage their own service providers. If you aren't able to accomplish this and need everything organised for you, then you need a support coordinator. Here's how to find a good NDIS support coordinator to help you out.
Want more responsibility rather than less? Or perhaps you'd like to try and stretch your funds a bit further (e.g., by negotiating prices with providers)? You may find that an NDIA-managed plan is too restrictive for your needs.
Combined approach to NDIS plan management
As the name indicates, the combined approach allows you to have different NDIS plan management options for different supports within your plan.
You should discuss this with your planner as it can be a complicated way to manage your plan.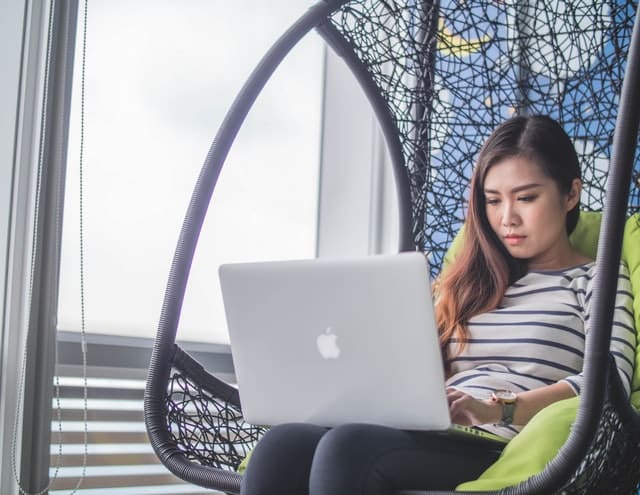 How do I decide which NDIS plan management option is right for me?
When deciding which plan management option is best for you, take your day to day life and other circumstances into consideration. Do you have enough spare time and resources to self-manage your plan, and are you comfortable navigating the system alone? Or are you new to the NDIS and not ready to tackle things by yourself just yet?
Consider whether you would prefer to give up a bit of control and flexibility in exchange for less pressure and responsibility when it comes to your NDIS plan.
If there are sections which you are particularly invested in managing yourself, or which you really don't want to venture into, then a combined plan could be a good way to develop some independence over the parts of your plan that you want to take over.
Remember that there is no right or wrong plan management option. The best solution for you is the one that fits into your lifestyle.
Don't forget the insurance!
Phew, that's a lot to absorb. Remember to protect your essential disability-related equipment too. Taking out insurance on your wheelchair, disability converted car, mobility scooter, or just your car (as a disability parking permit holder) means that you can protect the things you rely on for your improved quality of life.
NDIS plan management options – over to you
What plan management option did you choose, and what do you like and dislike about it? Let us know by leaving a comment – we'd love to hear your thoughts!