If you've been to your local shopping centre lately spaces marked "Parking with Prams" may or may not have been on your radar. These are the numerous parking spots situated near entrances that are sometimes more prevalent on one level than on others. And these sometimes outnumber accessible parking spaces.
The sign depicts a somewhat abstract person pushing a pram and what we've noticed is that in a growing number of parking centres, parking with prams spaces are outnumbering accessible parking spaces. What is with that?!
Have you wondered why parking with prams spaces are suddenly so popular? Or even been tempted to use one because the accessible parking spaces are full?
Read on to find out all about parking with prams spaces, where they came from, and who's allowed to use them.
Parking with prams: a courtesy service
Private car park operators don't legally have to provide designated parking with prams spots. But they sometimes provide them as a courtesy to parents requiring extra space to get children/prams in and out of the car. Or who need to be located closer to the entrance for greater child safety.
Of course, there's a win for parking operators. It's easier for parents to get to malls, shops, and other high-traffic areas so they can spend money.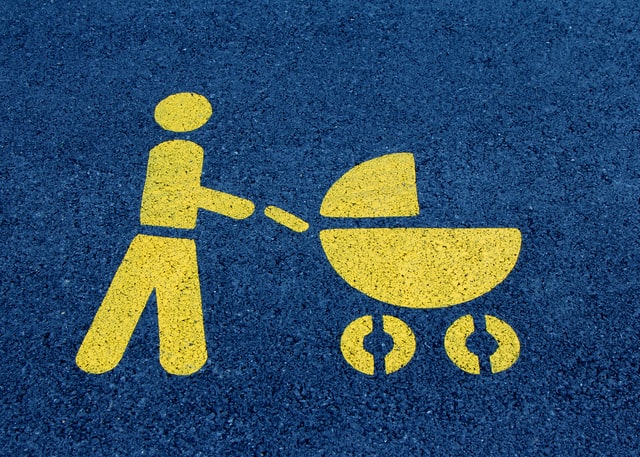 Not enough accessible parking
There's no denying parking with prams spaces can make life easier for young families. However, disability parking permit holders can feel frustrated when these spots significantly outnumber accessible parking. It doesn't seem fair.
After all, disability parking permit spaces are vital for many Australians who live with disability. If there aren't accessible spaces available, people often have no option but to return home. Our recent research shows this to be all too common.
Invisible disabilities
77% of the hundreds of disability parking permit holders who answered our Invisible Disabilities Week Survey have gone home empty-handed due to all accessible spots being occupied.
It may sound exaggerated to some, but people living with significant mobility issues really do require this parking. They need the extra space to enter and exit cars, might need to slide a wheelchair in and out, or can't walk longer distances to reach the shops or services.
Even if they have one of the many invisible disabilities, so not obvious to onlookers, they've qualified for that parking spot through a rigorous system.
When accessible parking spaces aren't available, you can see why there's such a strong temptation to use parking with prams spaces instead.
So what are the rules around parking with prams spaces? Is it legal for disability parking permit holders to park there?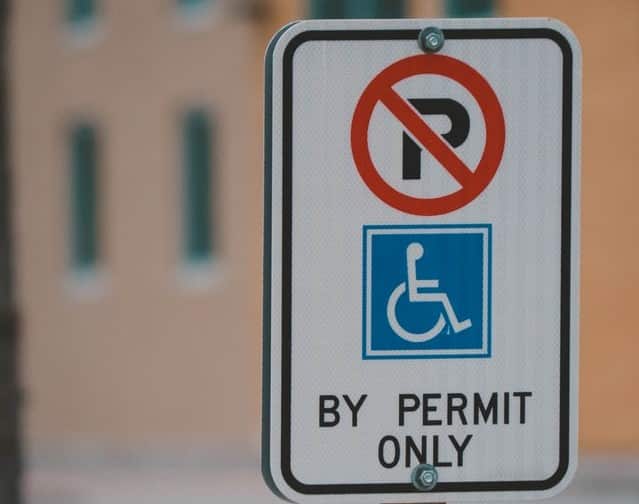 What does the law say about accessible parking?
From a legal standpoint, parking with prams and accessible parking are very different.
Disability parking permit spaces are require – by law. Every parking provider in Australia must provide them. That means that all local councils and businesses like shopping centres and medical centres legally must provide disability access parking.
Australian law governs how large these spaces must be, where they should be situated and the minimum number of spaces required. Learn more about the design of accessible parking spaces here.
Parking providers that don't provide adequate accessible parking can be fined. Additionally, anyone parking there without the right permit can also be fined. If you live with disability and think you might quality, find out how to get a disability parking permit. Without it, you can't legally use accessible spaces.
What does the law say about parking with prams?
There are no such laws when it comes to parking with prams spaces. There is no legal obligation to provide these spaces. They're simply offered to make life easier, and often aren't even enforced by parking providers. Which is why you'll sometimes see people taking advantage of them.
Drivers don't need to display a permit or provide any proof that they're travelling with children. Basically, you rely on people to do the right thing.
Having said that, while you can't be fined for parking in a parking with prams space, these spaces are intended for parents using prams. It isn't unreasonable for parents to use this benefit, so it's considered impolite to park in one if you don't need the extra space.
Can I park in a parking with prams space?
Legally speaking, yes you can. Because there are no laws dictating how these spaces work, anyone can legally park in a parking with pram space. That said, some city councils (such as this one in Brisbane) have been issuing punishments for people abusing the spots.
Given these spaces are provided to make things easier and safer for people with young children, we suggest only use parking with pram spaces if you have no other choice. And by that we mean, if there are no accessible parking spaces! Which we know happen way too often.
Disability parking permit holders don't get first pick
Unfortunately, not everyone understands parking with prams spaces are available for everyone – and we would argue disability parking permit holders should top this list.
As a result, people with disabilities often get harassed for parking in these spaces. This is perhaps because of lack of understanding. But then again, they're often harassed regularly for using accessible parking spots too… More on that in our article about Invisible Disabilities Week 2021.
We've outlined some tips below on what to do if someone harasses you.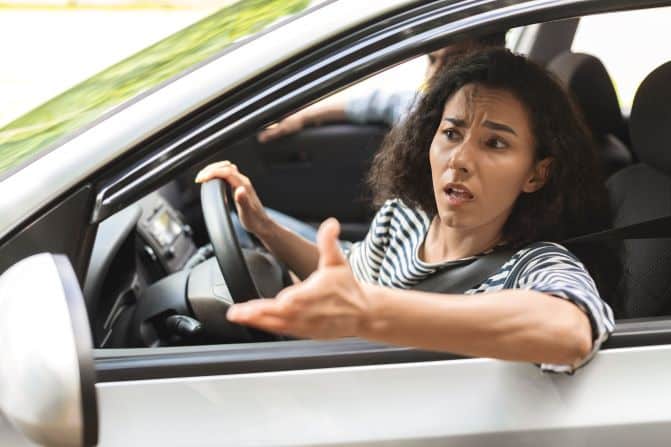 Confrontations over parking spaces
People can become quite passionate about parking spaces. And unfortunately, things often quickly get heated because one person feels another is cheating the system.
Many people don't understand the importance of accessible parking for people with disability. Or they assume there's always enough to meet demand. It's one of many disability parking myths that abound.
Tensions can be particularly high at peak times like Easter and Christmas. Usually car parks are crowded and people are stressed. Unfortunately, these are also the times when accessible parking is hardest to find. This is why it's important to keep calm and steer clear if you sense danger. Your safety is more important than a parking space.
What to do if you're harassed over parking
Here are some things you can do if you're harassed for using a parking with prams space:
| | |
| --- | --- |
| Stay calm | Explain that you require accessible parking and you're legally allowed to use the space. Don't get angry, raise your voice or swear. |
| Stay safe | If someone is making you feel frightened or unsafe, find a parking attendant or police officer or go into the nearest shop and explain your situation to a staff member. |
| Document the problem | If someone harasses you, try to get their license plate number. Make a note of the date and time that something happens and take photos of any damage to your car. Keep any notes left on your car. If there are any witnesses to the incident you could ask them if they would be willing to make a statement. |
| Make a report | If anyone threatens you, is violent or damages your property, report the incident to police. |
| Make a complaint | The first place to register a complaint is with the owner of the carpark or shopping centre. It's best to make a complaint in writing. Take your time and calmly explain what happened. If you're not happy with their response, contact your local council or state MP. |
Got a disability parking permit?
Blue Badge Insurance knows disability parking permit holders are usually safer drivers. That's why we reward you with cheaper insurance premiums and offer discounts of up to 25% on your car insurance.
Find out about our disability car insurance for disability parking permit holders.