Maybe you live with Parkinson's disease, or someone you know does? That's likely – Parkinson's affects more than 10 million people in the world, including 100,000 people in Australia.
Because the symptoms of Parkinson's disease are not evident at all times, it's sometimes considered to be an invisible disability. This can mean people living with it encounter misunderstanding and ignorant behaviour from others.
Blue Badge Insurance is turning on the spotlight in recognition of World Parkinson's Day this Sunday. So invisible doesn't mean silent.
Parkinson's disease (PD) – symptoms, prevention and treatment
Parkinson's is caused when cells in the middle of the brain begin to die or stop functioning.
These particular cells are those responsible for making a hormone called dopamine. We need dopamine to communicate messages between our nerves that help control our muscles and to tell us when to feel pleasure, satisfaction and motivation.

Did you know that coffee helps our brain produce dopamine? Studies show drinking coffee may help reduce the risk of getting Parkinson's. Exercise and good nutrition are said to also help prevent Parkinson's disease – this article explores in more detail.
What are the symptoms of Parkinson's disease?
Parkinson's disease symptoms vary in breadth and severity. Everyone who lives with it experiences it differently. Some of the main symptoms of PD are:
Trembling/shaking – often first in the hands, fingers, legs, or arms.
Stiff muscles – stiffening muscles are often painful and restrict the ability to move.
Slowed movement – movements can become slower over time (e.g. walking or standing up from a chair).
Reduced coordination/balance – this can cause a person to hunch, stoop or fall over.
Loss of automatic movement – this can include movements such as blinking and swaying your arms while walking.
Changes to speech – slurring, lack of tonal inflection or speaking faster or softly are often symptoms of Parkinson's.
Symptoms gradually become more severe over time and in many instances will result in needing to use a wheelchair or mobility scooter. Parkinson's affects about 50 percent more men than women and the full range of symptoms is extensive. You can view a fuller list here.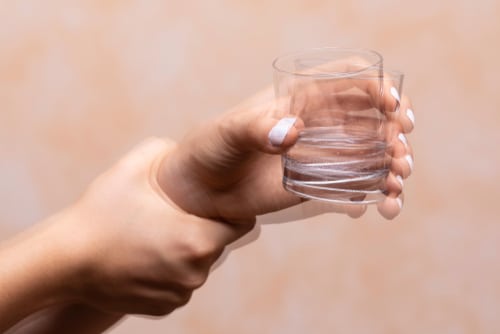 How do you treat Parkinson's disease?
Although there's no known cure for this disease, a range of treatments can help to reduce the severity of symptoms.
Some ports of call for treatment include:
Neurologist
Movement disorder specialist
Nutritionist
Physical therapist
And, of course, your local GP is the foremost port of call. They'll help steer you in the right direction towards diagnosis stage and then support you throughout the ongoing disease management.
Spotlight on Parkinson's disease
By sharing their Parkinson's status publicly, many well-known people have helped to raise awareness about PD. Because people often identify with celebrities, they've reduced the stigma around the illness.
Today, Blue Badge is supporting those who live with Parkinson's by sharing some of the celebrity quotes on PD.
Billy Connolly
In 2012 Billy Connolly was voted the UK's most influential stand-up comedian of all time. In the same year, he was diagnosed with Parkinson's disease. One year later, he shared the news about his diagnosis publicly for the first time.
In an interview with Sky News, Billy Connolly talks about having Parkinson's. He says "I get upset. Because certain things go wrong, your brain goes adrift and affects your body, and so you walk differently, you walk like a drunk man sometimes.
"And you're frightened you'll be judged on it. And you shake sometimes. Sometimes you can't get your money into your wallet… your change, and the waiter has to take it from you and put it in."
Billy has stopped performing stand-up comedy because of Parkinson's, saying, "the Parkinson's has made my brain work differently and you need to have a good brain for comedy."
Although he stopped one art form Billy has found another – he now expresses himself via popular fine art.
Neil Diamond

Neil Diamond is one of the best-selling musicians of all time and has sold more than 100 million records worldwide. In 2018, he was diagnosed with Parkinson's while he was on his 50 Year Anniversary World Tour . He still plays music but doesn't do tours anymore.

In an interview with The Associated Press, he describes living with Parkinson's: "Well, I'm doing pretty well. I'm active. I take my meds. I do my workouts. I'm in pretty good shape. I'm feeling good. I want to stay productive and I still have my voice. I just can't do the travelling that I once did, but I have my wife there supporting me (and) friends.
"It does have its challenges, but I'm feeling good and I feel very positive about. I'm feeling better every day. Just dealing with it as best I can, and just keep the music coming."
Michael J Fox
Renowned actor Michael is perhaps the most famous of celebrities who live with Parkinson's disease. He is perhaps the most outspoken too, via his commitment to raise awareness of the disease and raise funds for the Michael J Fox Foundation for Parkinson's Research.
The Foundation's 'single urgent goal' is 'Eliminate Parkinson's disease in our lifetime.'
He says about the disease: "Often people with Parkinson's think that if you're symptomatic it's reflective of some kind of flaw. It's not, it's purely a scientific thing" and "I've opened up about Parkinson's on TV to destigmatise it".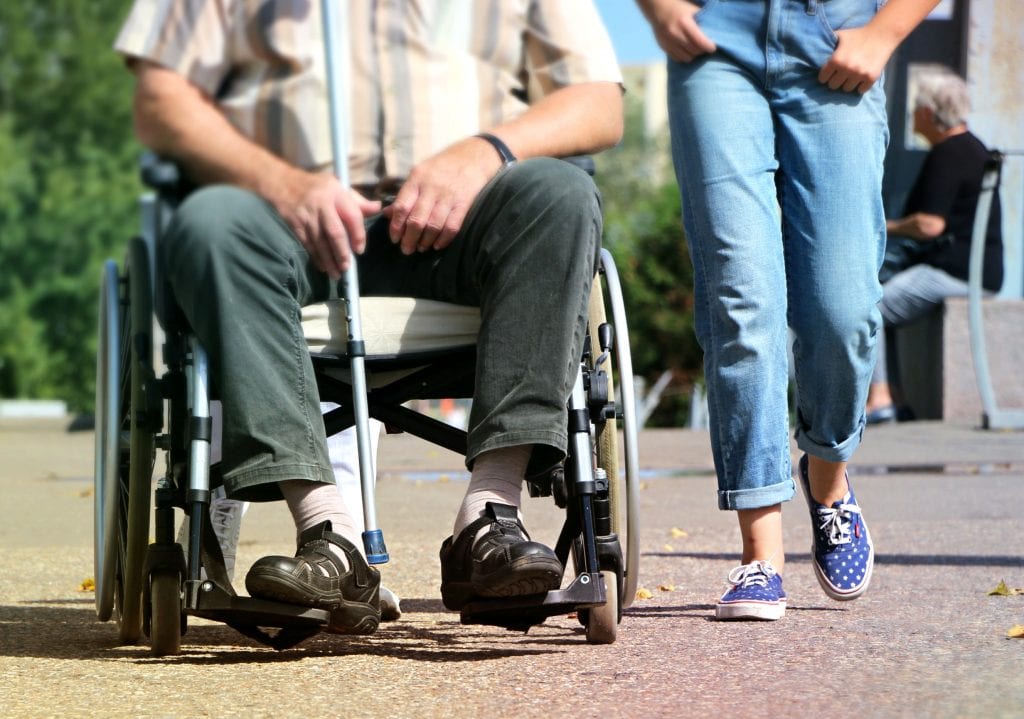 Parkinson's long-term disability
Reduced ability to move can result in the need to use a wheelchair or mobility scooter, both of which are costly to buy. If this is your situation, consider protecting your mobility equipment in case of breakage or theft with wheelchair insurance or mobility scooter insurance.
Your disability equipment insurance can save you money by covering these costs up to the agreed amount on your policy. Blue Badge also provides insurance for disability converted vehicles and their drivers. That way you, your family and carer can be covered (if listed on your policy).
Parkinson's disease – over to you
Do you or a loved one live with Parkinson's? Tell us about your experience in the comments below. Introduce yourselves to us on Facebook with a photo of yourself to accompany your story.