Are you looking for pet friendly accessible accommodation over the Christmas holidays? While this used to be far more difficult, the world is becoming a more inclusive and understanding place. Thankfully, more hotels, Airbnbs and other accommodation types are being designed or updated for improved accessibility.

In this guide, we look at a holiday house, forest resort, hotel, houseboat and country cottage. All have been designed to be pet friendly accessible accommodation. If they're not available over the summer holidays perhaps you can look into booking for later in the year… Or if you're not keen to travel too far then keep these suggestions on your back pocket for future years.
Pet friendly accessible accommodation across Australia
A short note before we look at each accessible holiday destination. Be mindful of COVID-19 related travel restrictions before you book your accommodation (and flights, if you're venturing that far).
When making an accommodation reservation, always be sure to let the establishment know your specific needs. For you and your pet. This way, you will know what to expect in terms of safety rules and regulations.
Booking ahead applies to heading out and about too. Doing so means social distancing patron limits won't cause you to be turned away from visiting, say, a restaurant or museum at the last minute. On that note, if it's been a while since you've been out you might want to read our article on how to practice social distancing.
A key to a COVID-safe travel experience is to always practice good hygiene and if possible, wear a face mask whenever you are in public. Here are some great tips on how to wear face masks properly and take care of them.
Now, back to pet friendly accessible accommodation options… Noting that each of these holiday destinations allows pets but do require advance notification of your furry friend.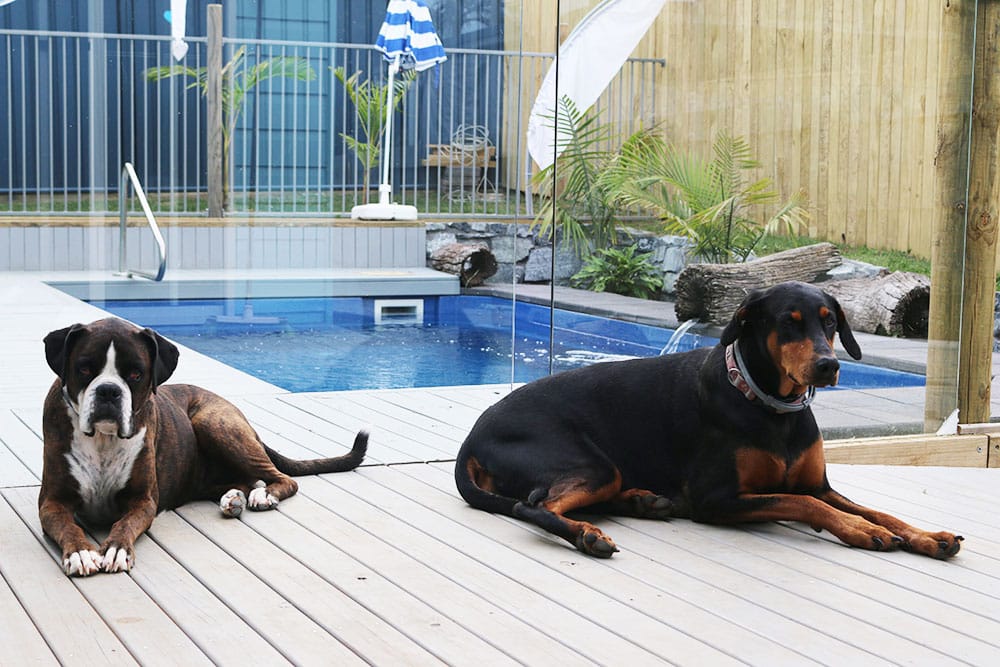 Beach house
Seafarers Diamond Beach is a pet friendly, wheelchair accessible beach house with a private pool in Diamond Beach, NSW. This house has three bedrooms and two bathrooms and a fenced garden where pets can play and relax. The nearby Diamond Beach is 400m away and is dog friendly. The local Black Head beach surf club offers beach wheelchair hire.
The beach house also has the following:
Accessible parking
Extra-wide entrance ramps, pathways, doorways, and hallways
Wheelchair accessible bathroom with roll-in/open wide shower, adjustable shower hose, glide under vanity + grab bars and shower chair
Pool with handrail and pool hoist
Separate carer's facilities
Carer support available by arrangement
Electric lift leather lounge chair
An extra special touch is that the owners meet you at the house when you arrive. They can answer any questions you have about operating the various equipment. They're also happy to share tips for travelling around town, such as where to spot dolphins and whales or which cafes welcome pets!
Forest resort
Byron Bay Rainforest Resort in Byron Bay, NSW was first established in 1987 as the Wheel Resort and was designed to be fully accessible. The coastal resort has nine unique cottages which are spacious, pet friendly and fitted with screened verandas. The estate offers 12 hectares of landscaped rainforest gardens, wetlands and diverse birdlife.

The resort offers the following mobility amenities:
Wide doorways
Bathroom handrails
No steps
Low kitchen benches (be sure to let them know if you want this, as only some cottages have this)
15 metre saltwater swimming pool with ramp access
Over six acres of resort pathways which are suitable for wheelchairs
Professional and personal care services by arrangement
Specialist equipment
Just be sure to let the resort know you're coming with your pet so they can plan ahead. They also ask that you only bring your fur baby if they're very well behaved.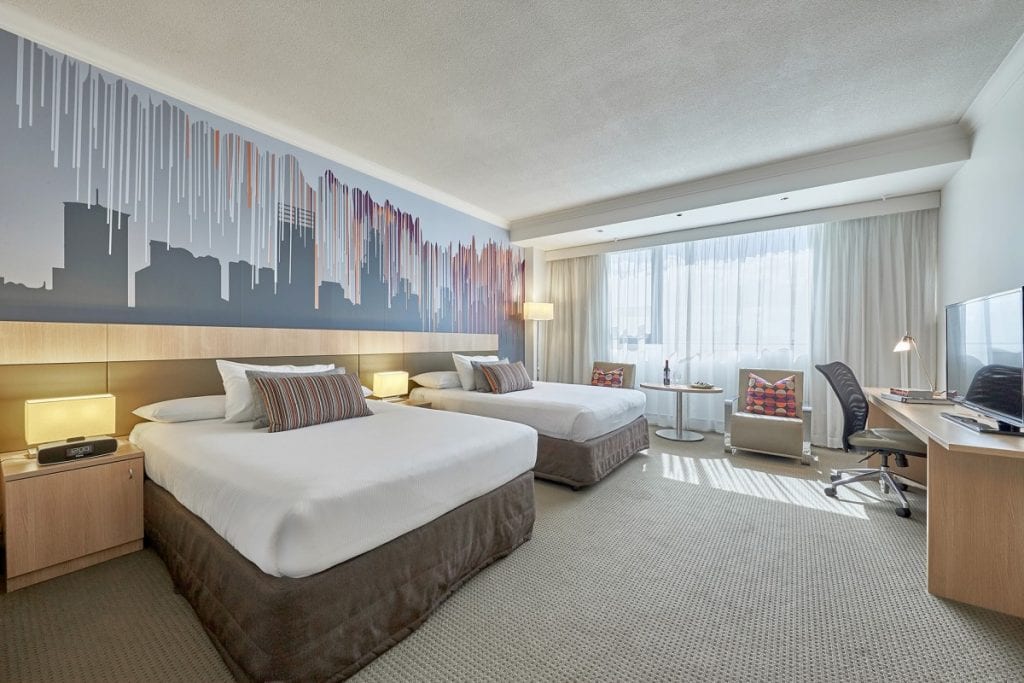 City hotel
Mercure hotel in the heart of the Perth business district has accessible accommodation and is guide dog friendly. The hotel has spacious bathrooms, wheel-in showers and handrails all designed around comfortable mobility. An in-house team is on standby to assist wherever necessary and to make travel with your support worker and guide dog that much easier.
When it comes to accessible accommodation that is friendly for animals beyond guide dogs, Quest Apartments welcomes cats and small to medium sized dogs.
As for whether Perth is an accessibility-focused city, it seems to be. This website gives a lot of detail into the efforts the city has put into universal design and the range of accessible transport options. Also, this website lists eight places in Perth that are easily navigated with a wheelchair or mobility scooter.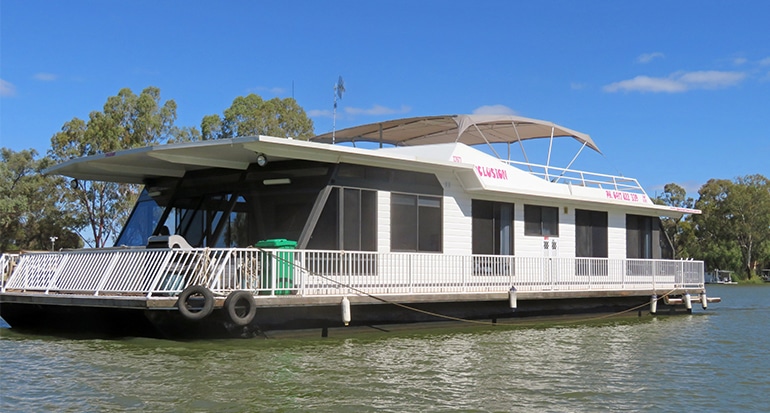 Houseboat living
'Inclusion'is a pet friendly wheelchair-accessible houseboat in Riverland, SA. This large houseboat has been outfitted with a tailored safety access ramp, wheelchair accessible bathroom and additional bathrooms. Inclusion has five bedrooms that each come with a queen size bed that can be split into single beds as required. The boat's tailored accessible amenities have been designed by a couple with work experience in disability services.

When you stay at the houseboat, you will have access to the following:
Onsite disabled parking
Sling lifter – bring your own sling
Two electric hospital beds
Accessible toilet seat
Commodes
Grab bars
Step free shower
Shower chairs
Space under bed for hoist
Step free throughout
The entire houseboat is 20m x 8.5m, which offers a spacious and comfortable time away from home. The houseboat is maintained to a high standard and is compliant with Marine Safety Regulations. It also meets Environment Protection Authority (EPA) compliance.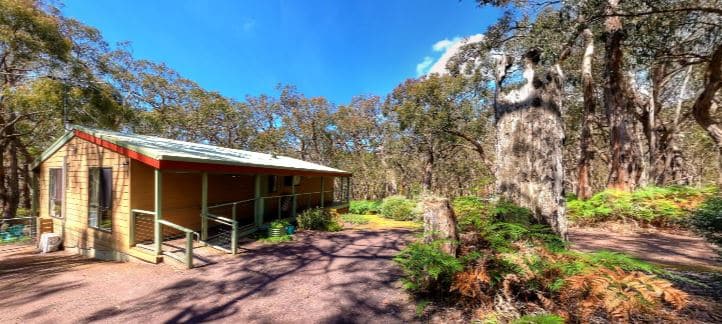 Country cottage
Known as the Igloo cottage, this beautiful ranch-style cottage in Bambra, Victoria is designed to accommodate all levels of mobility requirements. The interior is stylish, practical and pet friendly. Vast open wooded grassland with views surround the cottage on all sides. The cottage has ramp access, widened doors, a wheel-in shower, rails in the bathroom and quarter turn taps.

They say this is accessible ranch living at its most comfortable. You can watch a virtual tour video of each room – this also shows the outdoor deck and gardens which surround the cabin.
Pet friendly accessible accommodation shares
Do you know of any outstanding pet friendly accessible accommodation in Australia? Or was your 'accessible' holiday accommodation not so? It's so important we all find out what to expect, and which places truly provide what they promise. Share your story about pet friendly accessible accommodation via our Facebook page.
Protect your pet and your wheels on holidays
From house boats to cottages, Australia has some of the most scenic and accessible accommodation in the world. You'll want your mobility equipment repaired ASAP if something goes wrong on holiday, right? Give yourself the peace of mind that comes with wheelchair insurance or mobility scooter insurance.
Holidays usually also require car travel. If you have a disability parking permit, your friends, family or support worker drives your car, or if you have a WAV or converted car, consider getting disability car insurance. This way you can truly enjoy your holiday without the added risk of a financial loss if anything happens to it or your mobility equipment inside it.
Lastly, have you considered Blue Badge pet insurance to protect your pet, while you're home and away? Get vet care anywhere in Australia with one of our three simple, affordable plans.