Comparing disability car insurance policies to find the best one for you is crucial. You want to ensure your vehicle, mobility equipment and people who drive your vehicle are safeguarded from unexpected costs. As well as you, the owner.

Did you know many general insurers have no specialist knowledge of the specifics of wheelchair accessible vehicles (WAV's) or converted vehicles? And they will usually charge a higher insurance premium on a car which has had a disability conversion. Ouch.
Why? As we explain in our 'Consider a Disability Insurance Specialist' article, most insurers group disability conversions in the same category as luxury and performance modifications. And because they lack the deep knowledge of the disability vehicle and equipment landscape, they could offer you a policy which does not give you the full range of cover you need.
But if you know what to ask them in the beginning, you will know what is right for you. And what is not. And you will be able to make an informed decision. So, what questions should you ask?

Here are some of the most important questions to ask when comparing disability car insurance, so you get the protection you deserve.
Will I be charged a higher insurance premium for my WAV or converted car? Why?
As mentioned, general insurers often see disability conversions in the same way as luxury or performance modifications. Luxury and performance cars tend to be more expensive and they have a higher risk of being stolen or driven in a riskier way. So, insurers charge more to cover for the possibility of risk.

But a disability conversion is a need, not a want. And insurance statistics show that drivers living with disability (and even those who drive them) drive more carefully. So, when comparing disability car insurance you should find this reflected in a fair premium.

As Australia's first disability car insurance specialist Blue Badge discounts premiums by up to 25% for disability parking permit users. We know people living with disability tend to be safer drivers and we are a pure-play disability insurance specialist. We know this market back to front, so are confident in giving our customers a fair go (deal).

And we understand that independence is not a luxury; independence is every person's right.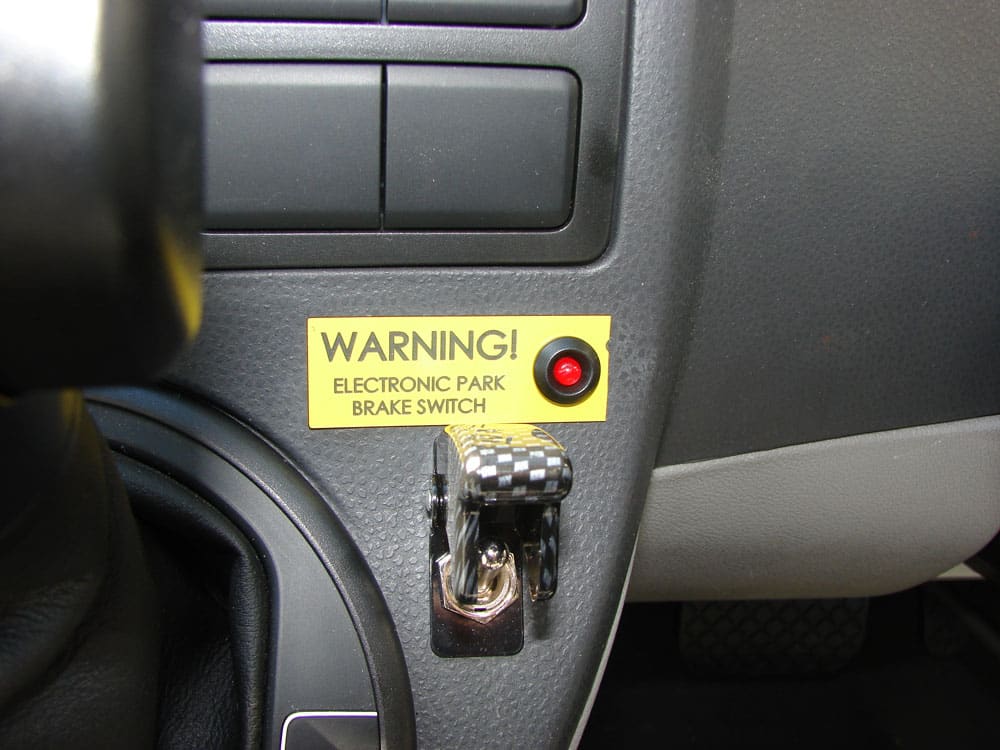 What types of conversions are covered?
When comparing disability car insurance providers you should find that specialist disability insurance providers offer cover for a wide range of conversions. This shows an in-depth knowledge and understanding of the importance of these modifications.
As a disability car insurance specialist, Blue Badge offers insurance on all these conversions:
Side wheelchair entry
Hand controls
Wheelchair docks and restraints
Wheelchair storage
Drive from wheelchair
Foot steering
Rear hoist
Left foot accelerator
Swivel seat
Wheelchair accessible vehicle
Pedal extensions
Spinner knobs
If you are still in the process of choosing your modifications, you can also read features to look for when buying a converted car or wheelchair accessible vehicle. Be sure to also have in depth conversations with an occupational therapist and the providers of your chosen conversion/s. Take some time to find what will be right for your individual circumstances.
Will my carers be covered if they drive my car?
Blue Badge offers disability car insurance to cover multiple drivers under one policy.
If your family, friends, carers, or support workers drive your car, we can provide them with cover. When you request a quote, let us know who you would like to have included in your policy.

We also offer up to $1,000 in cover for carers/support worker's tools of the trade. That is something a lot of people don't even think about when looking into disability car insurance. But it is important.

Will my conversions lose their insurance value over time?
Yes. However much you have paid for your conversions, to have them replaced will cost you more in the future. This is because as time goes by the price of workmanship and the cost of materials increases.

So, if a conversion cost $10,000 five years ago, the price will have increased over time, and it could now cost you $15,000 to replace. Some insurers will not pay this extra cost while some will cover that extra cost until the conversion is a certain number of years in age.
The right specialist disability car insurance can offer you greater protection over these increasing repair/replacement costs. Blue Badge offers full replacement value cover until your conversion is five years old, then applies a sliding scale to its replacement value.
We are proud to offer this cover, and our customers are happy too – read what Craig from South Australia says.
Do your research on which insurance provider offers what and decide what is important to you.
How can I find out how much my car's conversions will cost to replace?
Having been in the business for many years now, we have built a relationship with most of the disability car converters across Australia. This means we can talk to them and help you find out what the replacement cost of most conversions will be.
When comparing disability car insurance providers and speaking to them directly, really quiz them on their knowledge of this aspect. It is crucial to you safeguarding your investment.
Will my conversions be covered if my car is stolen or damaged?
When you take out a policy you can decide which accessories, modifications and/or conversions you want to insure. You can also choose from two ways to insure your WAV or converted car:

1. Do you want to insure your car for a fixed amount? This means that if you need to replace your vehicle, you will be insured for the same amount you originally paid for it. Remember to keep in mind that the price of the same car might cost more in the future.

OR

2. Do you want to insure your car for the market value? This means that if you want the same vehicle and conversions however many years down the track, even if they cost more, you will be covered for the whole amount.
Our insurance is designed around your preferences and designed to give you flexibility. So, your car and your conversions can be covered. The total amount you are insured for will be written on your Certificate of Insurance.
Will my wheelchair be covered in my car?
If your wheelchair is damaged or even stolen while it is in your car, our comprehensive car insurance will cover the cost up to $5,000 for fixing or replacing it.

We know your wheelchair is just as important in daily life as your vehicle is – likely much more so. So we also offer comprehensive wheelchair insurance.
If my car is stolen, will I lose my ability to travel until I get a new one?
Your car is tailored to your specific needs. We understand that if it is stolen it will take time to replace. While you are between cars, we will pay $150 a day for up to 28 days so that you can hire a disability-specific rental car or taxi.

On that note, if you are ever looking for a list of WAV hire companies then visit here.
Comparing disability car insurance – your questions answered
With so many questions, it can be comforting knowing that we pride ourselves on having the right answers to suit your needs. Which is why our comprehensive and tailored disability car insurance is made to help safeguard your continued mobility.