For every 700 babies born in Australia one will be born with cerebral palsy. Worldwide, roughly 17 million people live with this disability and about 34,000 of these people live in Australia. In 2012 the Cerebral Palsy Alliance launched World Cerebral Palsy Day and this year they're asking for breakthrough accessible technology ideas.
The deadline to submit ideas is 29 September. There's an old saying that necessity is the mother of invention, and this is certainly a case in point with cerebral palsy because it affects mobility and can hinder speech and cognitive capacity.
Accessible technology could make a world of difference so get involved in this year's campaign.
World Cerebral Palsy Day – 6 October
Every year World Cerebral Palsy Day takes place on 6 October. It's a chance to learn and grow social awareness around this disability and, of course, a chance to be empathetic. Ideally we could already live in a world that was completely accessible but there is much more to be done. If we all work together, we can eventually get there.
Cerebral palsy is a largely misunderstood disability yet it's lifelong and has no known cure. Until a cure is discovered this disability can still be an engine that motivates for better accessible living. This year, that's exactly what World Cerebral Palsy Day is bidding for.
As mentioned earlier, the Cerebral Palsy Alliance is running a campaign that invites people to submit their accessible technology solutions. The campaign is called Millions of Reasons and anyone can support it.
Millions of Reasons campaign
There are several ways to get involved in the Cerebral Palsy Alliance campaign. Here are three steps to share your breakthrough accessible technology ideas:
Submit your ideas here (entries close 29 September)
Vote for your favourite ideas from 29 September – 6 October
Get inspired with our articles on smartphone accessibility features, creating an accessible home and the latest assistive technology. If you want to get involved in other ways, scroll down below to "More ways to support World Cerebral Palsy Day".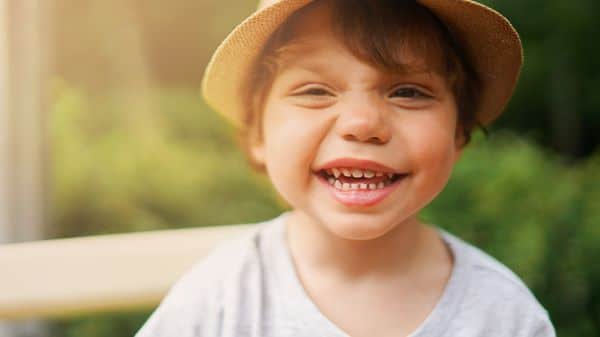 What is cerebral palsy?
Cerebral palsy is the result of a brain injury that usually happens to a baby developing in the womb. However the injury can happen before, during or after a baby is born.
Researchers can't single out one cause that leads to the brain injury but several factors increase the risk. These include premature birth, loss of oxygen in the womb or during birth, low birth weight and viral and bacterial infections (in the mother, foetus or baby).
The effects of the condition can be wide ranging and include physical disabilities like visual and mobility impairment through to cognitive and speech disabilities. 25% of people with this disability also have epilepsy. That's all great motivation for sharing your accessible ideas this World Cerebral Palsy Day.
Besides the broad range of ways a person can be affected, the severity can be varied too. It could have a relatively small effect on some reflexes or posture, but it may also result in the need for a heavily specialised wheelchair. Among children, it's the most common disability.
Watch this interview with three people who share their lived experience of cerebral palsy:

More ways to support World Cerebral Palsy Day
Besides sharing your own accessible ideas, you can get familiar with a bunch of free resources the Cerebral Palsy Alliance has put together for anybody to access and share. By informing yourself then spreading the word, you're also spreading awareness and understanding.
Here's a few ways to get involved:
Share the factsheets at your school, university, community or workplace (via online or in hard copy)
Participate and raise funds in the STEPtember campaign
Share the Millions of Ways campaign on social media
The gallery of ideas can be shared too!
Print out the Millions of Ways event poster and put it up somewhere lots of people will see it
Print or share online the 'What is cerebral palsy?' poster, putting it somewhere with high people traffic
Do a presentation to at an institution you belong to, using this ready-made slide deck
Use the hashtags #MillionsOfReasons and #WorldCPday for social posts to boost awareness
Protecting mobility and independence
Blue Badge Insurance supports Australians with physical disabilities like cerebral palsy by helping you safeguard your mobility equipment. A custom mobility scooter, wheelchair or modified car costs a lot and takes a long time to arrange. Once you have it, keeping it safe is essential. You'd never want to be without it longer than necessary.
We know that and we work with people who use mobility equipment every day. We understand complex mobility needs and the equipment that helps support them. Protect yours with a wheelchair insurance plan or mobility scooter insurance plan. With a valid disability parking permit, you can also get up to 25% off disability car insurance. You pay a little toward your insurance plan each month so that if your car, wheelchair or scooter ever break, or they're stolen or damaged, your plan helps pay the cost of repairs or replacement.
Protect your mobility on World Cerebral Palsy Day but also every other day of the year! Click below to start your quote.