Renowned Australian adaptive fashion label Christina Stephens has launched its new collection, titled Unwrapped. This isn't just en vogue-style accessible fashion. It's also the inaugural adaptive clothing range from the world's first quadriplegic fashion designer, Carol Taylor. In 2022, Carol joined Jessie Sadler, CEO and Founder, as Partner and Lead Designer in the Christina Stephens label.
"Our recent collection has been designed specifically for prosthesis wearers, quadriplegics, paraplegics, those with dexterity issues and people who are part-time or permanently in a seated position."
– Carol Taylor
In this article we share insights from the powerhouse duo behind the fashion label, Jessie and Carol. We're also sharing the real-life story that inspired items in the new collection (think wedding bells). Then find out how the Unwrapped Collection takes adaptive clothing to new heights in supporting various disabilities.
Christina Stephens elevating accessible fashion
The dynamic duo behind the Christina Stephens adaptive clothing label launch are Carol Taylor and Jessie Sadler. The label was founded by Jessie and is named after her mother Christina and father Stephen.
Jessie realised the gap in the inclusive and accessible fashion industry after her mother had an accident that damaged both elbows. For a period, this stopped her mum from being able to dress independently.
"The best thing about having a business partner is that we get to bounce ideas off each other, we both have unique and varying styles but invariably end up meeting somewhere in the middle."
– Carol Taylor
Jessie and her mum went shopping for something adaptive, but the clothing they found wasn't just downright unfashionable. It was like wearing a bag. Quite literally, all it did was add insult to injury! That's when Jessie left her career as an energy expert and applied her business prowess to launching her adaptive fashion label.
Carol, who is an artist and lawyer, joined the Christina Stephens label in 2022. They celebrated this iconic partnership and friendship by showcasing their designs from the Unwrapped collection at the 2022 Australian Fashion Week.
Now, for the first time, selected pieces from their adaptive fashion collection are available for purchase. About 80% of their customers are successfully using NDIS funds to buy adaptive clothing designs.
Watch this video showcasing the Unwrapped Collection at Australian Fashion Week:
Behind the Unwrapped adaptive clothing collection
Christina Stephens is not like other fashion labels. The adaptive clothing brand plans on launching each new item as it's ready rather than holding out until entire collections are complete.
"We don't want to keep our customers waiting any longer, so as soon as a look is ready, we'll release it to you straight away. No more "big" collection drops – individual looks straight to your door as soon as it hits the store!"
– Jessie Sadler
These designers also talk to, interview and listen to the individual people whose disabilities are specifically catered to by these accessible fashion designs. In fact, that's just how the Unwrapped collection started.
"The inspiration for the Unwrapped Collection came from an international Zoom conference on the topic of accessible fashion," says Carol. She describes how "in that meeting there was a young groom, also a quadriplegic, and soon to marry his able bodied fiancé.
At the end of the conference the other disabled guys were teasing him as boys do about the upcoming wedding night. Initially he went along with the joke but you could've heard a pin drop when he said "I will never know what it is to unwrap my bride". I felt a pang of sadness followed by a flash of inspiration.
I thought to myself no one should be denied access to intimacy, it's a basic human need.
Jessie Sadler and I immediately set about designing a tasteful aqua blue 3-piece lingerie set, complete with magnetic closures and Swarovski crystal encrusted loops sufficient in size to enable a thumb or teeth to undo the garment at several key points."
The genius of accessible fashion design
So what is accessible fashion? To begin with, it's much more than just incredibly good-looking clothing, it's genius!
When you browse the Christina Stephens website you'll be able to choose from pants that can zip off while you're seated in your wheelchair to fabric that mitigates pressure sores and pants with a secret opening and pocket for a catheter.
"Adaptive clothing has for the most part, valued function over fashion. We're beyond proud to finally fuse the two and give our customers something they actually want to wear."
– Jessie Sadler
If there's a physical requirement, the Christina Stephens dynamic duo can dress it with panache. No problemo! That's what you get from designers who know and understand the lived experience of disability.
Carol says, "A partnership is like a marriage, sometimes you bump heads but you also get to create magic on a daily basis with your best friend."
"Our designs are deeply influenced by the lived experiences of individuals with disabilities, including my own, as well as the perspectives of our customers. We genuinely listen to their feedback because, ultimately, they are the ones we design for. We take pride in incorporating the lived experience of disability into our designs."
– Carol Taylor
In fact the adaptive fashion label's slogan is Wear What You Want. And we couldn't agree more, clothing can literally be a game changer. Blue Badge spoke to Carol to find out more about the innovative ways Christina Stephens makes it easier to dress well and healthily while living with disability.
As head of design and production, Carol shared with us the knowledge, research and science behind Christina Stephen's Unwrapped Collection. Find out how these designs are wheelchair, prosthetic, limited mobility and dexterity and temperature regulation-friendly, with what Carol has to say next.
Christina Stephens designing for spinal health
"Now when it comes to adaptive clothing, I may be totally biased. But I strongly believe that it plays a crucial role in promoting spinal health.
There are the obvious mental health benefits of feeling empowered and happy within yourself when you know you look hot and have the choice to wear what you want, not just what you're given.
Then there are the physical benefits of clothing designed to meet your needs especially when it comes to things like pressure sores. That's why we developed our special seamless "bucket bum" pants, which allow customers to freely wear what they want without the fear of nerve pain or pressure sores.
Pressure sores are incredibly dangerous, and their consequences are often underestimated. Our seated jeans, soon to be released, have undergone extensive textile research and development to create custom denim blended with soft and sustainable fabrics like Lyocell. This design helps prevent pressure injuries by providing a soft internal surface."
Adaptive clothing for prosthetics
"A similar approach has been taken for individuals who use prosthetics. We carefully listened to their needs and concerns and recognised that durability and sustainability are significant issues due to the friction between prosthetic and fabric.
Moreover, temperature regulation becomes problematic for those with limb loss and they also require access to adjust their prosthetic as needed. Taking our customers' feedback into account, we have developed a unique and innovative approach to our prosthetic denim designs, aiming to address these challenges.

Designing adaptive clothing involves considering various aspects. Sensory-friendly fabrics are not only crucial for individuals with sensory issues but also for those who experience sudden and extreme fluctuations in blood pressure caused by their body's inability to temperature regulate."
Read our interview with Carol on how autonomic dysreflexia affects blood flow and temperature regulation. 
Accessible clothing for dexterity and mobility
"People with dexterity and mobility issues appreciate features like pull tabs and easy access. The design process goes beyond simply replacing buttons with magnets, since magnets may not suit everyone."
Carol tells us the adaptive clothing collection includes the 'Raglan sleeve', one of the earliest known adaptive clothing designs. The Raglan sleeve extends diagonally from under the arm to the collar.
By having the sleeve designed this way, it supports greater movement and is easier to put on than the traditional sleeve design.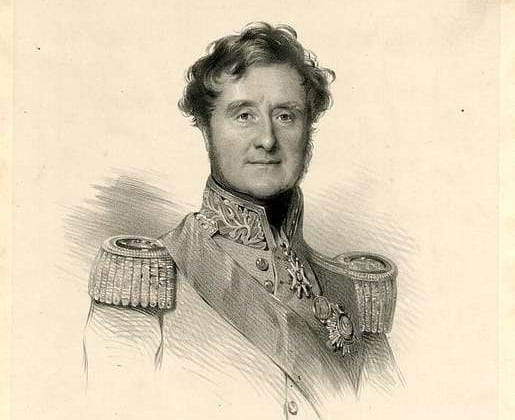 The influence of adaptive clothing history on Christina Stephens
Although the world of fashion is "finally starting to cotton on to the concept of adaptive fashion," Carol says it isn't entirely new. In fact, the Raglan sleeve is a part of history with a great story behind it.
Carol tells us "Officer Fitzroy Somerset, who later became Lord Raglan, was among the wounded in the Battle of Waterloo and lost his right arm. But this guy wasn't about to let this setback cramp his style. With his trusty tailor by his side, they developed a new shirt design.
"While we don't see many folks swinging their swords these days, the enhanced mobility provided by this design remains relevant, especially when considering the physical exertion required for individuals who use manual wheelchairs constantly."
– Carol Taylor
This Raglan design allowed for greater freedom of movement, enabling Lord Raglan to dress easily and wield his sword effectively. For this reason we have fully embraced the Raglan sleeve design in our Unwrapped Collection."
Look good, feel safe with adaptive fashion and mobility equipment insurance
Dressing for disability has never been this fashionable. Kudos to Christina Stephens for making Australia proud. It's great to know a homegrown adaptive clothing label is leading the way with a few other daring adaptive clothing fashion brands.
There's nothing like dressing for health and beauty to give you a sense of wellbeing. Another way to feel great is knowing your invaluable mobility equipment is safeguarded by specialist mobility equipment insurance. As Australia's first disability and independence insurance specialist, Blue Badge is committed to offering affordable, quality insurance.
Have a sneak peek at our wheelchair insurance, mobility scooter insurance and disability car insurance. Plus, with a disability parking permit, you're eligible for up to 25% off car insurance for wheelchair accessible vehicles and disability converted cars. Click below to get a quote today.
*Lead image features Bella Herrmann wearing Christina Stephens