In the latest news, the NDIS Early Childhood Early Intervention Program (ECEI) is now accessible for kids up until they turn 9 years old. Until now, the NDIS early childhood approach was for children aged under 7. This additional two years gives parents and Early Childhood Partners a longer runway to work with young children experiencing developmental delays or disabilities.
Importantly, it means that children can receive continued early intervention support as they move into their first years of primary school. This article looks at the significant impact this can make in a child's life.
We also explore how the ECEI program works and how the age changes to NDIS for children will be rolled out. Plus, you'll learn how to work with your Early Childhood Partner and NDIS Local Area Coordinator when your child turns 9 years old and needs to transition out of the NDIS early childhood approach.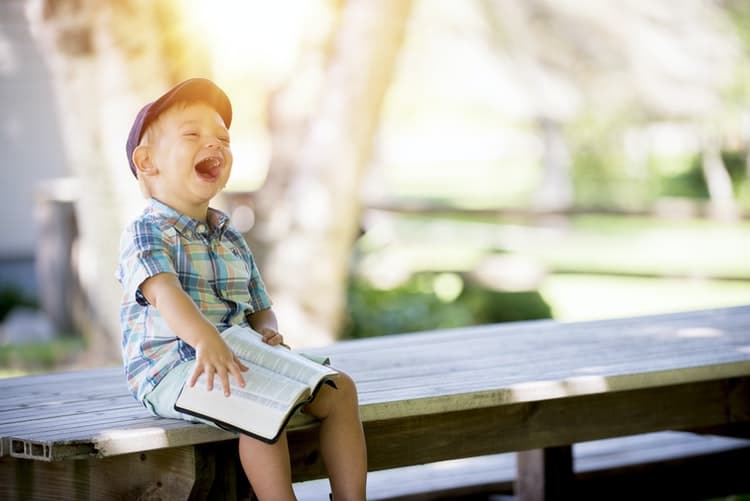 What is the NDIS definition of early childhood intervention?
The NDIS Early Childhood Early Intervention program is different to the rest of the NDIS scheme as it's designed around a core developmental stage. Young children are in a core developmental stage where they're growing and developing at a fast rate.
It's a time when the brain and body are highly adaptable and open to learning new skills.
In other words, early childhood intervention is the period where children are more receptive to intervention than they would be at any other stage of their life. Because of this adaptability, intense supports are provided with the hope of reducing or eliminating the need down the line. That's the overarching goal of the early childhood approach.
Not sure what this might entail? Watch this video for real-life stories from parents with children in the NDIS ECEI program:
Why is the NDIS Early Childhood Early Intervention cutoff age changing?
From 1 July 2023 the NDIS has extended the age range for its early childhood approach from under 7 to 9 years. This development is a result of the NDIS Early Childhood Early Intervention Reset.
This change aligns with the World Health Organisation's definition of young childhood, which is from birth to eight years. This change is significant because it allows a child to have continued support as they enter primary school and adapt to this new phase in life.
Rolling out NDIS for children under 9 (previously 7)
The NDIS early childhood extension to children under 9 on 1 July 2023 still entails a roll-out, so there are bound to be bumps along the road. For example, one issue is that ECEI participants who turned 7 before 1 July 2023 would have transitioned out of the scheme.
Before we look at what happens when you exit the NDIS Early Childhood Early Intervention Program, here's the new age access rollout:
Children already accessing the NDIS Early Childhood Early Intervention Program who are turning 7 after 1 July 2023 will remain in the program until they're 9 years old. Find out further down what happens when they turn 9 years old
However, program participants whose 7th birthday was before 1 July 2023 will transition out of this early childhood approach even though they're not yet aged 9
Children under the age of 9 who require NDIS support for the first time will be eligible to apply to join the NDIS Early Childhood Early Intervention Program
If you've had the benefit of the ECEI program for one or more years, you'll be wondering what happens next. Especially if you believe your child needs continued funding. Read on…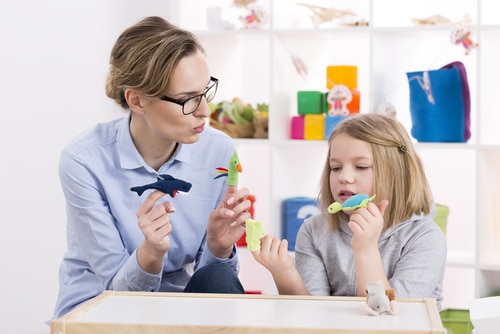 What happens when your child turns 9?
As your child moves through the intensive early childhood support scheme over the years, you'll work with an Early Childhood Partner. If your child transitions into the main NDIS program after the age of 9 (previously 7) then you and they will then work with an NDIS Local Area Coordinator instead.
As your child approaches the age of 9, there are two possible routes to take, depending on their ongoing needs:
Transitioning out of the NDIS. In some cases the support a child received during the early childhood approach will conclude and they won't need further support (more on this next)
Transitioning to the main NDIS scheme. Children who require ongoing support after the early childhood approach is over will need an access request made to join the full NDIS scheme (more on this further down)
Let's look at what both of these transitions entail, starting with the first route.
#1. Transitioning out of the ECEI / NDIS
By the time your child turns 9 (previously 7) and has navigated the ECEI program, their needs may have changed or decreased. For instance, a child may outgrow (or be close to outgrowing) a developmental delay.
This could mean they no longer need support or need a much lower level of support. If this happens, and your child has no disability diagnosis, they very likely won't receive NDIS funding.

In this case, the NDIA will support your transition to mainstream supports. They'll help you find out what your options are, for example, community health support and Medicare.
Read about NDIS Changes to Assistive Technology Provision for Children under Seven. 
#2. NDIS for children turning 9 years old
At some point after your child turns 8 (previously 6) years old, they'll begin their final 12-month ECEI plan. Talk to your Early Childhood Partner during this time about transitioning into the NDIS main scheme. Or, transitioning out.
Towards the end of these 12 months your child's need to move to the full NDIS scheme will be assessed.
Work with your service providers
Your Early Childhood Partner should be able to help you figure out if your child is eligible for continued support from the NDIS. However, they don't make the final decision, the NDIA does.
More importantly, the professionals your child has been engaging with throughout their time on the NDIS Early Childhood Early Intervention should give you their professional opinion on whether further support is needed.
Their assessment reports and/or letters of support will help you gain access to the full NDIS program. Your Early Childhood Partner should be able to talk you through the steps for doing so, well in advance of those final 12 months ending.
Plan far in advance
Ultimately it's the NDIA's responsibility to contact you as your child nears the time of their transition (to the main scheme or out), rather than the other way around.
However, if you find you're a couple of months away from the last ECEI plan finishing up and there's been no word from the NDIA, consider getting on the front foot and contacting them.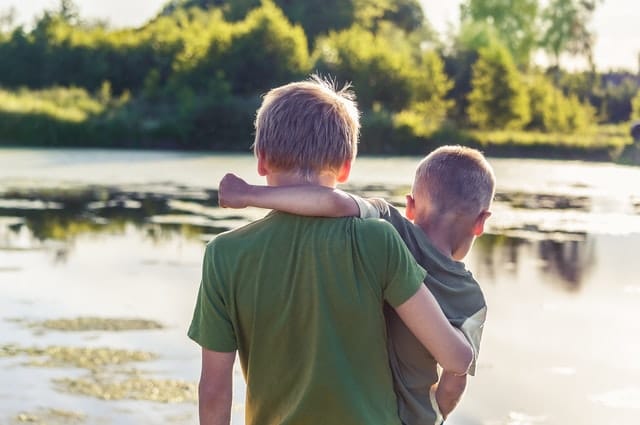 Gather supporting documents for an NDIS access request
Are you in the second group of parents – you need your child to continue into the main NDIS scheme?
Be prepared. As you enter the final quarter of the last 12-month ECEI plan give yourself plenty of time to collect your supporting documents that prove your child requires continued NDIS support. Collect the following documents (ensuring they're as up to date as possible) to support your access request:
Your child's medical records
Reports from therapists and others re: assessments your child has recently completed
Your child's school records (e.g. school reports, behavioural incident notes, letters from the teacher regarding their observations, etc)
A list of important points about your child's progress
A list of important goals you hope your child will be able to achieve. You may want to jog your memory on this process by reading our Setting NDIS Goals for the First Time article
A write-up of your child's overall situation that describes in full who they are, what supports they have and what they need from the NDIS
Also ask your Early Childhood Partner to recommend what documents they think you need to include.
Side note: read our guide to Buying Presents for Children with Disabilities and more about Disability Awareness Toys.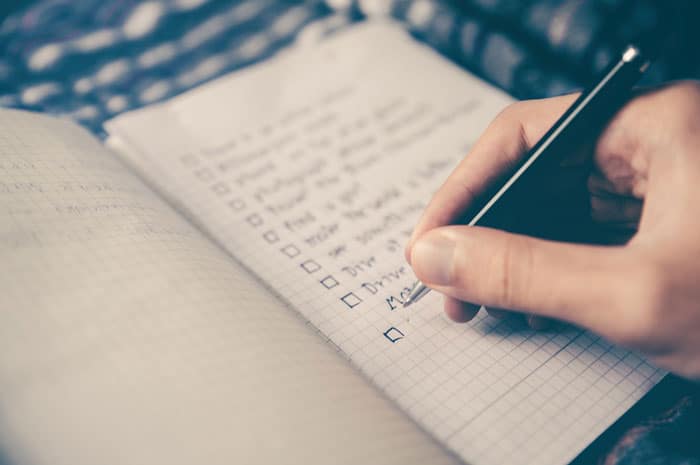 During their final 12 months of the early intervention program, your child will still be able to use their ECEI plan, dependent on continued NDIA approval. Expect a call from the NDIA at some point during this plan period.
The call from the NDIA is to request updated documentary evidence from your child's paediatrician or similar. You'll need to submit these documents within a certain number of days of the letter the NDIA sends to you after the call, which will outline this need.
The NDIA requires this for your child to keep using the ECEI plan until the end of the program plan period.
Your Early Childhood Partner will lead the way
As your child's final ECEI plan gets close to finishing up their Early Childhood Partner will do your child's introductory handover to the NDIS Local Area Coordinator Program, entering all details in the system.
An NDIS Local Area Coordinator can contact your Early Childhood Partner for any other information or supporting documents they have. An NDIS Local Area Coordinator will then proactively contact you to discuss your child's progress and ongoing needs.
They'll meet with you to discuss further and gather evidence that supports your child's need for continued support (or not). Bring to this meeting all documents mentioned above that you've prepared.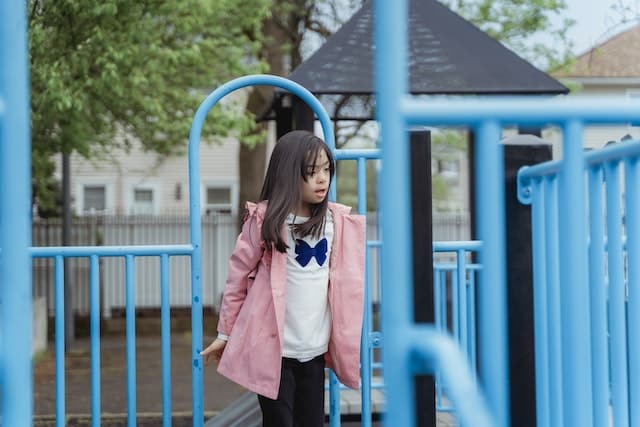 Your Local Area Coordinator presents your plan to the NDIA
The NDIS Local Area Coordinator uses this information to put together a documented plan to present to the NDIA for approval. If the NDIA decides from this that your child needs reasonable and necessary supports from the NDIS program, your child will be approved for transitioning into the main scheme.
As a prerequisite for approval, the NDIA is looking for any or all of the following criteria:
Has been given a diagnosis of a permanent or significant disability
Needs assistance from other people, for instance, a carer or therapist
Requires mobility/other equipment, home modifications or assistive technology to participate in daily life
Needs long-term support
Read our guide to Children's Wheelchairs – What You Should Know.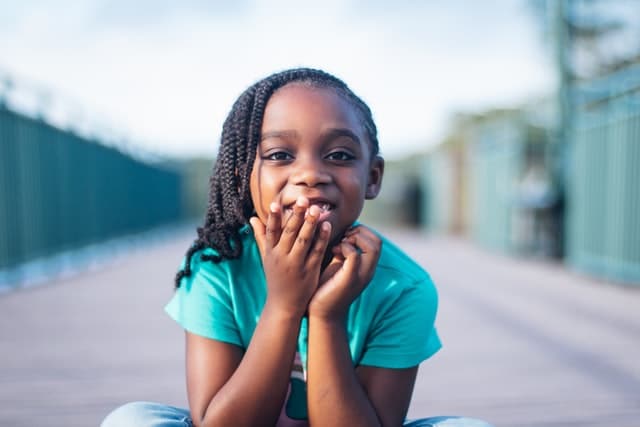 Evaluate, finalise and use the NDIS plan
If the NDIA approves ongoing NDIS support for your child, they'll develop a plan to outline their funding and funding categories. This will be sent to you and made available on the myplace portal. Just as your child's ECEI plans have been. If you have any issues with the plan you'll need to contact your NDIS Local Area Coordinator.

Otherwise, you can now begin finding the proper supports that will help your child make the most of their plan and meet their goals. You may decide that the service providers they're already using are still the most appropriate.
If so, your transition into utilising the main NDIS scheme will be relatively smooth. In that respect anyway. For example, you may need to adjust to different levels of funding across the plan's support categories. Or you may have a different relationship with your child's NDIS Local Area Coordinator than you did with the Early Childhood Partner.
Whatever re-jigging needs to be done, the positive is that your child will continue to receive NDIS-funded supports.
Read our guide to Improving Communication With Your Child's Disability Support Worker.
Additional support from Blue Badge Insurance
Taking the best early childhood approach to intervention involves finding the right supports for your child's needs within the plan budget. You might need a carer, a wheelchair (read: Will the NDIS Fund My Wheelchair), a converted car or more.
Be sure to find out how to safeguard these valuable assets with quality affordable wheelchair insurance and mobility scooter insurance. As Australia's first disability and independence insurance specialist, Blue Badge Insurance also offers car insurance for wheelchair accessible vehicles and disability converted cars. If you hold a valid disability parking permit, you could get up to 25% off your premiums.
Find out about Assistance Dogs insurance and pet insurance too! Click below to select an option and start your quote.