Securing wheelchair and mobility scooter funding through the NDIS is the most common solution – but not the only one. There are several other schemes and grants that may contribute to mobility equipment funding and associated costs.
Whether you're making use of a mobility scooter or wheelchair for the first time following an accident or illness, or your current funding is coming to a close, having more options is helpful. Mobility equipment, especially when it's custom built, can be costly yet life changing.
Some mobility equipment funding bodies are national and others regional. Here's the Blue Badge Insurance guide to mobility equipment funding other than the NDIS in Australia.
Criteria for mobility equipment funding in Australia
Factors like your age, disability type, when you acquired a disability and where you live can all factor into which body will provide you with wheelchair funding.
Also, some funding bodies will contribute to the costs of a wheelchair or other mobility equipment while others will pay for accessories or rehabilitation.
Each wheelchair funding body has its own regulations on what it funds and when. It's a good idea to read the guidelines to see whether you're eligible and if you're not sure contact them to find out. Sometimes the paperwork can be long and confusing so getting in touch is often the best way to to find your path forward.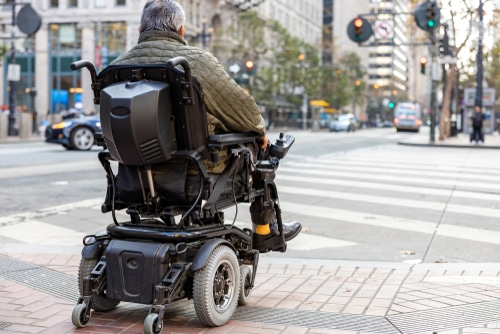 Examples of criteria
As an example, the over 65 NDIS cut off excludes seniors that acquire disability after the age of 65 years. They simply cannot become NDIS participants (read more in our article on NDIS after 65). In this case, there are funding bodies that are particularly focused on providing support to seniors. We list these below.
How disability is acquired can also guide which scheme or grant you're eligible for. For example, if you're a veteran that's been wounded in the course of your service you'll be able to apply to funding bodies that provide support to veterans.
Likewise, if you were injured and acquired a disability while at work, this may factor into where you apply for mobility equipment funding.
National wheelchair and mobility scooter funding
Below are some organisations that fund mobility equipment nationally – whichever part of Australia you're in. Click onto their websites to uncover their specific criteria, then you'll find out whether any of these matches your needs:
Note that if your child receives Early Childhood Early Intervention program funding for their equipment they'll need to move to a different program once they turn seven. Read our NDIS Early Childhood Early Intervention article for more on what to expect at this junction.
Mobility scooter and wheelchair funding by state/territory
Read about mobility scooter and wheelchair funding options available by state or territory by clicking your link below. Remember to also do your own Google search as there are often new options or details change.
Here's a non-exhaustive list of mobility equipment funding options, by location: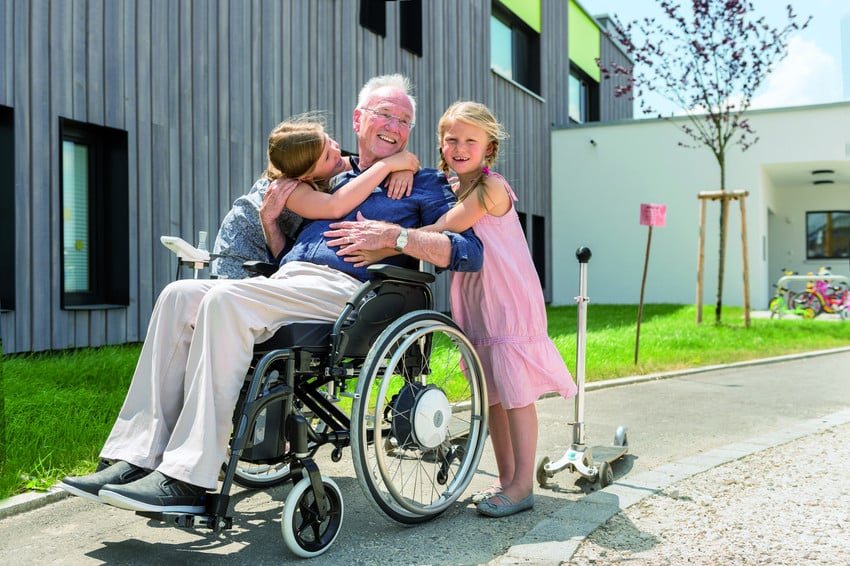 How to find the right funding and the right equipment
The answer to finding the right funding body for your wheelchair or mobility scooter as well as choosing the right mobility equipment can be simple.
The best solution is to work with an occupational therapist who specialises in wheelchair scripting or mobility scooter scripting. Not only will they help you assess all the lifestyle and disability factors along with wheelchair types but they'll also be well networked.
A good occupational therapist (OT) will have strong connections with wheelchair suppliers for you to test and try different types of wheelchairs. Just as importantly, your OT will be able to recommend the most appropriate wheelchair funding options. They'll also assist you in applying for and getting funding.
Read about finding the right occupational therapist for the first time. This is a big part of the wheelchair and mobility scooter funding / finding journey and makes getting the right equipment much easier.
Wheelchair and mobility scooter insurance too
Whether or not it's custom, having your own mobility equipment can be life changing and you wouldn't want to be without the mobility and independence they afford for any length of time.
Repairing or replacing a wheelchair can be a costly exercise after accidental damage or theft. Buying one – even with mobility scooter and wheelchair funding – can be a huge expense and not many people can pay that twice. But with a Blue Badge Insurance mobility scooter insurance or wheelchair insurance plan, you'll be able to have it fixed or replaced much sooner and with little cost.
With us you can also get up to 25% off car insurance for wheelchair accessible vehicles and disability converted cars. This applies to all disability parking permit holders – even if your car isn't modified.
Contact us today to get a quote. Just click below to get started.