Your mobility scooter will get you from point A to point B as long as you practice road safety, exercise caution, and are aware of your surroundings. Despite not being able to control what other road users do, you can follow these mobility scooter safety awareness steps below to make riding your scooter as safe as possible:
Safety checks for mobility scooter users
Unfortunately, many Australians who aren't familiar with mobility scooters and the people who use them don't take as much care with scooters as they should. Others simply don't notice them for whatever reason. So, we're empowering mobility scooter users by sharing how to ride more cautiously.
Be alert: that's the most important rule
Whenever you're driving your mobility scooter, you should always be on high alert. The safety of you and your scooter cannot be trusted to anyone else, so always be vigilant when driving it. In this way, you'll be able to help ensure your safety.
Read about speed limits, accident statistics and more tips to avoid having a mobility scooter accident.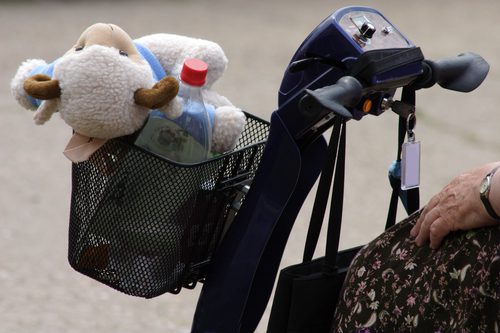 Prepare well before you leave
Best practice scooter safety involves a good amount of planning. Once you have it down pat it won't take long at all before you set out.
You should:
Wear high-viz clothing, such as a vest, hat, or jacket. Be sure your clothes aren't too loose or they might get caught on something or obstruct your view.
Make sure your battery is fully charged. You should keep in mind that the life of your battery is affected by several factors, including the weight of the load, the speed you travel at, the number and height of hills, and the state of the road. For more on this, read our article: How Long Do Mobility Scooter Batteries Last.
Make sure your mobile phone is fully charged. You never know when you'll need a lifeline, such as a mechanic or towing company, to help you out.
Take a moment to consider the route you want to take. Taking the most direct route may not always be the safest or shortest route. Avoid busy roads and intersections. Get out of the way of speeding motorcars and wide lorries by choosing routes with wide pavements.
Consider when you need to travel and how safe it is. It's best to avoid peak pedestrian and motor vehicle traffic times, such as school runs and home time. Try to run your errands during the week and avoid busy times.
Hitting the road
Now your prep is done, when you're out on the footpath (only the road when absolutely necessary!), take care to take these steps:
Be aware of other road users, including cyclists and pedestrians, and follow the road rules. Make every effort to be as alert as possible.
Make use of your mirrors, indicators, and lights. Ensure that you're visible to others at all times.
When driving on pavements, give way to pedestrians. Pedestrians include children, the elderly, joggers, prams, and people with pets.
Keep all parcels and packets safely secured on your scooter and do not overload it.
You should adjust your driving style according to the road conditions; for instance, you should slow down on wet and icy surfaces and increase your braking time.
Even children who want the thrill of a ride shouldn't be given a lift. A scooter with an unbalanced load (such as a child swinging his or her weight around) is dangerous.
Never be afraid to yell out loud if you see someone barrelling towards you. The best thing you can do is install a horn or bell on your scooter. Read about other useful mobility scooter gadgets.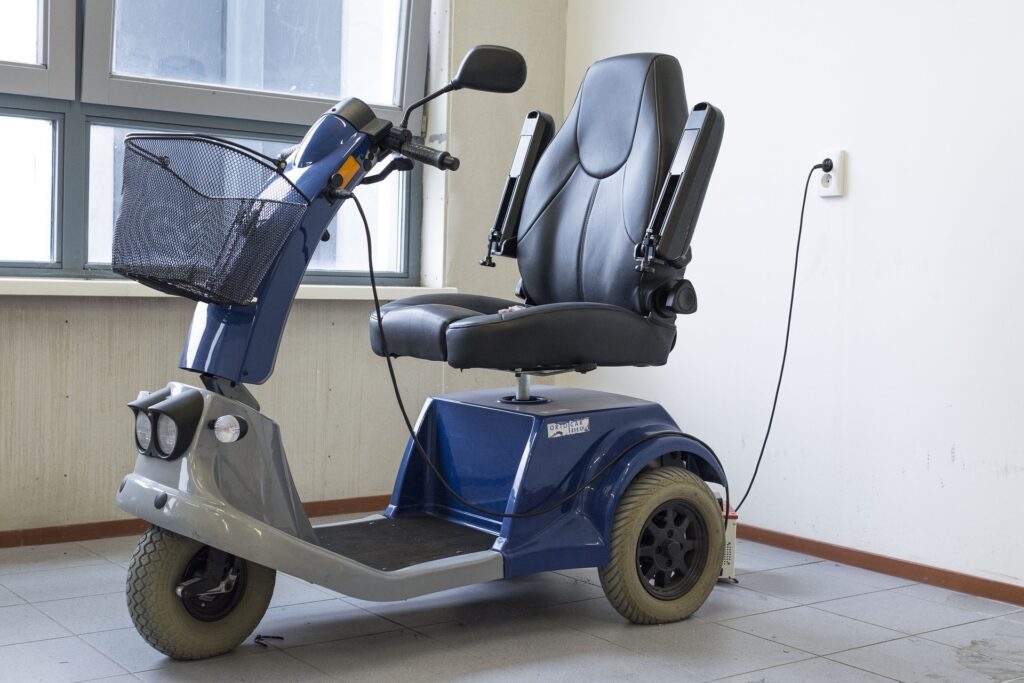 Why does mobility scooter safety awareness matter?
Among those who understand the significance of mobility scooter safety awareness is Geoff Baker, long-time president of Victorian mobility scooter safety advocacy group, Wimmera Mobility Group. Baker became extra passionate about the importance of mobility scooter safety awareness after being hit by a car while riding a scooter.
This was in an interview conducted by the Wimmera Mail Times back when it happened:
As Baker described it, he was crossing the street on his gopher at the intersection of Pynsent and Firebrace streets in Horsham when a car reversed into him. ''I went to cross the street and one car went through, but the next car waved me on, so I went into the centre of the road,'' he said.
''A car parked on the other side of the street backed out into me.''
Physical and financial injuries
Baker claimed, although he sustained only minor injuries, the incident had left him with an $8000 scooter repair bill. He said the driver's insurance paid for him to get a new scooter [but] the incident made him assess what could have happened if he had caused the crash.
After some inquires, he realised that he did not have third-party insurance on his scooter, which made him vulnerable to hefty costs. ''If I scratch a car with my scooter, it could cost between $5000 and $6000, and I have no cover,'' he said.
Baker said his insurance only covered if he hurt himself on the scooter or damaged it himself – ''If I hit someone, I'm not covered… It was a wake-up call.'' – and said the traumatic incident was a reminder for drivers and gopher users to be more observant. ''It's important for all of us to brush up on how to stay safe and to not get complacent when using our scooters to get around,'' he said.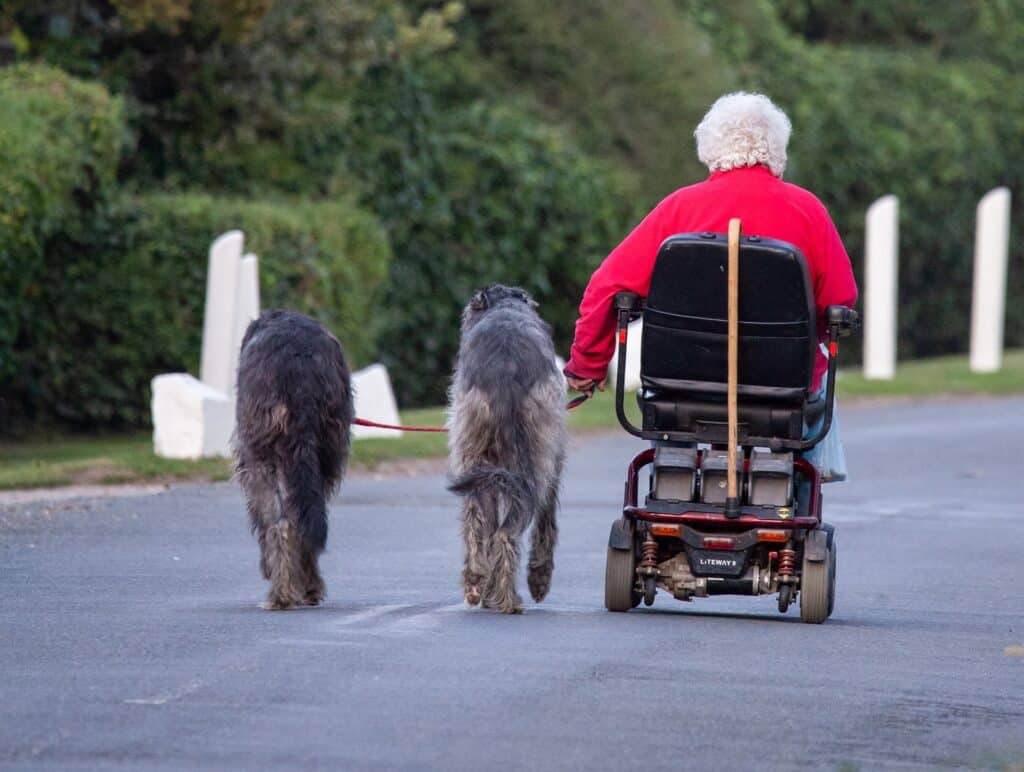 Interested in learning more? Here are some other helpful mobility scooter safety resources:
Don't take chances with your mobility scooter; learn how to insure it with Blue Badge Insurance.
The importance of mobility scooter insurance
Now you've learnt about mobility scooter and road safety, find out about protecting your scooter with insurance from Blue Badge. When your scooter is accidentally damaged or stolen, your insurance will be able to assist you in getting it fixed or replaced. Don't you want peace of mind after all the hard work you've put into choosing the right mobility scooter?
It's free to get a mobility scooter insurance quote. Just click below or call our experienced team on 1300 304 802.