While mobility scooters users need the respect of pedestrians and drivers in order to operate their equipment in a safe manner, driving a scooter is a two-way street. It's important for mobility scooter users to exercise care for the safety of both themselves and of those around them. We look at a range of tips that helps ensure your safety, even delving into whether 4 or 3 wheel mobility scooters are safer.
Knowledge is power, so take a few minutes to read our article below.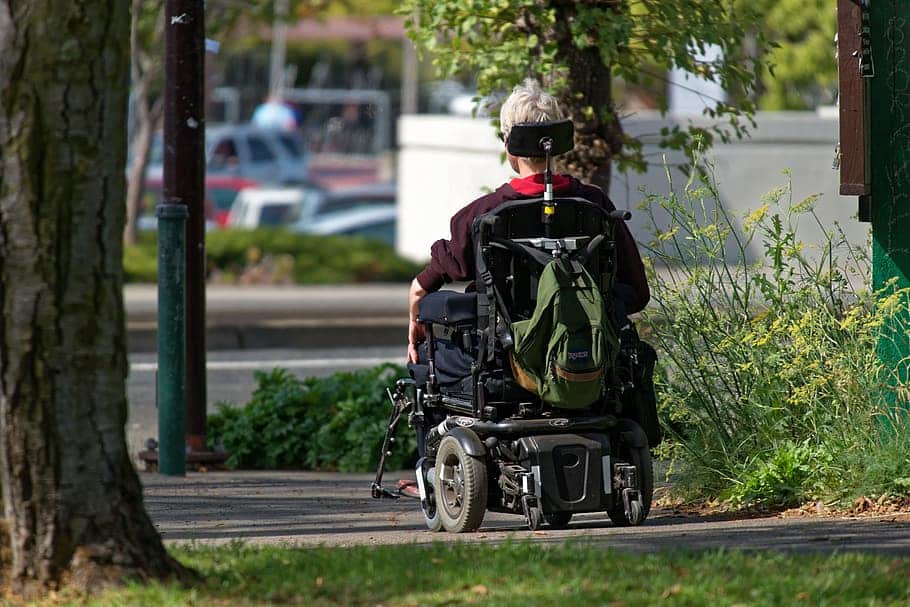 15 tips to stay safe on your scooter
Here are 15 fantastic tips to keep top of mind when manoeuvring a mobility scooter into and through your life.
#1 Speak to the experts
Ensure a mobility scooter is a safe choice for you by asking your doctor or occupational therapist's advice and then a scooter sales professional's advice before you consider purchasing a particular scooter. For example, you'll want to ask them are 3 wheel mobility scooters safe for your needs or should you choose a 4 wheeler, what sort of build should the best scooter for you have, what sort of wheels and battery should you get, and so on.
#2 Choose the right scooter for your circumstances
If it fits your personal needs, lifestyle preferences and physicality you're much more likely to drive safely. There are many different types of mobility scooters available today so seek the advice of a reputable dealer who can help you find the best product to meet your needs and show you how to use it properly.
#3 Make sure you're easily seen
It's important to stay visible so consider purchasing safety equipment including flags, lights and reflectors. Read our article about how to be more visible for mobility scooter safety.
#4 Be alert to others
Never assume other pedestrians or drivers have seen you so keep your eyes peeled. For example, watch out for vehicles leaving and entering driveways.
#5 Stick to footpaths
Only ride on roads if there is no footpath and ensure you can be seen.
#6 Obey pedestrian road rules
Only crossroads at pedestrian crossings and wait for the green light.
#7 Take your time
Be patient while observing your surroundings before moving ahead.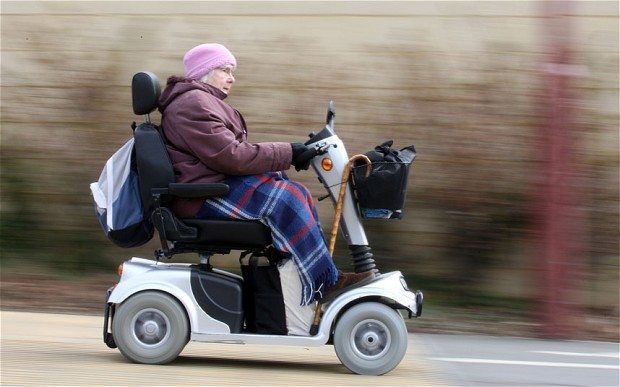 #8 Recognise your size
Don't block pedestrians access when you park your scooter.
#9 Match your ride to the conditions
Adjust your driving to the terrain and don't use slopes that are too steep for your scooter.
#10 Turn in due course
Make turns slowly so there's no risk of tipping and you don't hit something/someone unawares.
#11 Keep it straight
Drive safe by always approaching ramps and kerbs head on.
#12 Keep the load down
Understand the weight limit of your scooter. For example, don't carry too many parcels.
#13 Have a backup plan for breakdowns
You never know when a mishap might occur, so always charge your batteries and carry a spare tube if you have to pump up tyres.
#14 Keep up the maintenance
Get your scooter serviced annually to keep it in top operating condition.
#15 Know your legal requirements
Check the relevant requirements for your state or territory with your road traffic authority.
*These safety tips are not a substitute for specific professional advice. Blue Badge Insurance recommends that you always speak to a health professional and personally try out mobility products to ensure its suitability before purchasing.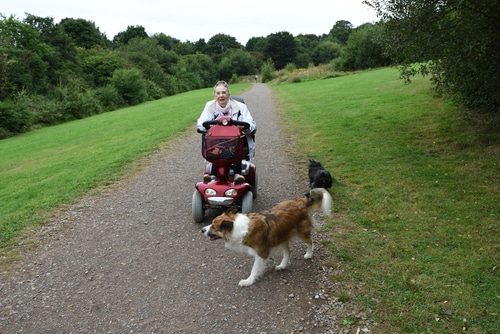 Can you take a mobility scooter on a train?
Yes. Almost all major train services in Australia allow wheelchair users and mobility scooter users access. When traveling on a regional rail journey, you can request assistance from rail staff to help you get on and ensure the safe storage of your luggage.
Can you drink and drive on a mobility scooter?
No! No matter the amount, alcohol will affect your ability to operate your scooter and you will not be able to drive safe. It's important that you remain alert and perceptive. Operating a vehicle with a blood alcohol content of 0.05% or over is illegal throughout Australia.
Do you need a licence for a mobility scooter?
Again, no. Even if you've never had or don't currently have a vehicle drivers licence you don't need one for a mobility scooter. This is primarily because when you're on your mobility scooter you're seen as a pedestrian. You're driving on footpaths, in buildings and where people travel on foot.
Are 3 wheel mobility scooters safe?
If you don't yet have a mobility scooter but are looking to buy one you'd be researching 4 and 3 wheel mobility scooters. Are 3 wheel mobility scooters safe? Even if so, are 3 wheel mobility scooters safe in the way that 4 wheelers are? That depends on your personal circumstances and where you plan to take your scooter. Read more in our 3 wheel vs 4 wheel mobility scooter article.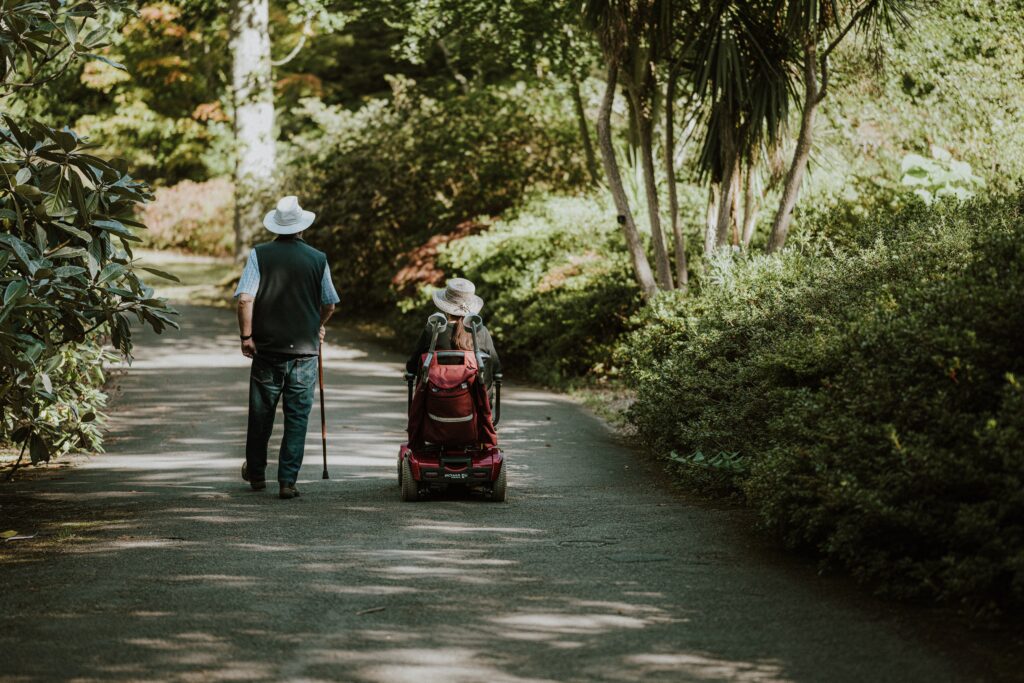 Here are some other great mobility scooter resources:
Given you rely on your scooter to do the walking for you, it's best to read up on them as much as possible. That way, you'll be fully across your rights and responsibilities.
Mobility scooter insurance
Now that you've found the answer to "are 3 wheel mobility scooters safe" and so much more, find out about protecting your scooter with insurance from Blue Badge. Whether your scooter is accidentally damaged or stolen, your insurance can help pay to get it fixed or replaced. After all the effort you've made in choosing it, wouldn't having a safeguard help you drive with peace of mind?
It's free to get a mobility scooter insurance quote. Just click below or call our experienced team on 1300 304 802.