If you're reading this, you're likely well aware that people living with disability take holidays just like everyone else, but often face extra obstacles along the way. Hopefully this 'Travelling with a Disability' guide will help as Easter approaches, in covering how to book and board flights, find accessible accommodation, understand travel wheelchair rules, seek out ways to deal with disability discrimination and so much more.
Travelling by plane
Plane travel with a disability is very common these days so most airlines are fairly well set up. That's not to say there aren't horror stories. Research, research, research before booking each plane leg of your journey.
Know your needs
Travelling with a disability via plane usually takes more planning than for the average Joe. You should explain your needs to airline staff when you book your flight.
Consider – will you:
be travelling alone or with a carer?
need help navigating the airport?
need help with baggage and boarding?
be able to use the toilet on the plane?
be able to understand safety briefings and instructions from staff? (Some airlines have braille or large-print books available).
How they'll help
Airlines and airports are bound by the Disability Discrimination Act (DDA) to provide services for people travelling with a disability.
However, know that staff are not expected to assist with eating, administering medication, using the toilet or lifting or carrying a passenger. Declining to do so is not considered disability discrimination.
Trained staff should be able to assist with:
getting around the airport
handling baggage
getting on and off the plane
getting to and from the plane toilet (in the case of a semi-ambulant person)
opening packages and identifying food on board the plane
delivering safety briefings in a way that all passengers can understand.
Plane accessibility
Not all planes board via an aerobridge. If you can't manage steps, let the airline know in advance as you may need to use a lift. Some international budget airlines charge a fee.
If you're unable to walk to your seat, you can ask for an aisle chair – a collapsible wheelchair narrow enough to travel along the aisle. Most planes have some seats with adjustable armrests, so you can move from the chair into your seat.
Toilets
Toilets on planes are usually tiny, so access can be a problem for many people. Some planes offer a privacy curtain so the door can be left open while a carer assists.
If you plan to board the plane using an aisle wheelchair, check with staff to make sure it'll be available during the flight to access the toilet.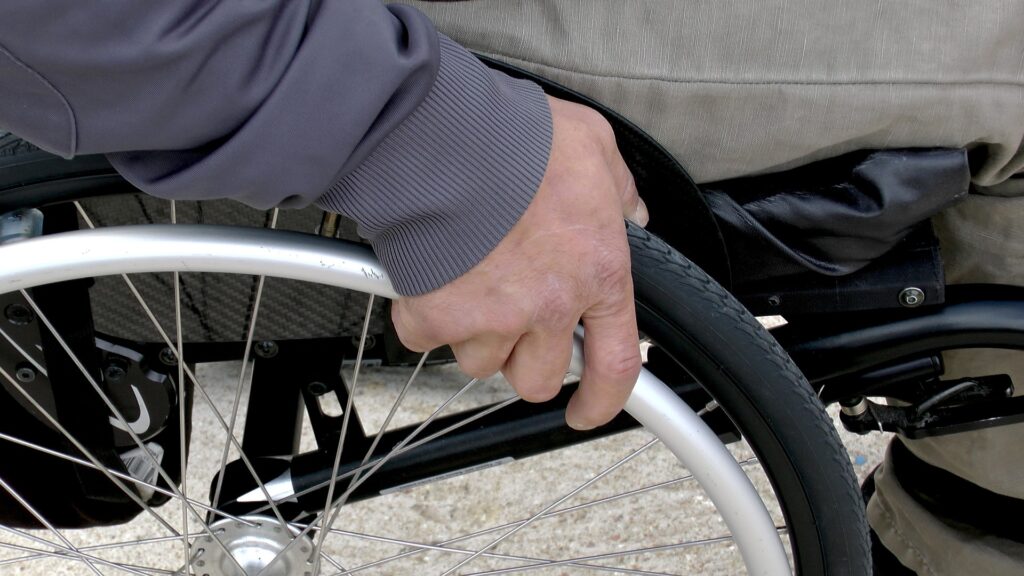 Wheelchairs
If you're travelling with a disability and require a travel wheelchair, almost all airlines will ask you to check it in.
Most airlines have a greater baggage weight limit for mobility aids and medical supplies, and only a few (usually budget) airlines will charge extra.
For health and safety reasons there may be a limit on individual item weight and dimensions, so you could face difficulties if you have a heavier travel wheelchair that can't be taken apart. Shipping the travel wheelchair as freight is an alternative option, as is hiring one at your destination.
Assistance Dogs
Assistance Dogs are generally allowed to travel on the floor of the cabin on domestic flights. International flights may be trickier because of quarantine laws and airport rules in the country you're travelling to. You'll also need to consider the quarantine requirements when returning to Australia if your travel was overseas.
You must inform your airline when you book that you'll be traveling with an Assistance Dog. Each airline has a different notice period and will assess your application accordingly.
Understand that getting approval from one airline does not guarantee approval from another. Speak to each airline well in advance and be sure you have the necessary paperwork from an accredited animal training organisation.
Did you know that Blue Badge's Assistance Dogs insurance plans help cover you for accidents, illnesses, and injuries? Plus, Assistance Dogs receive a 25% discount* off the standard premium!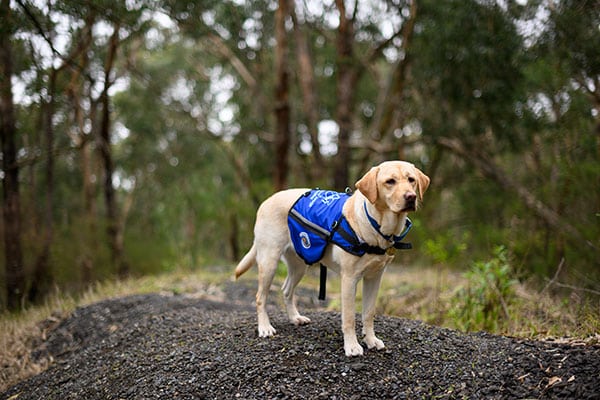 Security screening
The Australian Government recognises that while some travellers may have specific needs, all travellers are required to undergo security screening.
During the screening process, each individual's needs are taken into account. For example, it is possible to undergo alternative screening processes for travellers who have metallic joint implants or carry medical and disability devices and aids.
When going through security screening at the airport, security officers are trained to treat everyone with dignity and respect. Before you begin the screening process, let the security screening officer know if you need assistance.
Hearing aids
There's no need to take off a hearing aid before passing through security – it's too small to set off the metal detector, and X-rays and scanners won't damage it.
The rule about switching off electronic devices during take-off and landing doesn't apply to hearing aids or cochlear implants. It's important that all passengers can hear announcements.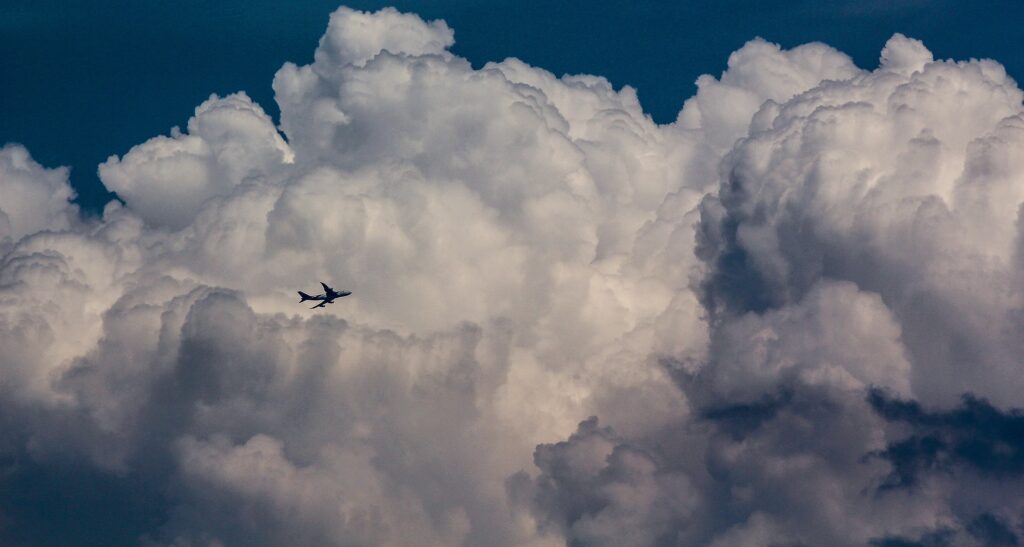 Extra airline tips for travelling with a disability
If you're planning to travel by air, here's what you need to know…
Different airlines have different policies. Do your research first on the airline's website.
Speak to airline staff well in advance to be sure they can meet your needs.
Call to confirm plans on the day before your flight.
Allow plenty of time for checking in, boarding and meeting connecting flights.
If you have a stopover, consider what your needs will be – you may not have access to your mobility aid.
Travelling with a disability: other transportation
One popular way of travelling with disability is the train, as it offers a scenic trip without needing to stop and start. Cruise ships are also seen as easier option for travel – check-in, drop your luggage and enjoy. Or, you could take a little more responsibility and hire a vehicle to see the sights in.
Trains
States and territories differ as to the extent to which they cater to the needs of people with disability but you should find all are willing to help should you request it.
For example, according to the Queensland Government, some but not all of Queensland Rail's long distance train services are accessible. Before booking your journey, make sure you let its Customer Contact Centre know your requirements. Also check out Queensland Rail's comprehensive station access guide for more information on short- and long-distance rail services.
The same applies for every other state and territory – plan ahead and check directly with the rail service that your needs will be covered. While doing so, remember to provide the dimensions of your wheelchair, walking frame, mobility scooter, or other mobility aid. Also advise on any assistance you'll need getting onto the train, while on the train and getting off it.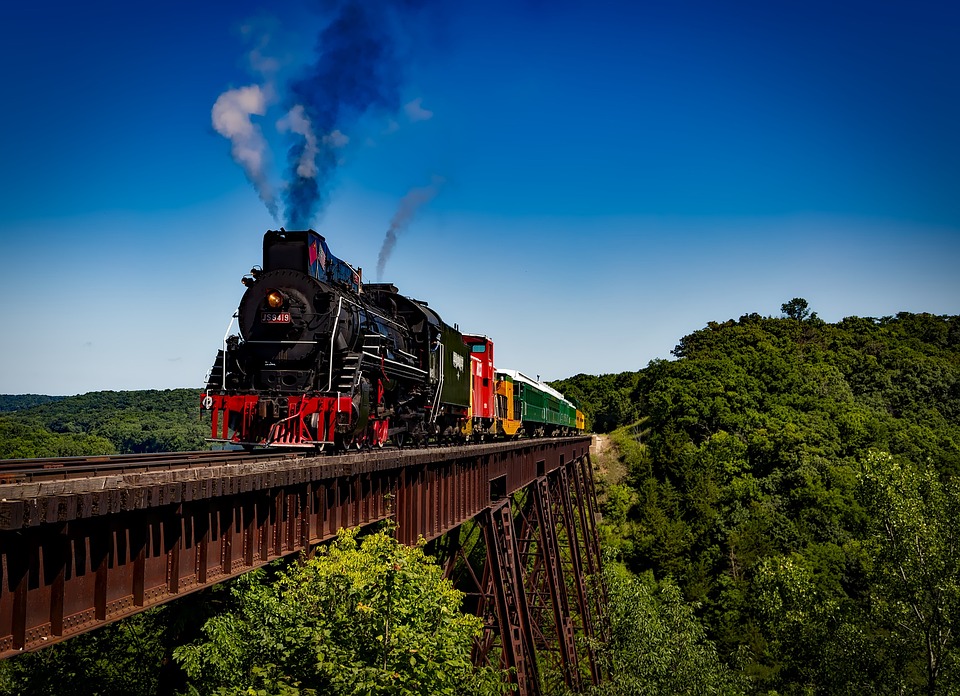 Cruise ships
Similarly, enquire about all these factors before you book a cruise. Be sure to choose the right ship for your needs (in-room and everywhere else on the ship) as well as for what you want out of your wonderful holiday.
An additional consideration is shore trips – which of these will you be able to join in on? What challenges might you face along the way that you need to have a plan B for?
Cruise Critic has a great guide to accessible cruising here.
Hire cars
Some of the most well-known car hire agencies include wheelchair-accessible vehicles in their fleets, like Hertz and Europcar. Always book ahead to ensure availability as the number of accessible cars is limited and read our article on wheelchair accessible vehicle rental for more information.
There are also a number of disability transport providers who can do the driving for you, including Wheelaway.
Travelling with a disability: accessible accommodation
Most major hotel booking sites have the option to filter for accessible accommodation. Hotels.com is one of the standouts, with a range of specific search criteria including facilities for people who are hearing impaired and who need braille signage, accessible parking, a roll-in shower and more.
Airbnb is a great option too – click here to see how it supports accessibility. You can also research via peer-generated websites like australiaforall.com, which has accessible accommodation directories collated by people with disability.
Then there are Facebook groups like Accessible Accommodation for Australian travel and Accessible Travel Club for travelling overseas. Not to mention articles Blue Badge has written to help out, such as:
Watch Video: Accessible Travel Series with Canadians, Kevin Penny & Dee Osmond
What does 'accessible' really mean?
Accessibility standards haven't always been consistent or regulated, so the word 'accessible' is too often used as a one-size-fits-all description. "Every toilet is different, every ramp is a different gradient…I've seen hotel proprietors who think having only three or four steps, rather than a flight, is 'disability access'," says Craig Wallace, disability advocate and former president of People with Disability Australia.
Craig recommends asking as many specific questions as you need to. "Don't be afraid to ask for things like pictures to be emailed. I've happily asked for a concierge to snap off a picture of a toilet on their mobile phone and send it to me. Better to feel a bit weird than arrive and find you can't move around in the loo."
Travel insurance
Travelling with a disability shouldn't prevent you from buying travel insurance, however, it might make finding a good policy trickier and more expensive.
If you're having trouble getting travel insurance, a letter from a medical professional might help, particularly if they can state that your condition is under control and you're not likely to need medical or hospital treatment while on your trip.
Check your policy document to know what you are, and aren't, covered for.
If you're travelling with a wheelchair or mobility aid, you should really explore insuring that as well. Take a look over our Blue Badge wheelchair insurance and mobility scooter insurance, which includes cover for travelling with your equipment.
You can find more information on traveling with a disability here:
Travelling with a disability: have you experienced disability discrimination?
According to the Australian Human Rights Commission, disability discrimination happens when a person with a disability is treated less favourably than a person without the disability in the same or similar circumstances.
If I am discriminated against, what can I do?
You may want to speak directly with the person or people involved. You can also lodge a disability discrimination complaint to the Australian Human Rights Commission if this doesn't resolve the situation. Making a complaint to the Commission is free of charge.
It's also possible for someone else to make a disability discrimination complaint on your behalf, such as a solicitor, advocate, or trade union.
For total peace of mind when travelling, get insurance
Getting ready for a travel adventure? Make sure you look into insuring your travel wheelchair or scooter before you travel, for peace of mind. As mentioned, Blue Badge Insurance offers comprehensive cover (including when you're travelling) for wheelchair insurance and mobility scooter insurance. Getting a quote is as easy as 1-2-3!
[Blue Badge Insurance created this article with assistance from Elisabeth Baulch]