When it comes to speed limits, mobility scooters can be a relatively safe mode of transport. The 10km footpath speed limit helps keep you safe on your scooter and helps keep those around you safe too. That said, a mobility scooter accident can still happen no matter how careful you are, which is why we all need to stay alert.
Whether you're riding a mobility scooter or you're a pedestrian it's important to keep in mind that we share our footpaths with one another. In this article, Blue Badge shares survey results about mobility scooter safety and some key takeaways.
Mobility scooter accident statistics
A little while ago Blue Badge conducted a survey of mobility scooter users to find out about their main safety concerns. According to the survey results, 19% of respondents say pedestrians make them feel unsafe while nearly a third (32.5%) complained about narrow footpaths.

A QLD Transport and Main Roads (TMR) spokeswoman said when pedestrians and scooter users shared a footpath, there was no minimum distance that a person using a mobility scooter must leave between themselves and other people.
"However, a person using a mobility scooter should be Transport and Main Roads conscious of sharing a footpath with pedestrians and be aware that if children are close by their movements can be unpredictable."
According to TMR, common sense and awareness should be attributes common to both pedestrians and mobility scooter riders. While this may be the case, mobility scooter accidents can and still do sometimes happen.
A few years ago the Fraser Coast Chronicle published an article about a woman whose son was hit by a mobility scooter. The newspaper also published Blue Badge statistics on wheelchair accidents. Unfortunately these collisions are increasingly common as the usage of scooters increases.
Of our survey respondents, at least one in four scooter users had been in an accident and at least one in five experienced a collision or near miss once a year.
These mobility scooter accident statistics indicate we need to be far more careful and aware when out and about. Whether as pedestrians or scooter riders. In NSW, we also need to be aware of riders using an electric skateboard as these are now classed with other mobility aids.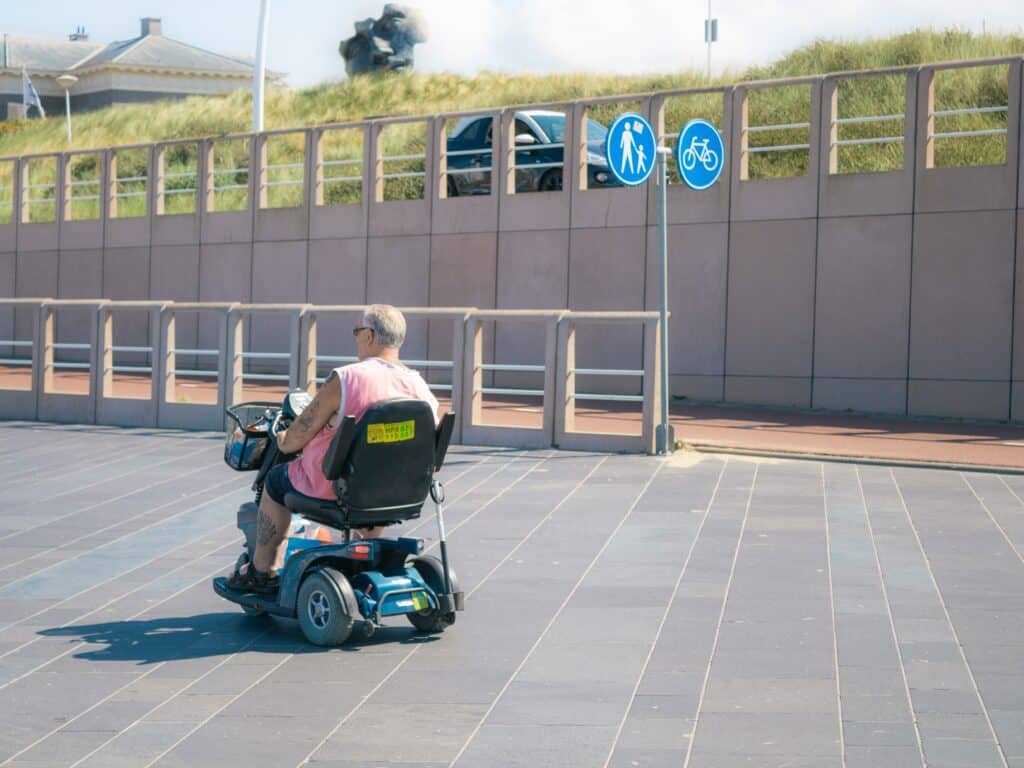 Safety for your mobility scooter
There are several safety concerns to consider when riding a mobility scooter. For example, what type of scooter to ride and purchase, how to maintain your battery's charge and prevent deterioration, and what steps to take to avoid theft.
Let's look at some of these mobility scooter safety concerns a little closer:
Read 15 ways to stay safe while using your mobility scooter. Then find out all about the latest scooter record attempt for the Guinness World Record.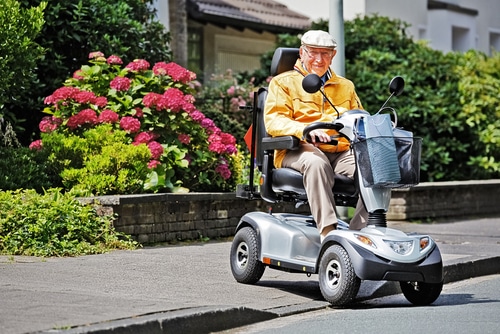 Mobility scooter speed limit and other facts
In most parts of Australia, the legal speed limit for a mobility scooter travelling on a shared path is 10km/hour. Breaking this speed limit on your mobility scooter could result in a fine, but worse than that it could cause an accident leading to injury.
When you're on a mobility scooter you're technically on a vehicle, however, it's designed to share the same space as pedestrians at nominal speeds. Perhaps this is why when you're using a mobility scooter in NSW, for example, you're legally considered to be a pedestrian.
By law, mobility scooters or wheelchairs can go anywhere a pedestrian can go, such as footpaths, shopping centres and nature strips. 
While you don't need a licence to drive a mobility scooter, in some cases you'll need to have your scooter registered. Read more about mobility scooter registration.
Depending where you're based on the continent, the laws may differ slightly, so read up on road rules near you.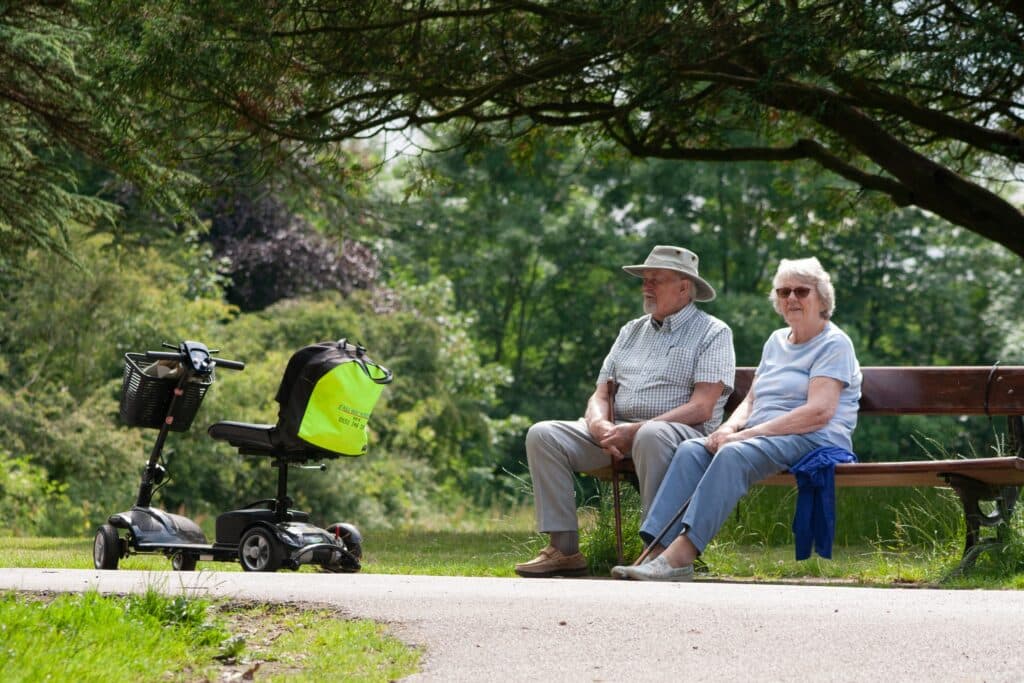 Insurance for repairs and replacements
Anyone who drives and relies on a mobility scooter knows how invaluable they are to your freedom and mobility. Not only that but they're also a big investment. Once you've spent the time and money sourcing and purchasing the correct one for your needs you'll want to keep it safe.
One way to do this is by having mobility scooter insurance. It only costs a little each month and if your scooter is stolen or is damaged your insurance can help cover the costs. If you've had a mobility scooter accident the last thing you want is a huge bill to repair or replace it. Thankfully your insurance can be a huge financial buffer and help you pay for these.
What a great way to bring about peace of mind. Click below to get your mobility scooter insurance quote today.