Looking for an affordable wheelchair accessible van? A grey import vehicle may be a good option to explore. Take the Toyota Hiace Welcab for instance, which retails for under $30,000 and comes standard with plenty of extra features fitted in the factory in Japan.
This article will delve into what exactly a grey import is, as well as the pros and cons of getting one. Then we case study the Welcab, one of the most popular grey imports in the market, so you can get a good idea of what it offers.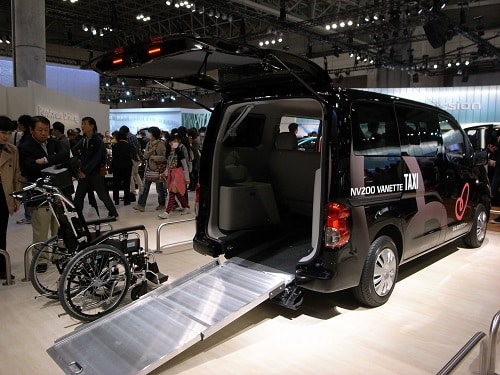 What is a grey import WAV?
Grey import WAVs (wheelchair accessible vehicles) are imported into the country through unofficial or non-authorised channels. These vans are typically imported from countries where they may be available at lower prices or have different specs compared to those officially distributed in Australia.
People often choose a grey import vehicle because of its lower price compared to local models. They're considered a good option for those on a budget who are seeking an affordable mobility solution. However, there are pros and cons to such a buy and they won't suit everyone.
As mentioned, grey importing may offer access to wheelchair accessible vehicle models or features that aren't officially available or are limited in the local market. This can include different seating arrangements, specific modifications, or advanced accessibility features that meet the unique needs of the buyer.
They sometimes also provide greater flexibility in terms of customisation. Buyers can choose to import a WAV with specific modifications or conversions that they may not be able to find locally.
From what we understand the most popular of grey import WAVs at the time of writing is the Toyota Hiace WAV.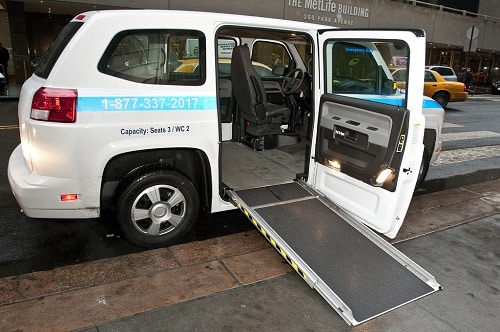 What's the down side to a grey import WAV?
Before you decide on a grey import WAV, there are a few important points to consider:
Compliance with Australian regulations
A grey import vehicle may not meet the specific safety and compliance standards required in Australia. These standards are put in place to keep you and other road users safe. Can you make sure your grey import WAV meets Australian rules before you buy it?
Warranty and support
Secondly, grey import WAVs may not come with the same warranty coverage and after-sales support as vehicles officially sold by authorised dealers in Australia. This could lead to challenges in terms of maintenance, repairs, and getting spare parts.
Availability of modifications and conversions
WAVs often require modifications and conversions to fit a wheelchair user's specific needs. Authorised dealers and local manufacturers in Australia can do these modifications while making sure they meet local standards. However, with grey imports, it may be more difficult to find a place that has the right parts and knowledge to help you.
When it comes to the Welcab for instance, Toyota dealerships in Australia may be hesitant to repair them and it's almost impossible to buy any spare parts from them. Nevertheless, you may be able to find a local business or workshops that know import vehicles and can source parts out of Japan for you.
Insurance
Grey import WAVs may have implications for insurance coverage. Because some insurance companies may have different policies or restrictions, it's important to check with your provider BEFORE you buy a WAV to make sure you can get proper coverage.
Resale value
Another aspect to think about is resale value. A grey import vehicle may have a lower resale value compared to an officially distributed vehicle. This is because potential buyers may be worried about its compliance, warranty, and support.
A case study: the Toyota Hiace Welcab
Toyota Hiace Welcab is a specialised variant of the Toyota Hiace designed for those living with disability. "Welcab" stands for "Wheelchair Cabin," and most of these vans are bought second hand at auctions in Japan and shipped to Australia by importers who then on-sell them to the general public.
The Welcab has a narrow body G series Super Lift for wheelchairs and is slightly shorter than the Australian version of the Toyota Hiace Commuter van. Here are some of this grey import vehicle's key specs:
Room for two wheelchair position in the back
Air conditioning in the back with an independent controller
Factory fitted seat belts
Fully automated operation
Max lift weight of 250kg
The factory fitted floor restraints aren't approved by Australian Design Rules (ADR) and need to be replaced in some states and territories
Interior configuration
The inside of the Hiace Welcab can be customised to meet different needs and preferences. Depending on the specific model and configuration, it has room for multiple passengers along with the wheelchair user. Some variants may feature removable or foldable seats to provide flexible seating arrangements.
Read about ways to make transferring from your wheelchair to your car easier.
Retractable seat
A notable feature of this grey import vehicle is its retractable seat. This seat is near the rear entrance and can be folded when not in use. It allows a caregiver or loved one to sit alongside the wheelchair user during travel.
Read about 12 converted car modifications for drivers with disability.
Safety features
The Hiace Welcab is equipped with safety features such as wheelchair restraints, occupant seatbelts, and structural reinforcements.
Looking for a WAV that suits your needs, whether it's a grey import vehicle or not? Check out our blog for more resources, some of which are below:
Insurance for your WAV
Many car insurance providers see vehicle conversions as higher risk and charge extra for insurance. We don't. As Australia's first mobility and independence insurance specialist, Blue Badge Insurance understands your vehicle conversions don't make you a riskier driver.
Our car insurance for wheelchair accessible vehicles and disability converted cars helps cover your vehicle's repairs or replacement plus assistive technology in your car at the time of an accident. And as a disability parking permit holder, you get up to 25% off your premium.