Playtime is essential for all kids, including children with disabilities (obviously!). We build skills and develop self-identities while playing. Part of the fun and games can be having a toy that's a 'mini-me'. Diverse dolls and disability awareness toys – inclusive toys with disabilities that use hearing aids, walking sticks, wheelchairs or represent invisible disabilities are helping this happen.
In this article Blue Badge shares some of our favourite inclusive toys. These include sets, figures, dolls and more that represent a range of disabilities.
Why are disability awareness toys important?
Kids love to learn and they do this by copying what those around them do.
But another key part of learning is seeing like for like. In other words, learning that you have a place in the world because other people are similar to you in some way. People who have shared similar experiences and who you can identify with.
This is especially important in building self-esteem and being confident in relationship-building. When you're little, this happens with toys that you identify with and, as you grow bigger, with other people. We use toys to learn how to tell stories that help us make sense of the world around us and our place in it.
Learning through play
Having a doll that's a small version of you but who can do anything your imagination can do is part of that.
Every kid deserves to have that "my doll is like me" moment. It means you're not alone and that gives you security. It means you can learn to dream, plan and take action. That's why no child should be left out of the equation.
As disability awareness toys become more widely available, eventually they'll be commonplace. Just like people living with disability are. It's not just special for children with disabilities to have toys with disabilities. Kids with and without disabilities can learn about disabilities through inclusive toys. They can even learn to identify with disabilities they don't have nor have seen before and learn to be more empathetic.
Diverse dolls with disabilities
Dolls with disabilities (or, 'diverse dolls') haven't always been available, but nowadays they are. If your little cherub uses a hearing aid, wheelchair or is visually impaired you can get them a Barbie or Ken who represents this. Not only do these Barbie and other brand dolls represent the same reality your child lives, but they're available in diverse skin tones too.
Take a look at these diverse and inclusive fashionistas:
Many of these guys and gals come with legs and arms that have multiple joints so you can reposition them. Several also come with their own wheelchair ramps!
These disability awareness toys are inclusive while also giving voice to inclusive fashion. This is something Australia's first quadriplegic different inclusive fashion designer, Carol Taylor, is very familiar with as a necessity for many people living with disability. She and Christina Stephens (founder of the Jessie Sadler clothing label) recently showcased their new adaptive clothing range at Australian Fashion Week.
Ready to make your wardrobe more inclusive and accessible? Read about adaptive clothing in Australia.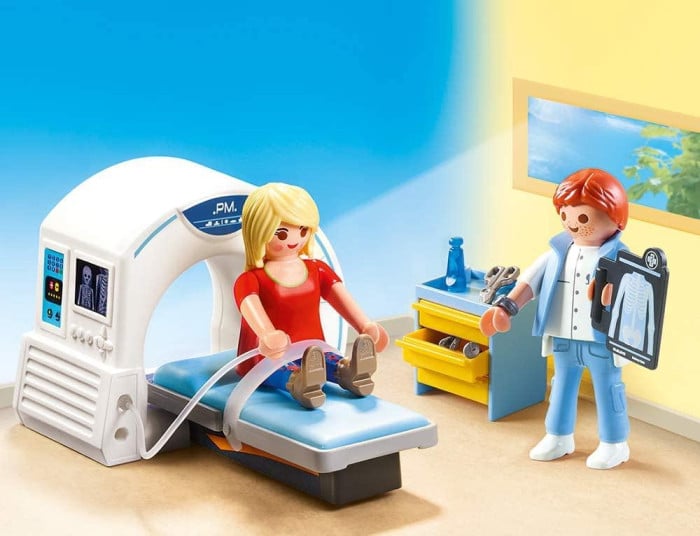 Invisible disability awareness toys
Many disabilities like cancer, diabetes, PTSD and health conditions that cause chronic pain aren't visible. People who live with disabilities like this also need representation and, for kids, toys are a great place to start!
Here are some toys that promote diversity and inclusion of invisible disabilities:
These diverse representative dolls and toys can help children with disabilities and without disabilities to experience a diverse and inclusive world of play. Read stories from Australians from our Invisible Disabilities Week survey and find out how invisible disability can affect mobility.
Disability sports awareness toys
Children with disabilities can be inspired to try out different sports via toys with disabilities that are seen to participate in sports. Or they might be thrilled to get a toy that plays the same sport they do! The Lego wheelchair racer is an example of this.
Disability sports is fast growing in popularity, with many new sports being added to the list of what's available. Sport is amazing for team building or solo activity – depending on your preference – and Disability Sports Australia has plenty of adaptive sports for kids. For example, it hosts Activate Inclusion Sports Days around Australia for school kids to try out different options.
Read more about different disability inclusive sports and recreation options for NDIS participants. Then if you're into a particular sport, check out our articles on wheelchair golf, wheelchair rugby and the Invictus Games.
Lego disability awareness toys
Lego has always been a frontrunner in the toy world so it's no surprise disability awareness toys are part of the mix. In 2022, after research uncovered that kids want more inclusive representation in their toys, Lego launched the new Friends Universe.
The renowned brand says the new generation of friends represents "physical and non-visible disabilities, and neurodiversity" including "Down Syndrome, anxiety, vitiligo, and a dog with a wheelchair."
Lego also offers a range of diverse dolls and other figures that use walking sticks, wheelchairs and even the relatively new exoskeleton suit. If you haven't heard of the exoskeleton it's something Royal Rehab is using to help people with paralysis from stroke or spinal cord injuries learn to walk again. Read more about the exoskeleton suit works.
In addition to toys with disabilities, Lego is creating inclusive play in other ways. Read about the audio and braille instructions available for building your Lego sets. Then watch this video to meet one of the new Lego Friends, named Autumn:
Playmobil inclusive toys
Toy manufacturer Playmobil, which started even before Lego, also offers inclusive toys. Not only are the figures interactive with hats, hair, jewellery, shoes and more that can be mixed and matched (like 3-D paper dolls but a million times better), but they will last a lifetime.
Playmobil creates a range of complete interactive worlds you can customise to create your own. Choose from indoor and outdoor sets with unique figures that can be customised to look the way you'd like them to.
When it comes to wheelchair designs, Playmobil has the magic touch with a range of special and unique designs.
There's a furnished school set complete with teachers, classrooms, children, toys and a beautifully designed wheelchair. Try out the park scenes including the City Park, or the smaller set with two figures and a wheelchair. Another option is a set that includes vehicles, like the medical set with a doctor, parent and patient. Or the school set featuring a wheelchair accessible vehicle.
We've also featured some great Playmobil sets that represent invisible disability further down. But before that, because these toys are so interactive, take a look at this unboxing video:
Mobility aids disability awareness toys
Maybe your child has a toy set they're in love with already but it just needs those finishing touches! Add some mobility aids to playtime options with these great options:
These mobility accessories are great because some are modern looking while others are vintage. That means children with disabilities can also play and learn about history, such as when the first wheelchair was invented.
Toys aren't the only way to teach inclusivity – read about these kids' shows giving disability visibility too!
Protect your mobility equipment
Now we've looked at a range of inclusive toys that give children with disabilities visibility and shape a more inclusive society, let's talk about protecting your real-life mobility aids. Blue Badge offers wheelchair insurance and mobility scooter insurance to help cover costs for repairs or replacement.
If you hold a valid disability parking permit, find out about getting up to 25% off disability car insurance and car insurance for wheelchair accessible vehicles and disability converted cars. Click below to get a quote today.